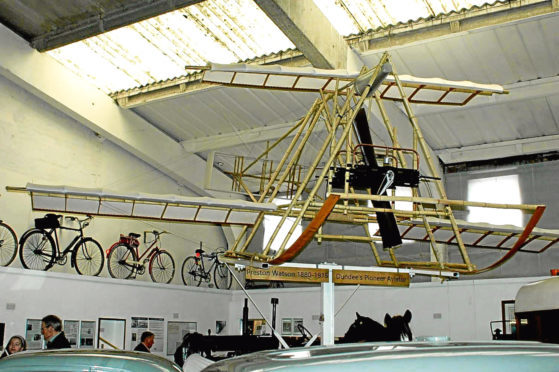 As soon as we stepped out of the car we could hear the distinctive whistle and sound of steam-driven vehicles, while the aroma of coal-fired engines brought memories flooding back.
We'd struck it lucky as Dundee Museum of Transport was hosting the first of this year's two special steam weekends, and miniature versions of steam engines, lorries and even a train, were busy giving youngsters little trips around the site.
The look of delight on their faces was evident for all to see, while parents and grandparents looked pretty happy too as the rides were all free, included as part of the general admission fee.
To be honest, we hadn't realised Dundee had a transport museum until we began looking for ideas of places to visit during a weekend break there, but clearly plenty of locals and visitors knew of it as the museum was going like a fair.
An independent museum, supported by a host of willing volunteers, its aim is to preserve the transport heritage of Dundee and the outlying areas. On hand to share some of the museum's history with visitors was acting manager John McKenna.
"The Dundee Museum of Transport was formed about eight years ago by a group of enthusiasts that realised that a lot of the history of transport in Dundee was being lost. They decided to club together in a bid to preserve some of that story," said John.
"Four years along the line, they had enough vehicles which they either owned or had been donated, to move into these temporary premises on Market Street, and since then the museum has gone from strength to strength."
The museum crew work tirelessly to raise money as its main goal is to raise enough cash to be able to redevelop the former Maryfield Tram Depot, a classic Victorian building, and transform it into a permanent home for the transport collection, something John estimates could cost in the region of £2million to achieve.
Until then, the museum, which has a very relaxed and friendly atmosphere, is happy to welcome visitors and tell them something of the history of the vehicles on display.
For me, the star attraction was a replica of Chitty Chitty Bang Bang, the iconic car from the much-loved movie. There's only six of these in existence and John says he likes nothing more than telling people he's the guy who looks after Chitty!
There's a wide range of interesting vehicles on display ranging from bone-shaking pedal bikes and a Model T Ford, to old fire engines, lorries, a beautiful vintage steam road roller and a bi-plane belonging to Preston Watson, Dundee's aviation pioneer.
Other exhibits which caught our eye included an immaculate pale blue Ford Standard 10, which had its roots in Thurso and was due to be scrapped but was rescued thanks to the efforts of a local car club and others.
The Scamp, a tiny little concept electric car from 1965 once owned by Alex Salmond, showed electric cars aren't a new idea, while a horse-drawn tram and the remains of the last original Dundee tram reminded us of public transport. Currently under construction is a new attraction, one which will tell the story of the Tay Bridge disaster and include a replica of the railway waiting room.
Along with great displays of working models and art and craft activities, and the chance to enjoy afternoon tea on a vintage bus, there was plenty to keep the whole family entertained. A return visit by us is guaranteed.
Up-and-coming events include a birthday show and National Drive It Day this Sunday, April 22; Bus and Coach Sunday on June 17; Emergency Vehicle day on July 15 and the second model steam weekend on September 29 and 30.
FACT BOX
Dundee Museum of Transport, 10 Market Mews, Market Street, Dundee, DD1 3LA
Current opening hours: Tuesday-Sunday, 10.30am to 3.30pm
Admission: adults, £5; accompanied child, £2.50; family tickets £12, members and under fives, free of charge
Contact: 01382 455196 or visit wwwDMofT.co.uk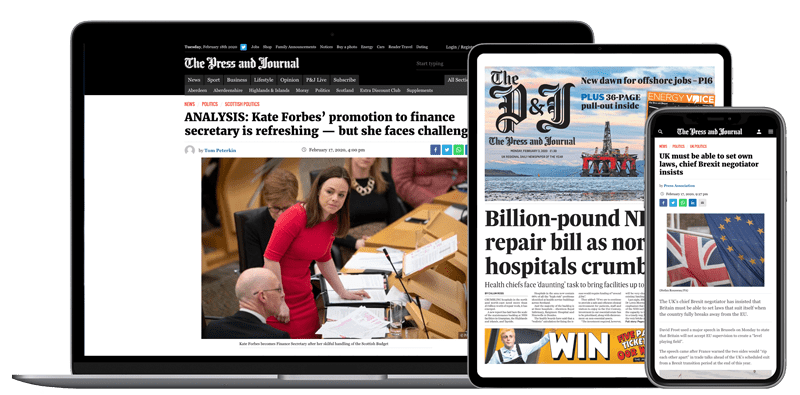 Help support quality local journalism … become a digital subscriber to The Press and Journal
For as little as £5.99 a month you can access all of our content, including Premium articles.
Subscribe