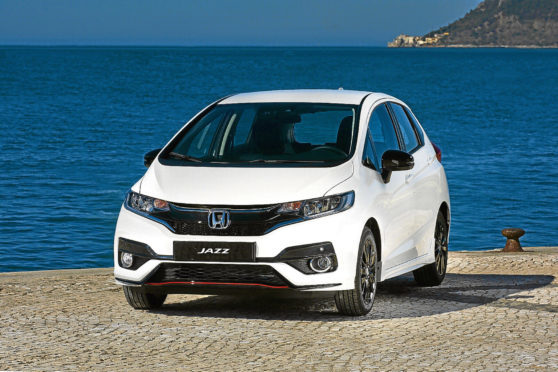 The Honda Jazz has always offered something rather different to supermini buyers.
You don't get a vast choice of engines or sporty handling, but what is provided is arguably more useful.
The biggest and cleverest cabin in the class and a thoroughly engaging ownership experience.
This MK3 model was launched in 2015 with a single 1.3-litre i-VTEC petrol engine option, but a further 1.5-litre i-VTEC petrol unit has since also been added to the range.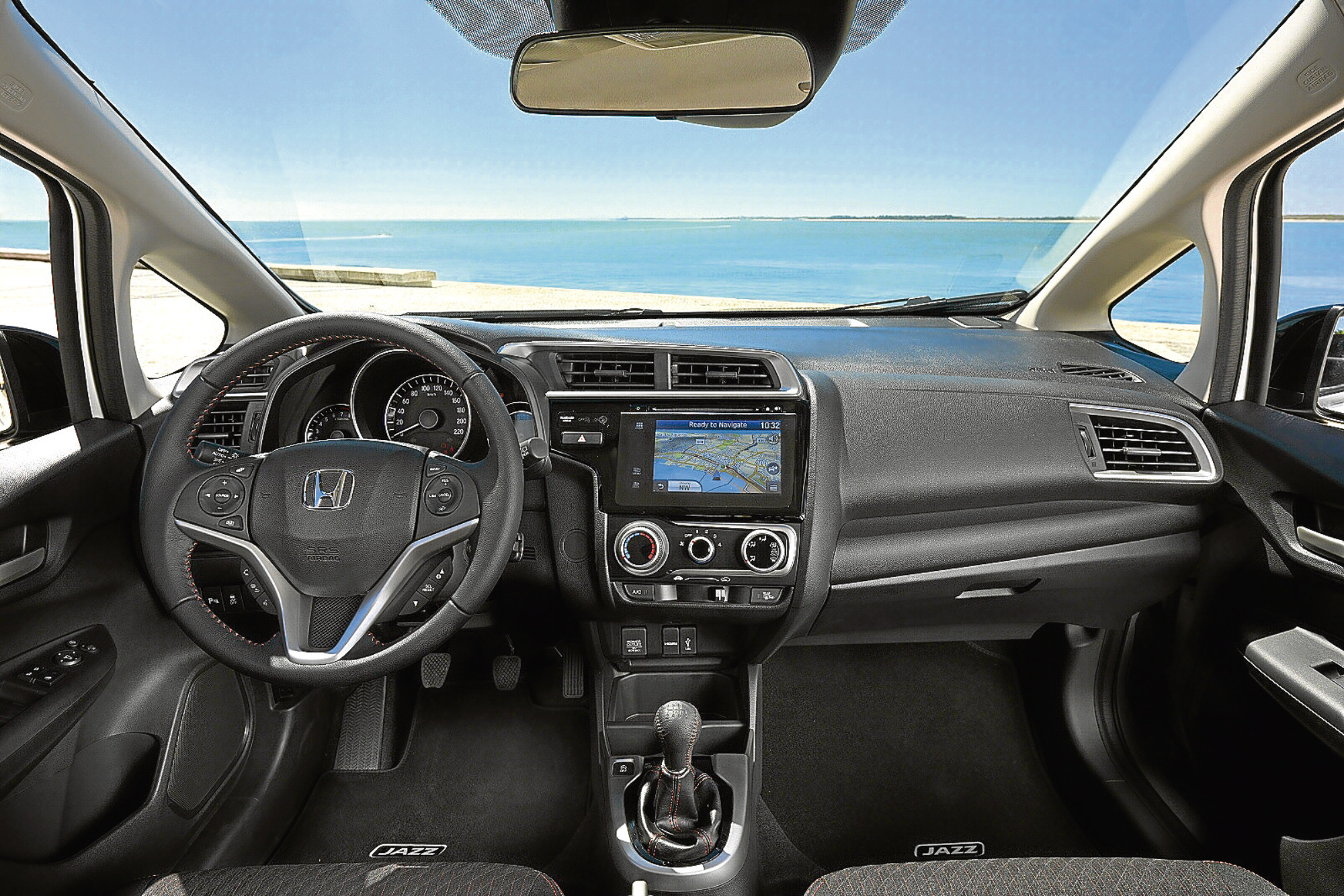 Plus the brilliant Magic Seat system that made the cabin of earlier versions so superbly versatile has been retained and works well incorporated into a large bodyshell that offers a long wheelbase by supermni standards, so very decent interior space.
As a result, the Japanese brand is claiming that this Jazz "re-defines" what a supermini can be.
Jazz buyers get two petrol engine options, a 1.3-litre i-VTEC petrol unit offering 102PS and a 1.5-litre i-VTEC variant with 130PS.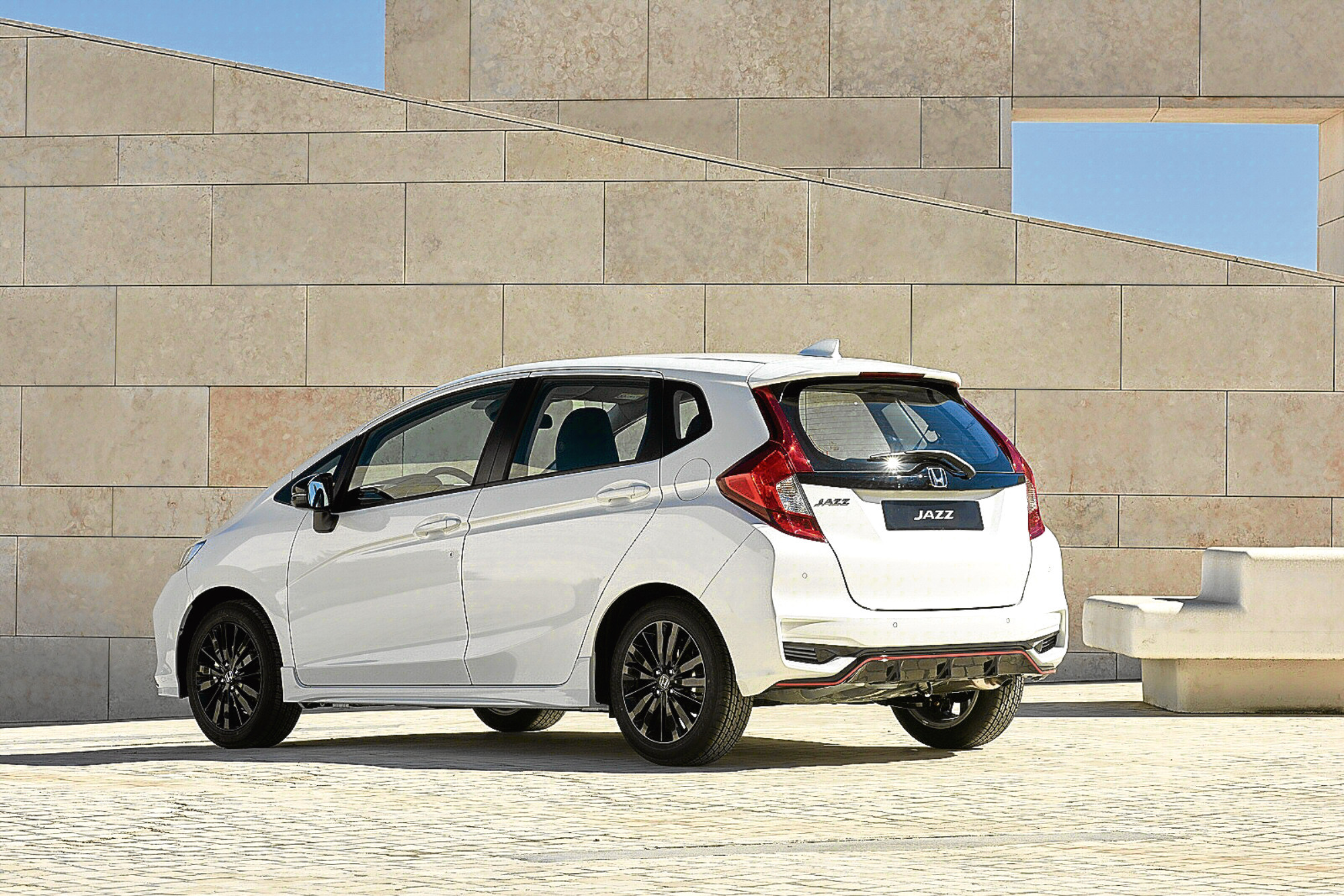 Both are mated to a sweet-shifting six-speed gearbox and both have to be worked quite hard to give off their best.
Still, if you push along, performance is reasonable, and in the 1.3-litre model that most will choose, 62mph from rest can be covered in 11.2 seconds en route to 118mph.
Around the corners, this third-generation model feels reasonably sharp thanks to quite feelsome steering and an "AHA" Active Handling Assist system that helps get traction down through the bends.
Over longer distances, you'll notice the decent refinement too. There's also some clever technology, like the Intelligent Speed Limiter.
Working in conjunction with a Traffic Sign Recognition system, this set-up knows what the prevailing speed limit is and limits your pace accordingly, so there's no chance of absent–mindedly creeping past 30mph and getting zapped by a roadside camera.
Exterior changes align the Jazz with the latest Honda family style, incorporating the Solid Wing Face headlight signature and grille used on the larger Civic model.
The front bumper is sharply sculpted, with more aggressive contours around the air vents.
At the rear, shallower grille sections are linked by a gloss black trim strip above a trapezoid lower section.
The interior now features a unique pinstripe pattern on the upholstery and a leather-wrapped steering wheel and gear knob, all of which are enhanced by orange stitching.
As before, there's a huge windscreen that imparts a genuine feel of airiness up front.
It extends way overhead, meeting the roof panel a good few inches aft of where you'd normally expect that junction.
This, along with the large front quarter windows, provides respectable forward visibility.
Boot capacity measures 354-litres, with space extending to 884-litres with the Magic Seats folded.
The dash is dominated by either a five-inch LCD multi-information display or a seven-inch Honda Connect infotainment touchscreen, depending on model grade.
The bigger screen is driven by Android phone technology and features smartphone-style "pinch, swipe and tap" operation.
As before, Honda has priced this Jazz against higher-quality offerings in the supermini segment, so expect payment to be Volkswagen Polo rather than Ford Fiesta money for one.
Prices start at around £14,000 and there's a £1,100 premium to pay if you want the CVT automatic gearbox.
The volume 1.3-litre 102PS i-VTEC petrol unit is on offer across a choice of three trim levels – S, SE and EX. If you want the 130PS 1.5 i-VTEC unit, you'll need around £17,000 and the more dynamic Sport variant.
The engineers on the MK3 model Jazz development team have done what they could to enhance efficiency here.
You get a slippery shape, there's six rather than five speeds on the manual gearbox and of course there's one of those stop-start systems to cut the engine when you don't need it, stuck at the lights or waiting in traffic.
To help things further, the two Euro6 petrol powerplants get a high compression ratio, low levels of internal friction, an effective exhaust gas recirculation system and electronic operation for the variable timing control to optimise valve timing.
So that drivers can play their part, an ECO Assist function changes the backlight colour of the speedometer from white to green in fuel-efficient driving so you'll be able to monitor via fuel efficiency readings recorded on the Honda CONNECT infotainment screen.
The optional Garmin Navigation system also helps out with the option of so-called Eco routing.
The result of all this effort sees the 1.3 i-VTEC CVT automatic version of this car return 61.4mpg on the combined cycle and 106g/km of CO2.
Unfortunately, the figures managed by the manual transmission 1.3- litre version most people will buy aren't quite so good – 56.4mpg and 116g/km.
Bear in mind that all these readings apply to a car fitted with 15-inch wheels and will worsen slightly if you have a top variant with 16-inch rims.
As for the 1.5 i-VTEC derivative, the figures are 52.3mpg on the combined cycle and CO2 emissions of 124g/km in a CVT auto variant. This smarter third-generation Honda Jazz has evolved, with its ethos shifting subtly.
One thing hasn't changed though.
Ask almost any motoring expert to recommend the supermini they'd buy with their own money and many will still plump for this one.
It isn't the feistiest car of its kind on a twisty road, but we'd trade that for this model's excellent ride and superb gearbox.
But at the end of the day, that isn't personally why we'd choose one.
For us, it's still the cleverness of this car's packaging that impresses most, with its neat Magic Seating and Tardis-like cabin.
It's true that equipment levels could be higher and cabin materials plusher but against that, build quality is excellent and residual values unrivalled.
It all explains why this car has such a dedicated following. Try one and you'll understand.