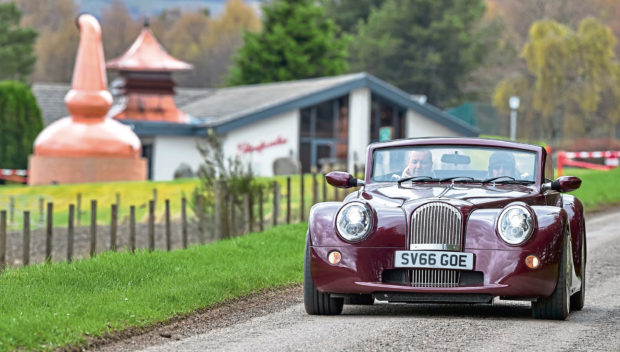 It's not every day that sports car owners in Scotland get to drive with their roofs down, but the stars aligned recently for them at the fabulous Moray Miglia rally.
Well over 50 vehicles lined up in the sun, ready for the sixth annual Moray Miglia tour on the last Sunday in April.
Sports cars from throughout the ages joined classic motors of all varieties to take part in the 150-mile day trip.
The route saw participants set off from the Moray Motor Museum in Elgin before cruising on selected roads through Speyside and the north-east.
After heading deep into the Highlands, drivers completed the circuit by heading back to Moray.
With spectacular scenery throughout the drive, participants will no doubt be marking the event on their calendars for next year – oh and hoping for more great weather to match.