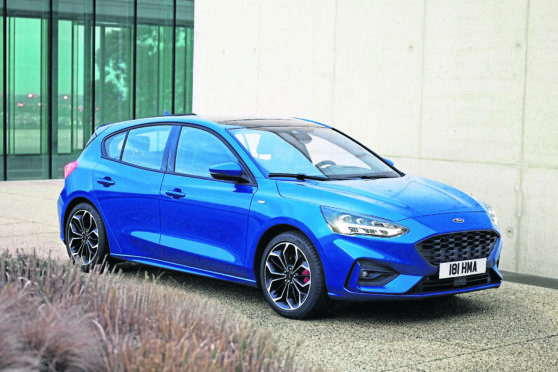 It's very difficult to over-state the importance of the Focus family hatch to Ford's European business.
To understand its significance, press the rewind button for a moment and shuttle back to 1997. Ford's family hatch contender during this period was the fifth generation Escort, a car so all-encompassingly woeful that the brand was almost embarrassed to sell it.
When the time came for a replacement, we all expected something better.
What we got in the Focus model first launched in 1998 was something much, much more than that, a car that, at a stroke, offered arguably the biggest step forward in family car design the market has ever seen.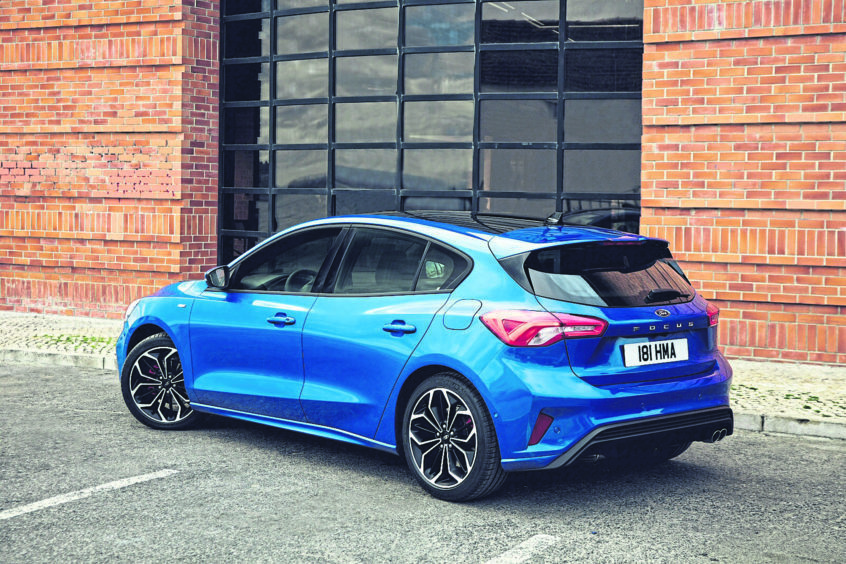 Here at last was technology directed firmly at the man in the street who, in this apparently humble family hatchback, could experience a car more entertaining and rewarding to drive than almost anything this side of a sizeable lottery win.
It was asking a lot for the MK2 model we saw in 2005 to repeat such a seismic step forward, but that second generation Focus was still quite good enough to remain acclaimed as the driver's choice against rival Astras and Golfs that made up for their dynamic failings with a better ride and a more luxurious big car feel.
These were attributes the Focus also needed and when it came to developing the MK3 version, launched early in 2011.
Ford tried to provide them without compromising the car's class-leading handling.
That's also been the goal with this more sophisticated MK4 model, announced in the spring of 2018.
We're looking forward to trying this fourth generation Focus. Ford insists that the sharp driving dynamics that marked out previous models have been retained.
That's aided by the standard inclusion of a driving modes system this time round with settings that can alter steering feel, throttle response and, if you've an auto variant, transmission response times.
Talking of autos, there's a new 8-speed self-shifter on offer.
Otherwise, you'll be swapping cogs with a 6-speed manual.
The engine range initially looks familiar, but closer inspection reveals that it's been heavily revised.
As before, the range primarily hinges on Ford's familiar three cylinder 1.0-litre EcoBoost petrol unit, which gets a new turbocharger and cylinder head and is available in 85, 100 and 125PS guises. T
There's also a new 1.5-litre EcoBoost petrol engine with 150 or 182PS.
Plus a fresh 1.5-litre EcoBlue diesel with 95 and 120PS. And a 2.0-litre EcoBlue unit with 150PS.
As for the suspension, well a little disappointingly, Ford has followed Volkswagen's lead in equipping lower-powered 1.0-litre petrol and 1.5-litre diesel variants with a cruder twist-beam set-up.
If you want the more sophisticated independent rear double wishbone suspension system that's supposed to improve ride comfort, you'll need an estate, the 'Active' crossover version, top-spec 'Vignale' trim or a hatch with 1.5-litre petrol or 2.0-litre diesel power.
The 'ST-Line' version gets stiffer, lowered suspension.
There's nothing particularly striking about the way this fourth generation Focus looks but the lines are crisp and pleasing, whether you opt for the five-door hatch body style or the alternative small estate.
The overall length is 18mm longer than before and the car rides 15mm lower.
The SUV-style 'Active' variant has a slightly higher ride height; the sporty 'ST-Line' model rides slightly lower than normal versions.
As ever, though, what's more important is the stuff you can't see: this Focus rides on the brand's latest 'C2' platform, which enables the wheelbase to be 53mm longer, freeing up extra cabin space. You should certainly feel that inside. Rear knee room has increased by 56mm and, thanks to a re-profiling of the rear doors, the rear passengers' heads are now adjacent to glass rather than metal, so they'll be able to see out more easily.
Up front, as you'd expect, it all feels of much higher quality.
In the estate version, there's now a class-leading 1.14m of width between the wheel arches and overall load length with the rear seats folded (1,700mm) is up by 134mm. That means 1,650-litres of carriage capacity.
The Focus range kicks off with the base 'Style' variant priced at around £18,000, before progressing through 'Zetec', 'ST-Line', 'ST-Line X', 'Titanium', 'Titanium X' and 'Vignale' variants. An SUV-style 'Active' version and an 'ST' hot hatch will be along soon.
Equipment levels reflect the fact that most customers will be paying upwards of £20,000 for this once very affordable family hatch.