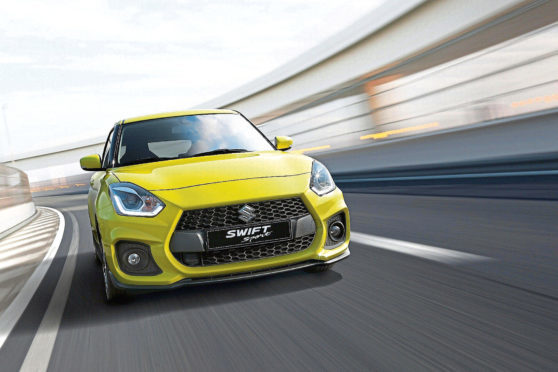 Hot Hatches weren't always about power.
You had a simple, revvy, normally aspirated engine and there was certainly no need to fuss about with extra go-faster gadgetry.
Four-wheel drive, trick diffs, double-clutch gearboxes, electronic stability systems – all very nice but all there to add weight and cost to what ought to be a simple, inexpensive formula.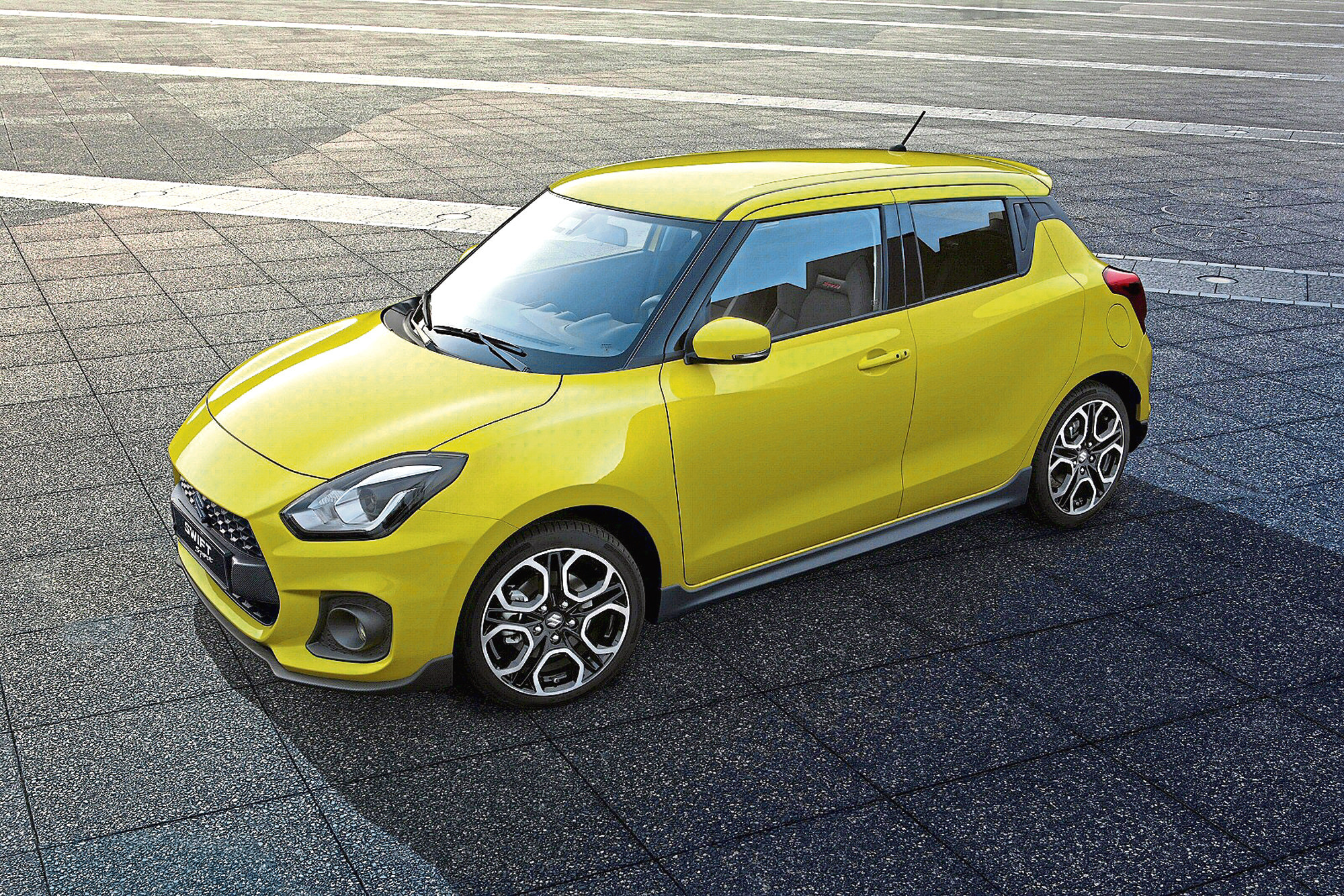 You might think that it's too late to turn the clock back in this segment – but Suzuki doesn't, delivering us this car, the third generation Swift Sport.
This is one of the best-kept secrets in GTi motoring, modestly powered perhaps but modestly weighted too, meaning it can routinely put the wind up more exalted machinery.
The Swift Sport has never been about pure power. Suzuki could easily shoehorn a 200bhp engine into the thing, but that would just make it uninsurable for younger drivers.
Instead, and rather sensibly, engine power has been modest, the latest car massaging peak horsepower up from the old car's 134bhp to a still distinctly manageable 138bhp.
More important is the news that to achieve this, the aspirated 1.6 has been replaced by a lighter and more efficient 1.4-litre Boosterjet turbo unit.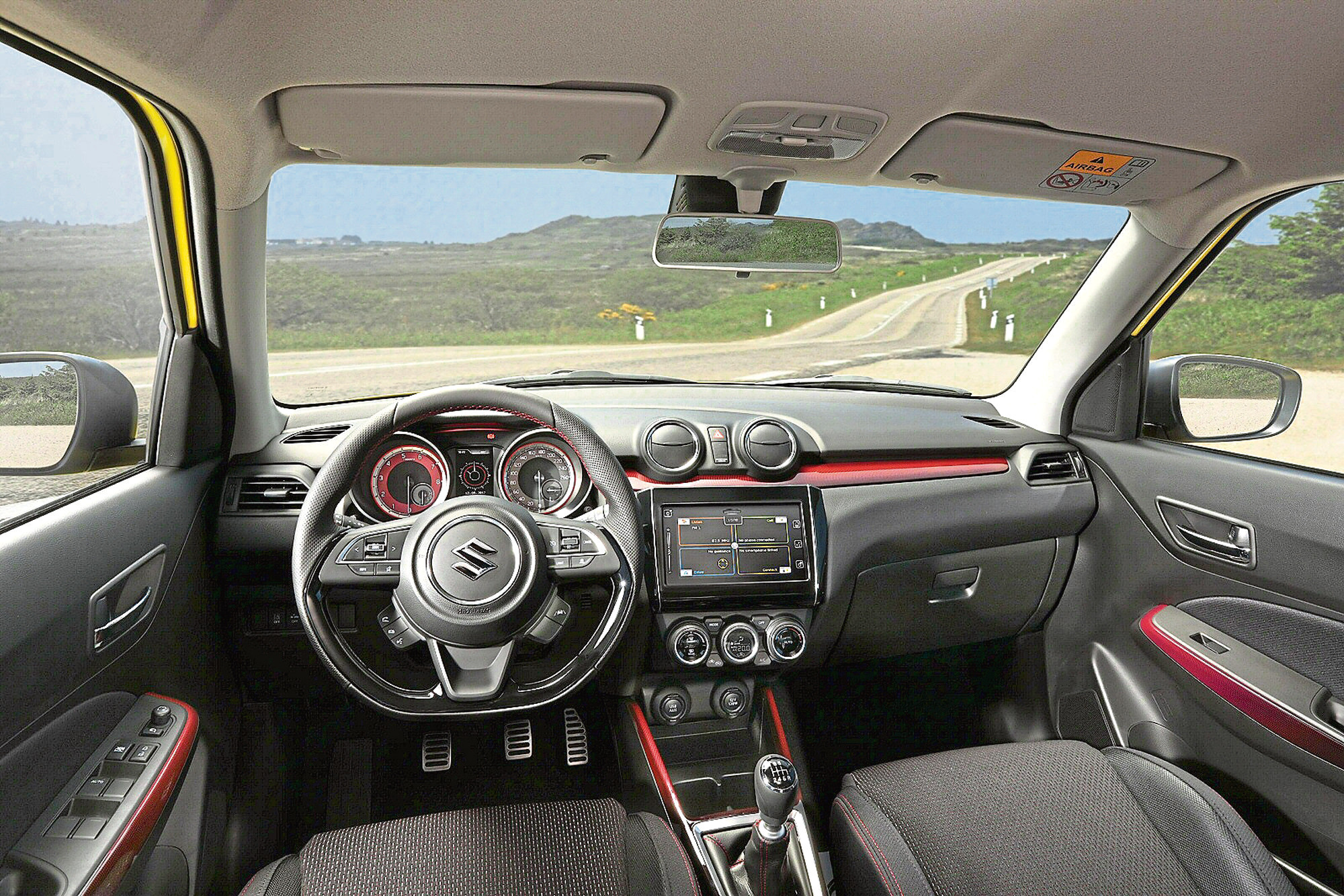 Straight line performance improves marginally (0-62mph in 8.1s en route to 130mph) and there's 70Nm more torque (230Nm of it), but Suzuki have rightly devoted much of their attention to developing the Swift's chassis dynamics so it offers even more poise and control.
The suspension set-up has been revised in a bid to offer greater driving stability, optimised roll rigidity, and improved dynamic response.
And it's all bolted to the much stiffer, lighter 'HEARTECT' platform that underpins the ordinary Swift model.
There's a total kerb weight of just 970kgs. To give you some perspective on that, a rival Renaultsport Clio 200 EDC weighs more than 200kgs.
Which is why this Suzuki can match the Renault performance, despite offering considerably less power. Have cake; eat it. Simple.
This Swift Sport features an exclusive frontal design.
The front grille and bumper project the nose beyond that of the standard Swift, conveying what the brand hopes is a sense of tautness and action.
Muscular shoulders, blacked-out A-pillars and vertically arranged front and rear lamps are brought into vivid relief in this top variant, with black aerodynamic under spoilers spanning the front, sides and rear, and a roof-end spoiler at the back.
Inside, the Japanese designers have tried to create an immersive, interactive sports driving environment, starting with red interior accents and a driver-oriented instrument panel.
The main gauges feature contrasting colours and there are evocative boost and oil temperature gauges.
Cabin quality can't hope to match that of pricier supermini hot hatch rivals, but it's a big improvement on the previous generation model and the semi-bucket-shaped front seats look good, while the steering wheel with dimpled leather gives a secure grip. The chrome-finished shift knob and sports alloy pedals add a final classy touch.
It's nice to be able to report that this Swift Sport is not only one of the most genuine hot hatches out there but also just about the most affordable.
A budget of around £18,000 doesn't buy you much in the modern small car market these days – but it will get you one of these.
The buying proposition is simple, a single five-door bodystyle with a single six-speed gearbox option and one trim level.
So this car's affordable, something which, rather pleasingly, hasn't stopped it also being very well equipped, provided kit including a Bluetooth-compatible Smartphone Linkage Display Audio Display unit with a 7-inch touchscreen and an SD Card 3D-map navigation.Aesthetic touches include thin-spoke alloy wheels.
This car's safe too, thanks to an included package of camera-driven features that includes five key features – autonomous braking, adaptive cruise control, 'Lane departure warning', a 'Weaving alert function' and 'High-beam assist'.
Even a car as focused on fun as the Suzuki Swift Sport can't escape the fact that many buyers look to economy and emissions when drawing up a shortlist of contenders.
Fortunately it scores fairly well thanks to the installation of a clever 1.4-litre Boosterjet turbo engine this time round.
This features a clever small displacement, high torque turbocharger and a variable fuel pressure control system that more accurately optimises fuel injection to suit the way you're driving.
Expect around 50mpg on the combined cycle and 125g/km of CO2.
That's a big step forward from the figures returned by the previous model's 1.6-litre normally aspirated unit which, for reference, were 44.1mpg and 147g/km.
What about other costs?
Well, every Swift variant comes with a three-year, 60,000-mile warranty: Suzuki maybe needs to think about extending this to match rivals now offering four, five or sometimes even seven-year plans.
There's also a year's breakdown cover that extends across the whole of Europe and includes roadside recovery.