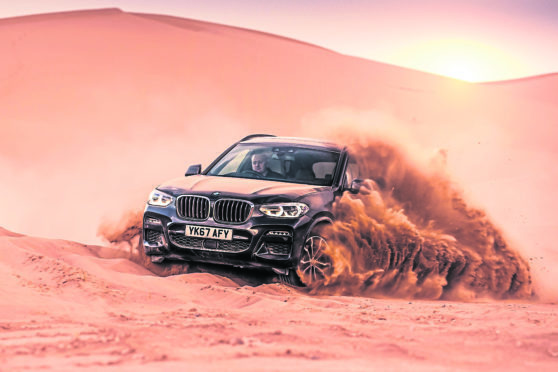 Jack McKeown finds the X3 has taken a huge stride
forward from its predecessor.
When the BMW X3 was first launched in 2004 it was one of a very few premium SUVs on the market.
It was also a bit mediocre. A harsh ride wasn't compensated for with sharp handling and it was hopeless off road. It wasn't much of a looker, either.
A second generation model released in 2010 dramatically improved on most of these areas.
There was a sharp new look with better proportions, while ride, handling and refinement all took great leaps forward.
Now the third generation X3 is here.
Launched this year, this BMW has stepped up the quality again to keep pace with a new generation of rivals spearheaded by the latest Audi Q5, Jaguar's F-Pace and the Volvo XC60.
The latest model is brand new from the ground up, though in typical BMW fashion its looks have only been given a gentle makeover. Underneath the skin is the same chassis the excellent new 5 Series sits on.
All versions now come with xDrive four-wheel drive and eight-speed automatic transmission. Having stretched by more than 5cm the X3 is now bigger than the original X5 was. It's also larger than the current Audi Q5. That translates to a roomy interior, with plenty of space for four tall adults and a good-sized boot.
There's no seven-seat option but only a handful of rivals offer that.
Prices start around the £39,000 mark and stretch past £52,000 for top-spec versions of the car, while the range runs from base-spec SE through xLine, M Sport to the standalone M40i.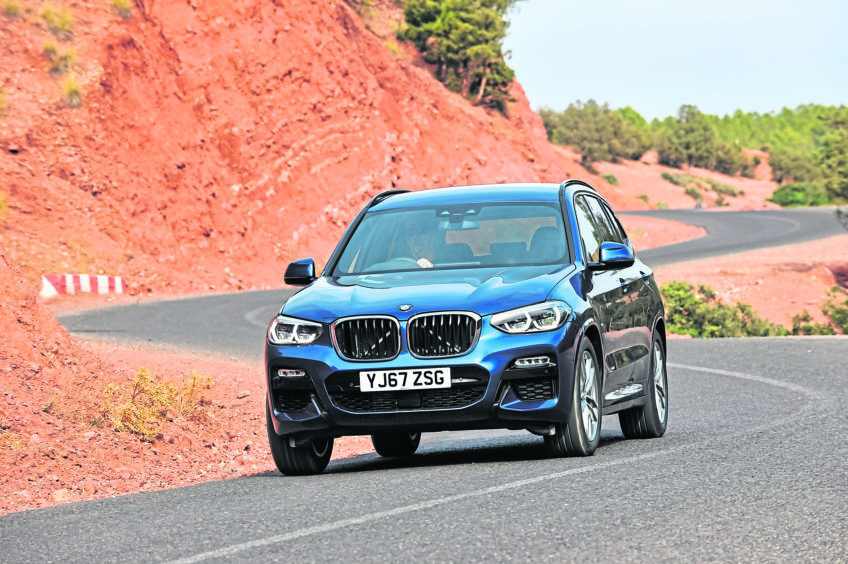 I drove the entry level 2.0 diesel in M Sport trim. A headline figure of 190hp from the 2.0 litre engine doesn't sound too mighty but the X3 is much more sprightly than this figure suggests.
Zero to 62mph comes up in a sprightly eight seconds and the terrific eight-speed automatic gearbox ensures there's power when you need it, only easing back at cruising speed to boost economy.
Ride is firm but smooth and handling is superb for a high-riding car. I made a couple of Dundee to Edinburgh trips in my X3 and it eats up the miles with tremendous ease.
BMW has improved the X3's off-road prowess. It won't keep up with any of Land Rover's products but it should get much farther off road than any buyer should need. With terrific driving dynamics, as well as comfort and practicality in spades, the X3 is a very complete car indeed.