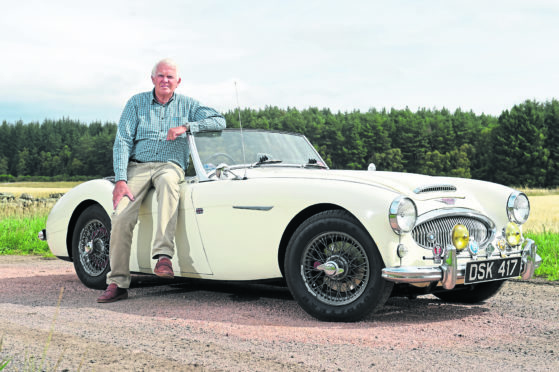 In 1958, British vehicle manufacturer Austin-Healey made a big announcement, proclaiming to have made motoring history with the introduction of a completely new and inexpensive small sports car.
The Austin-Healey Sprite promised "full size performance" yet with the perk of being little enough for a chap to "keep in his bike shed".
The Sprite was also to be the world's first mass-produced sports car, meaning that for less than £700 (the price of a Morris Minor or a Ford Anglia), a driver could enjoy a sporty driving experience that other brands struggled to match. Unsurprisingly, Austin-Healey's popularity rocketed and just a year later the "big Healey" prototypes were released.
Of these big brother models, the Austin- Healey 3000 Mark II was a runaway success, and although now more than 50 years old, it still manages to charm car enthusiasts today.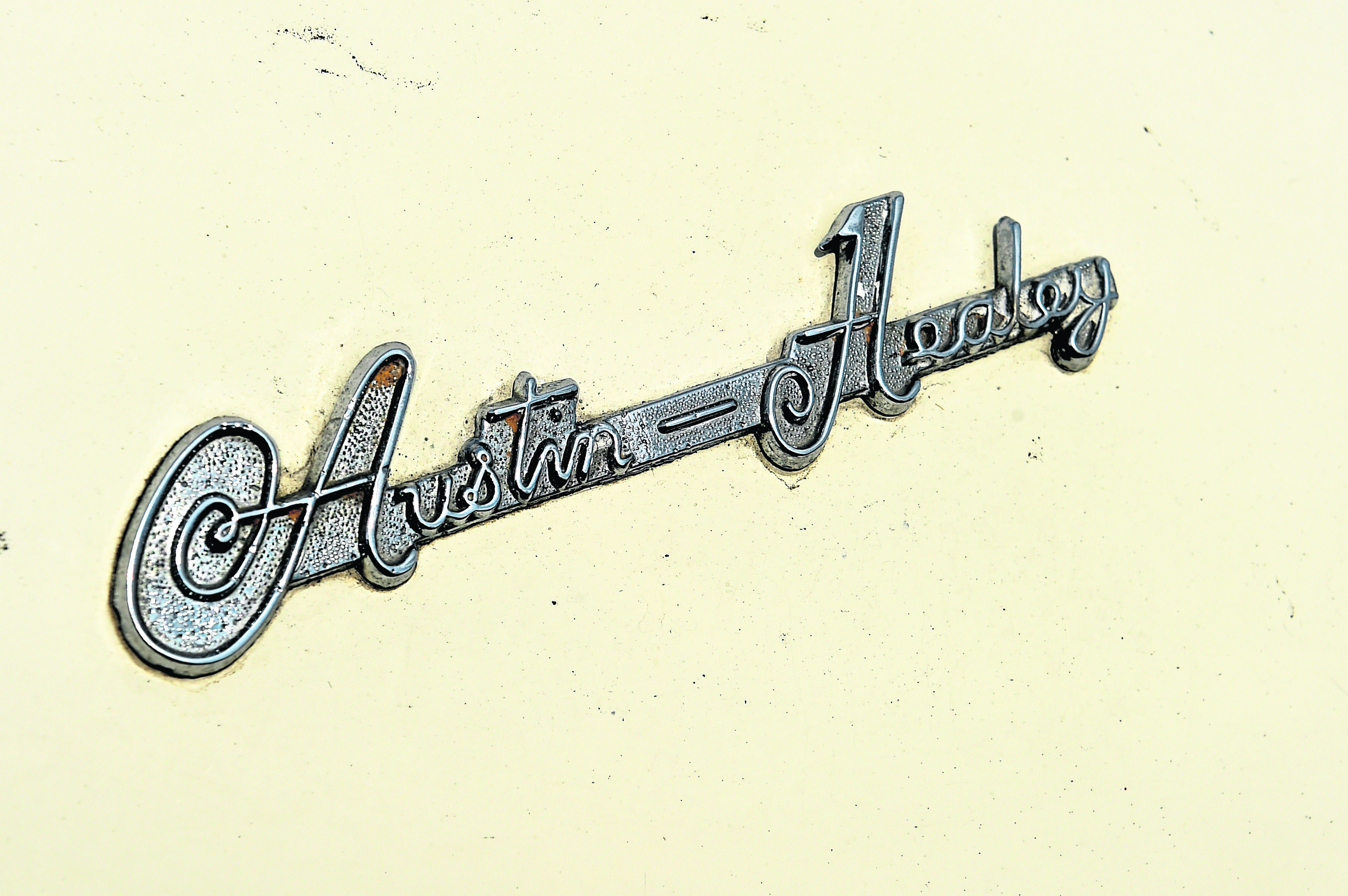 One such aficionado is 72-year-old Richard Curtis, from Banchory, who has got to know his 1962 Mark II pretty well over the last 21 years. "I bought it in 1997 from a colleague I had at the time," he said.
"He was moving house and was forced to sell so I was chuffed to take it off his hands
"It's not the first Austin-Healey I've owned, though, as I had one when I was a boy. The BN1 model was my very first car, in fact, when I was 17.
"I remember it cost me £199, which was something of a bargain at the time.
"It was in pretty average condition, though, despite the fact it was less than 10 years old at the time.
"The thing back then was that people weren't very careful about keeping cars in good condition, they just wanted them to drive and look good."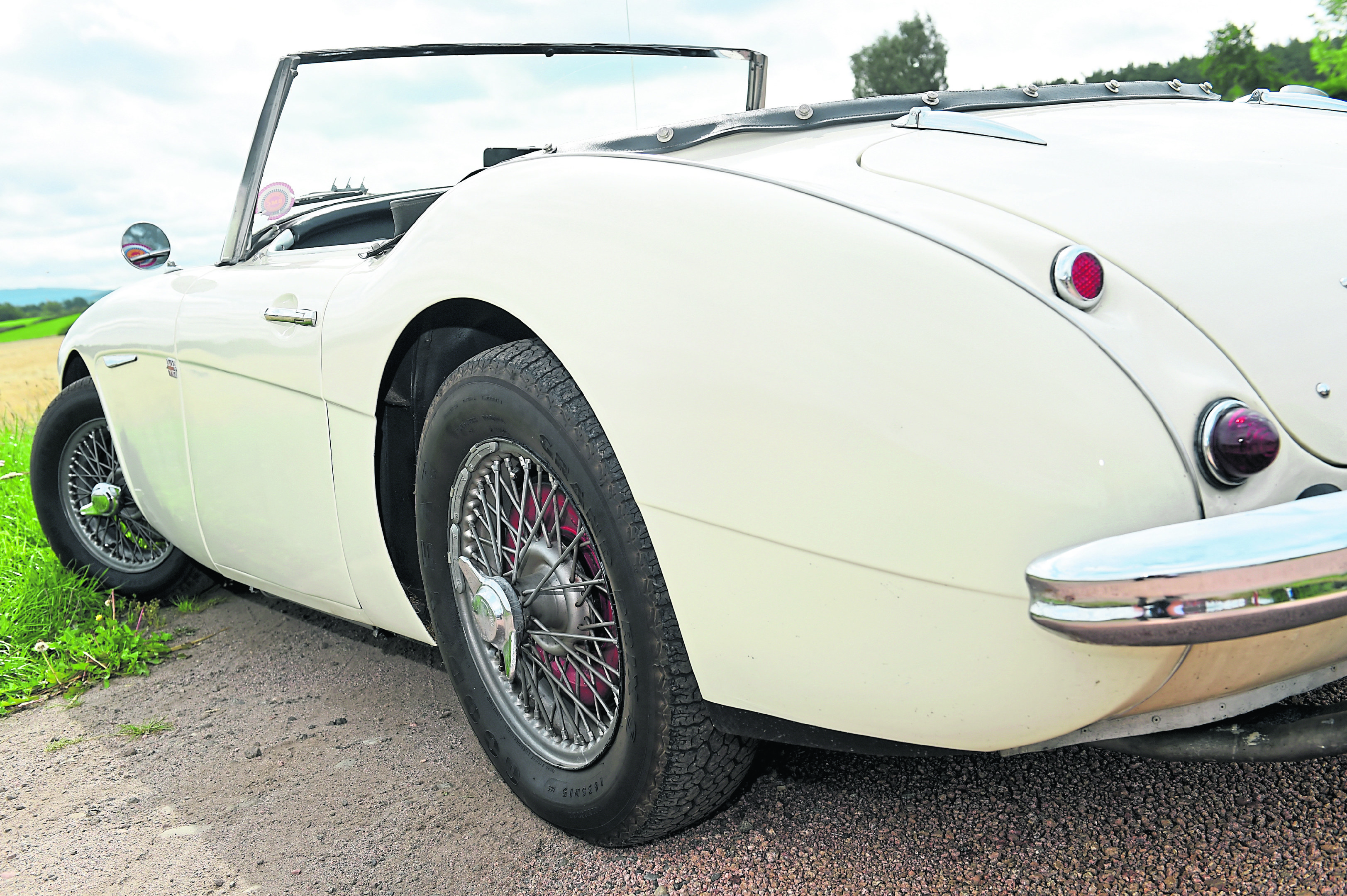 And for that, the Austin-Healey ticked all the boxes, as Richard found out.
"I did have a motorcycle for a time before getting a car," he said. "But I found that it wasn't very conducive to the fairer sex.
"It was much easier to impress a lady if you had a nice sports car," he chuckled.
As well as being useful for wooing the ladies, it appears that a passion for cars may have been in Richard's blood. Years earlier, his grandfather had owned a garage down in Hertfordshire, and his father too had a distinct interest in classic motors.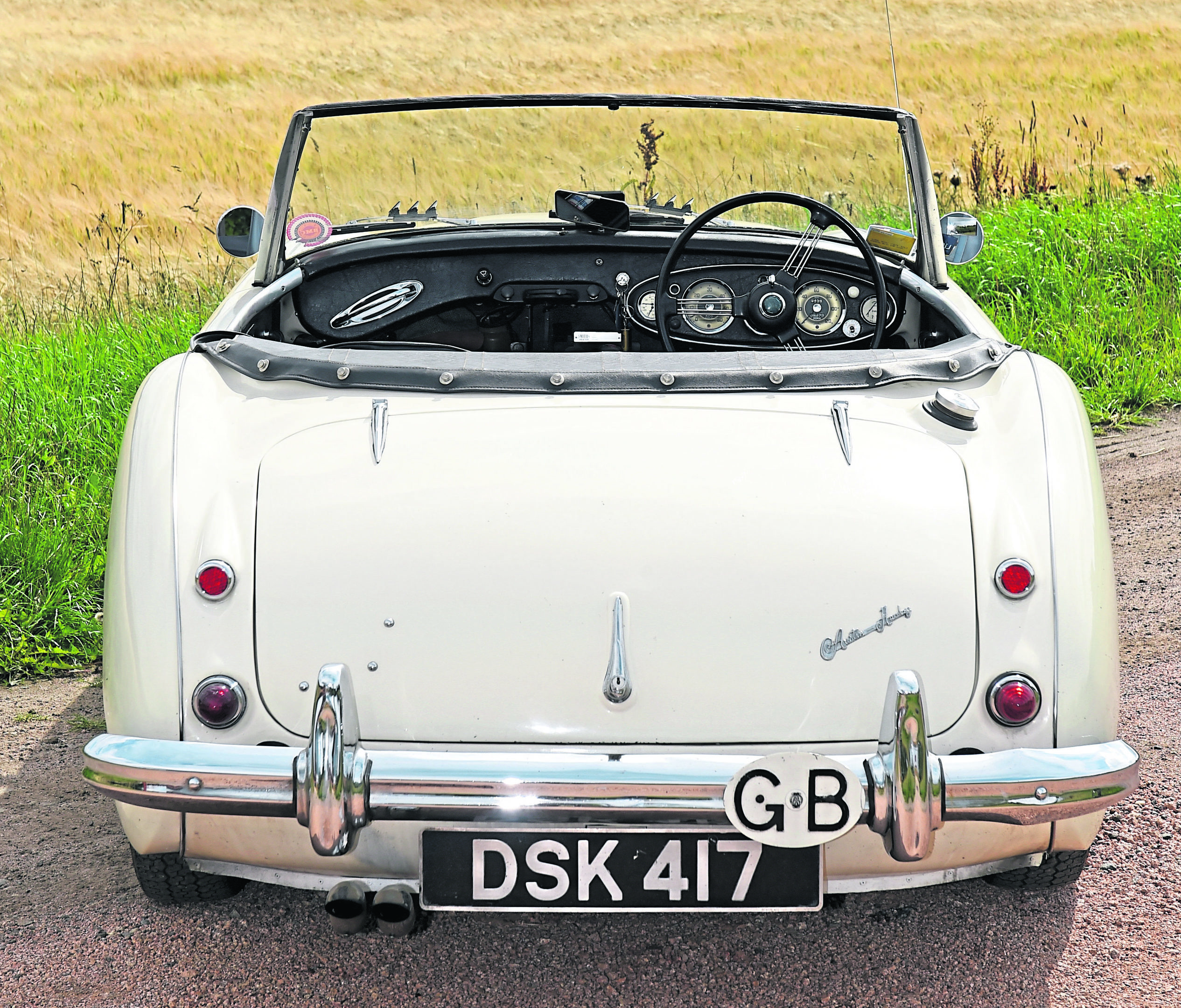 "I inherited it, I guess," Richard said.
"And over the years I've always had one classic or another knocking around the garage.
"Sports cars are my preference; I had an MGB V8 for a number of years as well as a couple of smaller MG's and a Morgan.
"The Austin-Healey is my favourite, though. I've had it for 21 years and it's never let me down – touch wood.
"I used to go up to rallies in Elgin and Moray all the time with the local Austin-Healey owners club.
"It sadly disbanded over the last few years but I still enjoy going for runs, as the drive is all part of the fun.
"And although it's never let me down, I do always carry a selection of spares with me – it is a classic, after all, and with classics it's very different to modern cars when they break down.
"In a modern car there are so much specialised electrics that there is almost no point in opening the bonnet until the AA arrive. With the Austin-Healey, things are far more simple and I think there is something to be said for that. It's a great drive and has been since the day I got it.
"Things might start to rattle a little when you get up to higher speeds but it's all part of the charm."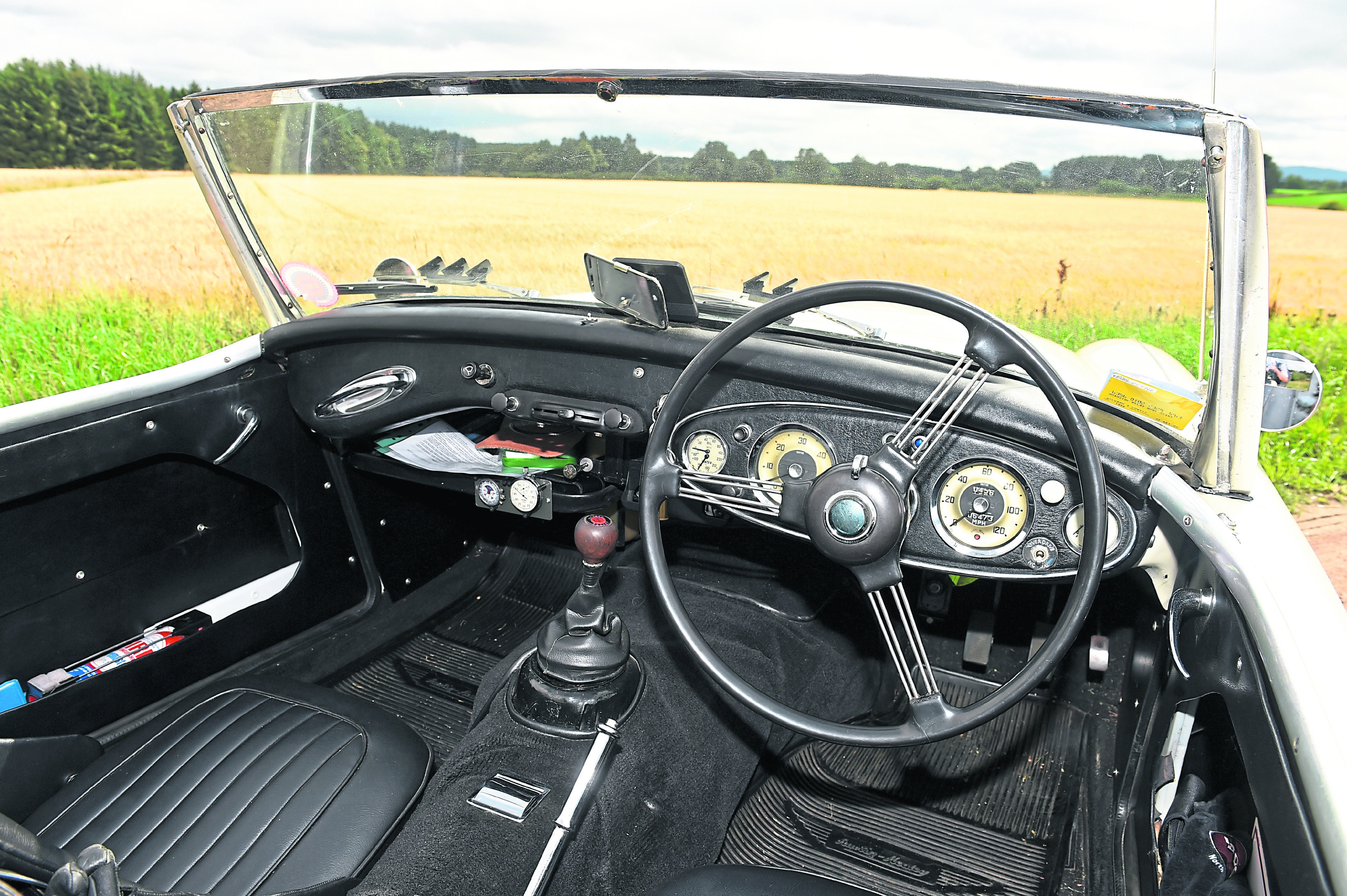 However, this summer might be the last one that Richard spends with his beloved Austin-Healey, as the motor is tentatively on the open market.
"Now I'm getting on a bit in years I'm thinking of trading it in for something I can use all year round," he said. "You see, it's a convertible and I usually use a Tonneau cover, which is made of leather and isn't much use in our winter weather.
"And once there is the slightest bit of salt on the road it seems to get into all the cavities, so I just put it away for winter."
But what would Richard replace it with? "Well, I do like Aston Martins," he mused, "they're a modern classic.
"But I've been very lucky with the cars I've owned over the years and I'm happy with my lot."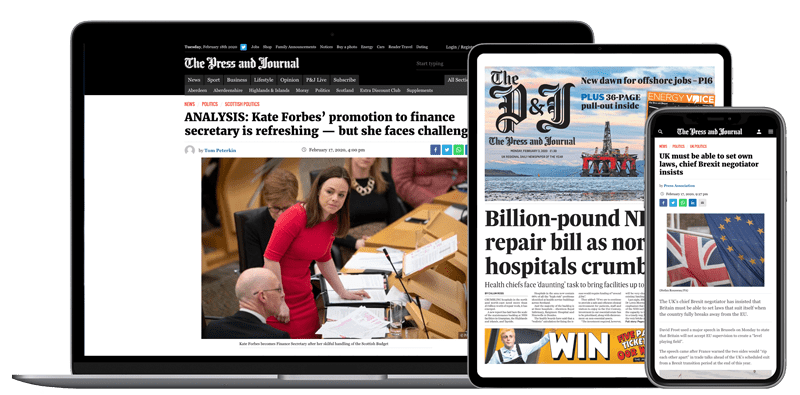 Help support quality local journalism … become a digital subscriber to The Press and Journal
For as little as £5.99 a month you can access all of our content, including Premium articles.
Subscribe