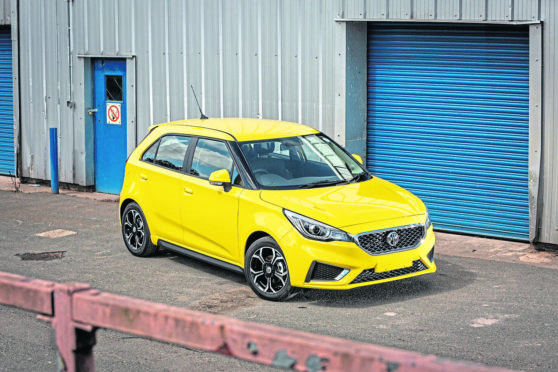 There's something about the two letters "MG" that strikes a chord in the British consciousness.
The brand named after "Morris Garages" way back in 1924 has been a part of our automotive heritage for nearly a century.
And still they come: take this car, the MG3 supermini.
As usual with the MG3, the only engine option is a 1.5-litre petrol unit that MG owners SAIC bought in from GM, though a little compensation comes with the news that it has in more recent times been brought up to cleaner Euro6 standards and develops a healthy 105bhp, substantially more than most direct rivals can offer.
That means a reasonable turn of speed, rest to 62 achievable in 10.4s en route to a 108mph top speed.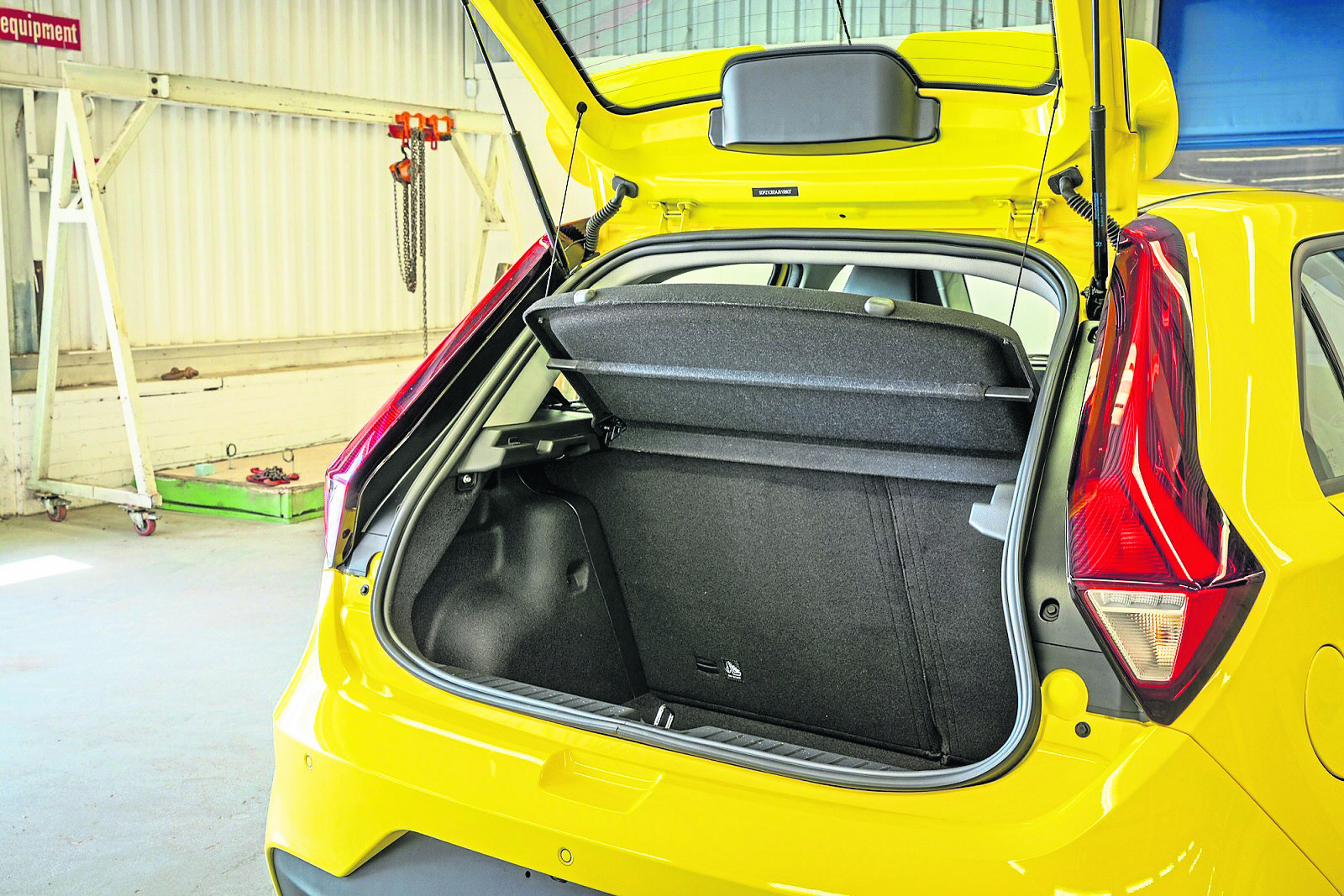 Though it's true that most of this car is Chinese, many of the bits that really matter are British through and through –an observation especially true when it comes to the elements concerned with ride and handling.
There are suppler-riding cars in this class and more sportily-suspended ones, but few models of this kind can achieve a better combination of both over good roads and bad.
Which for a first attempt in this segment, is quite an astonishing achievement for the Longbridge-based development team given that the class in question contains models of the talent of Ford's Fiesta.
Body roll is brilliantly controlled, grip is prodigious and there's better feedback through the steering than in most GTIs we've driven, primarily perhaps because modern era electric steering hasn't made it to MG yet.
The downside is that the helm is heavy during parking manoeuvres in the kind of urban environment where the option of an automatic gearbox would be nice to have.
The main change to this revised MG3 is revised exterior front end styling which adds what the brand calls a "star-rider" grille.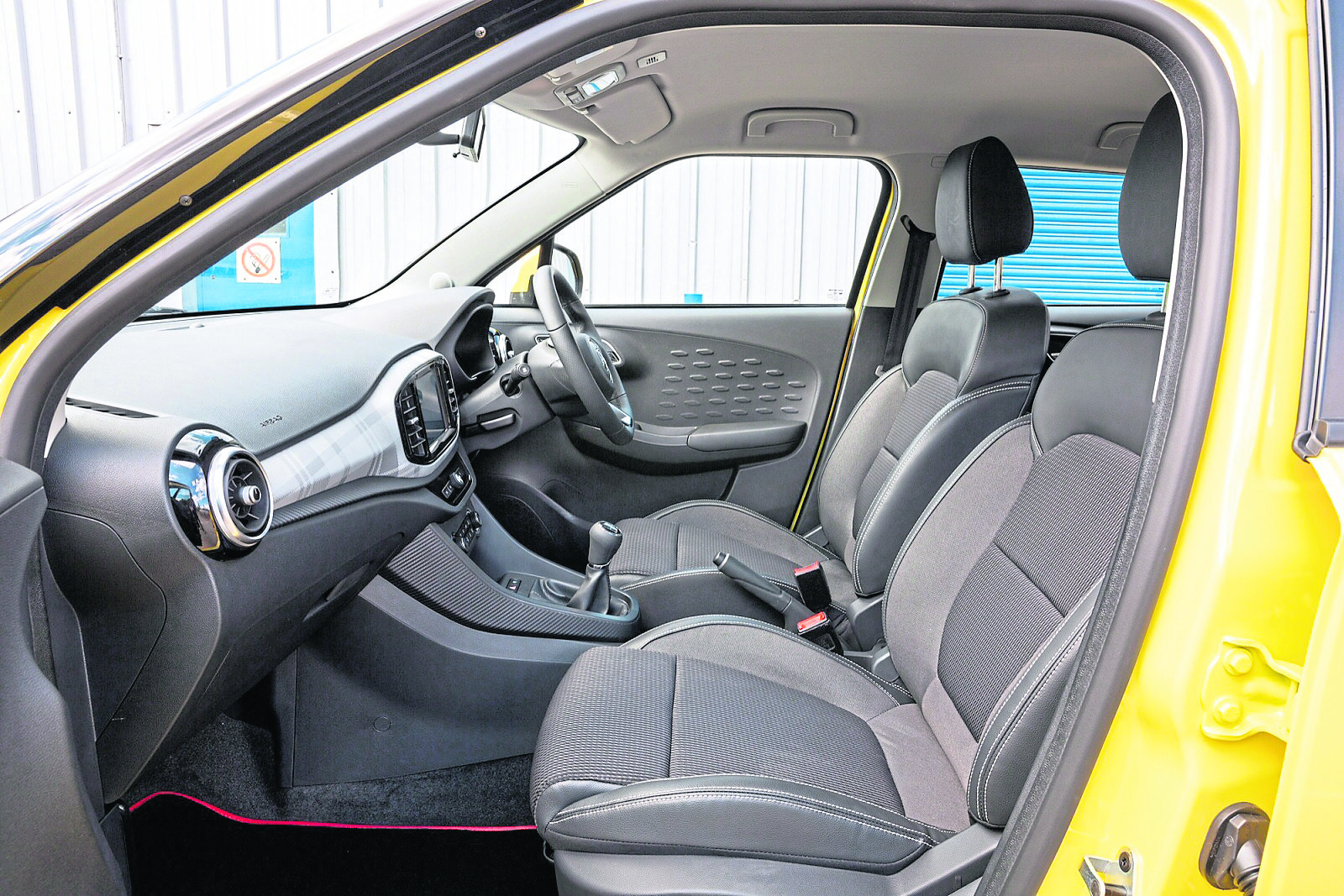 This frames the brand's famous octagonal logo. The company claims it's "a distinctive statement of modern British style designed to target young and style-conscious buyers". Make of that what you will.
The interior will come as a welcome relief to anybody baffled by the complexity and deep technology of many modern superminis.
Climb out of a Peugeot 208, with its tablet-style infotainment system and, without being unduly blunt, it's very different.
Still, the MG3 is tidy inside with seats that look and feel very Volkswagen.
Sit in the back seats and you'll find the front seats are sculpted to improve leg room, while the rear headroom is impressive.
Prices start at under £9,500, getting you this supermini-sized car for less than the kind of money you'd pay for a little citycar.
There are three different versions offered in the MG3 line-up; the entry grade "Explore", mid-grade "Excite" and the "Exclusive" at the pinnacle of the range.
As before, a key attraction for many people will be how much fun they can have creating their own MG3, with a huge range of colours, exterior graphics, interior colour packs and leather upholstery created by the UK design team and inspired by the British fashion industry.
Of course, the downside of getting a lot more engine is getting a fair bit less fuel economy and the MG3 can't hope to bend the laws of physics and return better fuel figures than many eco specials.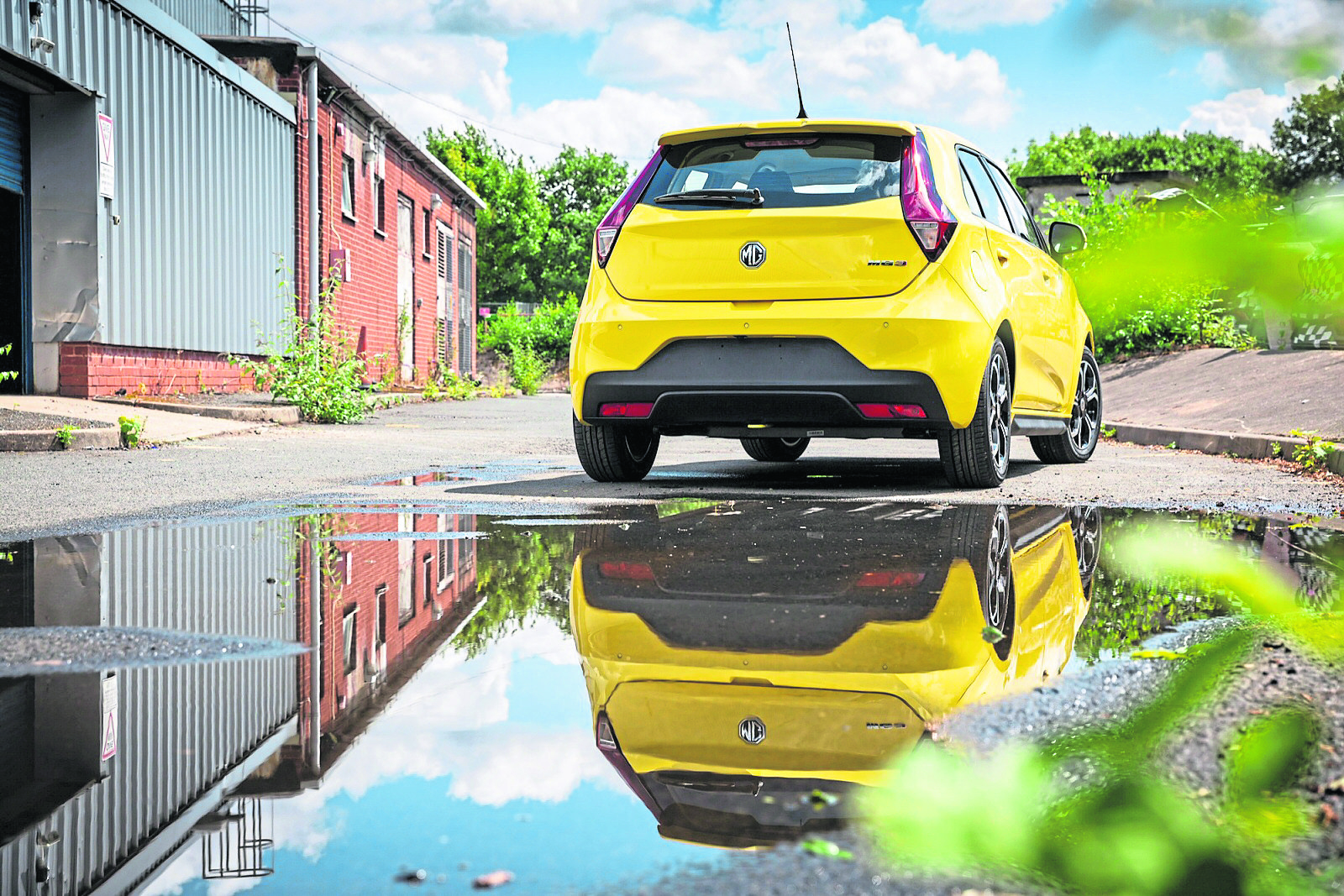 The Euro6 engine does get a stop start system though. The 124g/km of CO2 figure remains nothing to write home about but it does put the MG3 in VED band D, resulting in zero road tax for the first year.
The combined cycle fuel figure is better than you might expect too, at 51.5mpg. Overall, you're looking a car that will be a little more expensive to run than its immediate price rivals but will offer more fun behind the wheel.
And it will be pretty cheap to insure, rated at just 4E. Plus you now get a long, seven-year/80,000 mile warranty.
You can see why this MG3 sold over 10,000 units in its first four years on sale.
The five-door shape squeezes a lot of styling into its four metre length and the price and equipment levels are very competitive, though of course MG has a long way to go in this country before it can mix it with the big names. With more power to call upon than its rivals, this car promises to be a far more effervescent steer than, say, a much pricier and poorly equipped entry-level Skoda Fabia.
Of course, despite the Euro6 engine improvements, it still won't be quite as efficient to run as one of those.
Mind you, the value proposition ought to compensate for much of that.
Overall, it's trendy, tightly priced, good to drive, spacious and cheap to insure.
If MG can get its marketing right, a significant number of people might be tempted by all that.