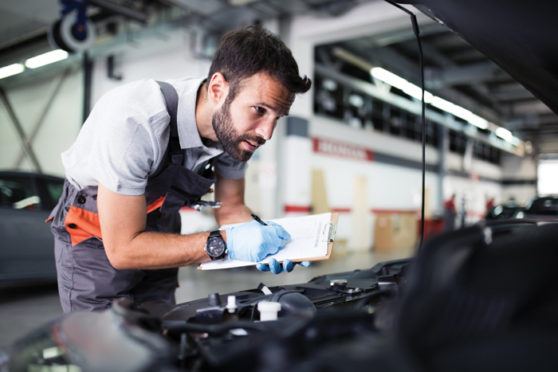 Those in the motors industry will fondly remember the month of March 2016. It was record breaker with a total of 518,707 new cars registered across the month as sales grew 5.3% – the highest figure since the UK moved to a new system in 1999 meaning two new number plates were registered in each year.
The records were broken again the following year but stalled in 2018 with registrations falling by 15% amid issues in the industry. March is always a big month for the motors trade but the calendar month of 2016 saw an appetite for new cars, especially ultra-low emission vehicles, meaning that the record set in 1997 was almost toppled.
While motor dealerships were busy doing deals and preparing brand new cars for ecstatic owners , fast forward to March 2019 and it's garages who will be feeling the pressure of such a busy month three years ago.
All those new shiny vehicles will now require their first MOT test ensuring the month will be just as busy for local garages and it's essential to ensure you are ahead of the game.
Almost 5 million people in the UK miss their MOT renewal date putting their own and others' safety at risk. Just over half, at 52%, book their car in for an MOT within a week of expiry date and the majority of those who miss their MOT renewal, at 79%, put it down as sheer forgetfulness.
Driving without a valid MOT certificate is an offence under Section 47(1) of the Road Traffic Act 1988 and carries a maximum fine of £1000. Driving without a valid MOT certificate automatically invalidates the insurance policy and should a driver be involved in an accident, they themselves would have to foot the bill for any repairs.
All UK registered vehicles including MOT, road tax and insurance details are kept on the DVLA (Driving and Vehicle Licensing Agency) computer database which they maintain. Their systems automatically check the status of each vehicle every month, and any without a valid MOT test certificate has its details passed on the Automatic Number Plate Recognition (ANPR). Police vehicles have access to ANPR as well as certain static road side cameras, which helps to catch vehicles without the required certificates.
Ensure you don't get caught short and book your MOT in early ahead of a busy March ahead.

Need an MOT Test? Don't leave it late, your vehicle may be dangerous and you should get it checked immediately. Settle your mind by calling Anderson Clark Motor Repairs, Inverness on 01463 22 23 24
Anderson Clark Motor Repairs are established as the premier independent motor vehicle servicing and repair centre in the Highlands. Under E.U legislation, new vehicle owners can have routine servicing carried at our premises in the 16 Carsegate Road, Inverness without invalidating the manufacturer's warranty.
The key reasons for our success are the high level of customer service, satisfaction and high levels of repeat business coupled with access to the latest technical data and diagnostic equipment.
We ensure all vehicles are looked after by qualified technicians who take pride in their work, operate a strict code of practice and are affiliated to the motoring ombudsman (approved, monitored and audited by Trading Standards Institute).
To find out more about Anderson Clark Motor Repairs, visit their website here https://andersonclark.co.uk/