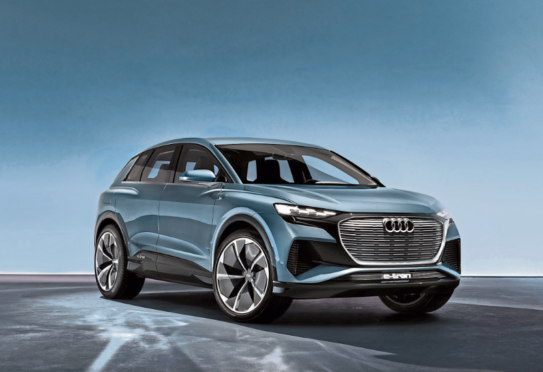 Audi has a robust plan to pack its range with all-electric vehicles and the latest Q4 e-tron has now been unveiled at the Geneva Motor Show.
This compact SUV with four seats is smaller than the currently available e-tron model, but claims leading interior space for its class and can travel up 279 miles on one charge.
This will be the fifth model to join the all-electric Audi line-up when its begins production in 2020, at the same time as the recently announced e-tron GT.
The Q4 e-tron will be kitted out with two electric motors producing a total of 302bhp, which will allow it to accelerate to 60mph in 6.1 seconds and go on to an electronically limited top speed of 111mph.
The majority of the time, the Q4 e-tron's drive will come from the rear electric motor to improve efficiency and reduce the strain on its battery reserves.
The rear motor alone has an output of 201bhp and 310Nm of torque, while the front has 101bhp of power and 150Nm.
Audi has also confirmed that the battery is capable of charging with a maximum of 125kW, meaning it can reach 80% in around 30 minutes.
Although there are some design features hinting that this creation is not quite production ready, such as the stylised lights and alloy wheels, the overall fit and finish of the car gives a clear indication of what buyers will get next year.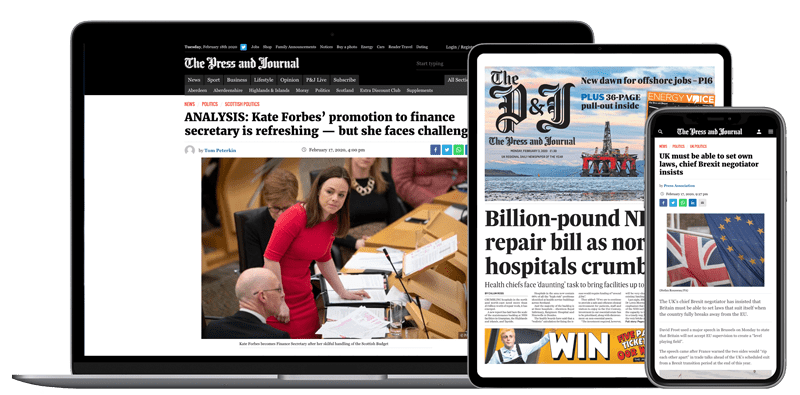 Help support quality local journalism … become a digital subscriber to The Press and Journal
For as little as £5.99 a month you can access all of our content, including Premium articles.
Subscribe