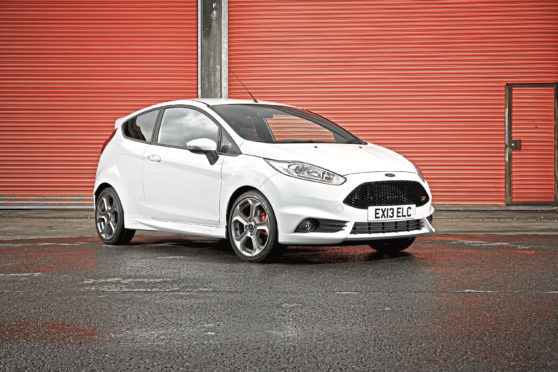 Britain loves a hot hatch.
Ever since the original Volkswagen Golf GTI landed on these shores in the 70s, a nation of petrolheads fell in love with the notion of a car that could offer bags of performance while also being able to ferry the kids to school.
Since then, every manufacturer under the sun seems to have had a crack at the much-loved formula – with some pulling it off better than others.
The result is a market flooded with practical, but seriously punchy, machinery.
1. FORD FIESTA ST
We're starting this list with the Ford Fiesta ST because, quite frankly, it's already legendary.
There are myriad ways to tinker with the basic hot hatchback recipe, but Ford just got it so "right" with the Mk7 Fiesta ST.
The car's best feature was its honesty.
There was nothing fancy about its non-adjustable suspension or relatively basic 1.6-litre turbo-charged four-cylinder engine.
It built on the handsome regular Fiesta with a subtle bodykit and some excellent alloy wheels, while all you got inside to mark it as an ST were a few badges and some truly brilliant Recaro seats.
It's in the drive where this thing marked itself out, as the Fiesta ST is about as much fun as you can possibly have on four wheels.
£10k should buy you a well-looked after example, possibly from a dealer's own approved used stock.
2. MINI JOHN COOPER WORKS
Marketing bumf is usually just wishful thinking, but in Mini's case, "go-kart handling" really is the name of the game.
All Minis corner like hot hatchbacks, but opting for one with the famous John Cooper Works badge on the rear means you get the power under the bonnet to really exploit the car's playful chassis.
For our £10k budget, you'll be looking at late examples of the second-generation "new" Mini, in good condition with full service history.
Shop carefully – after all, 211bhp hot hatchbacks don't attract the same careful owners as, say, a Honda Jazz, so make sure all maintenance has been done and budget some cash for consumables, such as tyres, shock absorbers or a new clutch.
If you choose wisely, you'll end up with an adorable premium hatchback that also goes like the clappers.
3. VW GOLF GTI
It's impossible to create a list like this without mentioning the OG, the daddy, the one that started it all – the Volkswagen Golf GTI.
An icon of more than four decades, the GTI wasn't the first hot hatch, but it was the one which popularised the idea that a car could be fun, practical, cheap to run and no harder to own than a regular runabout.
Our budget sees a huge choice of Mk5 and Mk6 models – which were the perfect antidote to the catastrophic Mk4. Though the DSG automatic was available, they're very fragile at this age, so we'd opt for the weighty six-speed manual instead.
With up to 227bhp on offer and the same neutral and massively capable chassis that's categorised the GTI since launch, these really are great cars and worth the investment.
4. ABARTH 500 ESSESSE
So it may have the looks of a regular Fiat 500, but the Abarth 500 is a totally different beast altogether.
The playful little thing will happily carve up any tight road you throw at it and keep up with cars that may well look more the part in the process. Matching its performance is a real "look at me, I'm really a Ferrari" exhaust note, too. While £10k means you can cast your Abarth net far and wide, we're highlighting the desirable and rare 500 Essesse models from early in the production run — which gets more power, and improved chassis components from factory.
5. VAUXHALL CORSA VXR
Vauxhall's hot hatchbacks have often played second fiddle to Ford in the popularity stakes, and the Corsa VXR is no exception.
It didn't sell anything like as many units as the Fiesta ST of the time –but that doesn't mean it deserves to be discounted, as it's still a remarkable little thing.
The Corsa VXR offers more power than the Fiesta of its time, but can be had for a far cheaper price.
Both cars handle brilliantly and are usable every day, while the Corsa's interior is actually a little more user-friendly and well-built than the Fiesta.
Ultimate fun factor and street cred aren't quite up there, but the little Vauxhall is still worth a look.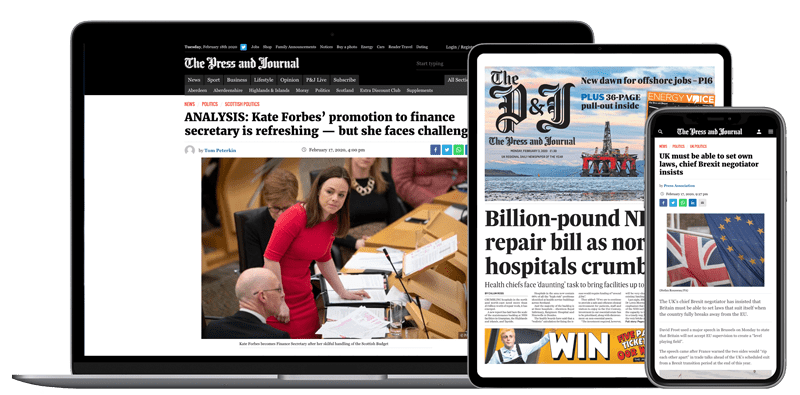 Help support quality local journalism … become a digital subscriber to The Press and Journal
For as little as £5.99 a month you can access all of our content, including Premium articles.
Subscribe