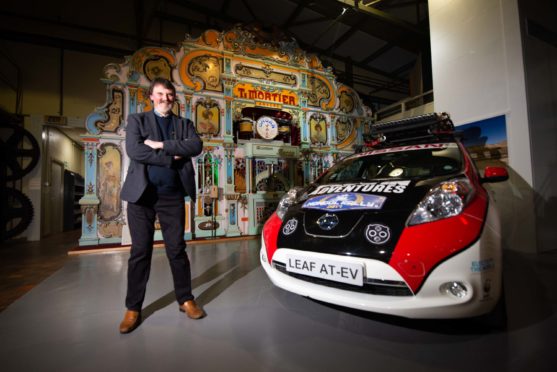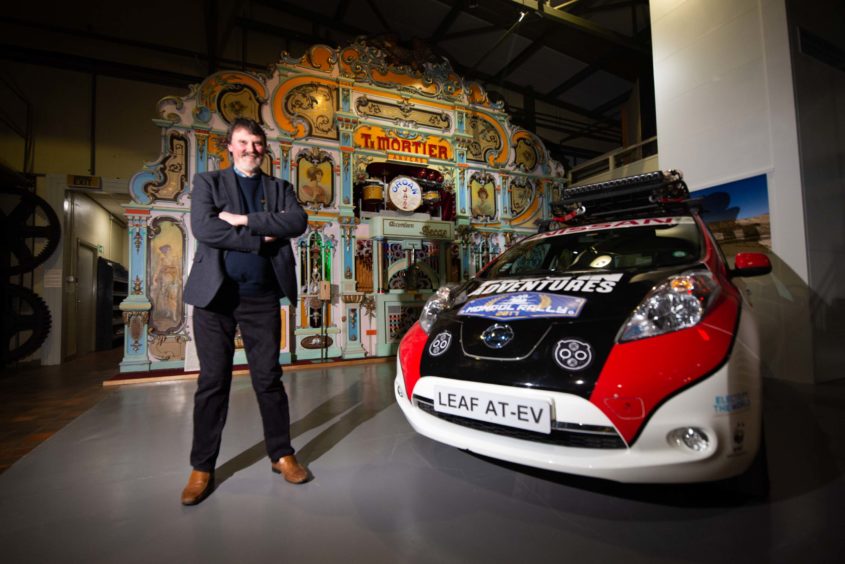 For being the curator of a museum dedicated to transport, Mike Ward is unusually cheerful about what he calls "the end of the motoring era".
Standing in the Grampian Transport Museum in Alford, he is surrounded by tradition – classic cars of all shapes and sizes, glossy motorbikes, historic trams, coaches and even a selection of rare wartime aero piston engines.
But among the nostalgic machines, Mike is looking to the future.
"You can call it a mobility revolution if you like," he said. "But really, it's more of a mobility disruption than anything else.
"Electric cars are becoming increasingly familiar and adopted, and not far behind is the self-driving car.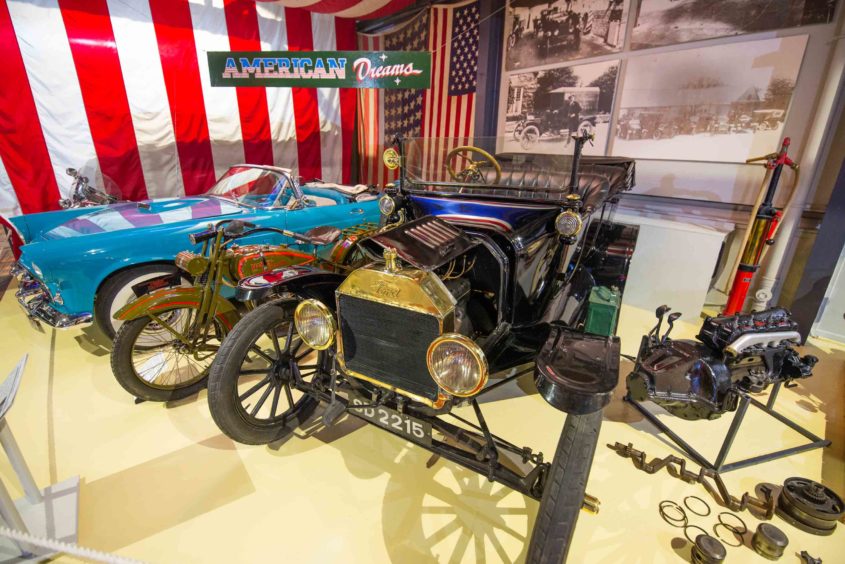 "We are entering the most interesting period of social change most of us will ever witness in our lifetime.
"No longer will we be motorists in a traditional sense, but rather passengers, or just simply travellers.
"Will it be the end of the motoring era? Certainly as we know it."
Mike has been the curator of the museum for the last 36 years, ever since it opened in 1983.
But when the doors swung open on Saturday for the museum's summer season, its latest exhibition is like nothing Mike and the rest of the team have ever put together before.
"The 'Probing The Future' exhibition is a real departure from tradition," Mike said.
"Museums are supposed to look at the past and show visitors the value in looking at what came before.
"Looking to the future is rather different, but the most fascinating thing is that no one is really thinking about what is just round the corner.
"Autonomous vehicles are going to turn the world of personal transportation upside down.
"It's already happening – look at companies like Uber. All you need to do is call a car from an app on your phone – the firm have minimal overheads and don't actually own any of the vehicles.
"It was revealed recently that Uber is now worth more than Ford, General Motors and Fiat Crysler combined, and it's ploughing millions into self-driving technology.
"They hope to have their first fully running autonomous taxi running in London by May."
Sceptics dismiss self-driving technology with concerns over safety and legitimacy.
But artificially intelligent machines respond 1,000 times faster than humans, and testing suggests that the vast majority of road traffic accidents would be eliminated if the unpredictable element – ie the human – were removed.
With official contributions from specialists at both BMW and BP, the Grampian Transport Museum's new display explores the future possibilities of driverless motoring.
There are even specialist cameras, lasers and radar machines on show that sense visitors as they approach, mirroring the basic design of an autonomous car and offering an insight as to how they work.
As well as the logistical challenges, Mike is keen to address the social acceptance of these new machines.
"At one point, we thought we could just ignore it – pretend like this technology hadn't been invented," he said.
"Then we thought that maybe our hearts would win, that we would prefer driving our own cars or ordering a traditional black cab with a friendly driver.
"But we cannot ignore the potential of these 'intelligent' machines any longer. In my view, it's comparable to when we stopped using horses for transport.
"We had used them for 2,000 years and suddenly they were all gone – railways and motor cars saw to that.
"We are witnessing something similar today, and what's interesting is the way we tend to be suspicious of what we are not familiar with.
"No one anticipated how revolutionary the combustion engine would be, and when it comes to autonomous vehicles we are repeating the past by not anticipating their impact.
"Here at the museum we are guilty of it, too. In 2010, we put on a display called 'Cars For the Future' after we began to get more knowledgeable about the environmental issues related to the use of petrol and diesel.
"We looked at cars powered by solar power, steam, electricity and various other 'futuristic' upgrades, but not once in that entire exhibition did the word 'autonomous' crop up. Not once.
"Now here we are nine years later and we have reached the point when they are actually on the road – that's how fast technology is progressing."
When pressed, Mike is a little more reserved about when he himself may have the confidence to trust a fully autonomous car.
"Experts think that by 2025 most of us will have had a ride in a self-driving car," he said. "I don't think owning one will happen in my lifetime, but at the rate things are going, you never know," he chuckled.
The Grampian Transport Museum in Alford is officially open for its summer season. For further details, please visit www.gtm.org.uk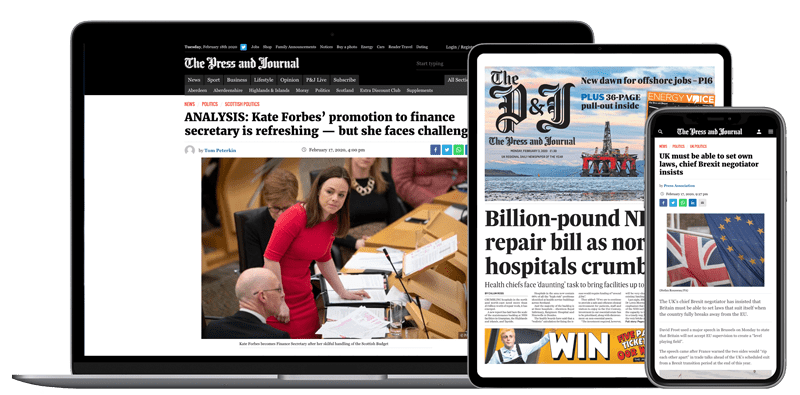 Help support quality local journalism … become a digital subscriber to The Press and Journal
For as little as £5.99 a month you can access all of our content, including Premium articles.
Subscribe