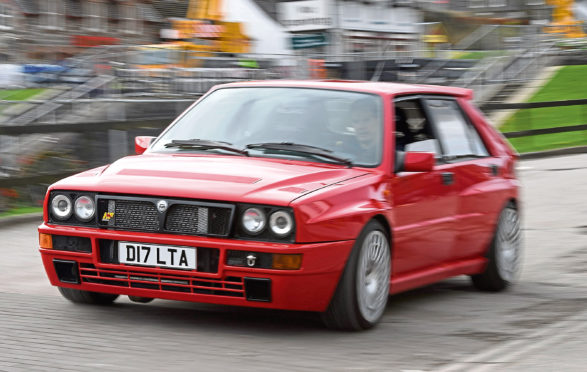 Back in the glory days, there was one name above all others which dominated the world of motor sport: Lancia.
The eyes of the world were glued to rallying fixtures as the Italian maker eclipsed all others, ruling the roads of the World Rally Championships for more than two decades.
As a young man, Peter Walker, from Fort Augustus, was enthralled.
Despite being hundreds of miles from the action, his interest was piqued by the raw and somewhat wild Lancia marque, and he threw himself into the local rallying scene with a thirst to get closer to the action.
"I loved rallying and everything about it," said the now 53-year-old.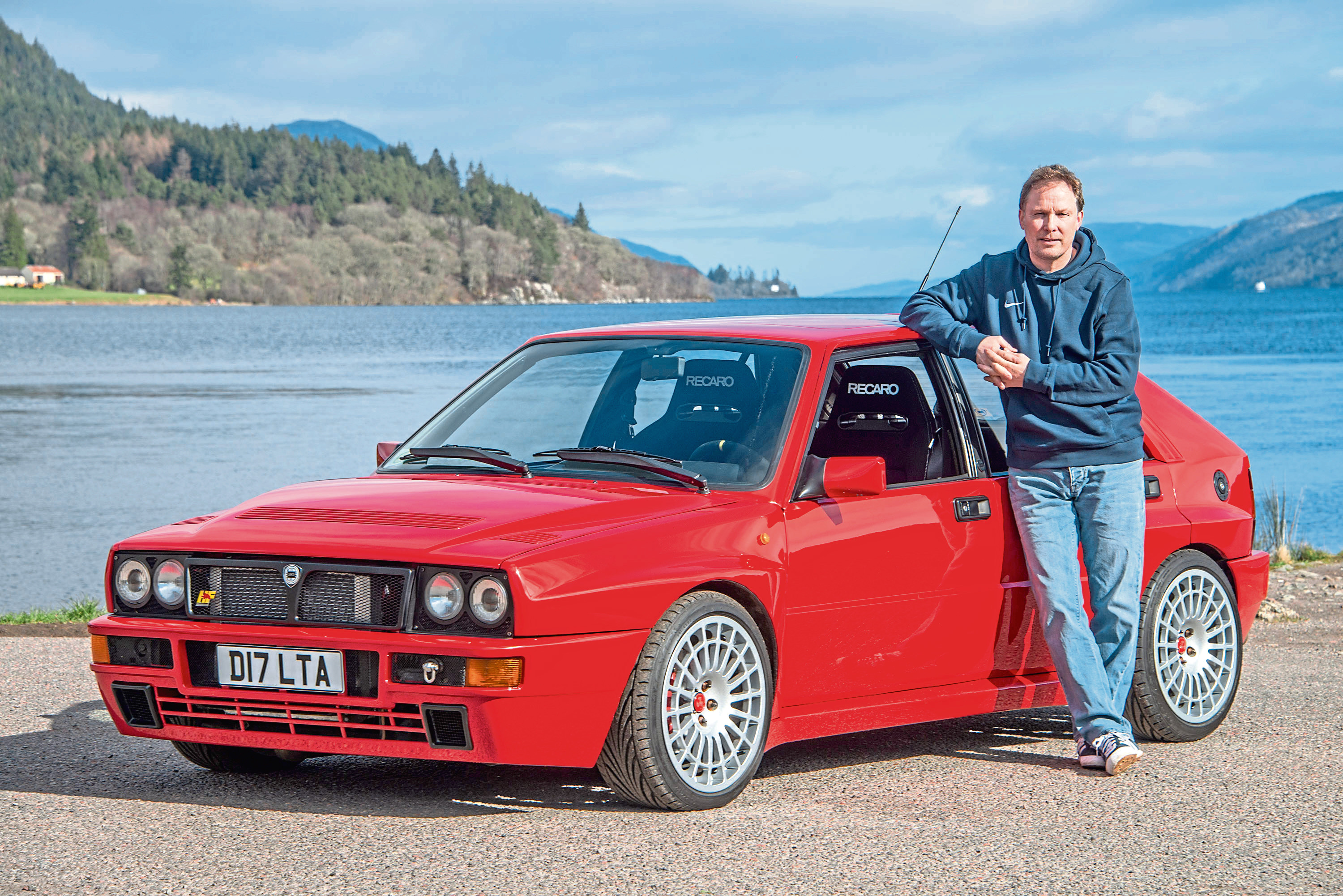 "My dad was the same and used to take me along to local events when I was a kid and let me sit on his shoulders so I could see all the action.
"There were lots of amateur rallying stages around our house in Invergarry.
"My brother was into it too and as we grew older we used to video the rallies and sell the tapes to competitors.
"It was never about money or business, it was just a hobby which paid for itself and allowed us fantastic access to the events.
"In the 1980s, my brother actually got a rally car himself and started competing.
"I navigated for him a few times and we used to go up to a nearby forest and whirl it about in the evenings."
Although he was fully immersed in the world of rallying, when the time came for Peter to buy his own car, he faced a tough choice.
"I was young and on a limited budget," he said.
"I had to decide between a rally car or a road car and in the end my practical side won out."
As work and life got in the way, Peter became less heavily involved in the rallying scene, and as the years passed by, he watched as the proud name of Lancia went from rally legend with international prestige to a disgraced husk.
Following the brand's takeover by Fiat in 1969, stories began to emerge from distraught owners of engines dropping out at traffic lights, holes appearing in the floors and an ironically consistent unreliability.
Lancia's reputation was destroyed and the brand all but disappeared from the UK market.
But Peter hasn't been deterred.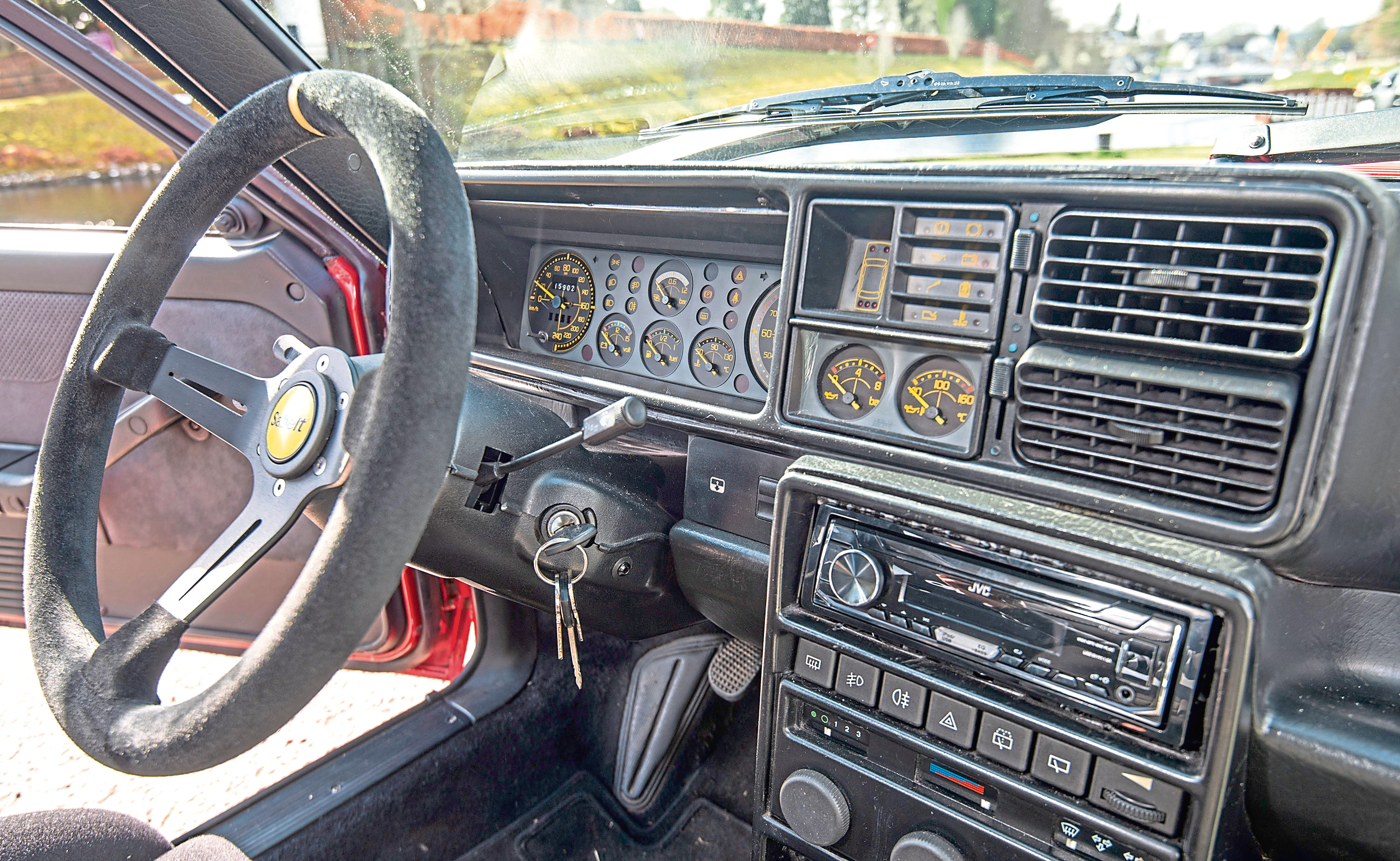 The current apple of his eye is a 1992 Lancia Delta Evo 1 which he has owned for two years.
"Funnily enough, I actually owned one identical to it for 11 years previously," he said.
"As soon as I sold it, I regretted it, and immediately started hunting for a replacement.
"It took ages to find what I was looking for as they are really quite rare these days.
"But this one is exactly the same as the one I sold, the same colour and everything.
"It has to be red – just like a Ferrari, they have to be red!"
The original incarnation of the Lancia Delta was first shown at the Frankfurt Motor Show in 1979.
It soon dominated rallying stages across the world and each year got quicker and more advanced.
The 1980s saw a change in rally regulations, however, and meant that brands wishing to enter a car in the top championships were required to build a certain number of standard road models.
"Basically, they were exactly the same cars but without the roll cage," said Peter, "and that's what I have."
Despite being a lover of the brand, even Peter is not immune to his Lancia's erratic foibles.
"It's a frustrating thing," he said.
"It squeaks and creaks and something always seems to break every time I'm out in it. I wouldn't put up with it in any other car, but in a Lancia it's all part of the charm.
"The cars just have so much character; it's hard to put into words why I love them."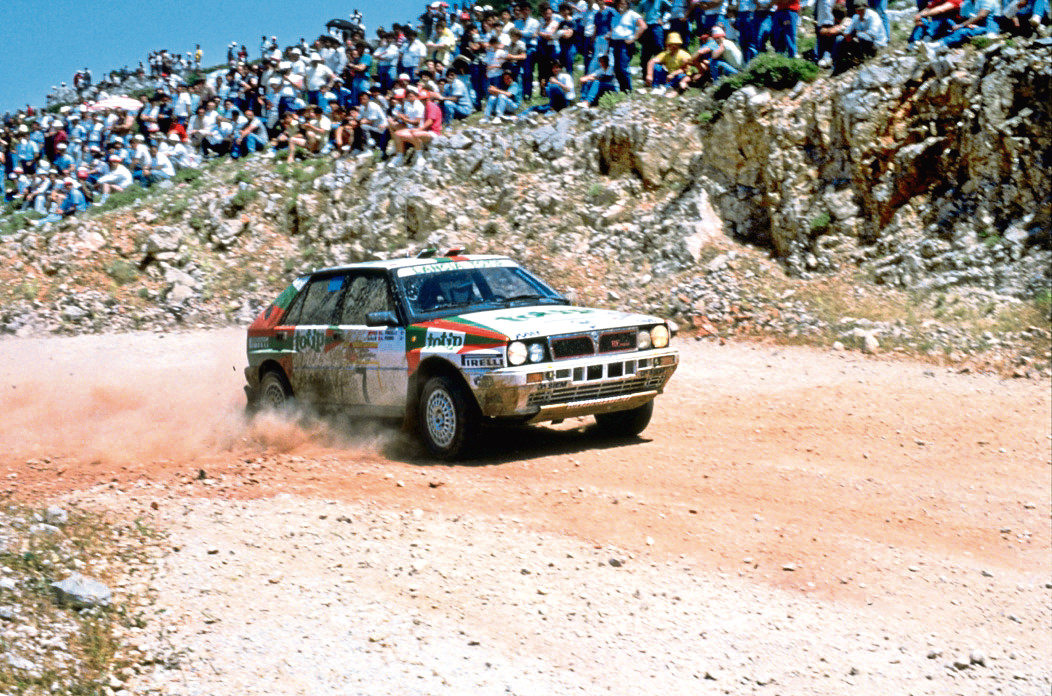 The car's dependable unreliability has meant Peter has become pretty handy under the bonnet, despite having no official training.
"I actually learned most of what I know about mechanics from the internet," he said.
"It's usually just niggly electrical things which go wrong, but I've got to know its character pretty well now and can usually tell what's wrong.
"When everything is working, it's perfect."
Although an iconic name some three decades ago, Lancia has faded from modern roads.
In fact, in all the time he has owned his two Delta models, Peter has never met another one while out and about.
That's not to say the name has been forgotten, however.
"People who know about rallying recognise the car instantly," Peter said.
"They always like to have a chat with me about the good old rallying days and enjoy seeing the car in full working order.
"Even people who don't know about the rallying side of things recognise it as a modern classic.
"I can't get moved in petrol stations without other drivers coming for a look," he said.
It seems that Lancia's glory days may be over, but they are anything but forgotten.