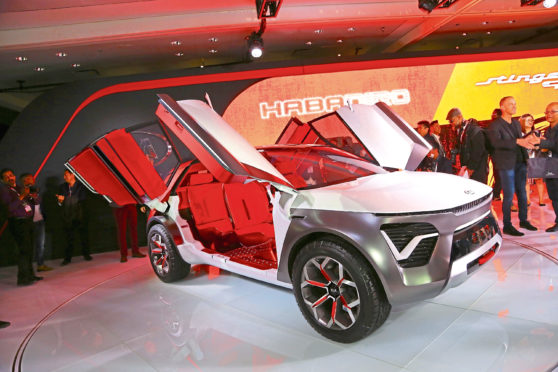 Ever wished your city car was just as capable taking on a treacherous off-road course as it is taking you to and from the shops?
Kia may just have the answer.
This is the HabaNiro, which the South Korean firm titles "The Everything Car".
It's a fully electric crossover kitted out with an all-wheel drive system, level five autonomy and even butterfly wing doors for a bit of Lamborghini-style flair.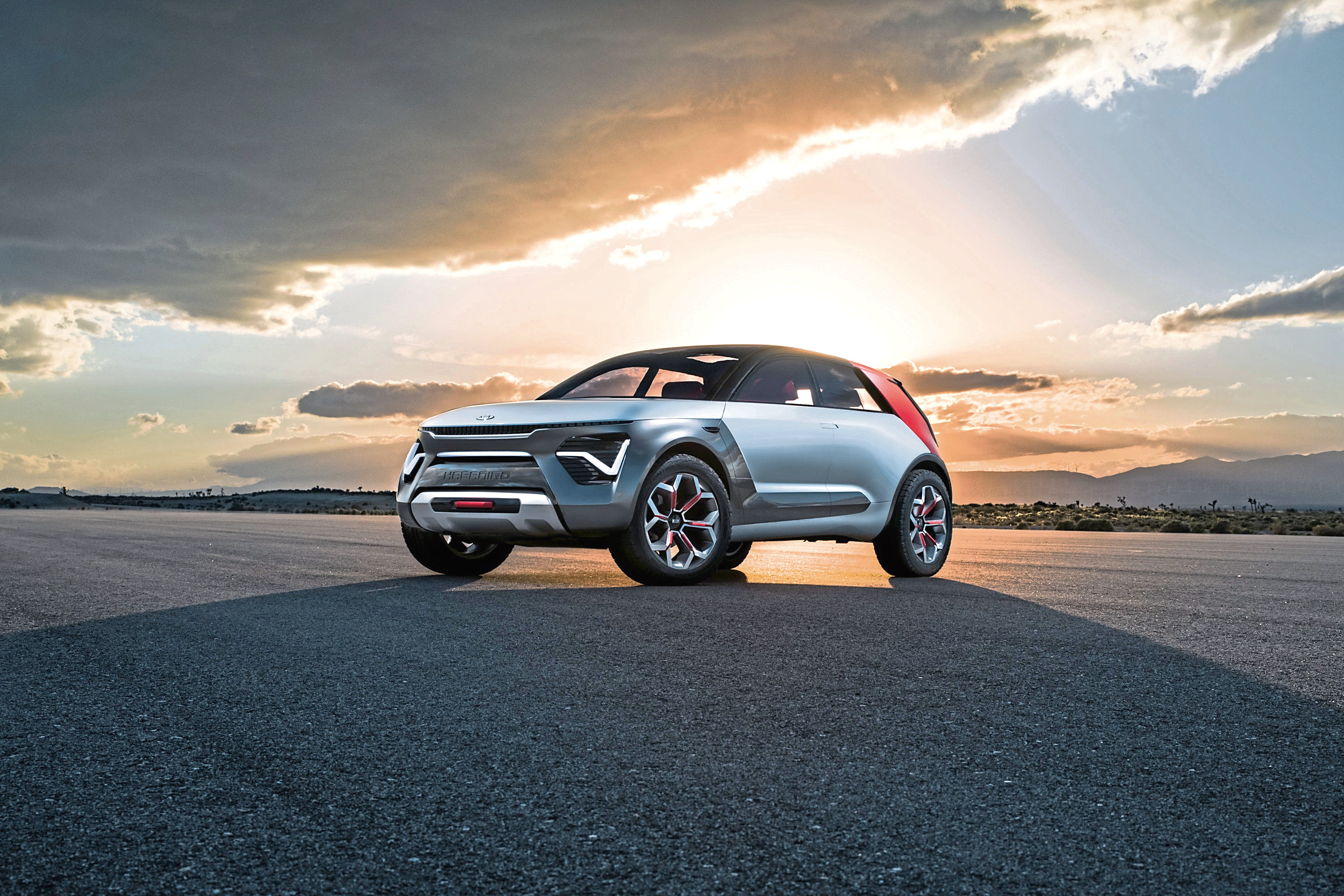 Don't get too excited, however – this is just a concept vehicle and there are no plans for production anytime soon. Still, it's an interesting insight into the engineering brains at Kia.
When it comes to its design, it's actually reasonable to think this could see life as a more conventional production crossover.
It's a compact, boxy shape with – unusually for a concept – no real outlandish design features compared with what's on the market today. Until of course the doors open upwards, that is.
Inside, a full "lava red" interior is present and is pretty simplistic in its design – completely doing away with traditional buttons and switches.
Once turned on though, an array of head-up displays adorn the windscreen – all controllable via a large touchpad display up front.
Perhaps most interesting is the level of technology in the car.
Level five autonomy systems are present and can be engaged via the steering wheel, allowing the car to completely drive itself while the head-up display can be turned into a giant entertainment screen for occupants.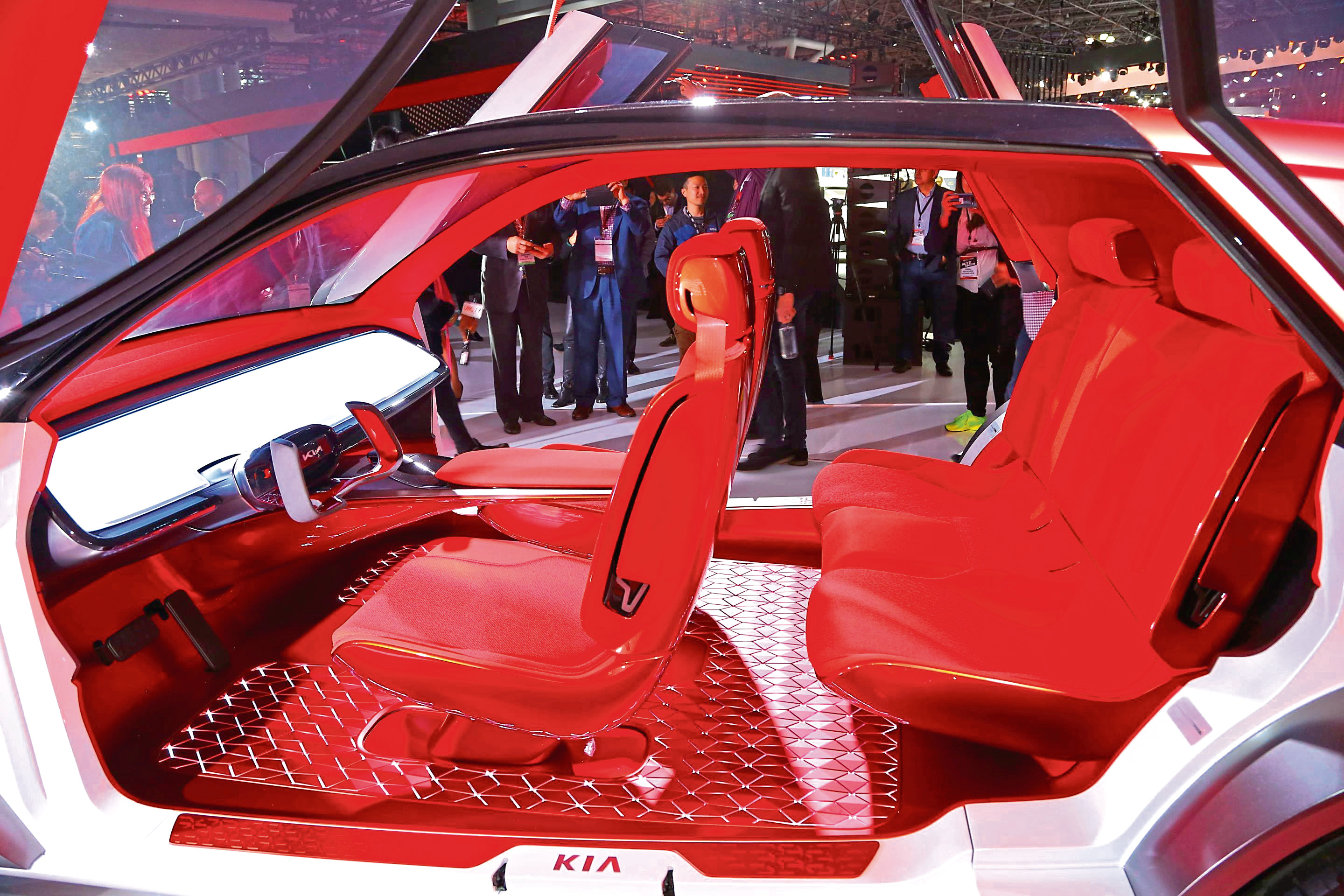 There's also Kia's "R.E.A.D." concept feature that tracks a driver's movements and other signals to alter cabin conditions to suit their mood, and even bring up rear view displays on the windscreen when eye movement is detected.
Tom Kearns, vice-president of design for Kia Design Centre America, said: "We wanted this concept to be comfortable navigating city streets, carving turns on a coastal road and off-roading with confidence to remote wilderness adventures.
"We imagined a car for everyone and nearly everything. Then, when we saw the finished product, we were blown away by the imagination of the HabaNiro's creators and its laboratory of technology and we want it in our driveways. Today."