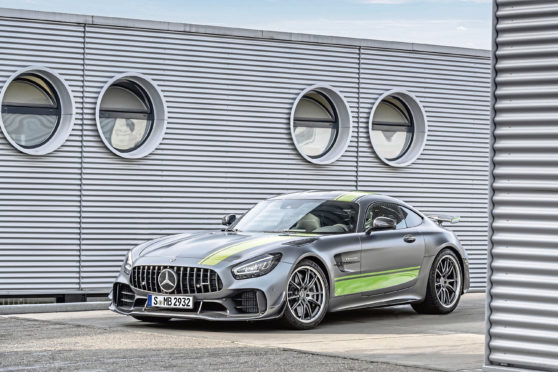 All future Mercedes-AMG models are likely to be all-wheel drive as standard as demand for rear-driven performance cars dies out.
That's according to AMG boss Tobias Moers, who has also confirmed that the move would affect the AMG GT supercar, and that to extract more performance the firm will use petrol-electric hybrid drivetrains.
Moers said: "Most customers want four-wheel drive.
"Back in the days when we had an AMG E-Class as rear-wheel drive and with four-wheel drive as an option, over 90% chose four-wheel drive.
"In the new E63 with drift mode, you have a real rear-wheel-drive car but with four-wheel drive also."
Moers said that when customers ask him about the GT, "they ask me about all-wheel drive".
He added: "This is the downside of the AMG in terms of usability. People in Munich, for example, always, always ask for four-wheel drive – I think it's for safety and stability."