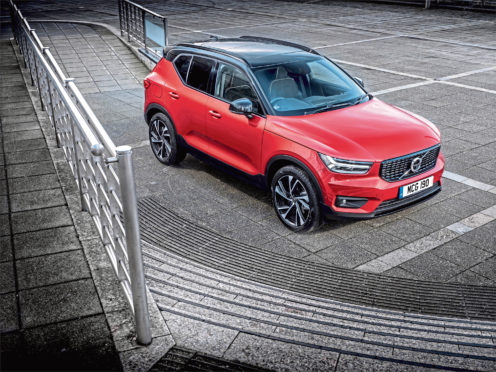 The Volvo XC40 has been crowned the people's choice car by winning the Honest John Car of the Year title.
That takes the new Volvo's growing haul of honours to a grand total of 15 major trophies since it was launched in February 2018.
The Honest John awards are merely the most recent, where the compact SUV carried off both the Premium Crossover and Car of the Year titles.
The XC40's popularity is also demonstrated in its impressive sales, with the model firmly established as the top performer in Volvo's unprecedented UK growth during the first quarter of this year.
Since its launch, it has already amassed more than 12,000 sales in the UK, an achievement reflected around the globe where the total has surpassed 115,000 units.
This runaway success is rooted in the XC40's winning combination of cool contemporary design inside and out, cutting-edge technologies for on-board entertainment and a practical, comfortable interior.
The line-up includes a wide range of equipment grades and efficient, responsive petrol and diesel powertrains, with the choice of manual or automatic transmissions and front or all-wheel-drive layouts.
Honest John said that, as the Premium Crossover of the Year, the XC40 "had made this category its own in 2019," adding: "No other model has come close to matching the XC40's popularity, and it is easy to see why our readers hold it in such high regard.
"We were mightily impressed with the XC40 when it was first launched, but even we couldn't predict just how popular it would be.
"Well built, stylish and refreshingly different from the usual crossovers, the XC40 is a car we have found ourselves repeatedly recommending to readers."