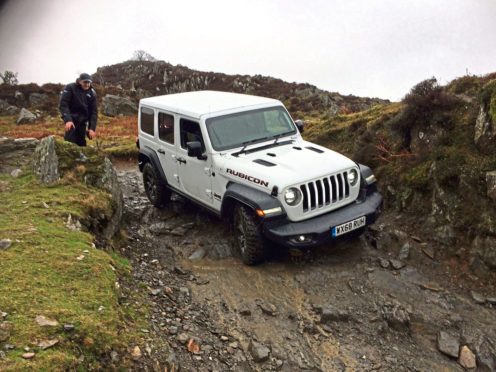 It's always sad to see an old friend go and, in automotive terms, we're all going to take a while to get over the demise of the hardy old Land Rover Defender.
True, it may no longer be in production but there are still hundreds of thousands chugging away around the world and anyone lucky to have one is happy in the knowledge that as each day goes by, it grows a little bit more in value as a collector's piece.
The classically-shaped iconic vehicle fell victim to modern emissions and safety regulations. Although a replacement will be with us in the foreseeable future, it's likely to be too soft, in appearance at least, for many traditionalists.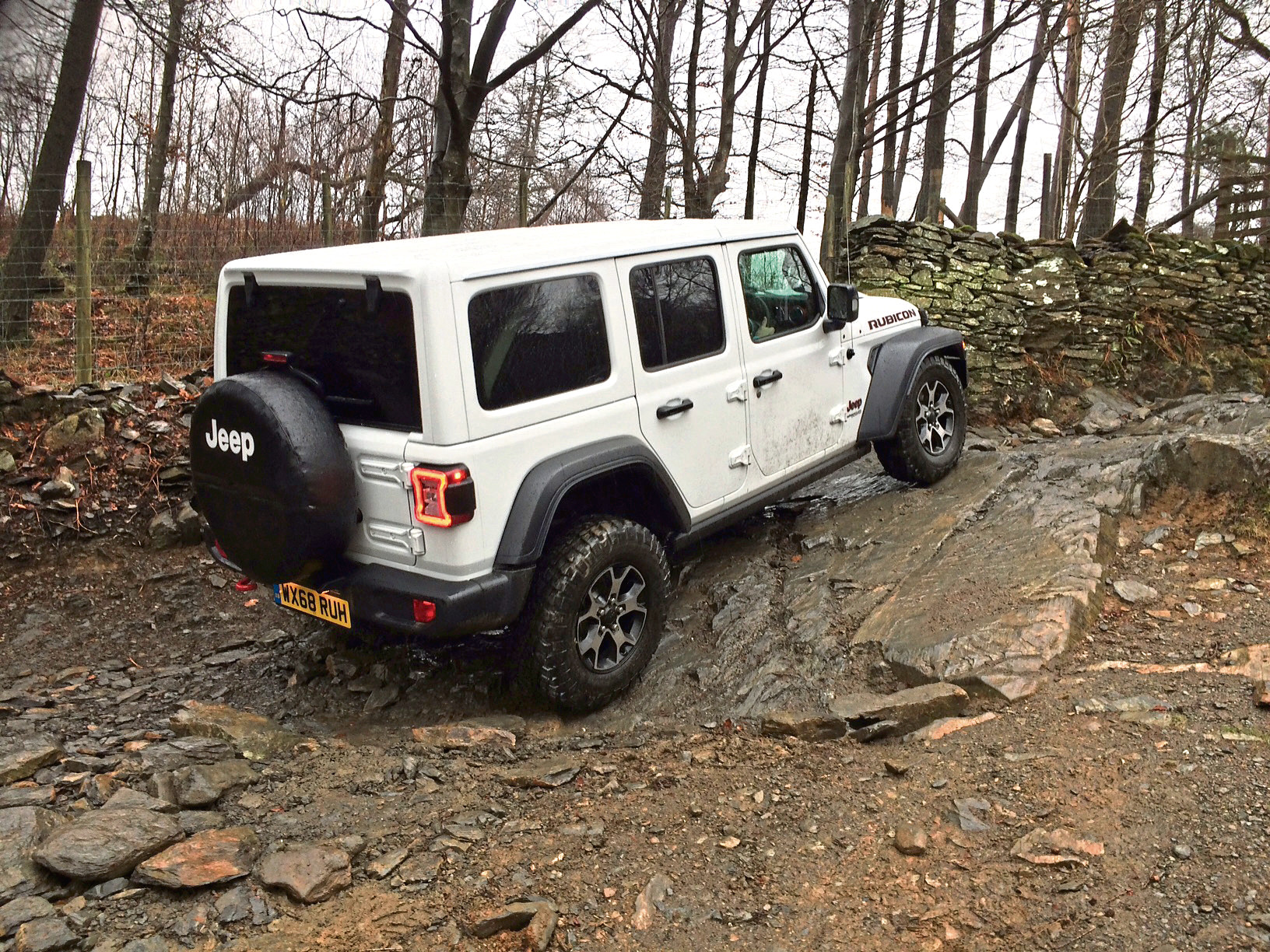 But I can offer some hope to those who miss its rugged, utilitarian appearance and remarkable offroad ability. However, the therapy will not appeal to all and may require a deep intake of breath and some swallowing of pride.
That's because the answer lies with what has historically been the Defender's long-term rival, the brash Jeep from across the big pond with its stereotypically loud attitude and major shortcomings on the humility front.
Jeep have always been only too happy to boast that they were the first to come up with an all-terrain vehicle – the military-commissioned Willys Jeep – a full eight years before Spencer Wilks, the managing director of the Rover Car Company, used the island of Islay as a testing ground for his creation.
He owned the Laggan Estate on the island and while driving his heavily modified Rover 12 across the rugged landscape, the estate's gamekeeper Ian Fraser casually remarked it must be a "Land Rover", and so the name was born.
The Willys, with its characteristic fold-down windshield, rectangular body, short wheelbase and four-wheel drive with a two-speed transfer gearbox, gave great service during the war.
On this side of the Atlantic, the original basic Land Rover evolved to become one of the icons of motoring and spawn what we now see as the luxury Range Rover, Discovery, Evoque and a stream of other variations.
Jeep, on the other hand, while also producing softer offroaders like the Cherokee, Compass and Renegade, is fighting back with a new rough-tough Wrangler which is the epitome of gritty transport for the great outdoors.
They've got a new lease of life and claim that they are the fastest-growing brand in Europe, admittedly from a low starting point of just 25,000 vehicles in 2010 to almost 200,000 last year.
The fourth generation of the Wrangler has arrived with a bang and will go some way towards helping them hit their target of around 8,500 sales in the UK this year. It's got a job to do. In the last three months of 2018 they sold fewer than 300, but that was 200 more than the same period the year before.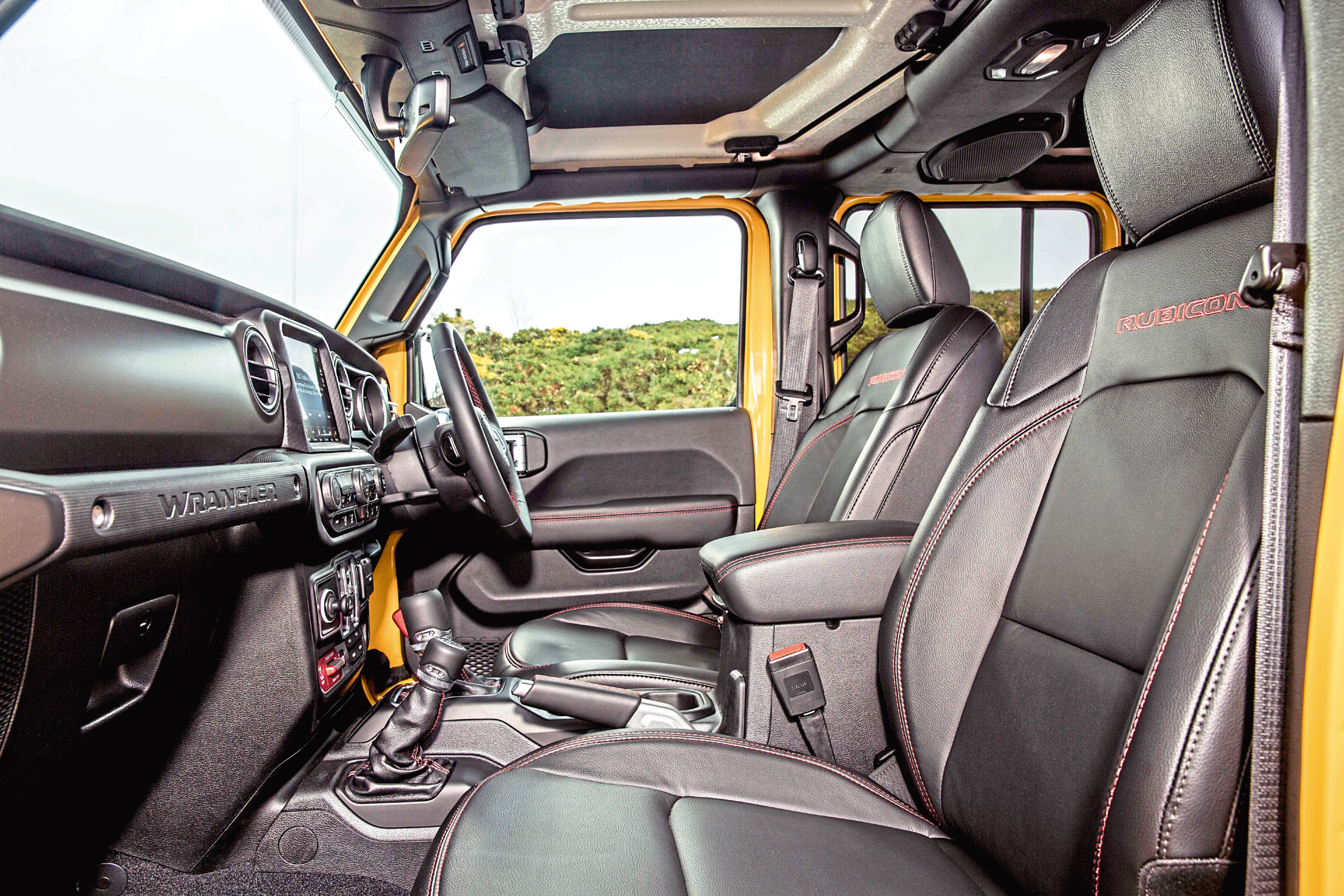 The latest version is undoubtedly the most capable ever built and is aimed at customers new to Jeep, and who might otherwise have gone for a Defender if it was available.
It retains the seven-slot grille – so distinctive that it doesn't even need the Jeep name on the bonnet – and the same general profile with removable roof and doors and fold-down windscreen, but that's where the similarity ends.
It has been transformed from utilitarian workhorse to sophisticated country cruiser, crammed with the latest technology. That's especially true in the top-of-the-range, hardcore-offroad Rubicon version which has everything you could possibly need to get you where you want to be, whatever the conditions or the weather.
There's a substantial eight-speed auto transmission with sturdy transfer box for high- and low-ratio four-wheel-drive, front and rear differential locks, electronically disconnectable anti-roll bar and heavy duty electrics to power extra lights and a winch.
The styling has been tweaked to keep the recognisable looks.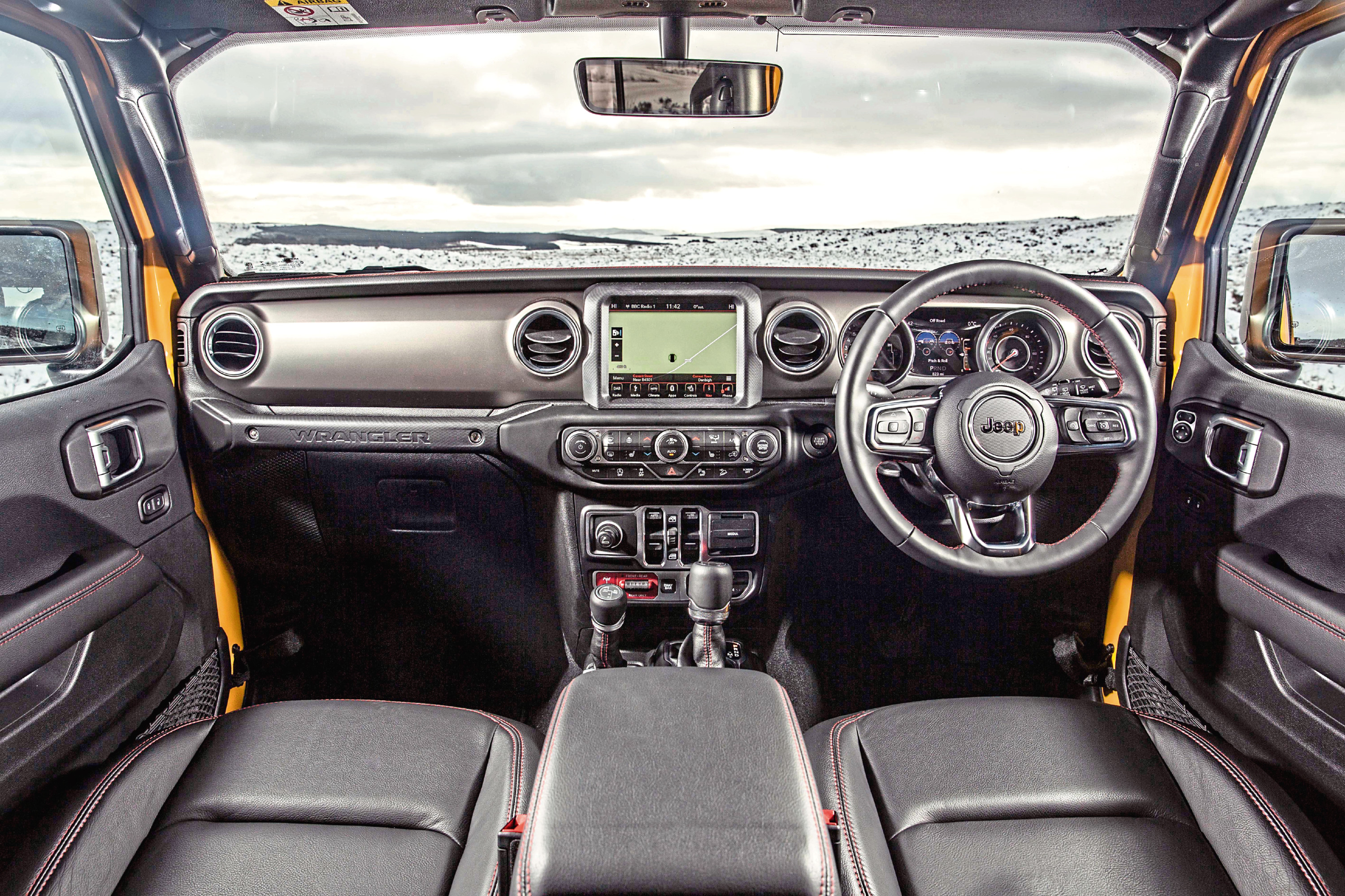 There are all-new powerful petrol and diesel engines, LED lights and, in the cockpit, large touchscreens and smart switches along with all the latest safety features including blind-spot monitoring, rear cross path detection, reverse camera, electronic stability control and four standard air bags.
This beast doesn't just look the business, it is a magnificent performer.
I spent a very enjoyable day in the depths of the English Lake District at the wheel of a full-size Rubicon version in wild weather that would put Scotland to shame. It climbed over miles of impossibly demanding solid rocks, admittedly while wearing substantial 32-inch chunky tyres, pushed aside tough undergrowth and laughed in the face of deep water and claggy mud…and after all of that, brushed itself off and took to the road like a civilised country gent.
It was very impressive and comes close to the most capable offroader I've ever handled.
There's just one drawback to this superb machine: this ability costs. In the case of the Wrangler, you're going to have to hand over near enough £50,000. It'll be interesting to see how many outdoor enthusiasts are prepared to make that kind of investment to know that the countryside holds no barriers.
THE FACTS
Model: Jeep Wrangler Rubicon four-door 2.2 Multijet
Price: £48,365 (£48,965 as tested)
Engine: 2,143cc four-cylinder inline turbo diesel
Performance: 0-62mph in 10.3 seconds, top speed 99mph
Economy: 36mpg combined
CO2 emissions: 206g/km