AML 1 is one of the most famous car registration numbers in the world, and today, before you, it's on a DB 11 Aston Martin Racing (AMR).
That means the engine power is up to 630bhp, and top speed 208mph. A bit of a beast you are thinking?
Not so. Sure, the engine starts with a variety of theatrical noises adjusted by a switch on the steering wheel: noisy, super noisy and clown, but once moving, it's serene, refined and easy to handle.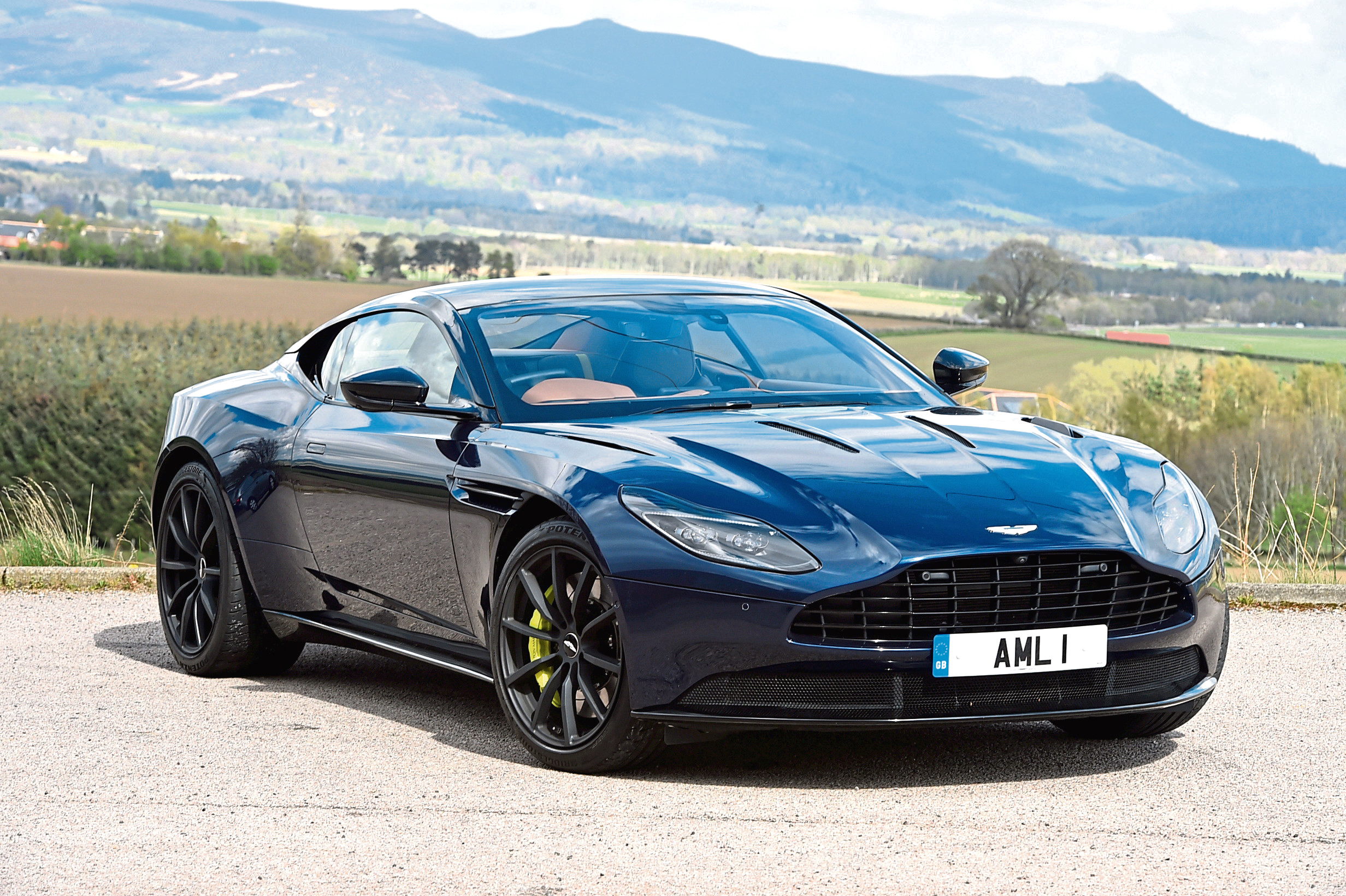 And so it should be. The design brief for the DB 11 was to create a car that could be used every day. That means you should be able to jump into it and use it as you'd use any consumer durable in your life, without any supercar tantrums. A car that is easy to drive, rather than a highly-strung thoroughbred that fights you. Like living with Fiona Bruce rather than Madonna.
Currently this car, with AML 1 on it, is Andy Palmer's (CEO of Aston Martin) car. As he is a man who reportedly travels economy in planes, I thought in tribute to that approach I'd see if his car can work as a daily driver rather than just a cosseted piece of art.
It's a dimensionally big car on the road. Being a large car means plenty of lounging space on the inside, more than enough space for your orangutan tester. But it's no people carrier; behind me there's only space for a Mothercare catalogue never mind a tiny child.
Then the tip test; I had some rubbish to go to the dump at the weekend. Again, the DB 11 failed. Although my trip did amuse operatives at the tip when I rolled up with a freezer bag of garden waste.
Shopping? Yes, I was comfortable going to the supermarket in the DB 11, and the weekly shopping can be done in the DB 11. That is if your weekly shopping is yoghurt, soap and pancakes.
Out of curiosity I checked the satnav to see where the previous user of AML 1 went. Trump Turnberry.
For our real-world test, well, we went to a pub we like in Oldmeldrum. I thought I had parked discreetly at the end of the car park, but we didn't blend in. Everyone knew we came in AML 1, as I must have hit the clown noise setting when parking.
The DB 11 AMR is not for everyone, nor should it be.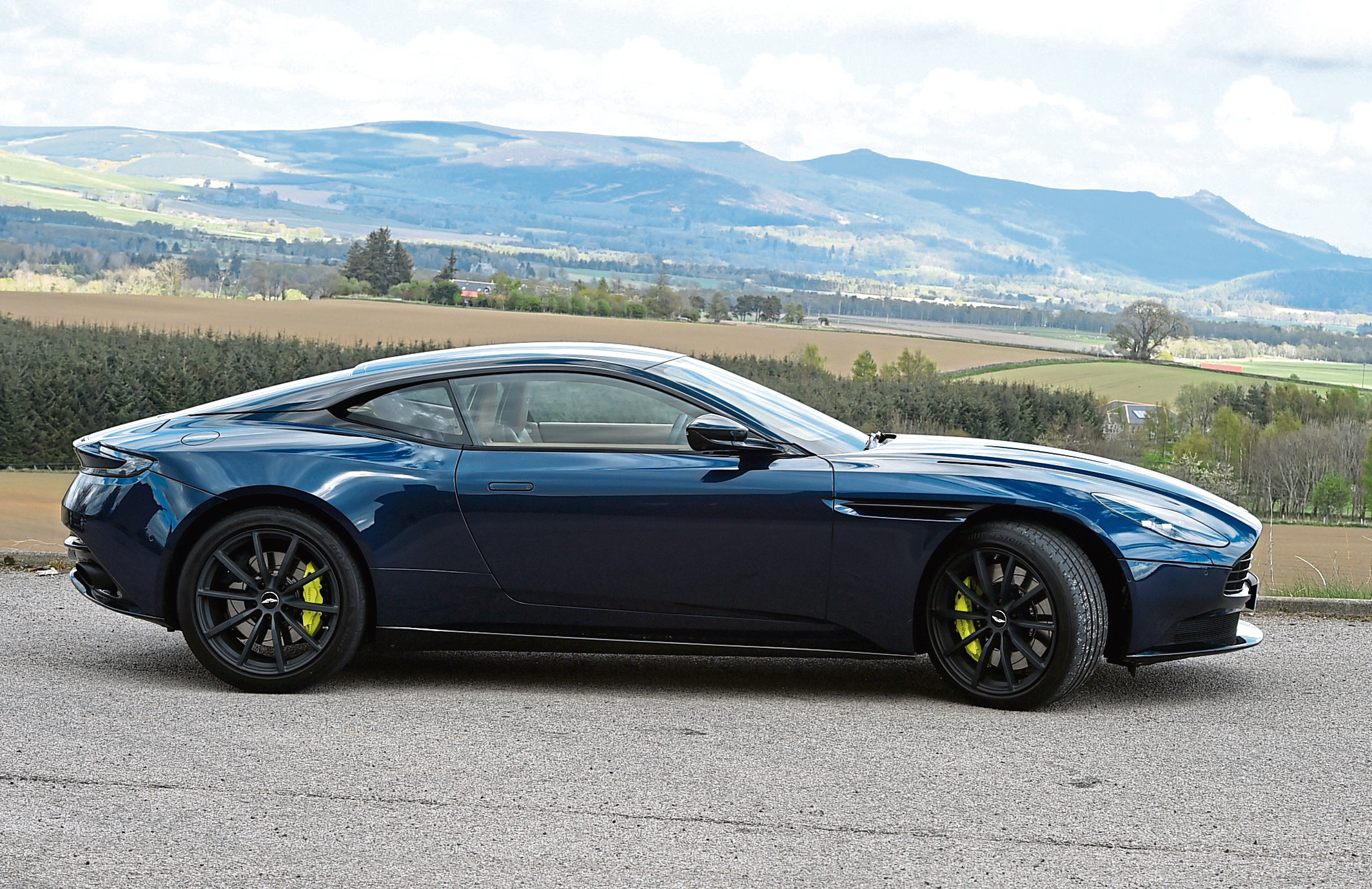 Driving it does not make you as attractive to women as Daniel Craig. Driving it does, however, make other road users hate you; they'll carve you up, pull out in front of you, tailgate you and try to race you.
Worse still for me, my favourite Bond girl, whom I live with, would rather go on the bus than in an Aston. Honestly, she would. On the way to the pub she even lowered the seat to "hiding" mode.
But here's the point, it's not about impressing or distressing others. Driving it makes you feel good.
OK, as a daily drive it has a few downsides. But over the week I realised that it can work as your daily companion.
It rides over speed bumps as well as any car. The engineers worked hard to get near perfect 50:50 weight distribution, which means, yes, it's smooth, but can also hunker down and take corners as though it has super glue on the tyres.
Inside, while other drivers are fighting their supercars, well, you simply move the perfect Alcantara sports steering wheel and listen to Classic FM.
Driving back to Aberdeen from Edinburgh on a warm evening, the traffic disappeared in front of me and I was on my own with a clear road ahead.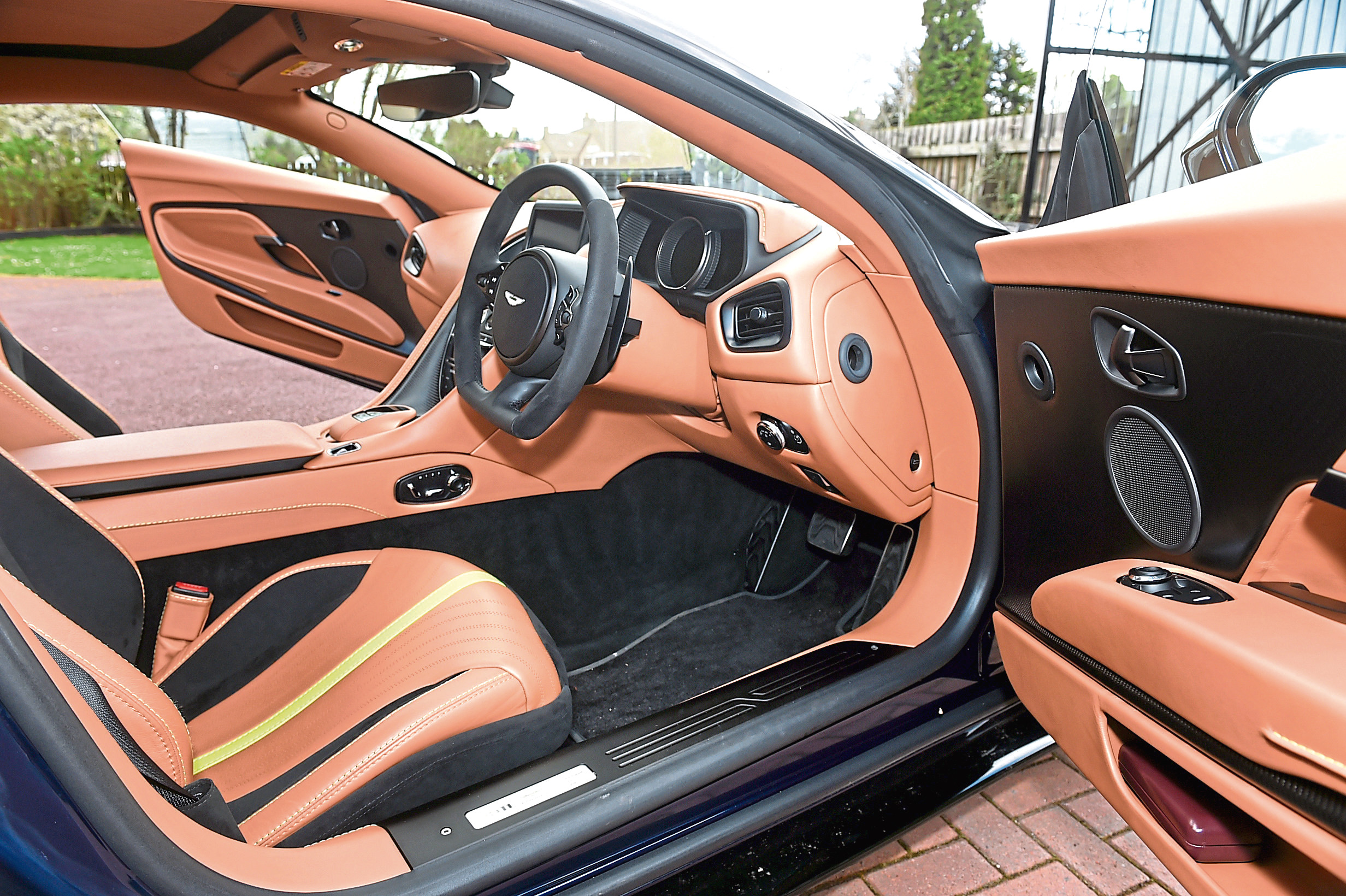 First thought was to floor it, but that's neither big nor clever, as the average speed cameras will take a Polaroid of Andy's number plate.
Instead, I set the (Mercedes-sourced) cruise control at 70mph, relaxed into the seats, listened to my favourite music and caught up on all calls I meant to make from the previous week using the excellent hands-free facility. AML 1 became my office for a couple of hours.
Which got me thinking. I love this office. I love this consumer durable that transports me effortlessly between destinations in my luxury bubble. I began to reflect on the calls that Andy Palmer had made from my office, my temporary sanctuary, and guess a few deals have been done in AML 1.
Sure it can go fast, safely, but in 2019 and beyond that's not relevant. Yes, it looks great, and that's a reason to buy it too. But the real reason for purchase is to sit in the lounge chair on the right and orchestrate all the activity required to drive well and reflect on how good your life is.
At the end of my real-world test, I can recommend this car to you if you are a millionaire, as it will help you to make another million by giving you a creative space and looking after you.
If you're not a millionaire, well, sell your office or house and live in it.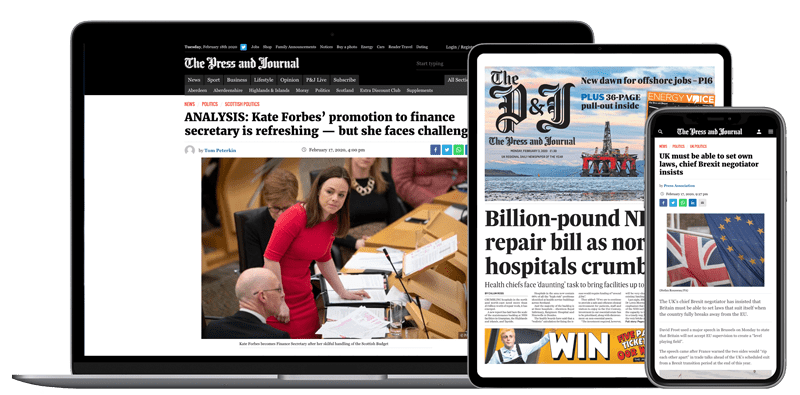 Help support quality local journalism … become a digital subscriber to The Press and Journal
For as little as £5.99 a month you can access all of our content, including Premium articles.
Subscribe