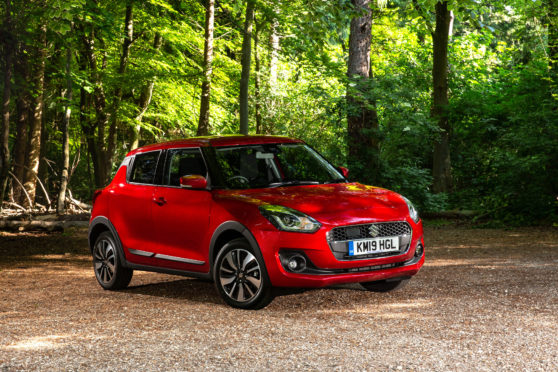 Things don't have to be complicated –and the Japanese car firm Suzuki are masters at keeping things simple.
Take their superb little compact hatchback, the Swift. It's stylish, efficient, economical and drives very well. There's a four-version range from which you can select the engine you want and the extent of technology to play with and it's clearly laid out in an easy-to-follow price list.
But that's not all. The car has what is probably the simplest hybrid system in any car on the market.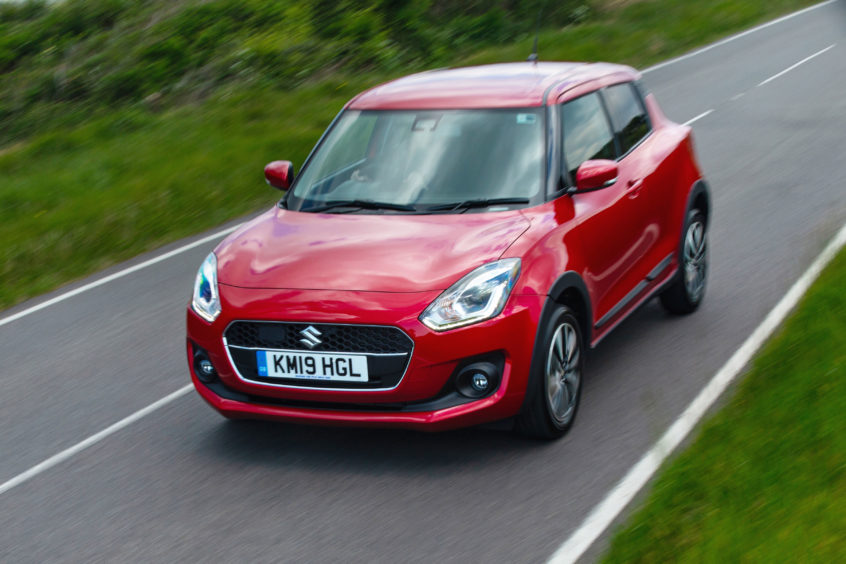 It's called SVHS – the Smart Hybrid Vehicle by Suzuki – a compact and lightweight system that incorporates both a generator and starter motor. It is belt-driven and assists the engine when accelerating and also produces electricity through regenerative braking which is then stored in a high performance 12–volt lithium-ion battery under the front passenger seat.
The whole system adds just over six kilos to the car's weight and brings big savings in economy and emissions but the most noticeable difference is that starting and moving away isn't just smooth, it's also much quieter.
But most importantly, it does it all automatically without requiring input from the driver who can sit back and enjoy the ride.
That also goes for Suzuki's four-wheel-drive system, ALLGRIP, which was fitted on the test car. It's remarkably capable, automatic and very simple.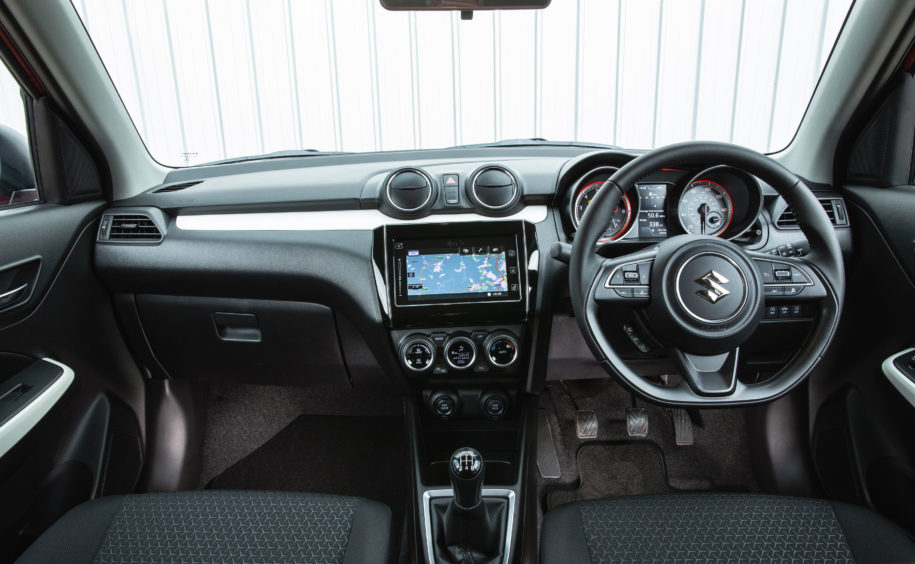 It's available as an option on the SZ5 model with a 1.2 litre engine and is well-proven with a permanent four-wheel-drive layout which transfers torque to the rear wheels when needed, via a viscous coupling.
That takes on the role of a centre differential to connect the front and rear axles and locks when any slippage is detected to put traction to all four wheels.
I got the chance to try one of the latest models on a muddy, slippery and chunky series of tracks and while it was by no means serious offroading, it was tricky but the wee car dealt with it all with ease and did it all automatically without me having to move levers or press buttons.
There are now four grades of Swift available but throughout the range, it comes with a host of safety features not always available in such a compact car. There's a high level of collision safety with collapsible structures that absorb impact energy and a rigid cabin to keep everyone inside safe in the event of an accident.
In short, the Swift is a cracking little car, with superb build quality and great value for money.