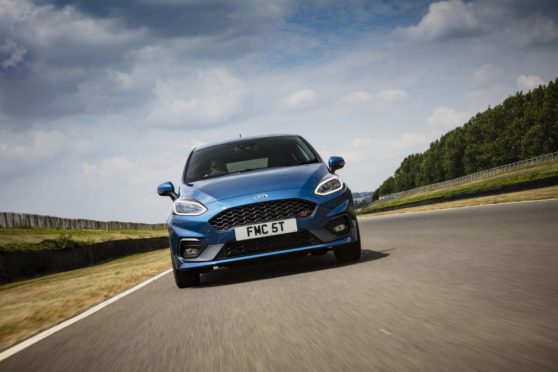 A full decade ago Ford transformed the supermini market with the sixth-generation Fiesta.
It coupled big car comfort with a fantastic chassis that made it far and away the most fun car of its ilk to drive.
Four years later, Ford launched the ST hot hatch version, which capitalised on that dynamic potential and was one of the best hot hatches I've driven.
Rivals had more power but the Ford was fast, fun, affordable and handled like a dream. It harkened back to the glory days of hot hatches – the Peugeot 205GTi and the first Volkswagen Golf GTI.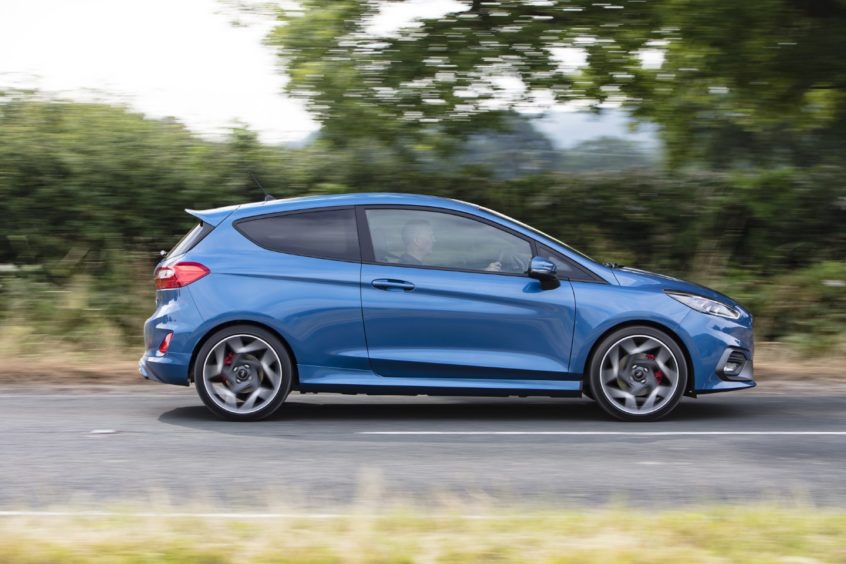 So it was with a mixture of anticipation and dread that I took custody of the keys to the all-new Fiesta ST. Would it be as good as its predecessor or has it lost its magic?
Based on the seventh-generation version of the car, the new version costs from £18,995. It ditches the old car's 1.6 litre, four- cylinder engine in favour of a three-cylinder, 1.5 litre turbocharged EcoBoost unit.
The engine can deactivate one cylinder, letting it cruise on just two cylinders to save fuel. At full chatter it generates 197bhp. Some rivals – like the Peugeot 208GTi and Renault Clio RS – produce more, but it's not all about the numbers.
The Fiesta ST is more than quick enough for road use, hitting 62mph in 6.5 seconds with a top speed of 144mph. That doesn't tell the whole story, though. What put the old Fiesta ST head and shoulders above its opposition was the fun factor.
I'm delighted to report the new model has that in spades. On a fantastic tour of some Highland Perthshire back roads, the ST gripped like a limpet through corners and took bumps and undulations in its stride.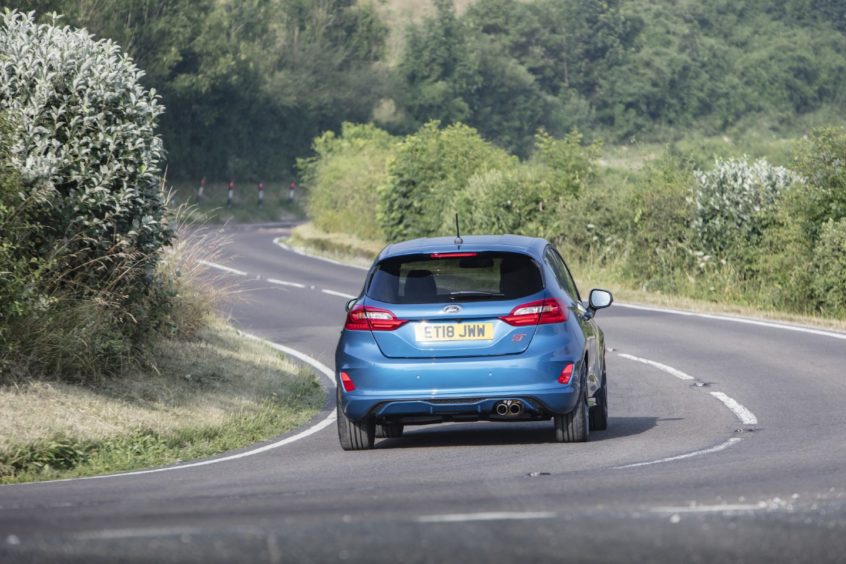 Economy is much improved too. According to the new WLTP cycle, you can expect 32mpg if you're using the performance and 46mpg if you drive for economy. I did a mixture of both and found 40mpg easy enough to hit.
Inside, there's a smart touchscreen, Recaro sports seats, drilled pedals and a suite of safety features.
Refinement has taken a big step forward, with wind and road noise kept well in check – when you're not using the performance, the ST is a perfectly good car for commuting in.
Ford has done everything right, improving refinement, economy and technology while keeping the all-important fun factor.
THE FACTS
Model: Ford Fiesta ST
Price: £21,150
Performance: 0-62mph in 6.5 seconds, top speed 144mph
Economy: 46.3mpg
CO2 emissions: 136g/km