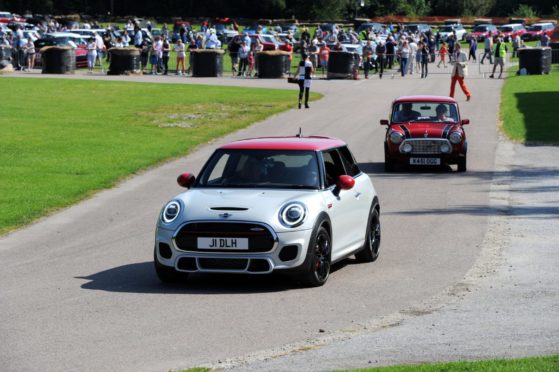 You only turn 60 once, and the Grampian Transport Museum in Alford certainly knows how to put on a party.
In celebration of Mini's big birthday, the museum held a full day of events on Sunday (August 25) in the marque's honour, attracting more than 1,500 Mini enthusiasts from around the north-east.
The afternoon opened with interviews from various Mini owners, with cars from every decade all lined up in chronological order in front of the grandstand.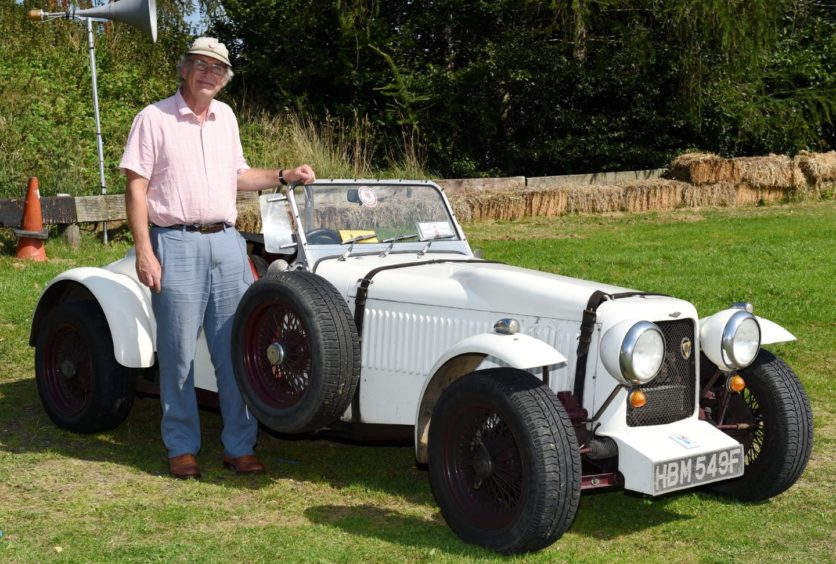 Two Minis from 1960, the first full year of manufacture were among cars participating, as well as a 1962 supercharged Riley Elf, which had been converted by the then director of BMC to deliver more power than a Mini Cooper S.
A 1992 Mini "Italian Job" special edition was another crowd pleaser, as was the rather unusual Outspan Orange Mini.
Pyrotechnics by Fireworx of Inverurie helped to "blow the doors" off the van carrying gold (biscuit) bars as the classic heist scene from the Italian Job was re-enacted for the crowds.
While the getaway drivers supplied by the John Clark Aberdeen Mini dealership escaped successfully, they appeared to have a Robin Hood moment and returned to share the proceeds of the raid with the audience.
The 1960s theme was also echoed in a fashion exhibition, with period clothing worn by models and a talk from Nichola Strachan, a fashion lecturer, who made her entrance in a Mini pursued by a paparazzi photographer in a rare Innocenti Mini Cooper.
Event organiser Roddy Matheson said he was delighted with the turnout, with cars travelling from as far as Shetland and Switzerland to be there on the day.