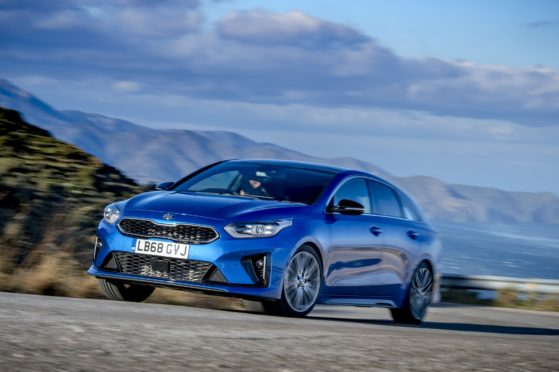 Kia is a company that has expanded relentlessly and with great success over the past decade.
One of its best-selling models has been the Ceed, a Ford Focus rival. In addition to hatchback and estate versions, Kia has now added a new model called the Proceed.
It combines most of the practicality of an estate with a lower, more svelte body shape designed to appeal to style-conscious buyers.
The Proceed is 5mm longer than the estate Ceed and has a 43mm lower roofline, making for a much sleeker silhouette.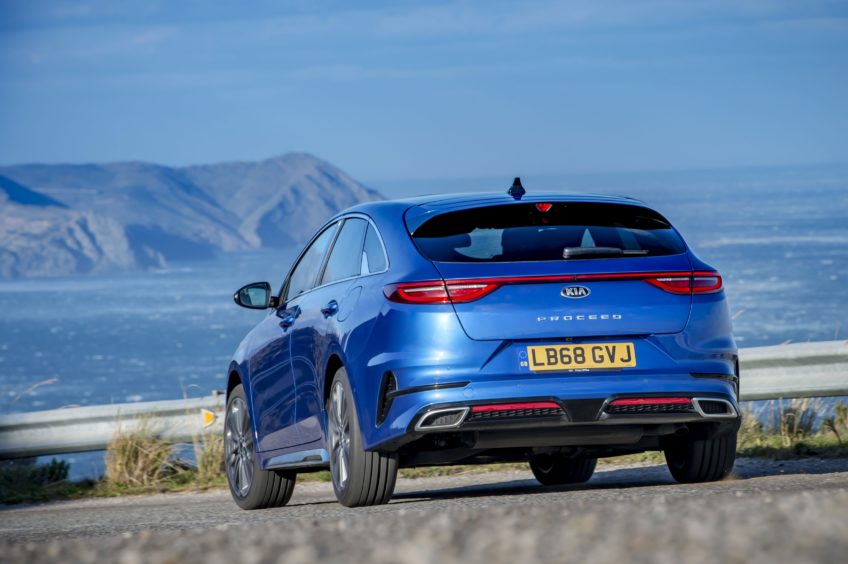 At 594 litres, the Proceed's boot is only 16 litres shy of the gigantic Skoda Octavia Estate's.
The lower roofline means extra-tall items may not fit as easily but it's well up to the task of being a family's main car.
Prices start at just under £23,000 and my diesel GT-Line model came in at £24,690.
Those aren't bargain basement prices, but the Proceed looks expensive – ignore the Kia badge and it could be a car from Mercedes or Audi.
Buyers have the choice of three engines – a 1.4 litre petrol or 1.6 litre diesel, both with 138bhp, or a 1.6 litre petrol with a hearty 201bhp.
The latter is the option to pick if you value performance, but the Proceed isn't really a driver's car – it handles well enough, but you should pick a Ford Focus estate if you want a load lugger that's terrific fun to throw around a bend.
Kia has instead focused on comfort, and the Proceed is an excellent long-distance car.
On a round trip to the far side of Edinburgh it was refined and quiet – and returned not far off 60mpg.
The interior isn't as sharp as the exterior, but everything is well laid out and feels built to last.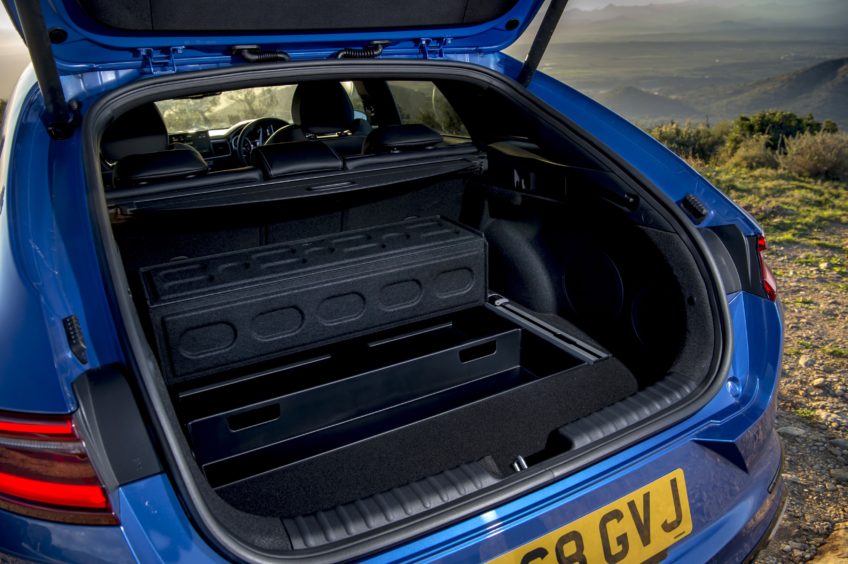 I applaud Kia for using buttons for heating controls, not burying them in touchscreen menus like many of its rivals.
An 8in touchscreen controls the stereo and sat-nav.
The driver's seat and steering wheel have plenty of adjustment.
That lower roofline means rear passengers don't have as much headroom as in the standard Ceed estate, but it's high enough for all but very tall passengers, and rear leg room is good.
The Proceed isn't the sort of charismatic car you immediately fall in love with, but it is good looking and capable, and comes with Kia's peerless seven-year warranty.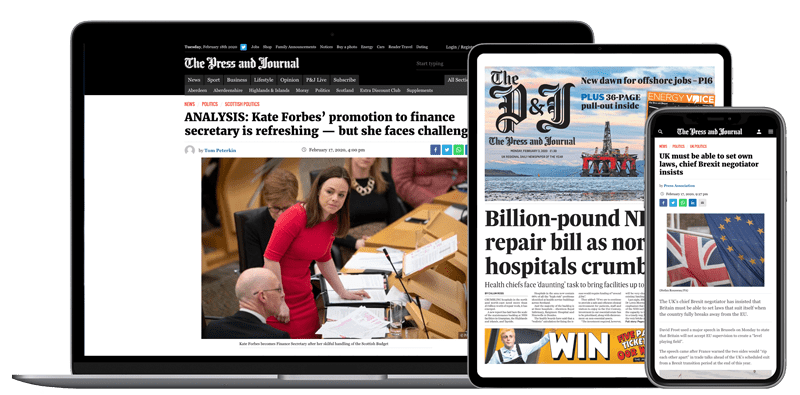 Help support quality local journalism … become a digital subscriber to The Press and Journal
For as little as £5.99 a month you can access all of our content, including Premium articles.
Subscribe