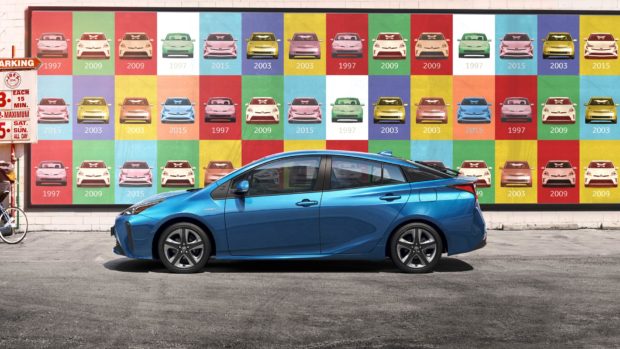 Welcome to the car that in its first two decades of life reshaped the global automotive landscape.
It brought hybrid technology into the mainstream market, while focusing the motor industry's attention on the way its products could be cleaner and more efficient.
Toyota's Prius did all that and in this rejuvenated MK4 model guise aims to continue to set those standards, building on quite a heritage of ingenuity.
At its original launch in 2016, this MK4 model aimed to widen its appeal beyond enviro-conscious folk, hence a smoother drivetrain and extra interior space.
Now it has improved its safety credentials and added the option of 4WD.
"You look smart: you should drive a Prius" Toyota's advertising tells us, and around the globe, millions of drivers are doing just that.
Hybrids are known to be much heavier than traditionally fuelled cars because of the big pile of battery-cells that provide the electric power.
What is crucial to handling, though, is where the extra weight is positioned.
Toyota's modular architecture allows the centre of gravity to be lower and closer to the middle of the Prius, which translates into a better balanced ride for passengers, but not a car you would ever describe as "sporty".
It takes a fraction longer to get going than you might expect.
The nickel-metal hydride battery pack gets the electric motor turning first, and only when the Prius starts to pick up speed does the familiar 1.8-litre petrol engine fire up and seamlessly take over, allowing 62mph to be reached in a respectable 10.6s.
The engine can be switched off if you need to run entirely on batteries, say, through city centre ultra low emissions zones.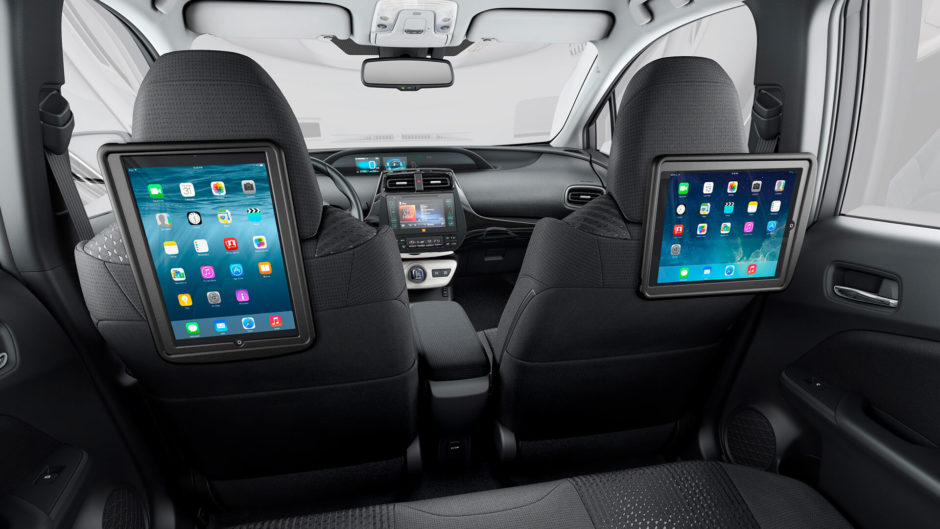 You can run on batteries much longer with the pricier plug-in version of this design, but that's not our focus here.
The big news with this revised model is the option further up the range of AWD.
This set-up uses an additional, independent rear electric motor to automatically activate the rear wheels to help those at the front when pulling away, or when low-grip conditions are detected.
At higher speeds – between 6 and 44mph – the AWD-i set-up also comes into play, transferring torque to the rear axle when sensors detect a loss of grip.
The Prius has always been styled to make an eco-statement – and nothing has changed there.
However, for this revised fourth-generation model, Toyota has taken the opportunity to give the design a cleaner look.
At the front, slimmer bi-LED headlight units have been introduced, helping create a stronger horizontal line that emphasises the car's wide and planted stance.
There are also revisions to the bonnet and the front bumper, plus smarter combination lamps at the rear.
Inside, Toyota has tried to improve the perception of quality, improving the upholstery and adding a piano black treatment to the fascia.
The Toyota Touch 2 multimedia system has been improved, with the seven-inch touchscreen now engineered to respond to pinch, flick and swipe gestures like those used on smartphones.
The boot is more than 500 litres in size and if extra space is needed, the rear seats can split 60/40 and fold down.
Prices sit in much the same £25,000 to £30,000 bracket as before: that's for this standard model.
A plug-in model continues to be offered for those who want to go further on battery power, but that is priced in the £32,000-£34,000 bracket.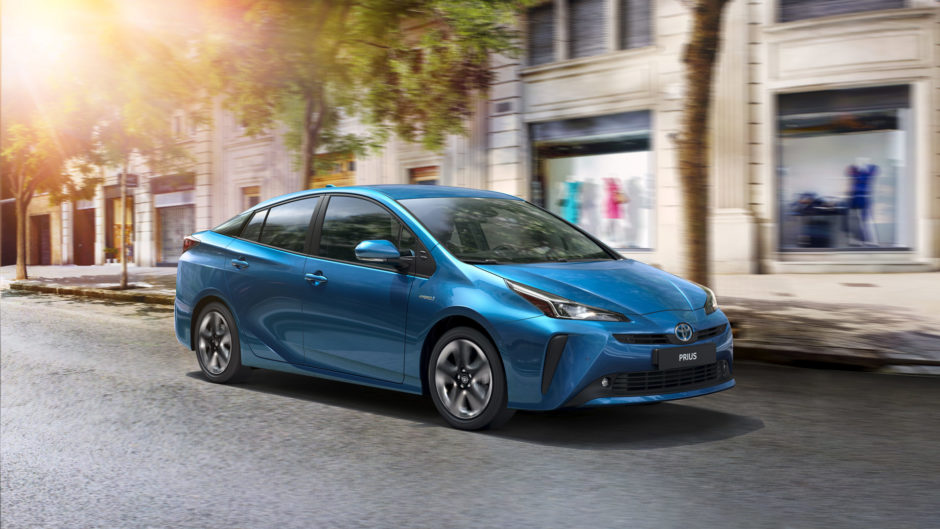 When the Prius changed the game back at the start of the millennium, the winning trait was not beautiful design or blistering performance, it was extraordinary fuel-economy.
That's what the Prius has championed throughout its regenerations, but in more recent times, a plethora of plug-in hybrids and pure electric cars have threatened to make this one redundant.
Here's Toyota's response.
For the AWD-i variant, the figures are 58.7-64.7mpg and 85g/km.
As eco-competitors have come and gone, Toyota's Prius has retained its appeal amongst family buyers wanting to make an environmental statement – and this MK4 model sharpens those credentials.
THE FACTS
Model: Toyota Prius
Price: From £25,000
Engine: 1.8-litre petrol plus a nickel-metal hydride battery pack
Performance: 0-62mph in 10.6s
Economy: 59-65mpg CO2: 85g/km