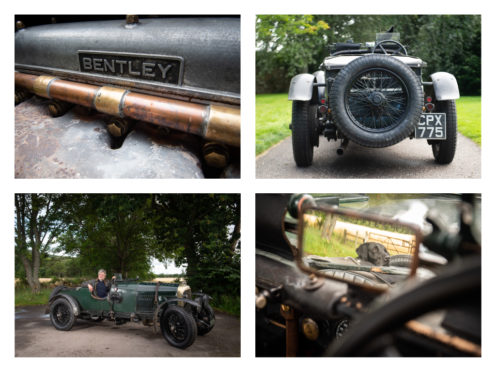 Born in 1888 as the youngest of nine siblings, Walter Owen Bentley – who preferred to be called WO – was destined for a life in motion.
At the age of nine he was dismantling bicycles to see how they worked, and by 16 had an apprenticeship on the railways hurling coal into the firebox to keep the pressure up.
But he soon left life on the tracks behind and went into business with his brother, importing French cars made by Doriot, Flandrin & Parant (DFP).
On a visit to their offices in France, WO discovered a paperweight made of aluminium and wondered whether this lightweight material would be suitable for use in cars.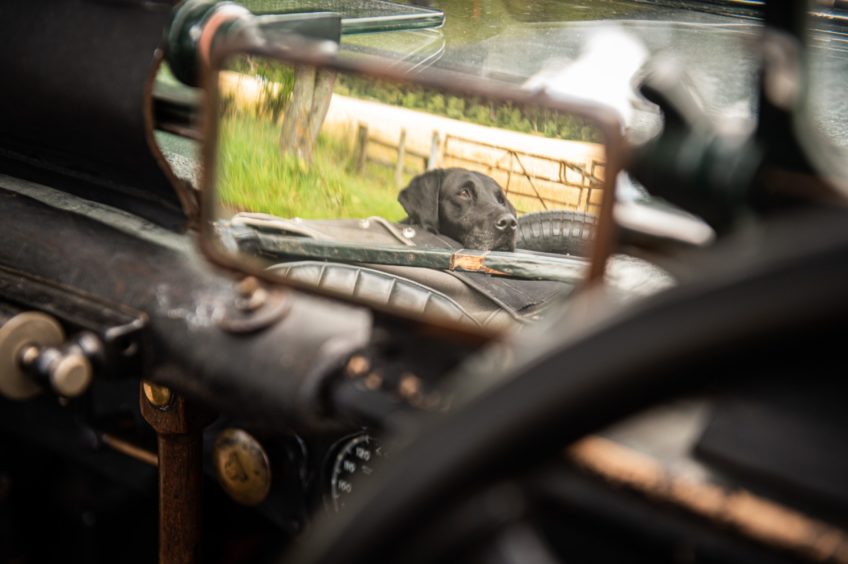 His curiosity paid off, as he created new lightweight pistons which enabled him to set a new 89.7 mph record for a flying mile.
When the First World War broke out, WO used this knowledge to his advantage.
As a captain in the Royal Naval Air Service, he used his aluminium pistons to create an engine for fighter aircraft that was significantly more powerful and reliable than previous versions.
The first Bentley Rotary engine, the BR 1, became the most successful British fighter aircraft of the war.
Back on land, WO was rewarded with an MBE and £8,000, giving him the capital he needed to start his own car company. And so, on July 10 1919, Bentley Motors was born.
Though the firm has changed hands several times since then, 2019 marks 100 years of the esteemed brand and Bentley enthusiasts around the UK have been inspired to look back on the history of their own cars.
Ian Murray, from Elgin, has been driving a Bentley 3-4 1/2 litre for the last 20 years – though technically it only became his in February of this year.
"It originally belonged to a family friend who is in his 80s now," Ian explained.
"His name is John Fry and I used to drive him to different events and such in it.
"It's a great old thing and had been in John's family for 86 years after his father, Jack Fry, bought it in 1933."
Jack owned it from 1933 until 1970, at which time John inherited it. As old age approached, John decided to sign the car over to his own son, Benjamin.
"Ben doesn't have much of an interest in the thing though," said Ian.
"He lives in London with a young family and a mortgage… He just can't give the car the attention it deserves.
"John wasn't sure what to do with it, but he knew he certainly didn't want it put on the open market."
And John had good reason for being protective of his father's precious car.
According to historical documentation, it was the 54th Bentley ever made and the 28th oldest surviving car today.
"We think it's the second-oldest Bentley in Scotland," said Ian.
"All the chassis are numbered – this one being number 54 – so you can check quite easily.
"Chassis number 45 is owned by a friend of mine in the Borders.
"It makes it even more special when you learn that the first 10 or so chassis made were mostly broken up by WO Bentley.
"They were early experimental cars and he didn't want his name attached to anything which was less than perfect."
Back in 1933, John's father Jack had the task of overhauling the car, which wasn't in great condition.
He was able to buy some parts of Old Number 7, the racing Bentley famous for winning the Le Mans 24 Hour Grand Prix d'Endurance race in 1927, which he built into his own car.
The exhaust pipe also had an interesting past life, having come off the very first Bentley Blower driven by Henry Birkin, before being fixed to Jack's car.
"We know this because Jack had written it all down," said Ian, "and John kept all the details safe.
"The car also raced itself at Le Mans in 1936, and during the war was in service with the Chichester Auxiliary Fire Service with Jack at the wheel."
Thanks to its full and varied life, the Bentley has picked up a couple of bumps and bruises along the way, but Ian is reluctant to smooth out its scars.
"It's a bit scruffy here and there – I know lots of people would be keen to rip the whole body off and replace it for a more 'aesthetically pleasing' one," he said.
"But this body has been with the car for so long, to remove it would be like erasing its history."
Speaking of history, Ian still remembers the first time he saw the Bentley some 25 years ago.
"I was a Church of Scotland Minister in Blair Atholl at the time," he said, "and had a classic Rolls-Royce I'd sometimes drive to work.
"A member of the congregation said there was an old Bentley parked outside one afternoon, but by the time I got out it was nowhere to be seen.
"Not long after that I was out in the Rolls and broke down.
"Who should round the corner at that exact moment but John in his Bentley.
"After that we became great friends and it was truly an honour when he said he wanted me to have the Bentley."
And Ian has been sure to take good care of it since ownership passed over earlier this year.
His first big outing was joining a cavalcade of 70 other Bentleys on a centenary drive from John O'Groats to London in March.
The bearded cleric even wrote a "Bentley Prayer" for the occasion:
May the road rise up to meet you,
May the wind be always at your back,
May the sun shine warm upon your faces,
And the rain fall softly upon your bonnet
And until we meet again
May the spirit of WO be with you