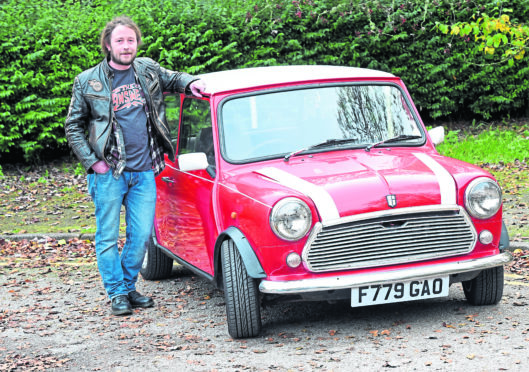 Gently thrumming along the road to retirement, the original Mini MK1 celebrated its 60th anniversary earlier this year.
Despite its good looks and fun personality, it was a car which didn't always age well.
Aches and pains would begin to show in the form of mechanical issues and oil leaks, and all the anti-aging potions money could buy were no match for the spectacular sight of a rusted Mini.
Colin Gibson's model, however, is relatively young in comparison to its sexagenarian forefathers.
At just 32 years old, the bright red Austin Mini City looks to be in great shape, with a classic white roof and chrome bumper.
You can almost imagine it scooting through the streets of the north-east for the last three decades, carefully looked after and much admired.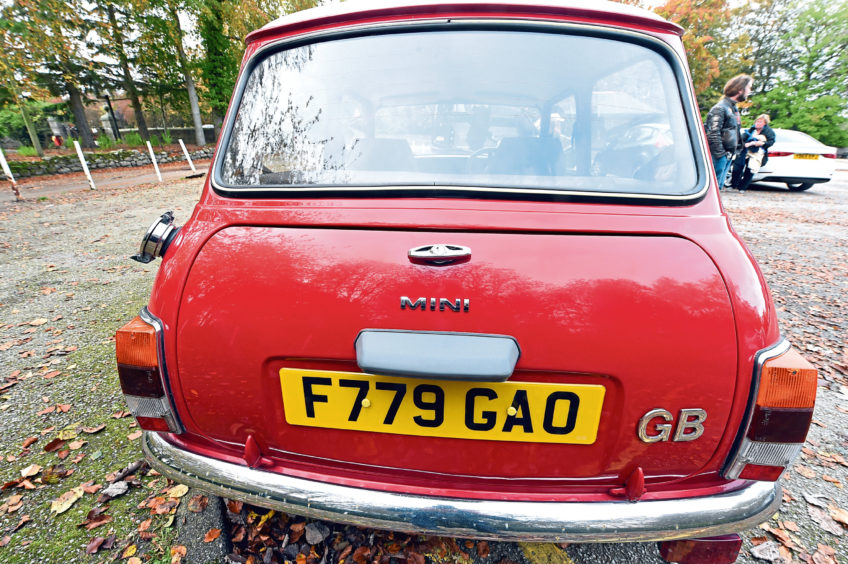 But all is not as it seems, as Colin reveals that problem after problem means the motor has only been back on the road since last month.
"I've had it about three years now," said Colin, who manages his own business, "and it was my first-ever Mini.
"It belonged to one of my friends who was doing it up, but unfortunately he died before he got it finished.
"Then I got it and on the surface I thought it looked okay.
"It wasn't driveable but things got worse and worse the more I explored.
"It turned out the insides were all covered in rust and mice had somehow gotten in and eaten through a bunch of the wiring.
"It had been in bits on the floor of my friend's garage for about two years by that point, then I got all the bits moved to the floor of my garage where they were for another three years."
Undeterred by the uphill battle ahead of him, Colin continued the work his friend had started and set to work refurbishing the Mini.
Long evenings and weekends were spent in the garage as Colin undertook the majority of the work himself.
"I've always had an interest in cars and don't mind working on them, it makes a change from the day job I suppose," he laughed.
"As far as learning the mechanics side of things goes, there isn't much you can't do with the help of a Haynes manual."
Despite not having a Mini he could actually drive to meetings, Colin joined the Aberdeen Mini Owners Club where he found a wealth of knowledge and motoring expertise at his fingertips.
"Some of the guys in the club have had Minis for going on 50 years," Colin said.
"They know everything about the cars and have millions of spare parts stashed away in cupboards, which was quite a help.
"Eventually I got my car back on the road in early September this year.
"It was a great feeling to finally be out on the road with it – it drives like a go-kart."
And Colin has wasted no time in putting his Mini to good use.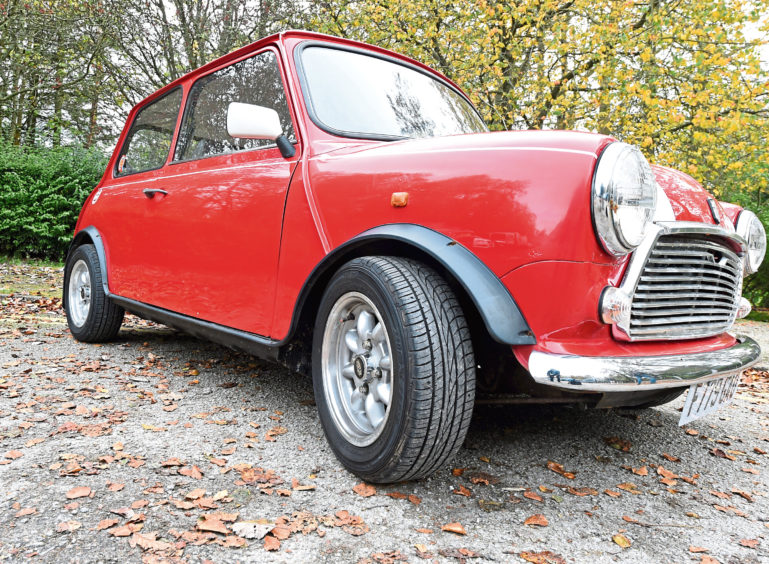 September typically marks the end of classic car season for another year, with rallies and events tailing off as October hits.
But with his new set of wheels finally roadworthy, Colin was keen to make the most of them.
Along with the other members of the Aberdeen Mini Owners Club, Colin has been busy organising a charity road run which takes place around the north-east this Saturday.
"The Mini club do a few runs each year but we wanted to do something to mark the end of the season," he said.
"It's open to all kinds of cars, not just Minis, and bikes are welcome along too.
"We'll be starting at Hazlehead Park in Aberdeen and taking a few back roads out to Alford, Torphins, Banchory and then back into the city.
"Minis are great on bendy roads, so we've aimed to include as many as we can.
"The local Morris Minor club are coming along too, so they should also enjoy the twisty roads."
The day will also include a raffle and tombola, with all money raised going directly to cancer charity Friends of ANCHOR.
On the day, Colin will be busy organising all the logistics but he's not letting this stop him from taking part himself.
"I'm really looking forward to driving on the day," he said.
"One of my friends who is going through chemotherapy at the moment is coming along as my passenger, so it's going to be a brilliant day out.
"We are keeping our fingers crossed for good weather and a great turnout."
Cars and drivers will meet at Hazlehead Park from 10.30am with the charity run beginning at 11am.
Suggested donation is £5 per car with all makes and models welcome.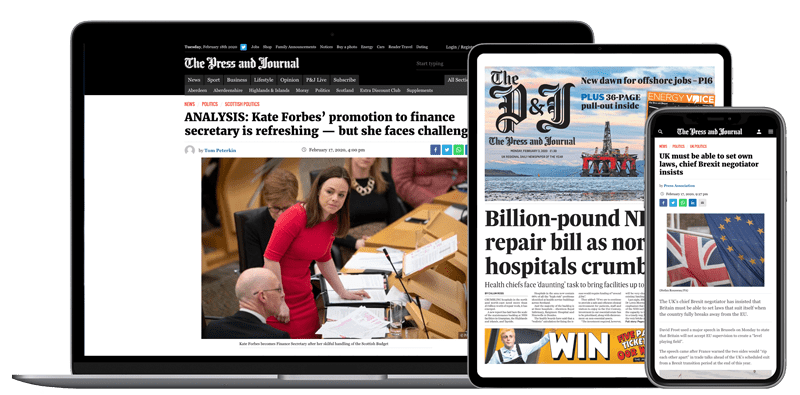 Help support quality local journalism … become a digital subscriber to The Press and Journal
For as little as £5.99 a month you can access all of our content, including Premium articles.
Subscribe