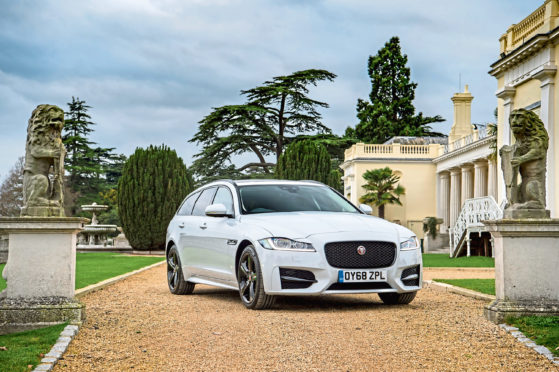 Jaguar has enjoyed a tremendous renaissance over the past decade. Once a purveyor of traditional but staid models, it now has a dynamic range of cars with cutting-edge styling.
The XF Sportbrake, penned by Jaguar's recently departed director of design, Scotsman Ian Callum, is better looking than an estate car has any right to be.
Updated for 2019, it goes up against other posh estates including the Volvo V90, Audi A6, Mercedes E-Class Estate and BMW 5 Series Touring.
Standard XF Sportbrakes are rear-wheel drive but Jaguar says most buyers will opt for the all-wheel drive version I spent a week with, which makes particular sense in Scotland.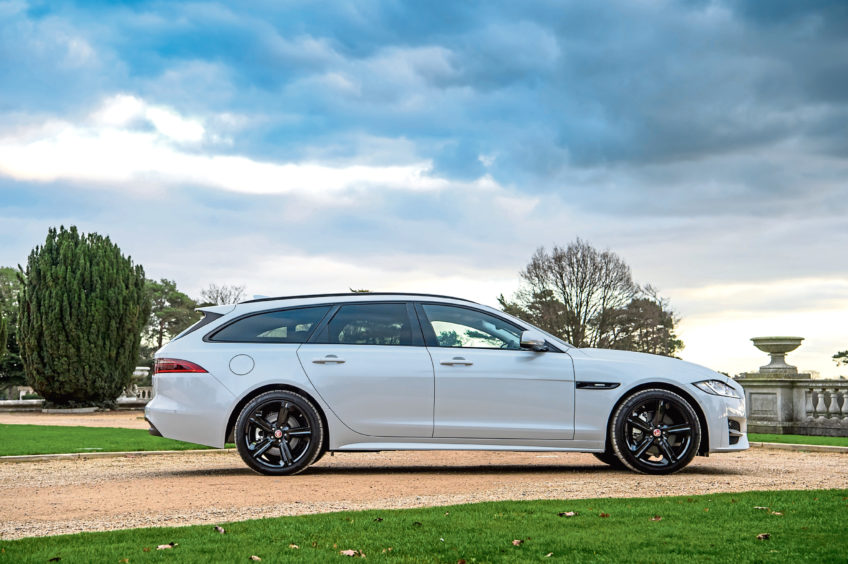 Prices start at around £37,000 and max out at just over £54,000. I drove a 2.0 litre petrol model in R-Sport trim, which weighed in at £44,700.
The XF Sportbrake comes with self-levelling rear suspension to cope with heavy loads. It also has one of the best blends of comfort and handling in its class.
The Jaguar loves to be thrown around country bends and handles more like a hot hatch than a large estate.
It's equally adept at longer trips, with a cossetting ride complemented by low levels of wind and road noise.
The 2.0 litre petrol engine develops 300hp and will show most cars a clean pair of heels, getting from 0-62mph in six seconds. It's beautifully smooth and refined as well. Economy isn't as strong as in a diesel, of course – expect MPG returns in the low 30s.
The interior is classy, with lots of special touches like the rotary gear selector that slides flush with the centre console when you turn the engine off.
The boot holds a hearty 565 litres or 1,700, if you fold the rear seats. That's competitive with a 5 Series but the Mercedes E-Class estate is more capacious.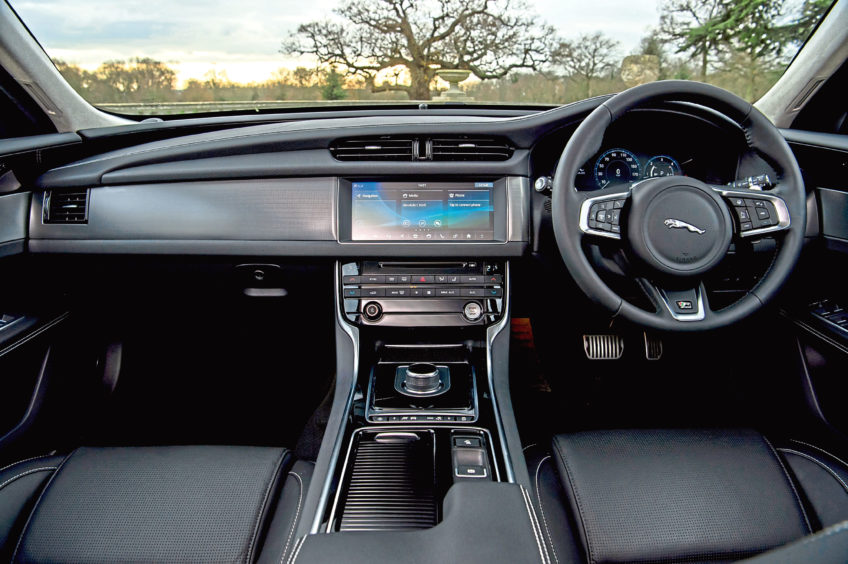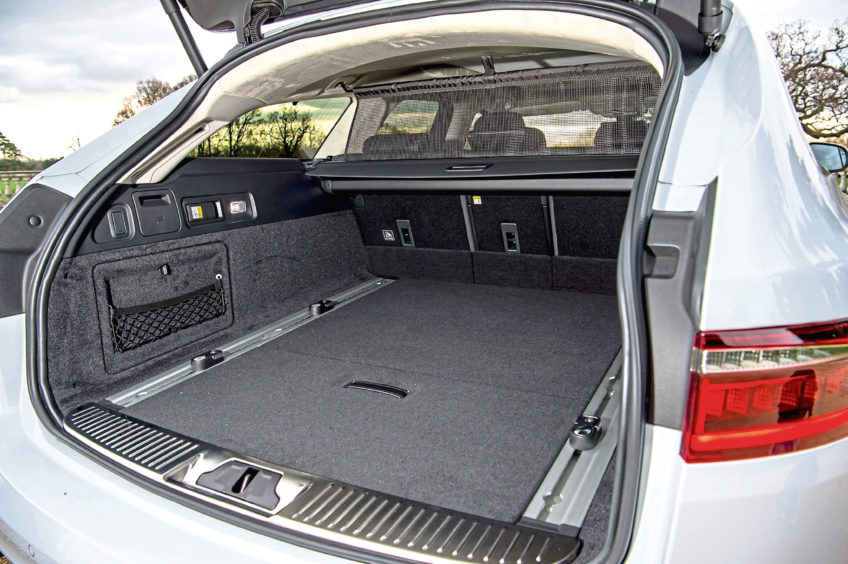 One area where Jaguar still lags behind BMW and Audi is ergonomics. If you want to turn on the heated seats in a 5 Series you press the heated seats button.
In the XF Sportbrake you press the heated seats button, which brings up a menu on the touchscreen, from where you pick your temperature. It's more complicated than it should be and tricky to operate while driving.
Live with that and a few similar little bugbears and you have a car that ticks all the major boxes. Great looking inside and out, fun to drive, refined and comfortable, and extremely practical, it's a very impressive all rounder.
THE FACTS
Model: Jaguar XF
Price: £44,700
Engine: 2.0 litre petrol
Performance: 0-62mph in 6 seconds
Economy: 31mpg
Emissions: 175g/km