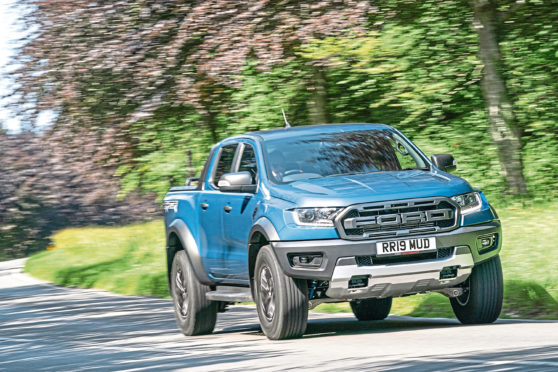 A while back I reviewed the Ford Mustang on these pages.
It has terrible economy, is no good at going round corners and is generally completely unsuited to Britain's roads – but none of that matters because its iconic looks and muscle-car vibe make it so much fun.
The Ford Raptor Ranger is the off-road equivalent of the Mustang.
Essentially, it's a bigger, steroid-injected version of the already enormous Ranger Wildtrack pick-up truck, with a pile of styling upgrades that make it guaranteed to turn heads – and a painful price tag of nearly £50,000.
The Ranger Raptor originated in America, of course. Over there it has a 450bhp, 3.5-litre V6 petrol engine but Ford correctly surmised few British buyers would be tempted by that.
Our Raptor gets a more sensible 2.0-litre diesel engine, albeit with two turbochargers to boost power to 213bhp.
It's no Mustang when it comes to straight-line speed, taking 10 seconds to reach 62mph, and thanks to being as aerodynamic as a Highland cow, its top speed is 106mph.
That matters little, though – with the Raptor, it's all about the experience.
My time with the Raptor coincided with me working in Dundee and I spent a happy day tooling round Tayside in it.
On the A90 heading towards Edzell it cruised at 70mph with surprising comfort and refinement, considering the massive studded tyres it rides on.
A 10-speed automatic gear box helps keep revs low and economy reasonable.
More care had to be taken around Dundee, however, with its massive size (it's 168mm longer, 44mm wider and 52mm taller than a standard Ranger) requiring careful selection of an empty section of car park.
Inside, leather and suede seats add comfort and class, and there's subtle Raptor badging.
Need to get off the beaten track and those huge tyres, coupled with a host of off-road features, mean it will be as capable as anything with a Land Rover badge on the front of it.
Like the Mustang, the Ranger Raptor doesn't make an awful lot of sense.
Other pick-ups are better workhorses, and in fact the Raptor's payload has been reduced by so much (from a tonne to 680kg), it's no longer classed as a commercial vehicle, so you can't claim back the VAT on it.
My bet is it will still find its niche, though. It looks fantastic, has no obvious competitor, is virtually unbeatable off-road and surprisingly capable on it.
It makes no sense, but I want one.
THE FACTS
Model: Ford Raptor Ranger
Price: £48,474
Engine: 3.5-litre V6 petrol
Performance: 106mph top speed
Economy: 31.7mpg
Emissions: 233g/km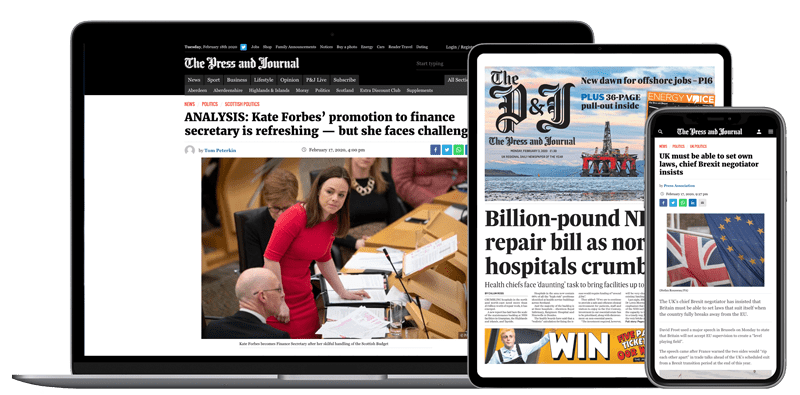 Help support quality local journalism … become a digital subscriber to The Press and Journal
For as little as £5.99 a month you can access all of our content, including Premium articles.
Subscribe