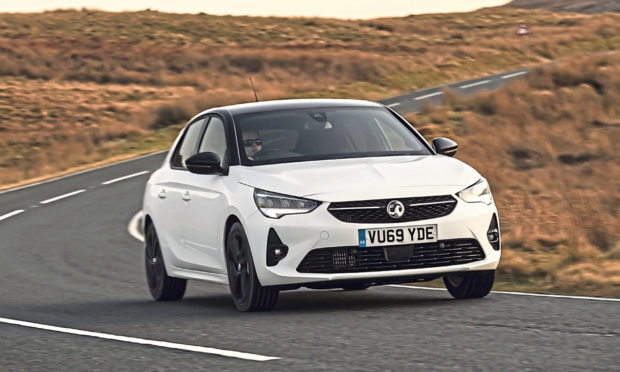 One of the most eagerly awaited new cars of the year has arrived in Scottish showrooms, but it's not some expensive, low-slung Italian superbeast.
Far from it – instead it's a pocket-sized city car at the lower end of the price bracket.
The reason that it's attracted so much attention is that the previous versions have consistently sold well in Scotland and have almost always been in the list of top five best-sellers.
The Vauxhall Corsa seems to have been around forever, with its previous Nova name from 1983 until it became the Corsa 10 years later, and is one of the two most popular cars here, regularly swapping places with the Ford Fiesta for the top spot.
The latest fifth-generation of the supermini has drawn praise from potential customers but it's had something of a traumatic birth.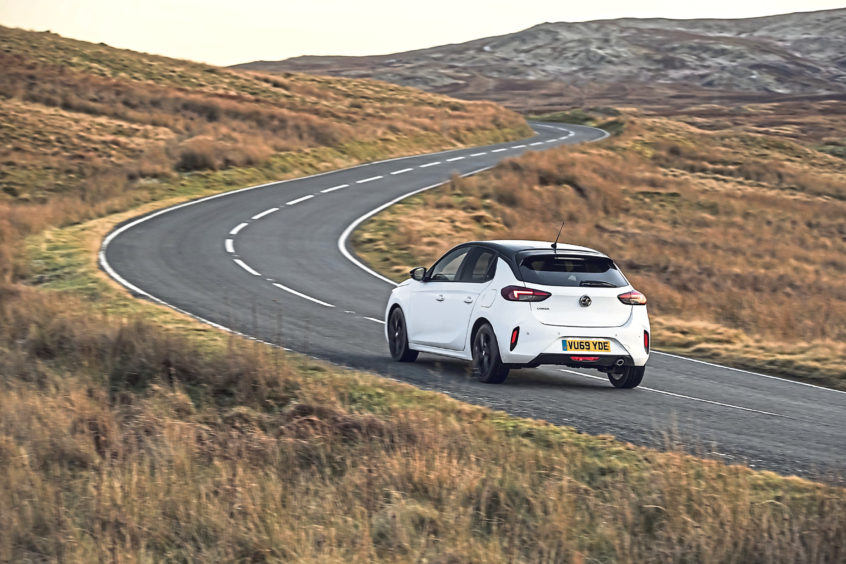 Planning for it began about six years ago as General Motors management worked on a refreshed model based on the larger Astra platform. Things were in the final stages of the process when the project was abandoned after the French giant PSA – owners of Peugeot and Citroen – bought the Opel and Vauxhall brands from GM and told the designers to start again and use instead the platform for the new Peugeot 208.
That sounds straightforward enough but was actually a mammoth task to create the first Corsa with a French pedigree and components in less than two years. The fact that the company has done it at all, never mind done it well, is remarkable.
To add to its international flavour, it's actually built in Spain alongside Opel-badged models for Europe but PSA – whether or not influenced by Brexit – recognises the selling power of patriotism which is why it proudly boasts that Vauxhall has been a British brand since 1903, backed up by its New Rules Britannia advertising campaign.
To emphasise that, every new car sold here has a little badge on the boot lid which says it all, "Made for Britain", and Vauxhall is only too aware of just how important the Corsa is to the UK market.
Enthusiasts have described the new car as the most exciting Vauxhall to be launched in more than a decade and certainly it is a big improvement on the previous model, which was pretty good but was looking and feeling a bit tired.
Everything from the platform up including engines, transmission, technology and styling is fresh and new, and it drives well into the bargain thanks to the lighter but stiffer underpinnings.
An electric Corsa-e – Vauxhall's first – should be with us later this year and is already being heavily advertised and promoted. But in the meantime, for the UK there's a choice of two petrol engines and one diesel.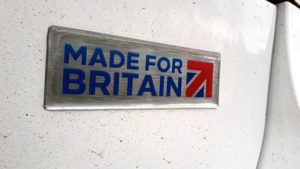 The entry-level 1.2- litre three-cylinder puts out just 74bhp but the test car came with the turbocharged version which boosted that to a more useful 99bhp which produced a remarkably lively performance for such a small unit.
There's a choice of around 11 trim levels but the test car was the Sri Nav Premium model with an attractive base price of just over £20,000.
It came stacked with equipment and the only extras were the Summit White paint job and £110 for the emergency 15-inch steel spare wheel.
The cockpit strikes a familiar PSA note from the flat-bottomed leather-covered heated steering wheel to the automatic headlights, wipers and comprehensive multimedia 7-inch colour display which controls most of the functions and does away with need for a bank of switches and buttons.
That leads to a clean and clutter-free dash, but any new owner would be well advised to spend some time working their way through the handbook to find out where everything is.
I spent several days trying to fathom the climate control before admitting defeat and finally tracking down how to navigate the digital menu.
A great deal of work has been done, such as using aluminium instead of steel for the bonnet, and saving around 100kg of weight to improve economy.
The steering is light and responsive, the six-speed gearbox smooth and precise and the ride is nicely balanced between comfortable and firm.
It handles bends with confidence to give a sporty feel to compete with the likes of the new Renault Clio, the Seat Ibiza and the ever-popular Fiesta.
It sits lower and is fractionally narrower but looks wider because of its lower roofline and longer body and looked quite something in white with black roof.
The Sri test car had a vivid red stripe across the dash to enforce an impression of width and the finish inside was a big improvement on before.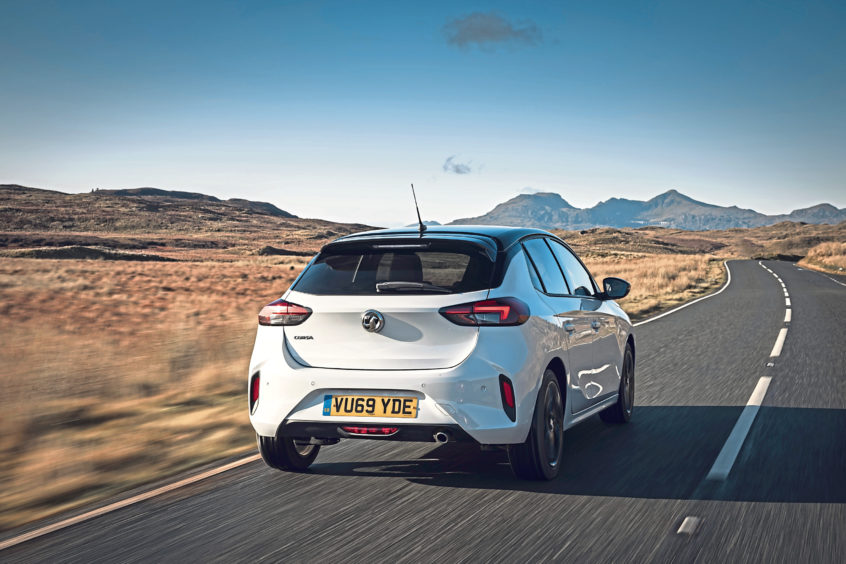 Vauxhall dealerships around Scotland have been helping give the new car a big send-off including displaying Corsas and Novas from previous years.
Among them was Vardy Aberdeen on Lang Stracht. "We couldn't have hoped for a better reception," said marketing director Euan Cameron.
"The new car is a natural crowd pleaser with 'fun-to-drive' qualities."
I agree the car is a cracker… with just one niggle. To the left of the clutch is a footrest but it's either slightly too big or too close and I found my foot catching it on gear changes.
But as that's my only issue, it's a credit to those hard-working engineers and designers.
THE FACTS
Model: Vauxhall Corsa Sri Nav Premium 1.2 Turbo
Price: £20,665 (£21,005 as tested)
0-60mph: 9.3 seconds
Top Speed: 121mph
Economy: 50mpg combined
CO2 emissions: 96g/km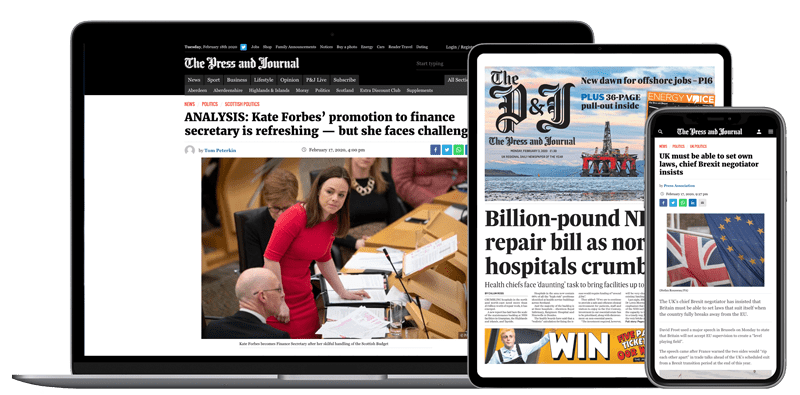 Help support quality local journalism … become a digital subscriber to The Press and Journal
For as little as £5.99 a month you can access all of our content, including Premium articles.
Subscribe