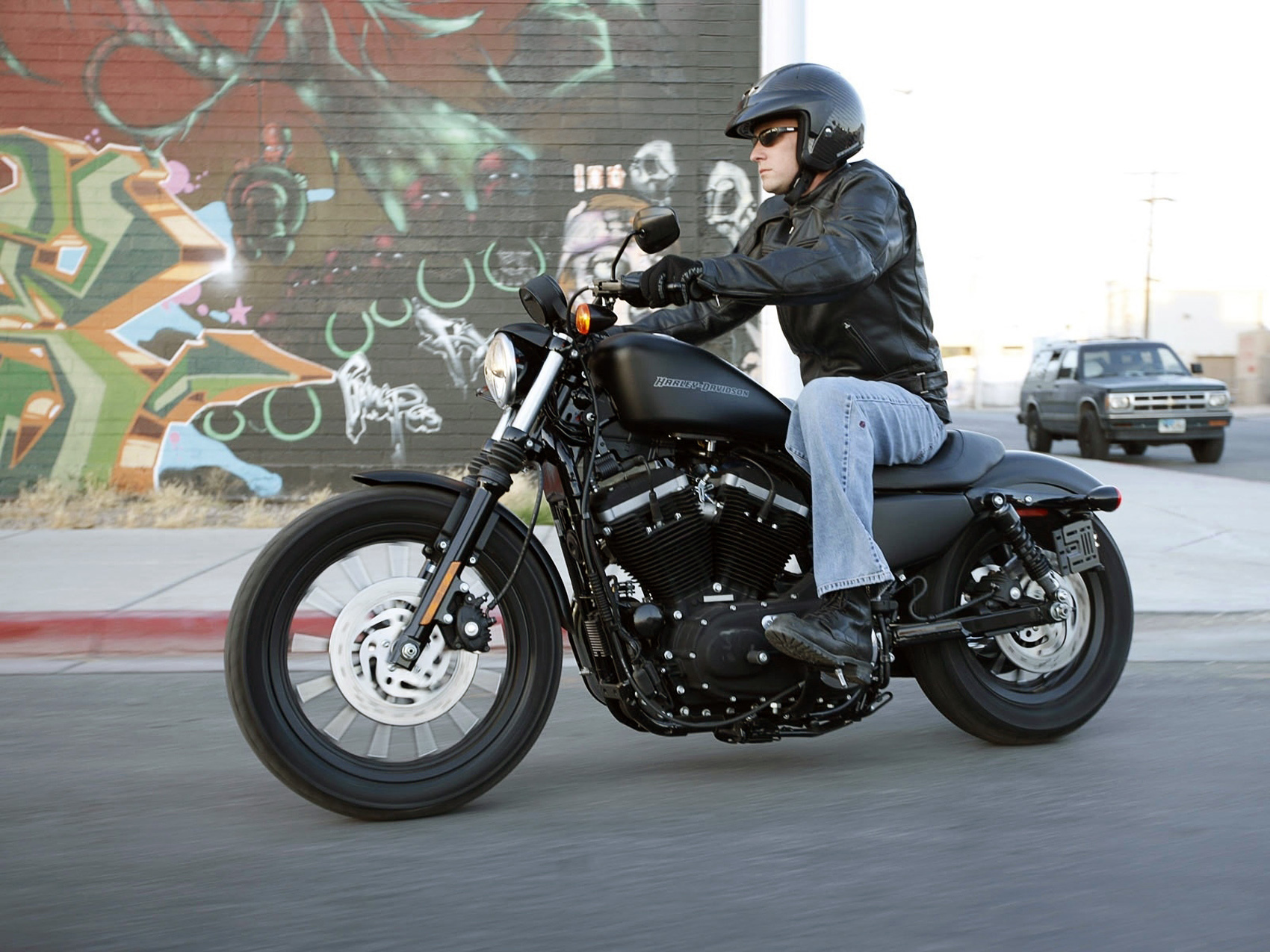 The Harley-Davidson name may be synonymous among the wider public with big, heavy cruisers ridden by big, heavy, bearded men, but that's not the only misconception it suffers. Matt Kimberley investigates a bike that costs less than you might think.
Harley-Davidson is a much-misunderstood brand, and we're not just talking about the cliched view of the kind of people who ride them, either.
The misunderstanding I want to illustrate here is a product-related one, namely that Harley only makes big, heavy, expensive bikes. Because that, as this little beauty proves, just isn't true.
With a little help from a very modest deposit, this Iron 883 can be in your garage for £99 per month. At a cash price of £6,995, this makes most Japanese and European bikes look extremely, extremely overpriced. Where else can you get a brand-new motorbike that looks so fundamentally awesome for this much money?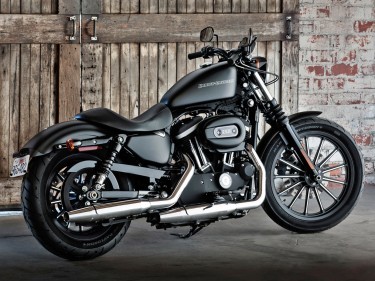 The Iron 883 is a bike that, despite being at the cheaper end of Harley's range, is right up there with the £20,000 beasts when it comes to style. There's no fussiness, no wasted lines or flourishes; just a mean-looking, naked bike with attitude you can almost taste.
Its stripped-back body, especially in Denim Black, has a fundamental proportional rightness that inspires a fresh grin every time you see it, whether it's on your driveway, outside a Lakeland cafe or in the reflection of every shop window you pass. I don't think it's an exaggeration to call this one of the best-looking bikes on sale today.
If you know your Harleys, you'll know this engine, but if you don't, you still won't be surprised to learn that it's an 883cc V-twin with a respectable power output and enough of the slightly lumpen charm of the bigger-engined Harleys to make an impression. Lightning-quick it ain't, but nor is it slow – far from it, in fact, if you ignore its relaxed cruiser instincts and chase the rev limiter.
Not that you can actually tell where the rev limiter is, because there's no rev counter. The instrument "cluster" is just a big speedometer with a few warning lights, should you need them. The 883 range is pretty much simplicity itself, and none more so than the Iron. If you're looking for fancy clutches, on-board computers or in-built stereos, you're going to have to pay the big bucks.
Sit on the slimline, filtering-friendly Iron and chances are that you'll find yourself instantly comfortable. This is a bike made for wider appeal than models like the Electra Glide super-tourer or a custom chopper, so the weight is lower, the handlebars are at an ideal height and none of the controls are a stretch to reach. As motorbikes go, this one is generally easy to get on with. The only caveat is the bike's length, which goes beyond what you'll deal with on a typical Japanese middleweight twin.
Low-speed maneuverability is excellent, though, and by balancing the comfortably weighted throttle, clutch and rear brake, it's not difficult at all to get the Iron turning on a sixpence. It's at higher speeds, by 65mph or so, that the complete lack of wind protection starts to limit the bike's capabilities. It's better suited to urban scratching and gentle cruising around the countryside than it is to flat-out blasts around the Isle of Man.
Overtaking urge is good, especially if you let the revs rise. The noise becomes extremely un-Harley-ish but the pace is definitely there should you want to exploit it. Much more familiar territory comes just above tickover, where the thumpa-thumpa-thumpa beat is Harley through-and-through.
Less expected is the eagerness of its initial turn-in through corners. The first 20 degrees or so of lean come with almost no effort from the rider, allowing you to scythe through roundabouts and power out again with a lithe quality that you just don't get from heavier bikes. After its initial spurt of lean, though, the Iron's handlebars weight up significantly and it demands a firm hand to get it over that last bit to scrape the footpegs. Childish, perhaps, but good fun all the same.
The Iron 883 is much more than the sum of its parts. It's a mega-impressive blend of rider-friendliness and talent, not to mention how brilliant it looks. For the price, not much else out there offers so many compelling reasons to buy.