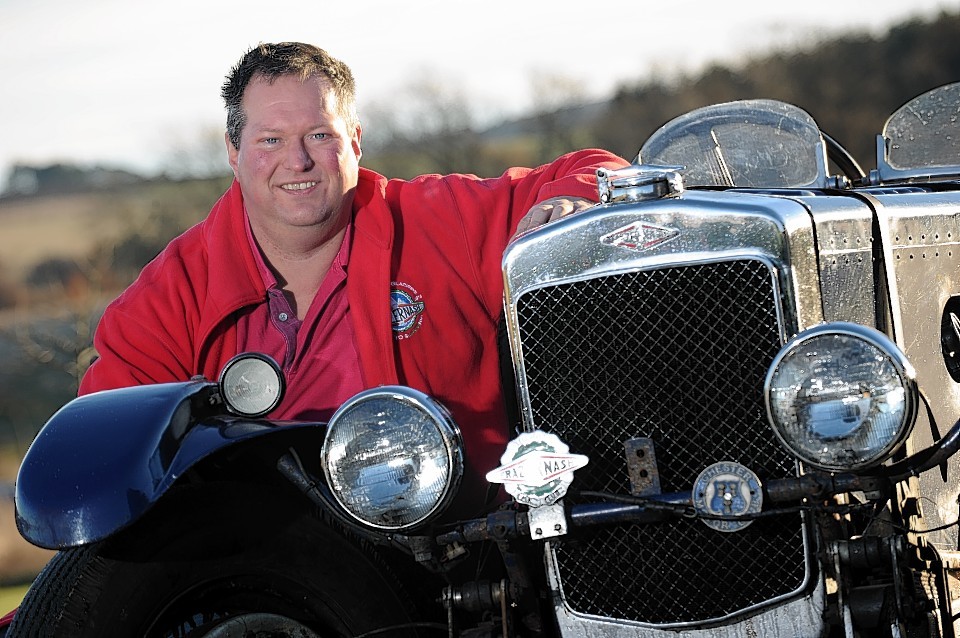 Only 360 of them were ever made, and now you have the chance to get up close and personal with one at this weekend's Alford SpeedFest. Cheryl Livingstone finds out more.
A love of sports cars is a family affair for the Parkers, and it all started in the 1920s with British race car driver Basil Davenport.
Davenport was a professional race driver in GN, which was the predecessor to Frazer Nash, and he built his own race car out of GN parts. He held the course record at Shelsley Walsh, which in its day was sort of like the British Grand Prix.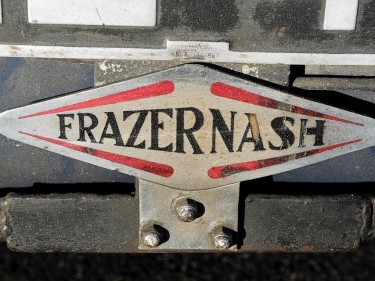 James Parker explained: "My grandad went to watch him race near Chester at an event held by the Chester Motor Club, with which my grandad was involved.
"The car approached the corner a bit too fast and turned over and caught on fire. My grandad went over and pulled Basil out, he was still holding the steering wheel and he said to my grandfather: 'You've saved my life. When I've finished with this car, you can have it.'
"This was about 1925 and then, in 1975, my father got a call from Basil saying: 'I promised this car to your father and now I've finished with it you better come and pick it up.' My grandfather was great pals with Basil Davenport and so that's how my father became involved in it."
Along with their GN, BHD car, the father and son also own a 1934 Frazer Nash, which they swapped for a similar vehicle 35 years ago. Both James and his father, Robin, have raced Frazer Nashes for the best part of their lives.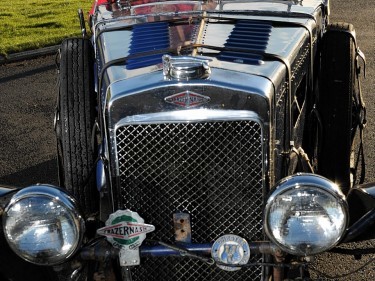 James's relationship with the marque began at a young age, when he would attend races with his father. But it was two weeks after he passed his driving test, aged 17, that he drove a Frazer Nash himself.
"It was incredible exciting the first time I raced," said James, now 47, and living in Alford.
"I did two races in the Frazer Nash and one in the GN, the one given to my grandfather. We have two of them."
When his father decided he was too old to race any more, the 1934 Frazer Nash was passed down to James, who continued to race the car up to around five or six years ago. Now he uses the vintage car to take part in raids with the Frazer Nash car club, which are continental trips which include competition stages. Last year, James went to Slovenia, where he took on the Heroes Route, an event which commemorates the Alpine Trail, an event that the Frazer Nash was particularly successful at in the 1930s.
"I like the club because it's an active club, the cars are used and I like the novelty of the FN, the chain drive transmission. It doesn't have a normal gearbox. They are known as chain drive Nashes. That's what's unique about them.
"I think it's a good-looking car; it's a classic British sports car. At the moment, I use it for the raids and up here it goes to Alford SpeedFest. It's been there for the past two years and again this year."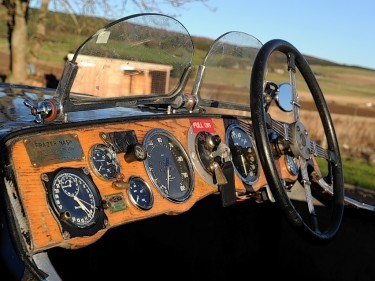 James explained that only 360 of his car were made, making them quite rare. He said they are always a hit at SpeedFest, mainly due to its unusual gear system.
"People think it's going to be 30mph – a lot of people think vintage car are quite slow – but it's actually quite a fast car," he said.
"In its day, it gave Ferrari or TVR-type performance at around 100-110mph, so, in the 30s, that was a sensational performance.
"Those who bought them in the 1930s would have used them as their road car during the week and then at the weekend taken the mudguards off to race it then put them back on and use it for their road car again.
"The Frazer Nash car club did the first-ever race at Silverstone. After the war, it was just a disused airfield and they did a race there. I think it was 10 Frazer Nashes that went round the airfield and one of the cars hit a sheep, so the race was called off. It was known as the Mutton Grand Prix, so it was the first race at Silverstone."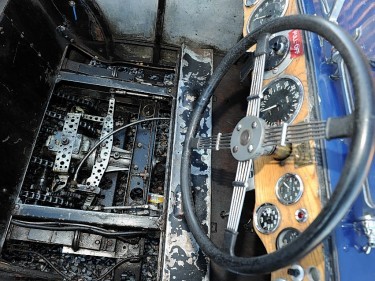 Over the years, the car has needed continuous maintenance and more than one rebuild. Luckily, though, James and his father have been able to do most of the work themselves, a task James enjoyed when he was younger – being able to get to know the car and find out how it all worked.
"They are very alive cars. They move around a lot and the chassis is quite flexible, so the car bends," he said.
"It has very hard suspension and very direct steering. It has no differential at the back, so it means when you go around a corner, the car has to slide, so we do that a lot. I've got used to it, but if you take a passenger in the car they get a bit of a fright."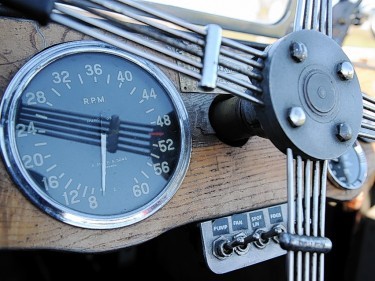 My first car…
MK II Escort
My dream car…
Ferrari Dino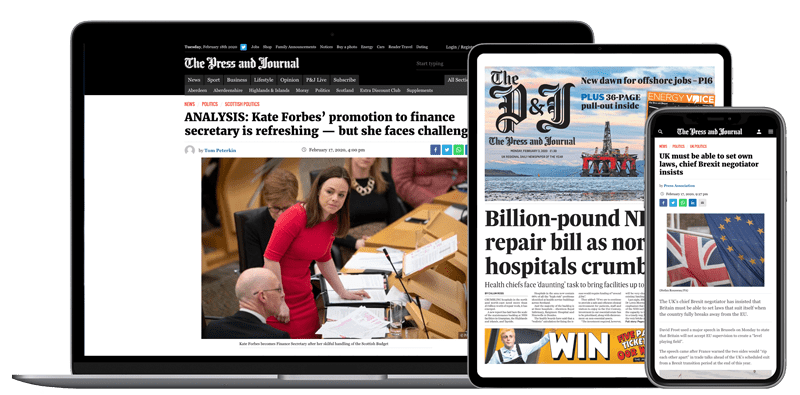 Help support quality local journalism … become a digital subscriber to The Press and Journal
For as little as £5.99 a month you can access all of our content, including Premium articles.
Subscribe