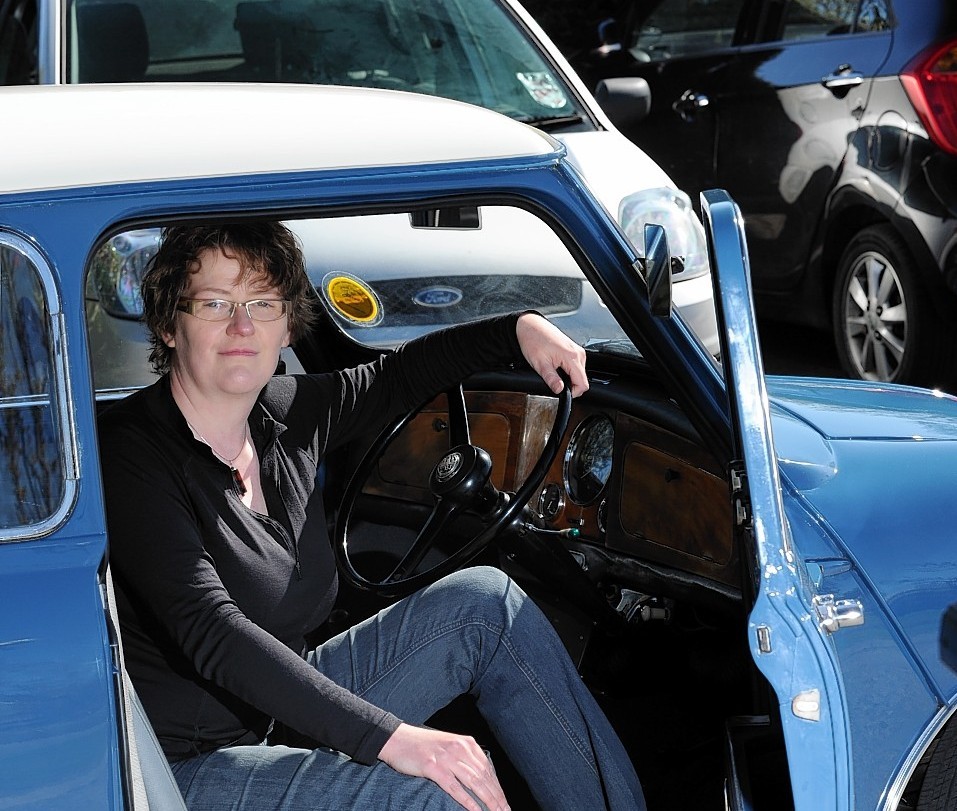 Lucy MacKenzie tells Cheryl Livingstone about her restored love in the Mini marque
This blue and white 1966 MK1 Austin Cooper pictured here was a much loved possession for Jane Turner since the time she bought it new.
She would use it to transport her children around Aberdeen and she saw it as a vehicle for freedom.
It was her main choice of transport, although driven latterly by Lucys dad Bill Turner to get to work until around the 80s when it was garaged. It was passed down to one of her sons and while he did take some driving lessons in it, it just was not meant to be.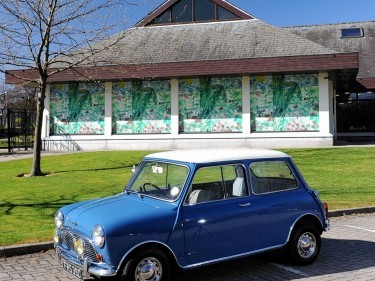 Now it belongs to Jane's daughter, Lucy MacKenzie, who decided to take on the car in the late 2000s.
She said: "It sat in the garage where we had friends round and it's just always been there. I never thought of taking it on until someone said to me that because I didn't do a lot of mileage I should run a classic car.
"And at that point I thought I know exactly the one I should use. And instead of selling it, my brother said we should just take it so that was that."
Although the car was much loved by Lucy's mother, the 39-year-old from Rosemount, Aberdeen, didn't have quite the same feeling towards it.
"My memories of it are that it was smelly and I used to get car sick in the back when I was very small," she said laughing.
"It used to break down if my mother ever drove me to school and the vinyl seats in the sun got so hot your skin stuck to them. My memories aren't fantastic from when I was young."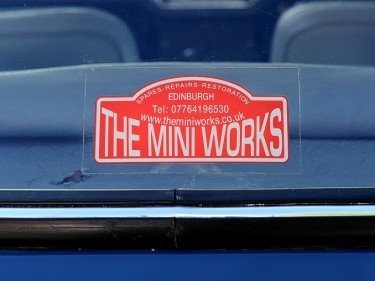 Despite maybe not having quite the best memories of the car, Lucy and husband William decided to take the project on.
"It was in a pretty complete condition but there was little bits of rust all over it," she said.
"So it was taken back nut and bolt to pretty much nothing and it took almost two years at a professional restorers to get it back to a fully running car.
"Modification wise, the only things we did was converting it to unleaded petrol and replacing the brakes with contemporary Cooper S ones so the mods were hidden and for safety apart from anything else. Everything else is completely original, it's just been taken apart, fixed and put back together again."
Sadly Lucy's mother died two years ago and was too ill at the time of the renovation to get a ride in the car with its new lease of life. But she did get to see its transformation and Lucy said she was pleased with the result.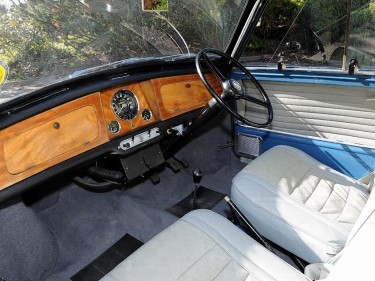 "She was really pleased that we were getting out and about in it," Lucy added. "She absolutely loved that car and had very fond memories of it. My brothers and sisters were also happy to see it all done up."
Lucy has now been driving the Mini for more than three years and it has been on many journeys across the country as well as being shown at some rallies.
"We've taken it all over the Highlands. We are quite into hill climbing and walking so we take it with us to do that. We've taken it up to Dornoch and Achiltibuie, we've taken it over the Lecht, which are all good Mini roads. We do use it, I use it as a daily driver in the summer months.
"It's a bit like a go-kart, you point the steering wheel and go but these old cars are not like driving modern cars, you are much more in contact with what driving actually is. If your car doesn't like the way you are driving it won't overcompensate for you, it'll cough up a spark plug. It does behave itself but it is totally different. It is great once you get used to it. It took a wee minute to get used to it but I really like it now.
"Driving is more of an event now, it's not just a case of getting in the car. You enjoy it more. I've always enjoyed driving but the Mini is far more entertaining to drive."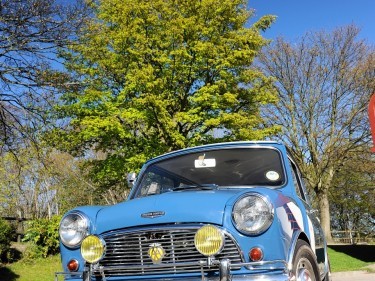 The car is also a pleaser with crowds both at rallies and in the street. Lucy said she regularly gets people coming up to her offering their admiration for the car and also the marque itself.
"Most people have some experience of Minis, it's a car that people seem to have a connection with or can at least identify. They are popular wee cars."
As for the future of this car, Lucy said it will never be sold, it will always remain a family car. So has it managed to change her attitude towards it or do her memories of it as a child still ring true?
"It's a bit better in the driving seat," she admitted, "but even now if it's a hot day and your T-shirt rides up, you still stick to the seats.
"I just love the personality of a Mini. They are a real driver's car. I've grown up with the Mini at home so it's always been a particular favourite of mine."
Lucy admits that she is so taken with her classic car that she now wouldn't have it any other way. She even swapped her daily Citroen C1 car for another Mini a few months ago – this time a 1994 Rover Mini Monte Carlo special edition.
She found her second car through a forum hosted by the Aberdeen Mini Owners Club, which Lucy is a member of.
"We had a Citroen C1 as a sort of winter car which was fine but exceedingly boring to drive. And we fancied something new anyway and we were suggesting all these cars and thought it'd be quite good to get another Mini.
"This one is only 20 years old and has a fuel injection and a radio so it's pretty high tec in comparison to the older one, it's a good wee car. Technically it really belongs to my husband William, but we share minis!
"It was great condition as it had been refurbished in 2009."
First Car? Ford Ka
Dream car? Have my dream car.