Subaru has belatedly realised that burying its legends wasn't the wisest business policy. With that in mind, the Impreza badge has returned. Does it still cut it?
Forget about all the Sonic Blue paint, gold wheels and big spoilers. This iteration of the Impreza is an altogether more modest thing. What does remain are two genuine Impreza reliables, namely all-wheel drive and a flat-four engine. The engine in question is of 1.6-litres in capacity and does without a turbocharger, so power is rated at an unexciting 112bhp which brings into question whether you actually need all-wheel drive given that many GTI hatchbacks will quite happily punt over 247bhp through their front wheels these days.
Choose the manual Impreza and 62mph arrives in 12.3 seconds on the way to 114mph, while the Lineartronic CVT dispatches the sprint in 12.6 seconds en route to 111mph. In both cases, torque is 110lb/ft at 4,000rpm.
You get the same 380-litre boot, which isn't quite on a par with the likes of a Golf but is better than a Focus. Fold the rear seats down though and things improve dramatically, with an excellent 1,270-litres on offer.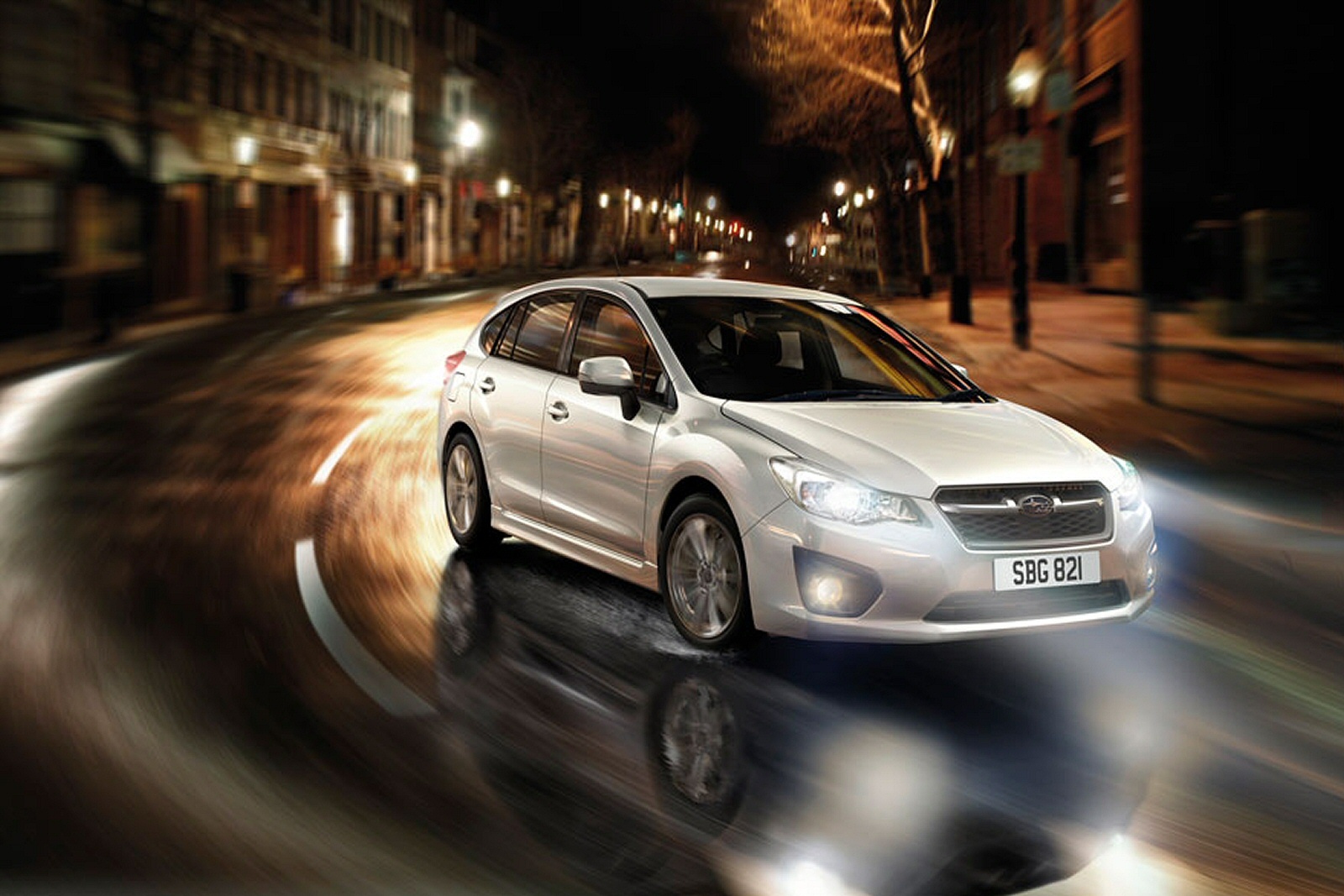 Rear legroom is good and there's plenty of adjustability in the driving position but the seats could use a little more support. The dashboard is tidy and while there are some soft-touch materials on the dash roll top, look further down the fascia and the plastic reverts to Subaru traditional hard grey plastics.
This latest Impreza 1.6 RC is priced at around £17,500 for a manual car or around £19,000 if you want the Lineartronic model.
While we can't get away from the historic exchange rate issue for the old Impreza's demise, there is another reason why this car would have found it tough in the modern marketplace and it's one that's not completely addressed here; emissions. The manual car emits 147g/km which will instantly see it scotched from any company car lists. To put that figure in perspective, a 214bhp BMW 125i Sport Auto emits 1g/km more. A more direct rival, like the Ford Focus 1.0T EcoBoost is down at 114g/km. The Lineartronic transmission trims that figure to 140g/km, but that's not going to make any difference to your tax bill.
Fuel economy is rated at 44.1mpg on the combined cycle, 53.3mpg on the extra urban test and 34.4mpg around town. That's not catastrophic but again, if you're interested in driving your fuel bills down, there are plenty of better options and it's these day to day running costs that are going to make the Impreza a tough sale for Subaru dealers. But again, you have to take this car's standard 4WD system into account when making comparisons. If that's an important factor for you, then you'll put up with the running cost restrictions.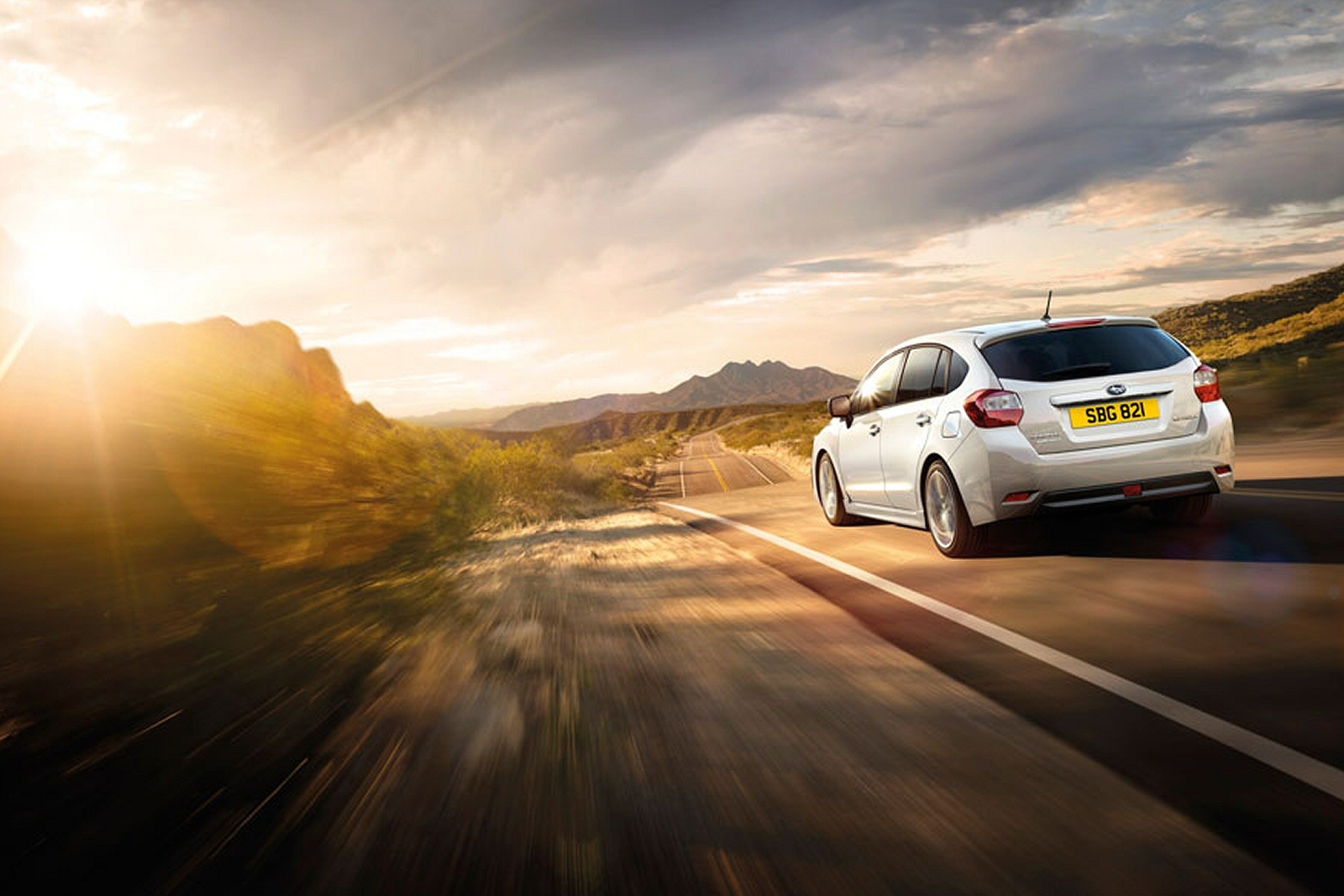 This car's buying proposition will depend on your perspective. Before this Impreza arrived, those wanting or needing all-wheel drive in a family-sized car and not able to spend well over £20,000 on the cheapest 4WD Crossovers or compact SUVs were limited to the crudity of SsangYong Korandos and Dacia Dusters. This Subaru is a much more palatable option, priced at less than you'd pay for a much less well specified Astra or Focus. Look at it that way and there's not much not to like.
The issue will come if Subaru dealers try to pitch this car to customers who simply don't care about 4WD. These people will perhaps question this Impreza's higher running costs and less cutting edge driving dynamics – though they'll certainly like the amount of equipment that comes as standard. In other words, it'll be horses for courses. Which, in all likelihood, will make this model a rare sight on our roads. But for its target clientele, a welcome one.
Facts & figures
Model: Subaru Impreza 1.6i RC
Price: Around £17,500
Engine: 112bhp 1.6-litre engine
Performance: 0-62mph in 12.3 seconds, top speed of 114mph
Economy: 44.1mpg
CO2 rating: 147g/km