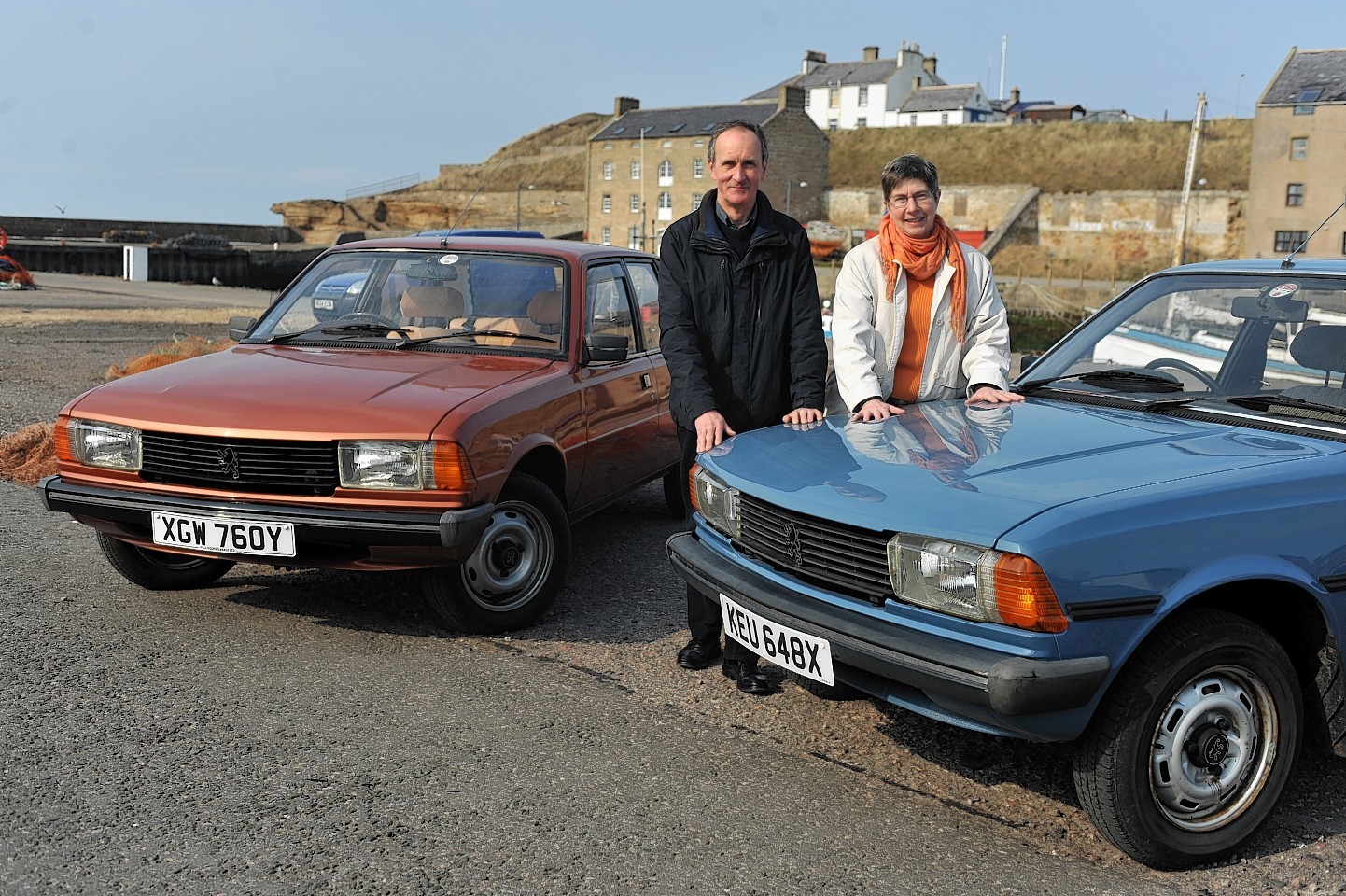 Cheryl Livingstone speaks to a Moray man who has been a life-long fan of the Peugeot marque
It was his father's decision to buy a Peugeot 504 estate – the only car big enough to fit their family in – that first introduced Jonathan Poolman to the French marque.
That was the car that Jonathan learned to drive in and a Peugeot 204 estate was his first car once he passed his test. And he's had Peugeots ever since – even managing to persuade his wife, Linda, not long after they met, to swap her Vauxhall Nova for a Peugeot 205 GTI.
So what is the attraction?
"It's the comfort as much as anything else," said Jonathan, now 56 and living in Elgin.
"There is a good compromise between comfort and road holding and it has a relatively soft suspension, which is almost forgotten these days. Cars have got harder and harder suspension with lower and lower profile tyres. We like the fact they are cars as they used to be."
He currently has three Peugeots – a 205 GTI which he takes to shows, a 1982 305 SR and a 1982 305 GLS – which actually belongs to his wife.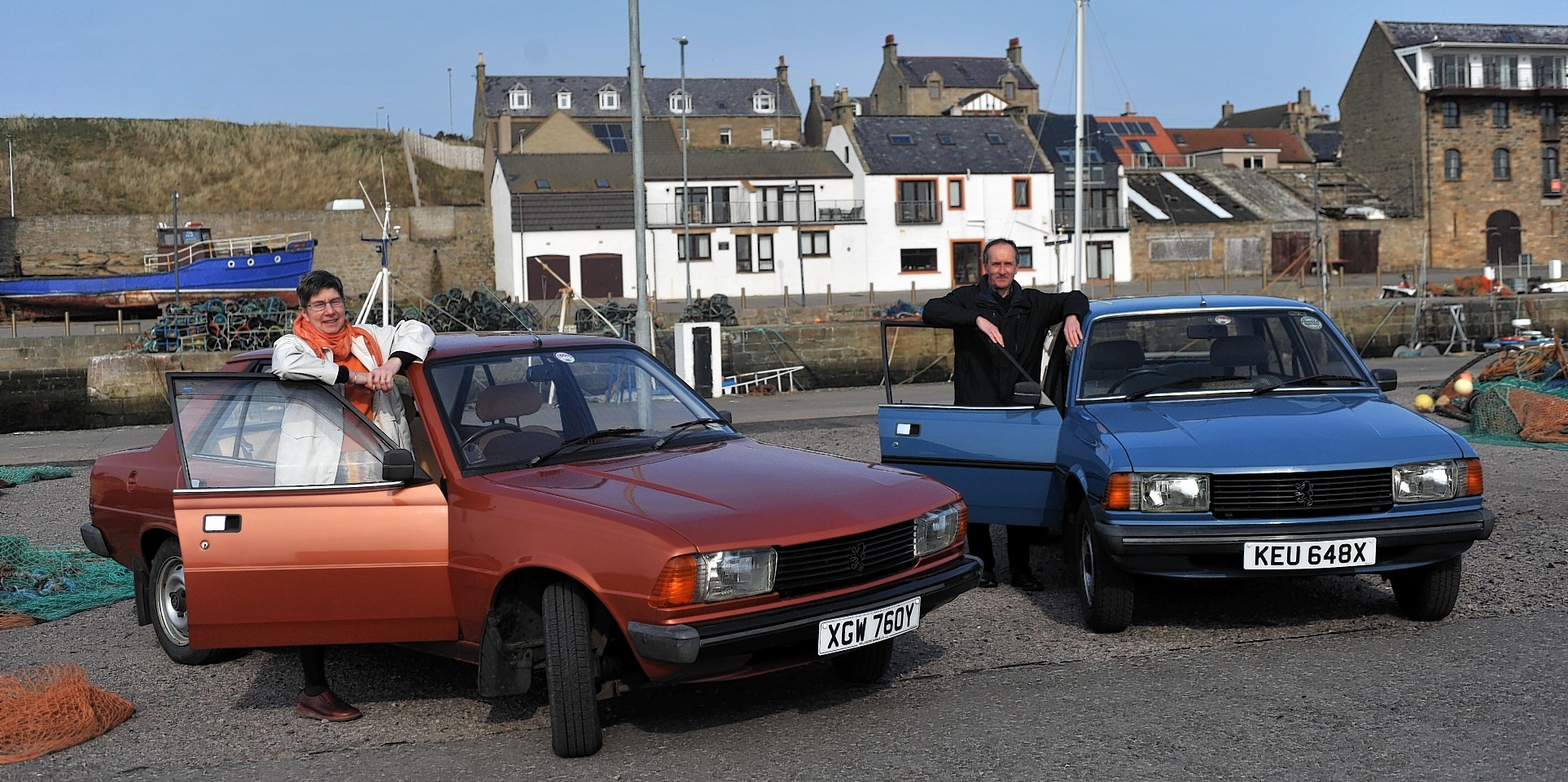 The GLS came first and was found in a garage in Kent 10 years ago.
Jonathan explained: "It had belonged to someone who had gone into a home and when his family came to empty his house they opened a garage and were surprised to find a car in it. They got in touch with the club who got in touch with me because I had expressed an interest in owning another 305.
"At the time my wife had a two-door 205 and was trying to get three children into it to go to school so I said how about a different car? She said how many doors does it have? And I said four and she said that'll do. So that was that really. It was an improvement in the sense that it was more practical.
"When our kids were younger they loved it, most of the parents of the children in their class had Vauxhalls or whatever, they had something different. It got known as the Flintstone-mobile. Everyone liked it, it was completely different. You never lose it in a car park because there isn't another one like it."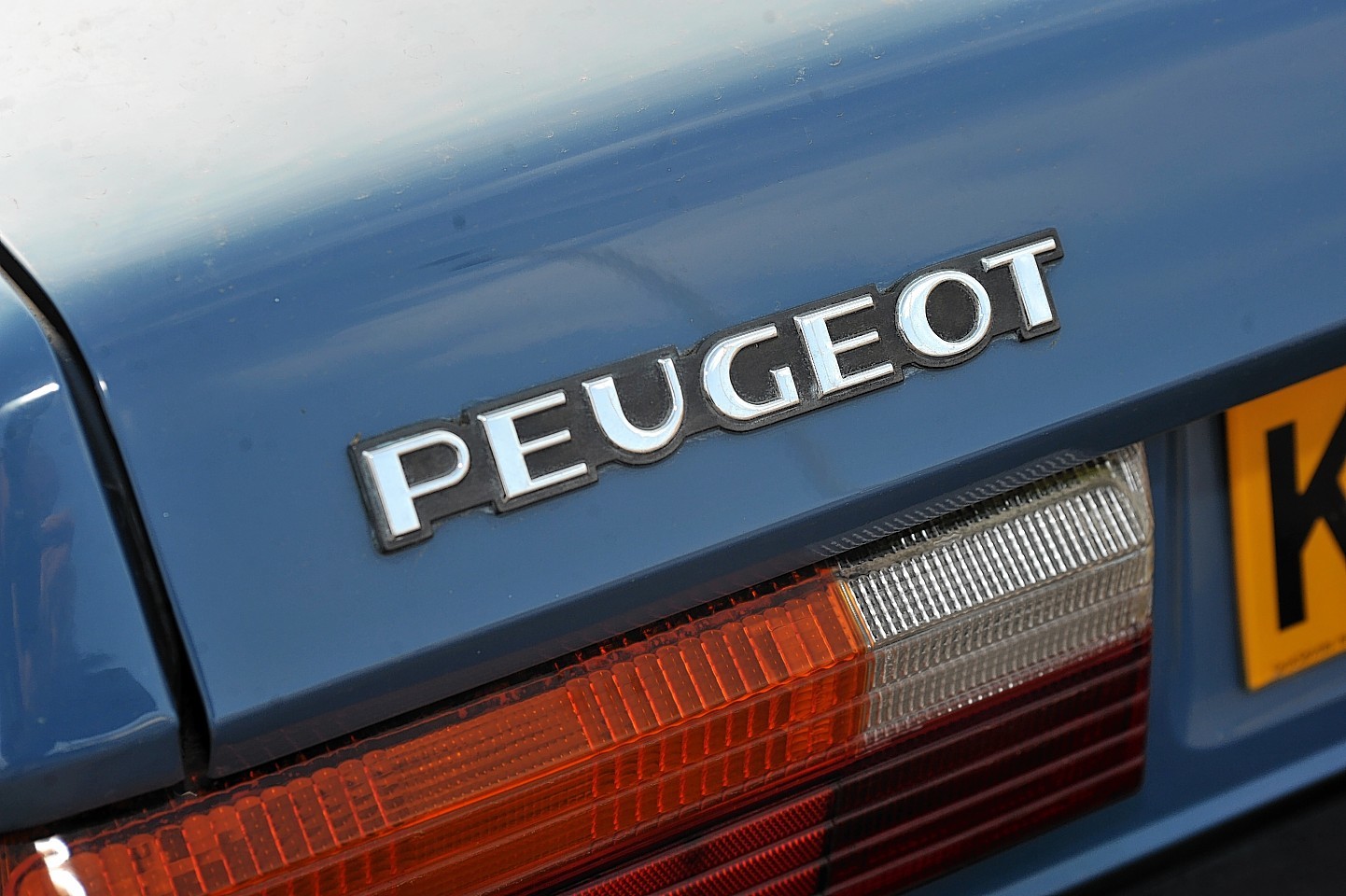 "For me, the thing that makes the car different is that if I was to have a Porsche, I could go into a showroom and buy another one but with this, there isn't another one. So you are not going to see another one," Linda added.
Although it had only 11,000 miles on the clock, the car was not in a particularly good condition. As the battery was flat when Jonathan went to buy it, he had to trailer it back and it was only once they started it, they discovered it needed engineering work on the cam shaft.
After some TLC, including tidying up the bodywork, the car has run ever since and has become a daily vehicle for the family.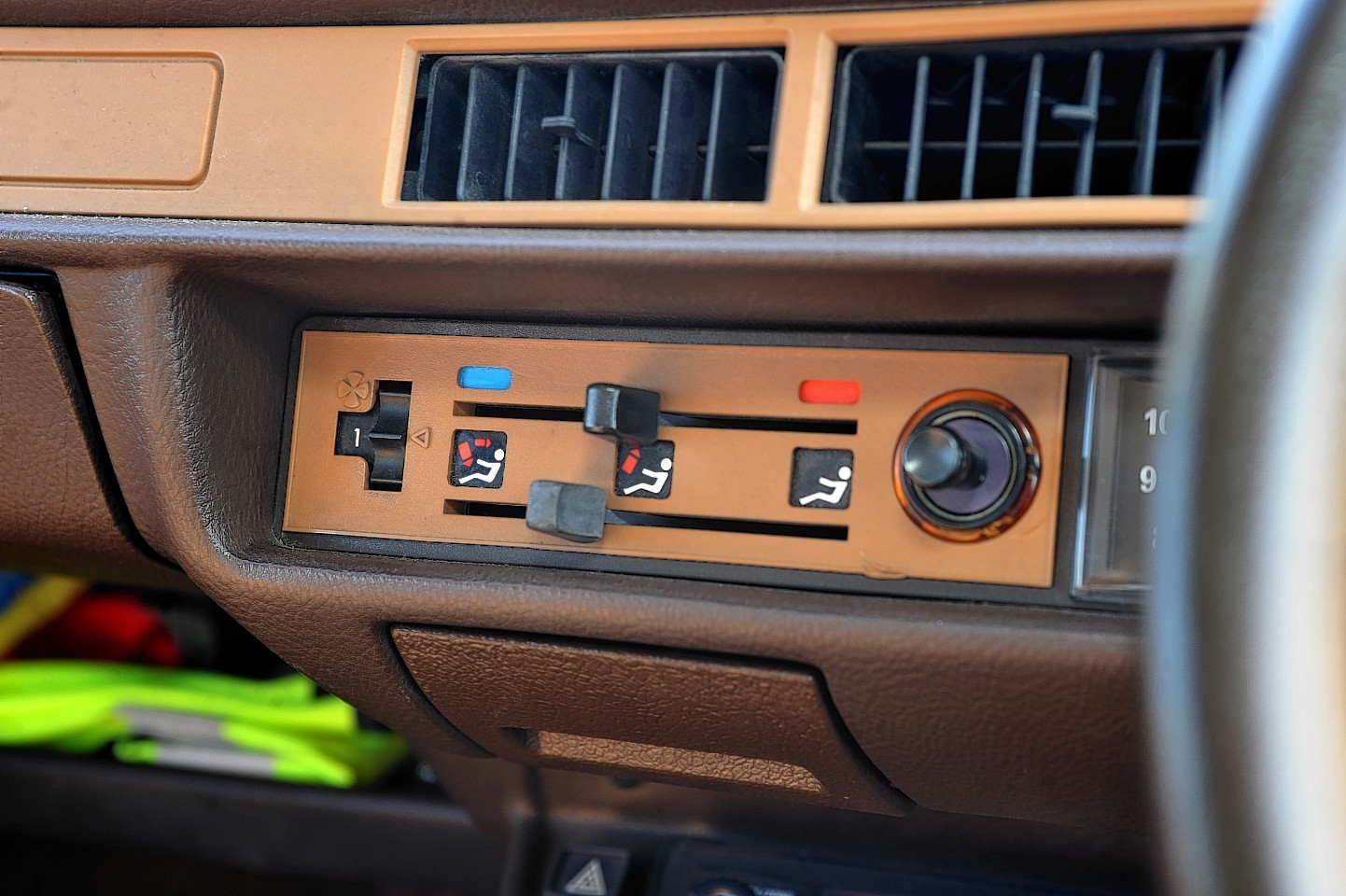 Their second car, a 1982 305 SR, has also become a daily run around although that was not what it's initial purpose was going to be.
Jonathan said: "The SR was bought from Ebay and the purpose of it was because it is mechanically identical to the GLS, it was to act as a source of spares for the first. It turned out to be in some ways better than the one we had and the bodywork is actually in a better condition. That's now used day-to-day as well.
"They are both practical hobby cars that you can use all year round and whatever the weather."
Jonathan explained that while not exotic, they are genuinely rare, something he particularly likes about them.
"They are genuinely rare rather than the Porsche 911 rare where people think they are rare because there weren't that many built but there are many more left in existence; where as with these there was loads built but hardly any left on the road now.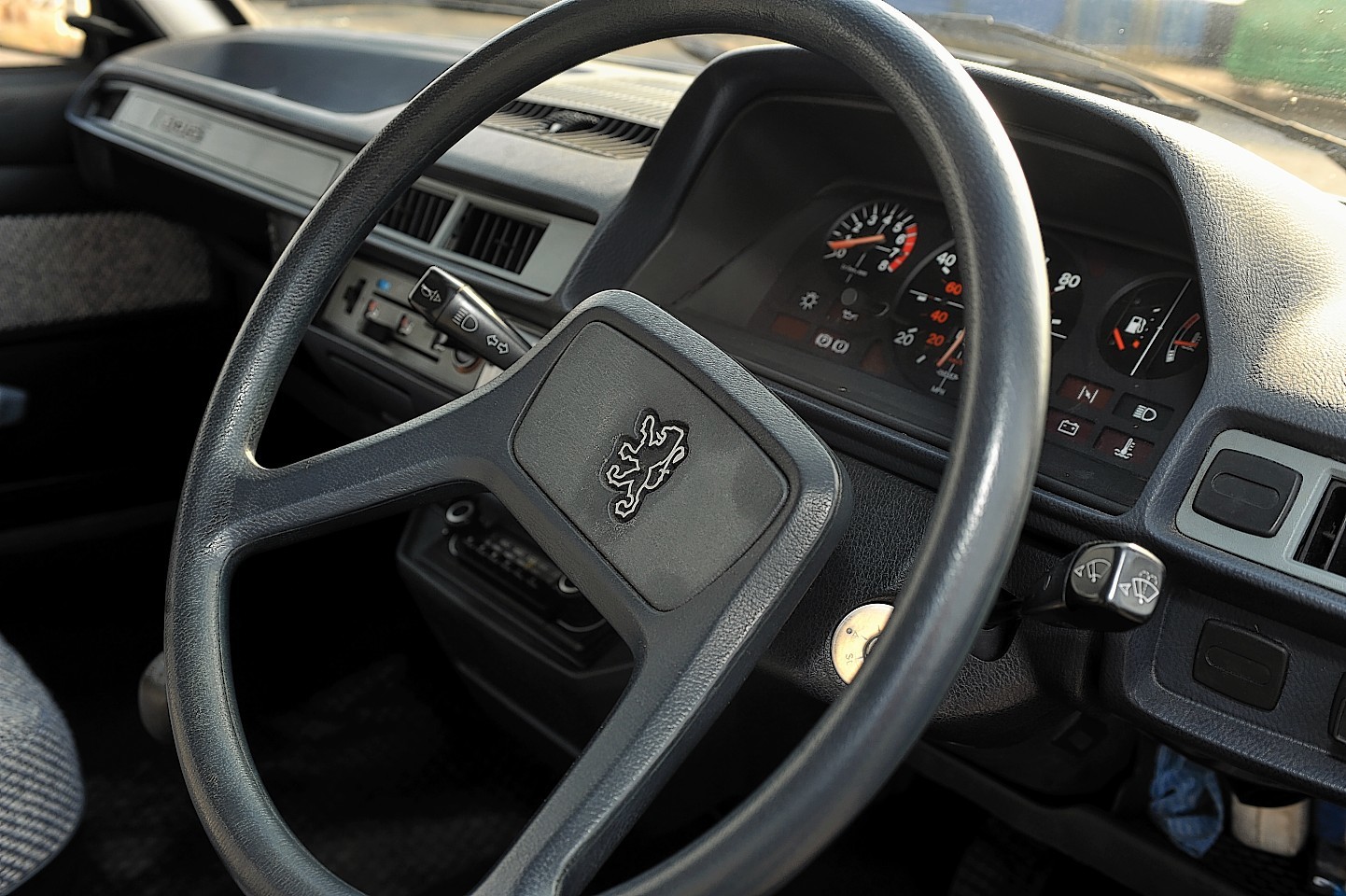 "I actually prefer the older ones because I like the designs better. I think Peugeot lost its way a bit when they went away from having Pinin Farina designed cars. To be honest until their most recent 308, which I do think is a good looking car, I don't think the designs have been up where they should be.
"What I like about these is that they are mechanically very simple. There are no electronics in them, any basic mechanic can look under the bonnet and make sense of it."
Between them, Jonathan and Linda have owned around a dozen Peugeots – four 205s, four 305s, two of which were estates, a 204, a 504 coupe and a 403 cabriolet.
But the one that Jonathan has loved the most was the 504 coupe, a model that was around in the late sixties to early eighties.
"It's a very elegant Pinin Farina design, it's a good long distance cruiser that is very comfortable, he said.
"I used to be able to drive up from Bristol to Elgin, get out of the car and feel quite relaxed whereas most cars you feel like you've been sitting in a car for 12 hours."
As for his future relationship with the marque, Jonathan said he has no intention of buying any more. As well as the cost, the cars are currently taking up all his drive space.
"It's become a bit of a juggling act trying to get one of them out so I think we have enough," he added.
Jonathan's first car: Peugeot 204 estate
Jonathan's dream car? 403 Cabriolet. The one Columbo drives in the TV series.
Linda's first car: a Mini
Linda's dream car: Anything that gets me from A to B.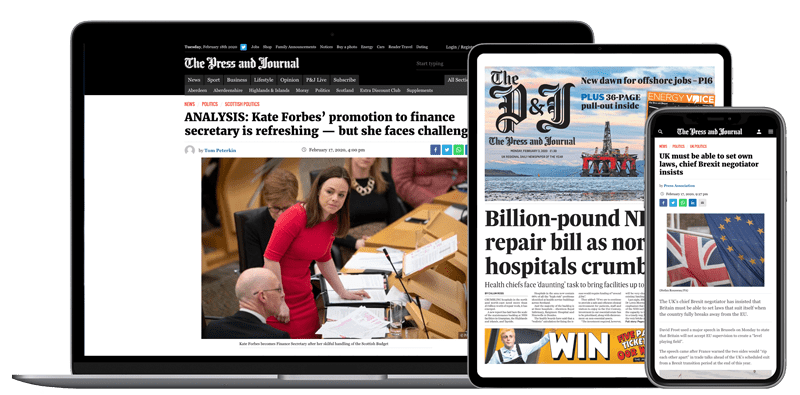 Help support quality local journalism … become a digital subscriber to The Press and Journal
For as little as £5.99 a month you can access all of our content, including Premium articles.
Subscribe