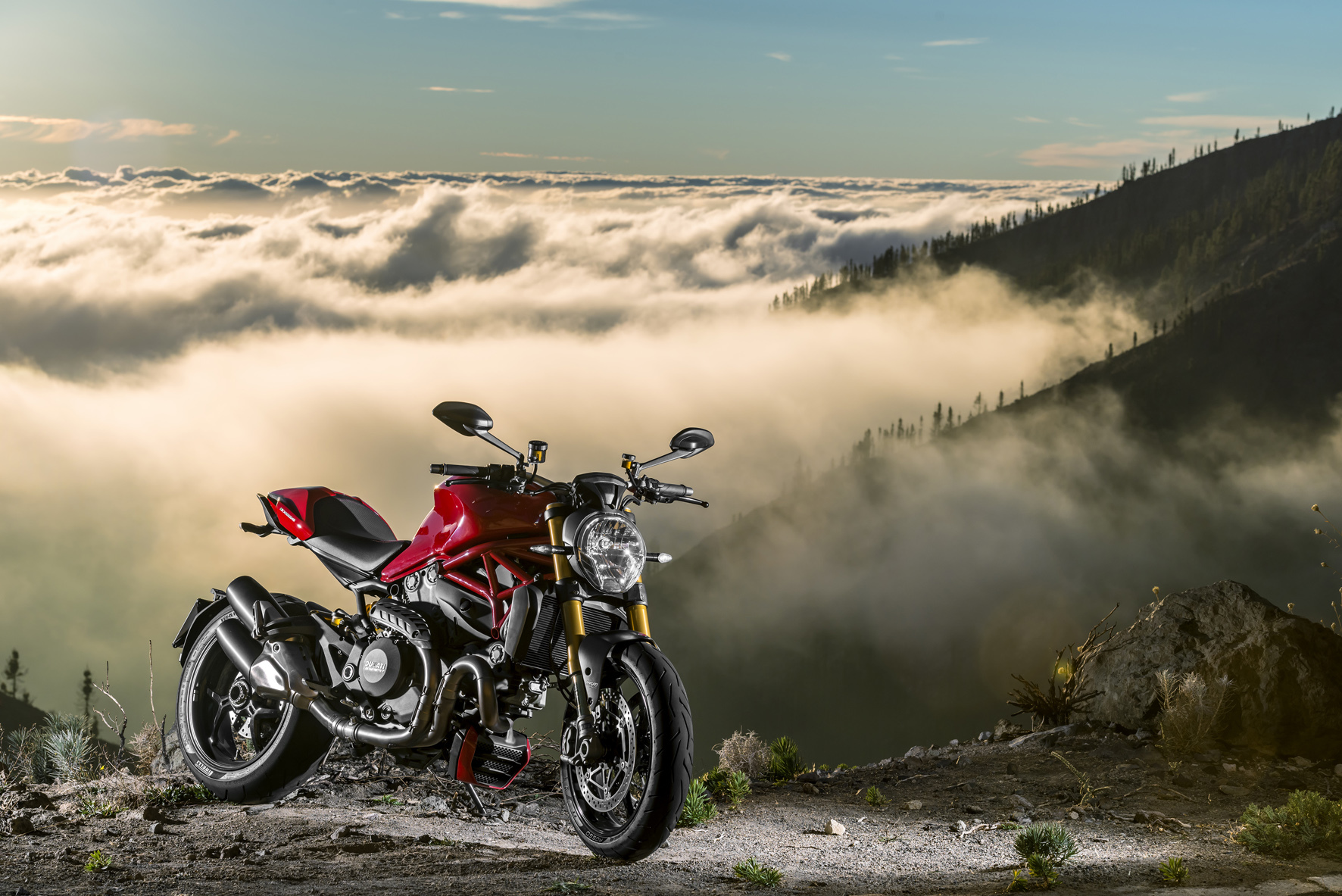 Renaud Amand checks out a bike that is a monster by name – but not by nature.
If you are a fan of Ducati's big-capacity naked bikes, you'll immediately compare the Monster 1200 S to the old Streetfighter 1098. The newbie doesn't look so dynamic in comparison, but then again the Streetfighter was as extreme as being stuck in a flooded lift with a live shark.
The Monster is more ergonomic than all that. More user-friendly at first contact. There are handy grab rails for a pillion, a 17.5-litre tank, high handlebars and optional semi-soft luggage that boasts a 45-litre capacity. Hang on a minute: this bike is built for two-up touring.
So it's rather odd that despite the complex dash that comes complete with the now obligatory riding modes; Sport, Touring and the 99bhp Urban, plus an eight-step traction control, the Monster has no gear indicator. Hmmm, okay, you don't really need one I suppose. But then there's no fuel gauge either. On a tourer? Really?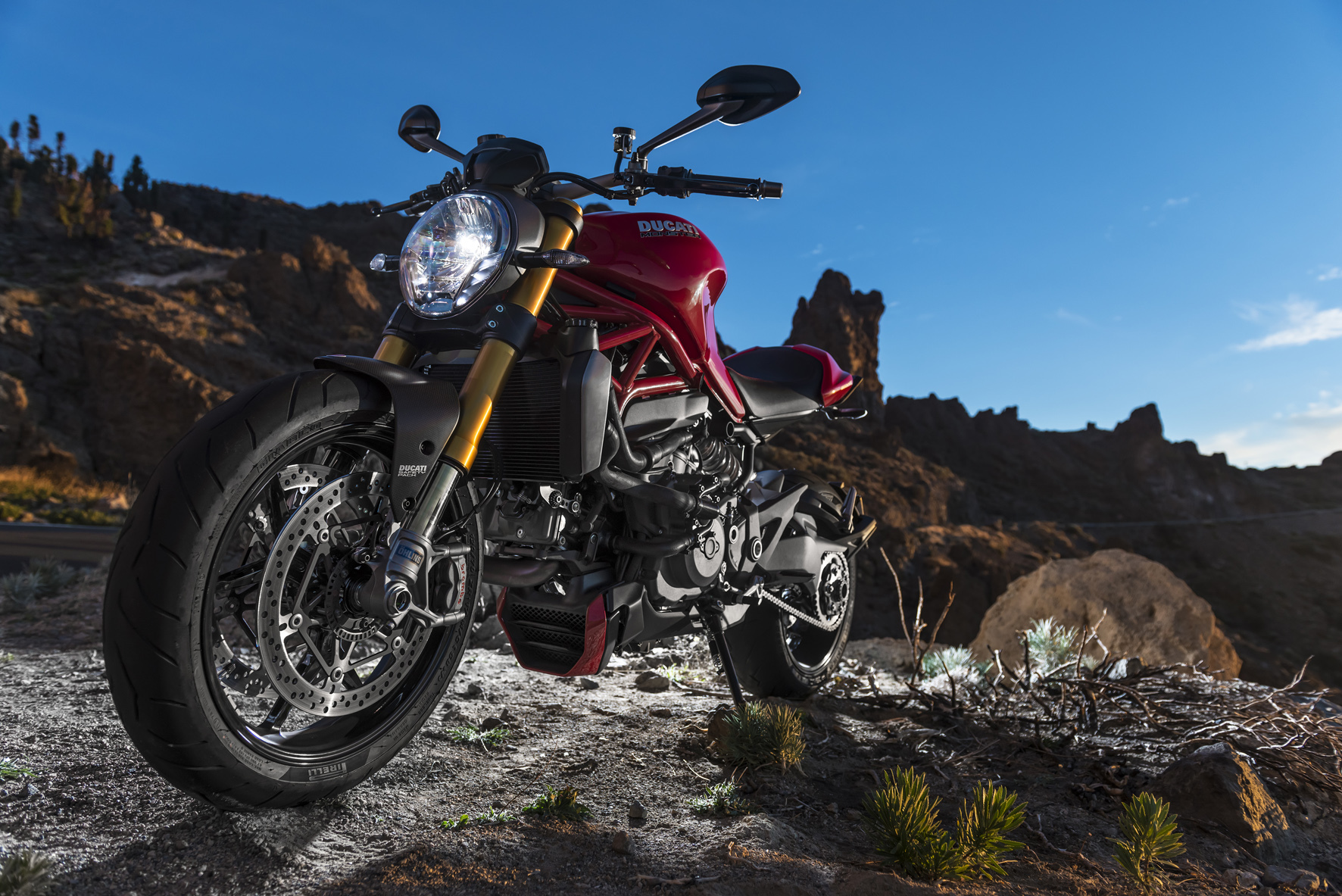 It's a Monster though, and, for that reason alone, it's bound to sell. The name itself is as firmly embedded in Ducati's history as the colour red, and Monster means sexy, stylish, loud and downright cool. The Italians would be mad to stop milking this two-wheeled cow.
To keep costs down and the price competitive, the M 1200 S (to give it its abbreviated moniker) has fully adjustable 43mm Öhlins, upside-down front forks with a titanium nitride coating and a fully adjustable Öhlins monoshock with an external piggy-back reservoir, rather than an electronic set-up.
The Monster's suspension may not be as high-tech as BMW's (optional) active system, but it is definitely an improvement over the disappointing budget forks that the Monster 1100 S and Streetfighter 1098 S had. The ride quality is smooth, the handling feels surprisingly light and neutral at slower speeds, the bike sticks to its line even when the road is less than perfect and you can land wheelies without risking dislodging your teeth.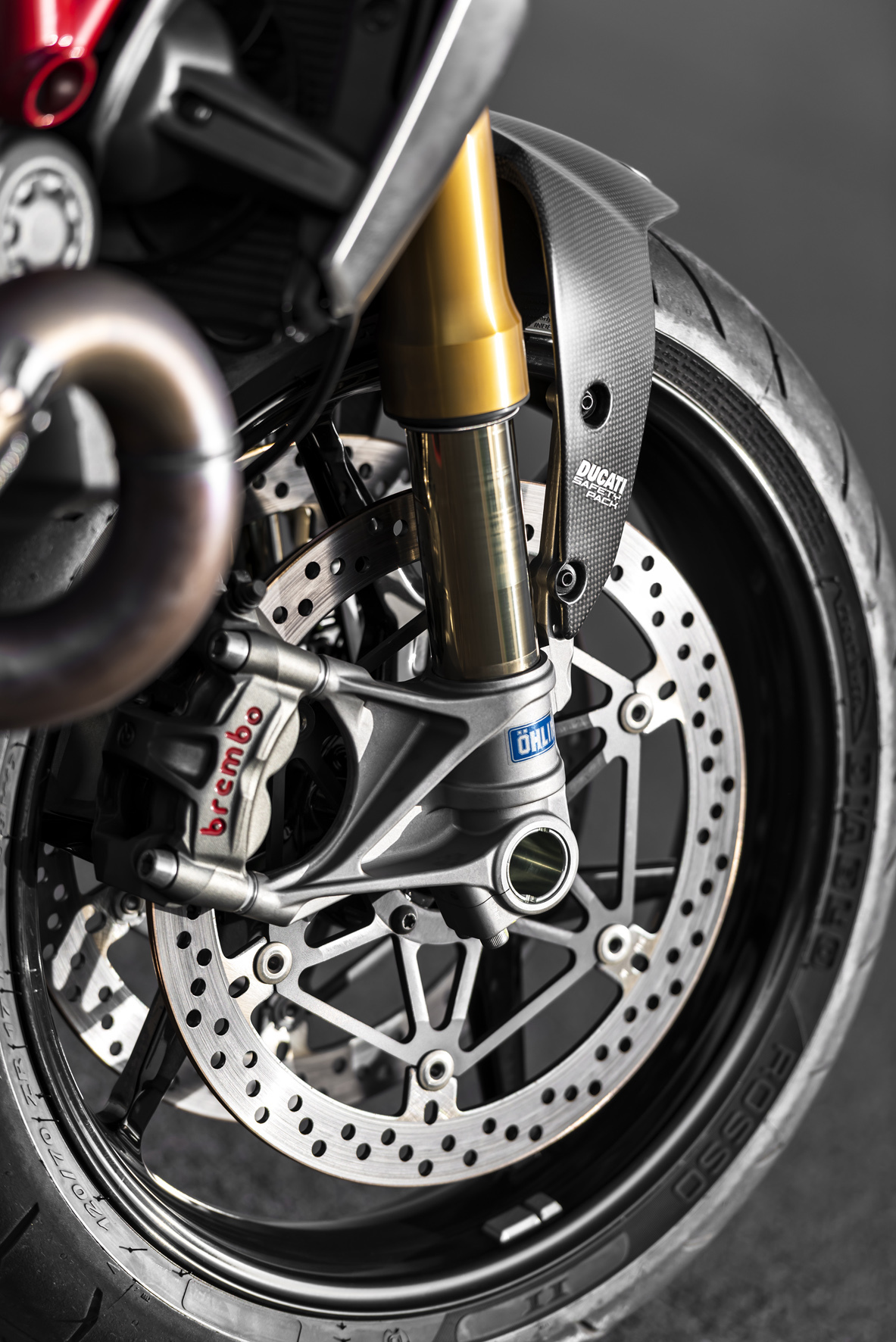 As the pace increases, so does the impact of the bike's 209kg weight. There's ample ground clearance but if you ride with real intent, the effort required to heave the Monster from left to right is significant enough.
While riding ergonomics are better than the Streetfighter's, the clutch snatches abruptly in the last few centimetres of movement, the gear change could be lighter and smoother, and the throttle response isn't the most natural. That said, these niggles are likely to fade with time in the saddle and miles on the clock.
The turning circle isn't brilliant, and completing a feet-up U-turn in one go is a challenge on an average road. But on the plus side, the roomy riding position (with a two-way adjustable saddle) means that for straight line autobahn blasts, you can tuck in and hit triple figures without neck ache.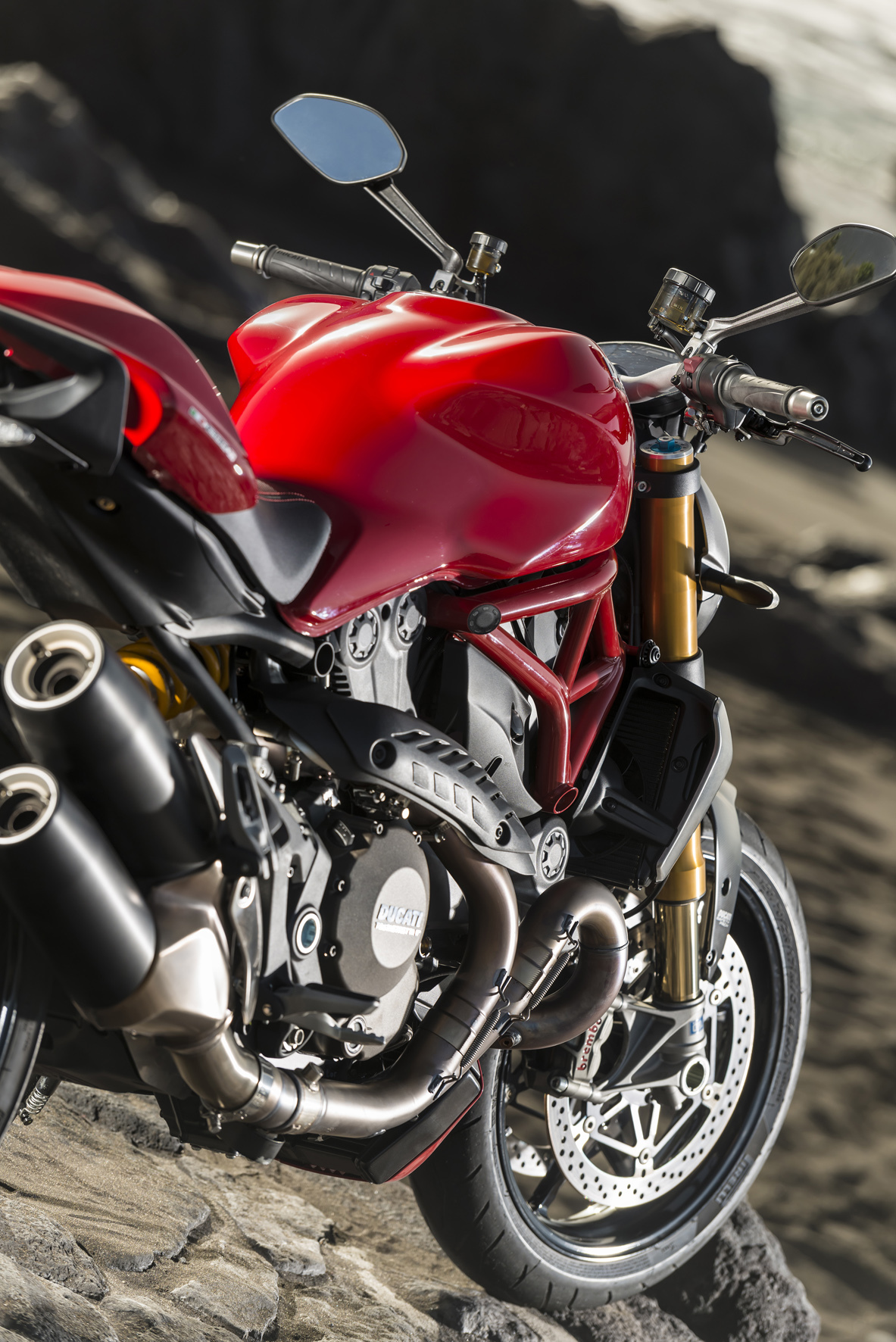 The brakes are also among the best in the class which should come as no surprise as they've been lifted from the Panigale, complete with a Bosch 9MP ABS system that has three settings plus an "off" button. Unlike KTM's 1290 Super Duke R you don't need to turn the Monster's traction control off to pop wheelies, but with a long 1,511mm wheelbase the Ducati is not a natural wheelie-beast.
It uses the same Testastretta 11-degree engine as the Multistrada and Diavel but it feels more forgiving in the Monster, pulling in third gear from as low as 2,000rpm. It pulls strongly from around 5,000rpm and it kicks you in the behind for a second time at 7,000, sucking the horizon in towards you as though the headlight is hiding a secret vacuum.
For your extra £1,300 over the price of the standard Monster 1200, you get the Öhlins bouncy bits and increases of 10bhp and 5lb/ft, although be prepared for plenty of vibrations if you're constantly chasing peak power.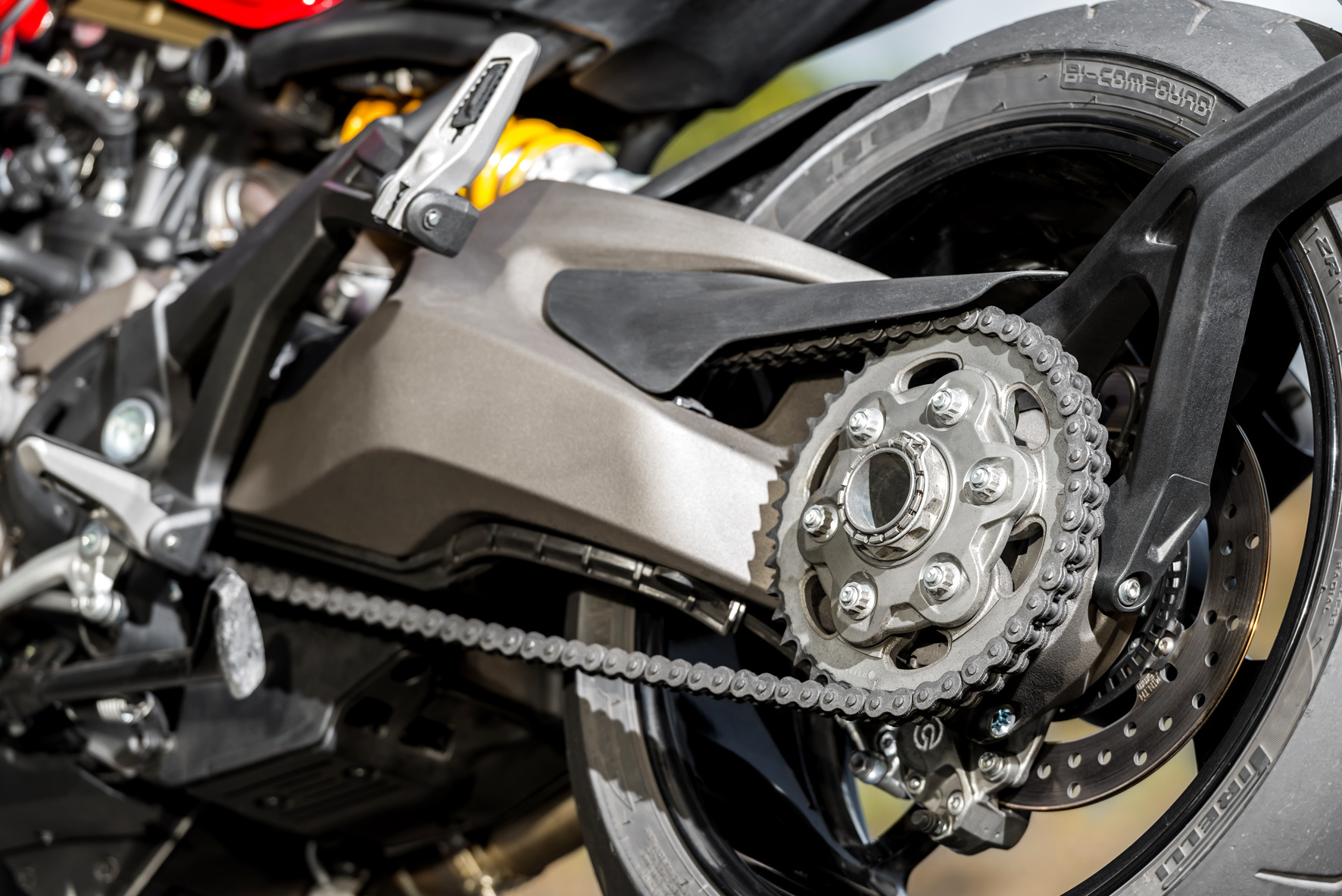 Price-wise, the Monster 1200 S fits neatly between its most obvious rivals; BMW's £9,990 S 1000 R and KTM's £13,999 1290 Super Duke. The competition may have the edge in outright performance but the M 1200 S is a positive evolution, and despite its idiosyncrasies it's still the most versatile, rounded Monster the Italians have ever made.
Facts & figures
Model: Ducati Monster 1200 S
Price: From £12,995
Engine: 1,198cc liquid-cooled cooled V-twin producing 143bhp @ 8,750rpm and 92lb/ft @ 7,250rpm
Transmission: Six-speed sequential manual, chain drive
Weight (dry): 182kg
Seat height: 785-810mm
Fuel capacity: 17.5 litres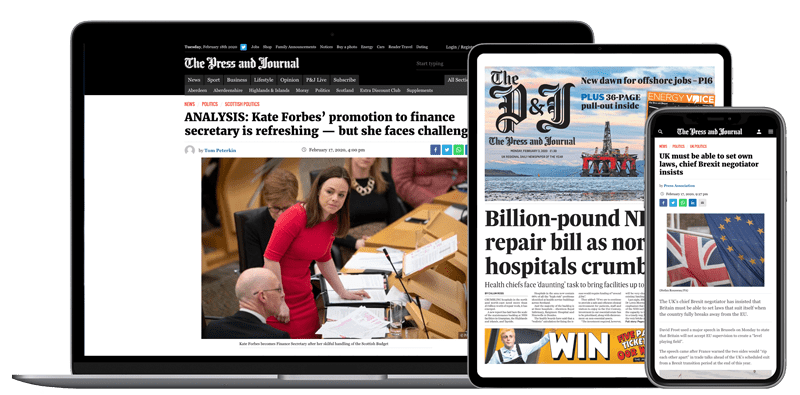 Help support quality local journalism … become a digital subscriber to The Press and Journal
For as little as £5.99 a month you can access all of our content, including Premium articles.
Subscribe