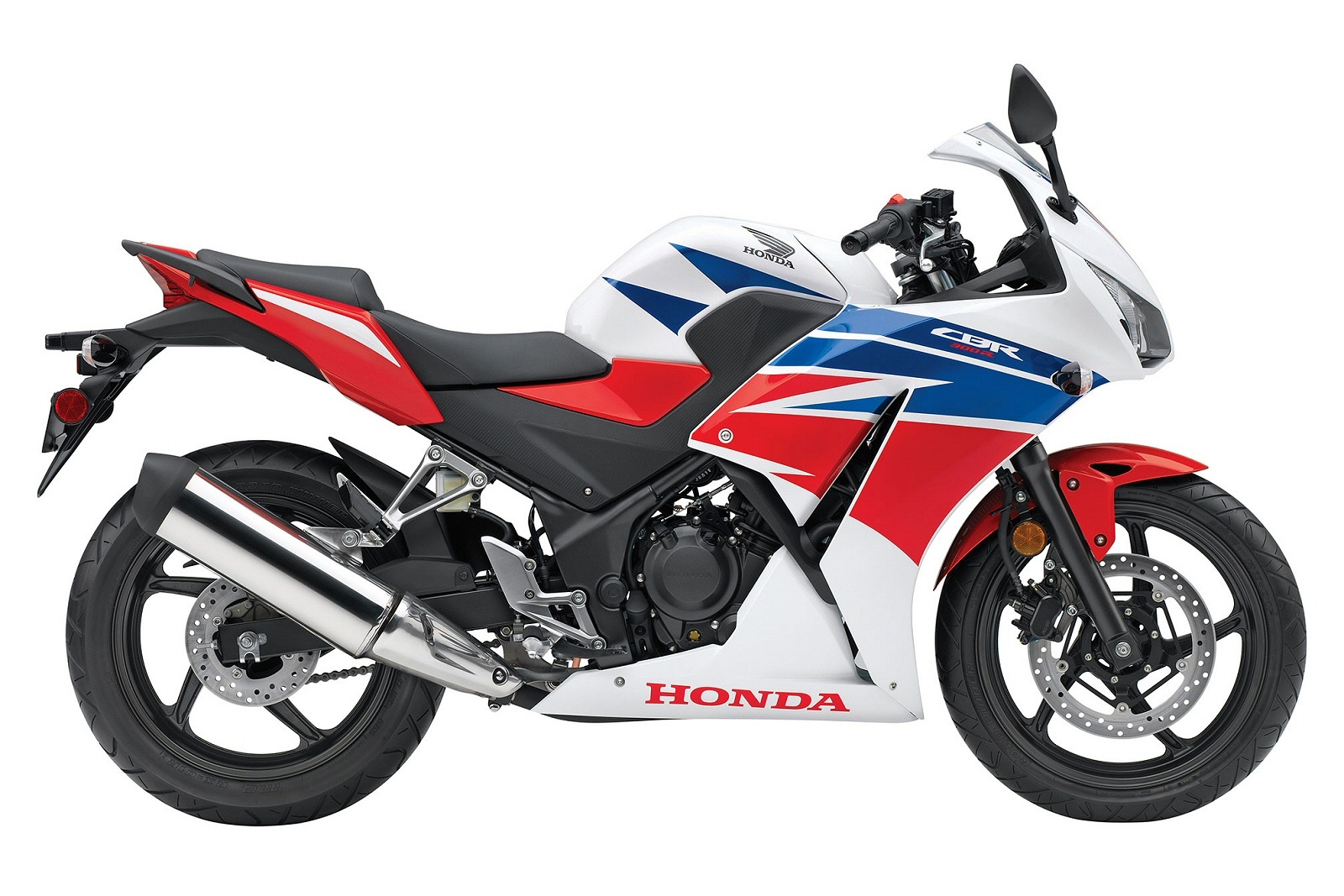 WHAT'S IT ALL ABOUT?
At the opposite end of the motorcycle spectrum from the screaming superbikes is a collection of far more modest bikes designed to fill the role of simple, cost-effective transport. Honda's CBR300R is a prime example of the breed. Without that many bells or whistles, it concentrates on getting its rider from A to B without leaving a gaping hole in their finances or stirring up undue drama en route. The 2015 fuel-injected CBR300R features everything you want in a first-time bike. It is lightweight, has a power-band that's immensely user-friendly plus excellent fuel economy and unmatched reliability.
WHAT DOES IT COST?
Price is one of the major selling points of this practical Honda. It comes in at a very economical on-the-road price of £4,299. There may be cheaper ways to get your hands on a new motorcycle, but few which will put you in possession of a product of the CBR300R's quality from a brand with Honda's clout and bullet-proof reliability.
HOW DOES IT HANDLE?
The 286cc engine is set up to bring exceptional fuel economy rather than extreme performance. These days, mpg is a bigger selling point than mph for buyers of this type of bike. You can expect around 70 mpg from this frugal unit. The top speed is around 95mph, so the bike is up to the cut and thrust of motorway traffic, although it will be more at home in the urban environment where the 30bhp power output and 20lb/ft of torque provide punchy performance. Stopping duties are taken care of by a 296mm front disc brake and 220mm disc at the rear.The Honda CBR300R should make for a stylish and comfortable city commuter. Where Honda's CBR300R really scores
is in its big-bike looks and excellent ride quality. The seating position is extremely roomy allowing even tall riders a comfortable riding position. There's even enough seat room to move backwards to accommodate long arms. Comfort is a major selling point for this bike, yet it still gives the impression you are sitting astride a serious 600 rather than a pumped-up 250.
VERDICT
The focus of this bike is quite rightly on minimising costs without sacrificing style and it is reassuringly cheap both to buy and to run. That means that sacrifices have to be made on performance and equipment but they are small ones, and with its attractive design the CBR300R doesn't remind you of them too often. It's another highly effective and competent bike from Honda and one that will probably sell in huge numbers.
Facts and figures
Bike: Honda CBR300R
2015
Price: £4,299 otr
Engine: 286cc 4-stroke single dohc with fuel injection.
Top speed: 95mph
Seat height: 785mm
Power: 30.4bhp@8,500rpm
Weight: 164kg (wet)
Tank size: 13 litres