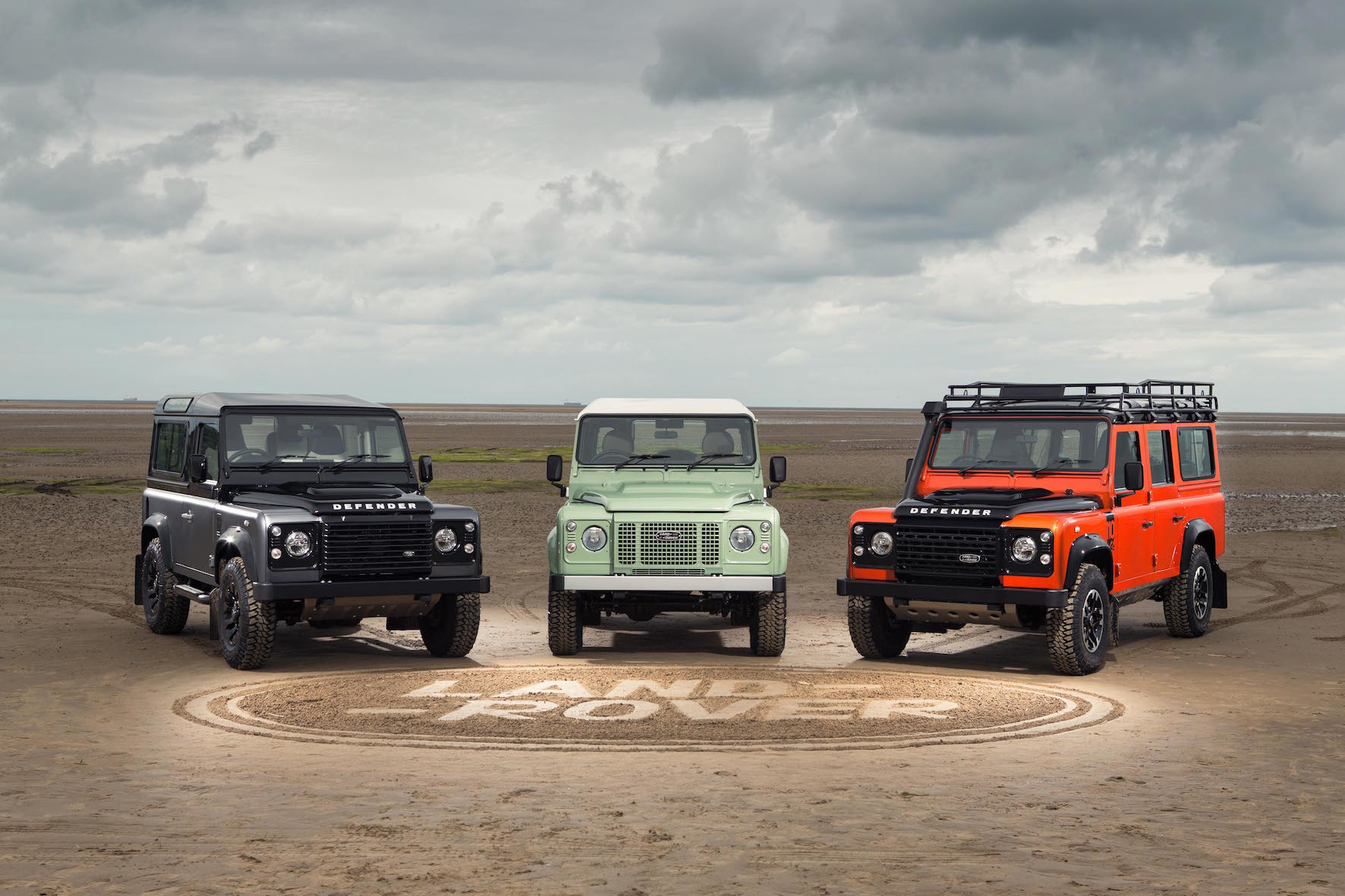 Land Rover has announced a trio of last-of-of-the-line Defenders as the firm prepares to wind down production of its long-serving off-road icon.
2015 will see the firm say goodbye to the car that started it all, but the Brit firm is determined that the Defender should go out with a bang and not a whimper.
As such, three limited edition models have been created each focusing on a different aspect of the Defender's heritage. At £61,845 the Defender Autobiography Edition is the luxury option complete with leather, a modest power hike and restricted to 80 units.
In a nod to the basic models that first rolled off the production line, at £27,800 the Heritage Edition boasts a 'classic' grille, distinctive Grasemere Green paint and a white roof. Land Rover has also been a little more generous with the numbers, as this model will run to 400 units.
No Defender line-up would be complete without a proper, rugged model, and the predictably named Adventure Edition should fit the bill, thanks to its additional underbody protection and the inclusion of chunky Goodyear MT/R tyres. Available for £43,495, it will be available in greater numbers than the other special editions as production has been pegged at 600 units.