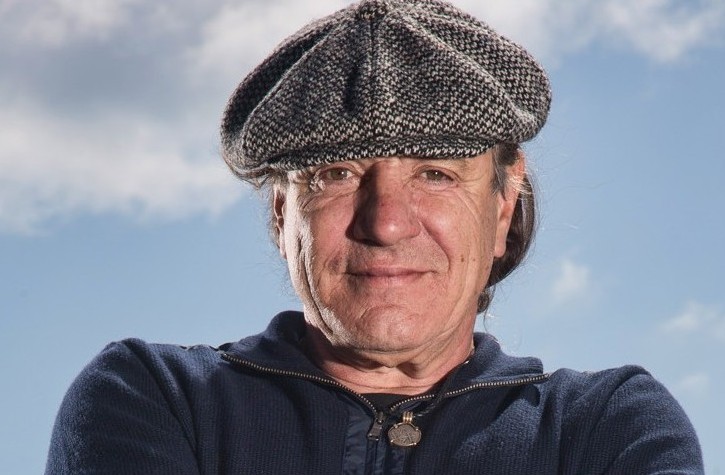 Brian Johnson is the lead singer of legendary rock band AC/DC, and a confirmed car nut. His passion for the best motors in the world has earned him a slot presenting the new TV show Cars That Rock. Here he speaks to Your Car about his beloved Thunder Guts, texting behind the wheel and the 1966 World Cup
What do you drive?
It's a toss-up between old Thunder Guts [my 1928 4.5-litre Bentley] and the Rolls-Royce Phantom. I drive it like a Ford Transit; you can do anything in it. It's fast, it turns on a tanner – (adopts old English aristocratic accent) that's a sixpence for you younger people there. Wait, sixpence? They don't even have sixpences any more, do they? Err, it turns on a 5p piece. I'm diggin' meself a hole, here.
What was your first car?
Me very first car was a 1959 Ford Popular 'sit up and beg'. It was a funny kind of beige but the real kicker was that it had a salmon pink interior. I don't know who initially bought it but it was probably Ray Charles. It was an awful combination, but it was a gift from my father on my 17th birthday and I think he paid £50 for it from a chap at work, and to him that was a lot of money. To me it was something I thought I'd never get, because Pops wasn't like that. It was probably the most wonderful day of me life.
What was your best car?
That's like asking what me favourite Beatles track is. I'll wake up every morning with a different answer. I mean the Ferrari 458 is probably one of the best cars I've ever had, and the Bentley four-and-a-half-litre 1928 gives me more satisfaction than any vehicle I've ever had. I love that car; I drive it like I've just stolen it. But then there's the Rolls-Royce Phantom; another fantastic car.
Is there a car that you'd like to buy but don't own yet?
Yes. The Bugatti Veyron, but the trouble is after looking into it, I think the Bugatti Veyron owns you. You have to send it back every year so they can fiddle with it until they're happy. It's a tremendous car but there are too many strings attached.
What drives you mad on the road?
Somebody texting. I hate it, and they're going about 90 miles an hour and ya like: "why don't you just read a book and make a really nice job of it?" (Laughs) What else makes me mad? People not using turn signals. Oh, and of course I live in America and the worst thing about America is people in the fast lane doing about 5mph under the speed limit and they will not move (adopts American accent) because it's their God-given right, let me tell ya. I'm an Amuricun and don't you forget it, young Limey.
What do you keep in your glove box?
Usually CDs and stuff like that. I know a lot of me friends in America have a big fat handgun in there but that's not like me. Just things like addresses I might need or telephone numbers, because I don't have an iPhone; I'm a dinosaur. I hate them, I don't want anyone to know where I am at any given time. It's just rubbish in there, really. I don't have a pair of gloves in there, funnily enough.
What's the best music to drive to?
I just did a list, actually, there are so many great ones: La Grange by ZZ Top, Low Rider by War, y'know? Get your lips round that one. George Thorogood and the Destroyers' Bad to the Bone, Status Quo or Stattus Quo as they call 'em in America.
What's the best driving adventure you've been on?
Let me think. Probably 1966. I went with two friends and set off from Newcastle to visit my relatives in Frascati, which is just outside of Rome. England, that day when we set off, were winning the World Cup. We were going down the A1 and stopping at petrol stations just to ask how it was going. We eventually got there after about three and a half days or something. On the way back, the friend of mine whose car it was – and who wouldn't share the driving – fell asleep. We did about four somersaults, ran straight into another car doing 70mph. The other passenger got thrown out about 50 yards into a field, the driver ended up with the ignition key and the steering column through his chest, and I was absolutely unmarked. We had to walk back to England from somewhere between Lyon and Calais on the N7.
Have you ever had a crash when you were driving?
No. On a race track, yes, but not on the road. The worst on track was possibly at Road Atlanta, where I was leading until we had a Georgia Downpour, which is absolutely torrential rain. I had regular slick tyres on, and coming up the back straight towards the bridge I aquaplaned. I got some footage from inside the car, and the bridge was coming at me and the wheel didn't work, the brakes didn't work, and I just hit it.