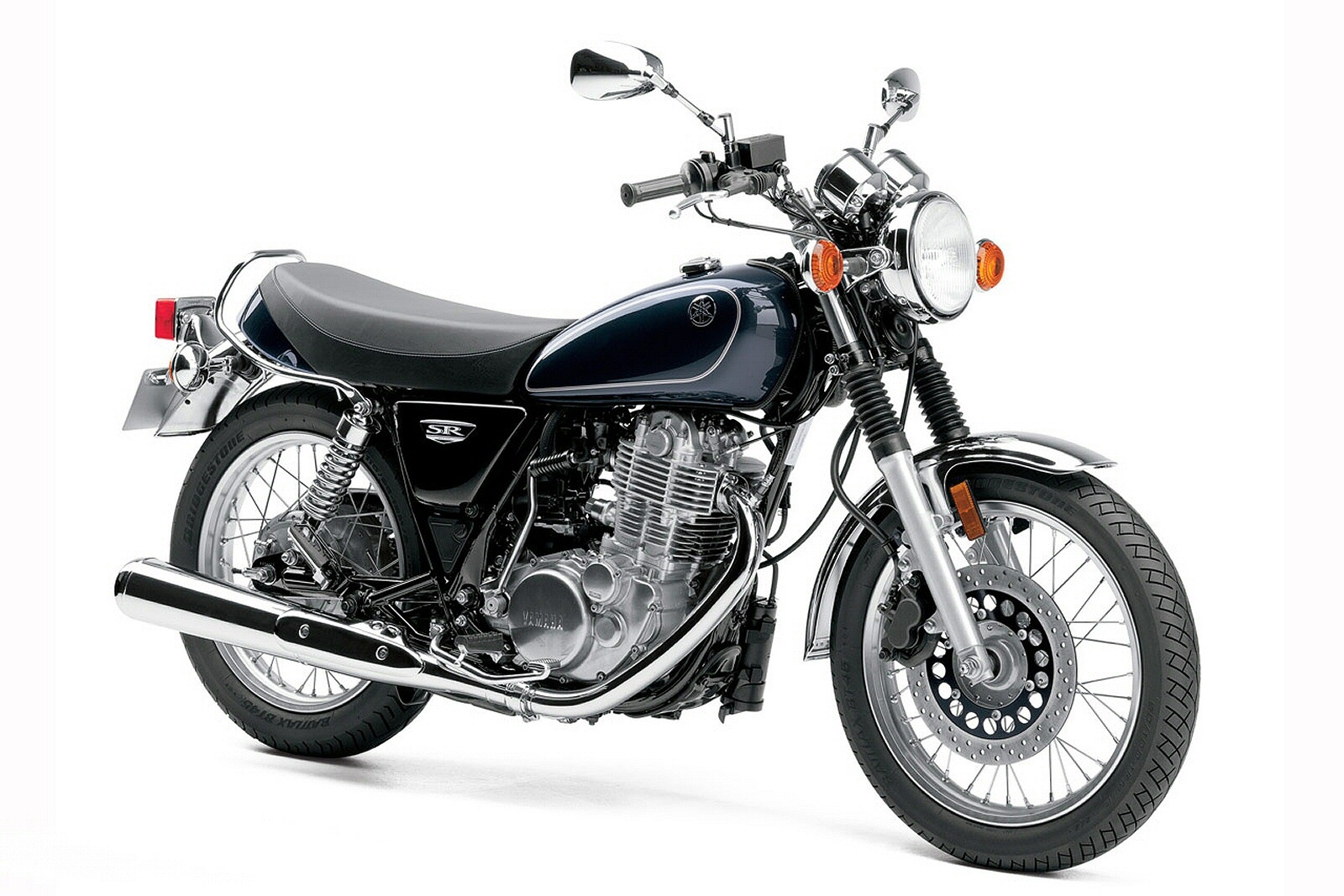 Yamaha has re-introduced its famous SR model in the UK.
Has it really been 36 years since the last time this bike appeared in the range outside Japan? It is now powered by an air-cooled 399cc two-valve, short-stroke single cylinder engine developing just 20.3lb/ft of torque and 27bhp of power. The fuel-injected unit is mated to a slick five-speed transmission and is started by a fully retro kick-start with no option for an electric start.
WHAT DOES IT COST?
At £5,291 on the road, the Yamaha is not cheap, especially when you consider how basic its specification is. So, what is the appeal of this bike? Well it is the same price as the Yamaha MT-07 but you will need to be over 24 years old and hold a category A licence to ride one of those, whereas you need be only 19 years old and hold a 'Direct Access' A2 licence to ride an SR400. So maybe that's where the appeal for this bike may lie?
HOW DOES IT HANDLE?
Despite its retro design, the Yamaha's handling is agile and exceptionally competent. The combination of disc and drum brakes not only pull the bike up well, but offer plenty of progressive feel. The retro suspension set-up is more than adequate and the SR400's ride comfort is exemplary. This new machine's lithe handling and excellent performance should be enough to close a deal for some.
Overall, Yamaha has succeeded in providing the SR400 with the general feel of a full-size bike while the riding position appears to be better than that found on several of its rivals, although this does, of course, depend on personal tastes.
Some may balk at the fact the only way to start the SR400 is by the old fashioned kick-start. In fact, many younger owners may never have experienced this starting method before. Yamaha has made life a little easier however by introducing a decompressor lever and a piston positioning indicator to aid starting. On the off-side, cam cover is a small window which indicates when the piston has eased over to dead centre. Keeping the throttle fully closed, a lusty blow on the kick-start springs the engine into life. The only time this procedure becomes a drag is if you stall the engine in traffic. You then have to get off the bike to see the piston positioning indicator before kick-starting the bike back into life again.
VERDICT
Yamaha has managed to carry out an excellent job with the SR400's retro styling, which is simple and true to the looks that were popular during the 1970s. The bike's overall appearance is authentic and very pleasing on the eye. It will also make an excellent daily commuter bike.
The 2015 Yamaha SR400 is available in dealerships now.
Facts & figures
Bike: Yamaha SR400
Price: £5,291 on the road
Engine: Air-cooled 399cc two-valve, SOHC four stroke
Maximum power: 27bph @ 7,000rpm
Maximum torque: 20.3 lb/ft @ 6,500rpm
Tank size: 12 litres
Wet weight: 174kg