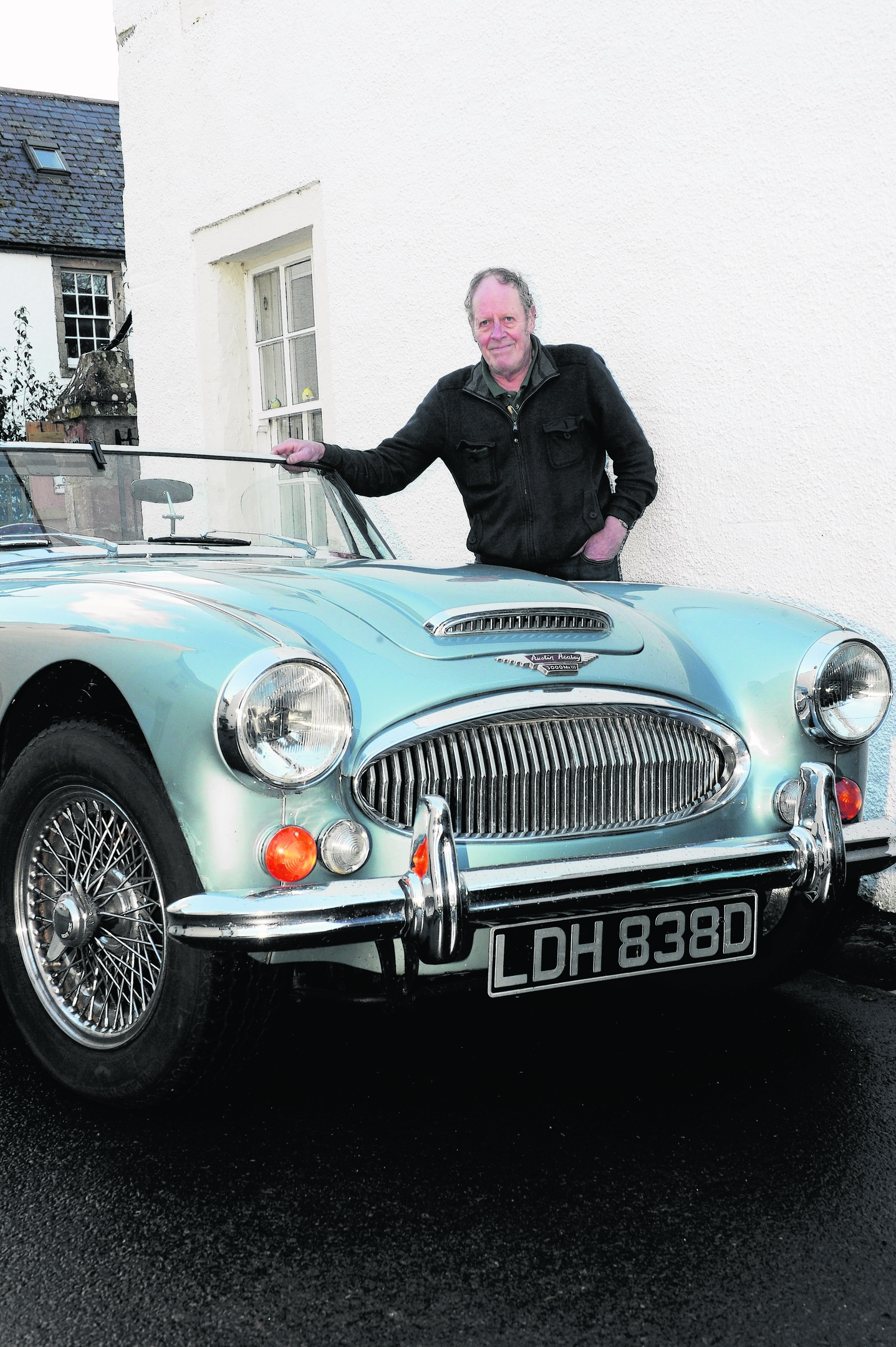 For around 50 years, Austin Healeys have been Jim Story's vehicle of choice.
At the age of 21 he bought his first one and now aged 70 he is enjoying his fifth one. It is a marque that he is a big fan of – and he's not the only one.
He was recently asked by someone if he would mind lending out his 1966 Austin Healey 3000 MK III to someone whose dream it was to own one but could never afford to.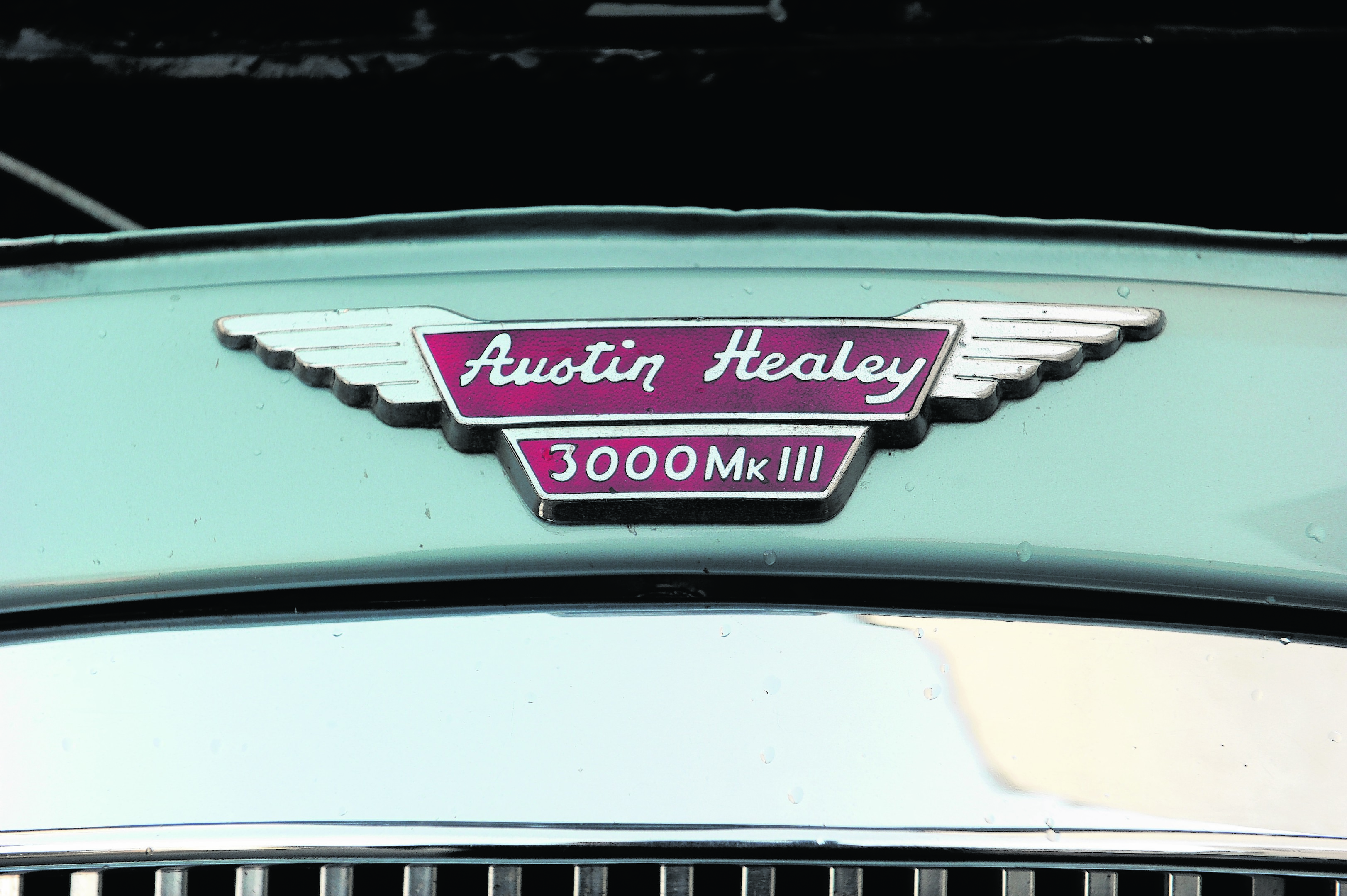 "It was the guy's 70th birthday and his family clubbed together to find someone who would lend them one for the day to surprise him," Jim, who lives in Cromarty, said.
"So they took him to the pub and I had to drive up and just pretend I was a customer. I walked into the hotel looking as if I'd just gone in for a drink and this old boy was sitting at the table.
"He said to me 'Oh I do like your car' and I just went over to him and said 'Oh really, well you can have it for the day if you want, here's the keys'. You should have seen his face. So I've had some fun with it."
Jim has had the car for seven years after buying it in Sussex. His brother, who runs a restoration business, worked on it for a month before it was transported up to the Highland village.
Now it is used as a day-trip car. Like many classic car owners, Jim doesn't like to take the car out in bad weather, which does mean the car can be in the garage for a few months.
He said: "I want to preserve it for as long as I can. It's worth waiting for though, waiting for those sunny days. Obviously being a convertible I never have the hood up, I always have it opened."
Admitting that he is now "past it" in terms of looking after the car himself, Jim relies on a local business, Kinkell Classic Cars in Culbokie to keep it looking its best. He said they do a "lovely job of keeping it looking right".
It was a promise that Jim had made to himself that made him go looking for another Austin Healey seven years ago. He told himself that once he paid off his mortgage, he could have another one. This one, he explained, is a nice example of the marque but doesn't have as interesting a story as some of his previous ones.
His first Austin Healey came 50 years ago when he was just 21. He said it was most boys' dream at the time to own one, they were one of the most exciting big rally cars produced in that era.
"It was a very successful rally car for the Austin company," he said.
"It was just one of the most iconic cars out there. Everyone wanted one. I was lucky enough to get one.
"A lot of them went abroad to America, around 95% of the Healeys. There was a big market over there for them. A lot of them did come back again, my current one spent half its life in California. A lot of them came back in the 1990s and were converted back to right-hand drive and mine is one of them. There are very few original right-hand drive ones made because they all went to America."
Jim bought the first Healey from a local garage in Sussex from a man who used to race them. He told me he remembers getting all excited thinking how much he'd love a car like that and how the garage owner managed to find him one.
That car stayed with him for a few years but after getting married and with an aim to buying a house, they had to sell the car. He had to wait around 15 years for his second one – which was worth the wait in the end as it turned out to be quite special.
"The second one was the best one of them all," he explained.
"It was actually owned by the managing director of the Austin Motor
Company. It was a rally car that was very famous and had been driven
by Pat Moss, Stirling Moss' sister. It was a beautiful car. I had that for eight years. And then it was school fees to pay so it had to go.
"It's probably worth around a quarter of a million now. It won some big race at Goodwood Revival a few months ago so it's still around but not mine unfortunately."
In the intervening years Jim owned another two Healeys, which he
had for a few months and passed on. He said they are cars that you
just love or hate – and clearly he is in the former group.
He said: "They are timeless in their design, they have a shape that you can never ever get bored with, they've got a lovely straight six engine which makes the most distinctive sound that just thrills everyone. There is just something about them.
"There are quite a lot around nowadays but I'm afraid now they are a rich man's toy. I was lucky to get mine for a reasonable price but now because they are so sought-after, the price has gone up and up so I've got to look after mine.
"When I bought my first one they were £1,100 brand-new. Now you can't find a decent one for less than £50,000 so they are very valuable."
My first car…1932 MG
My dream car…Quite happy with what I've got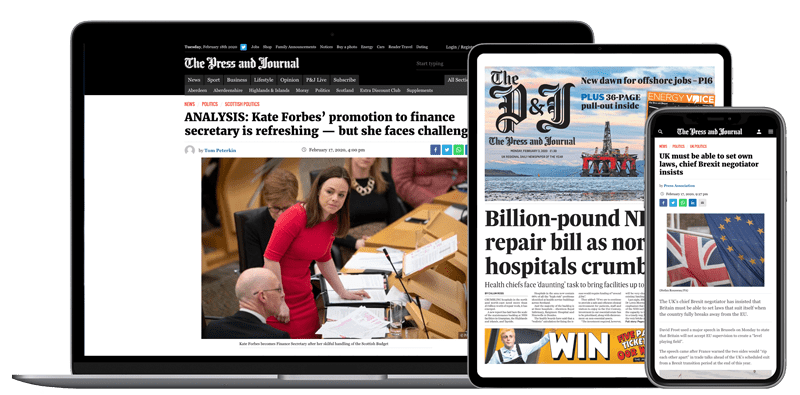 Help support quality local journalism … become a digital subscriber to The Press and Journal
For as little as £5.99 a month you can access all of our content, including Premium articles.
Subscribe