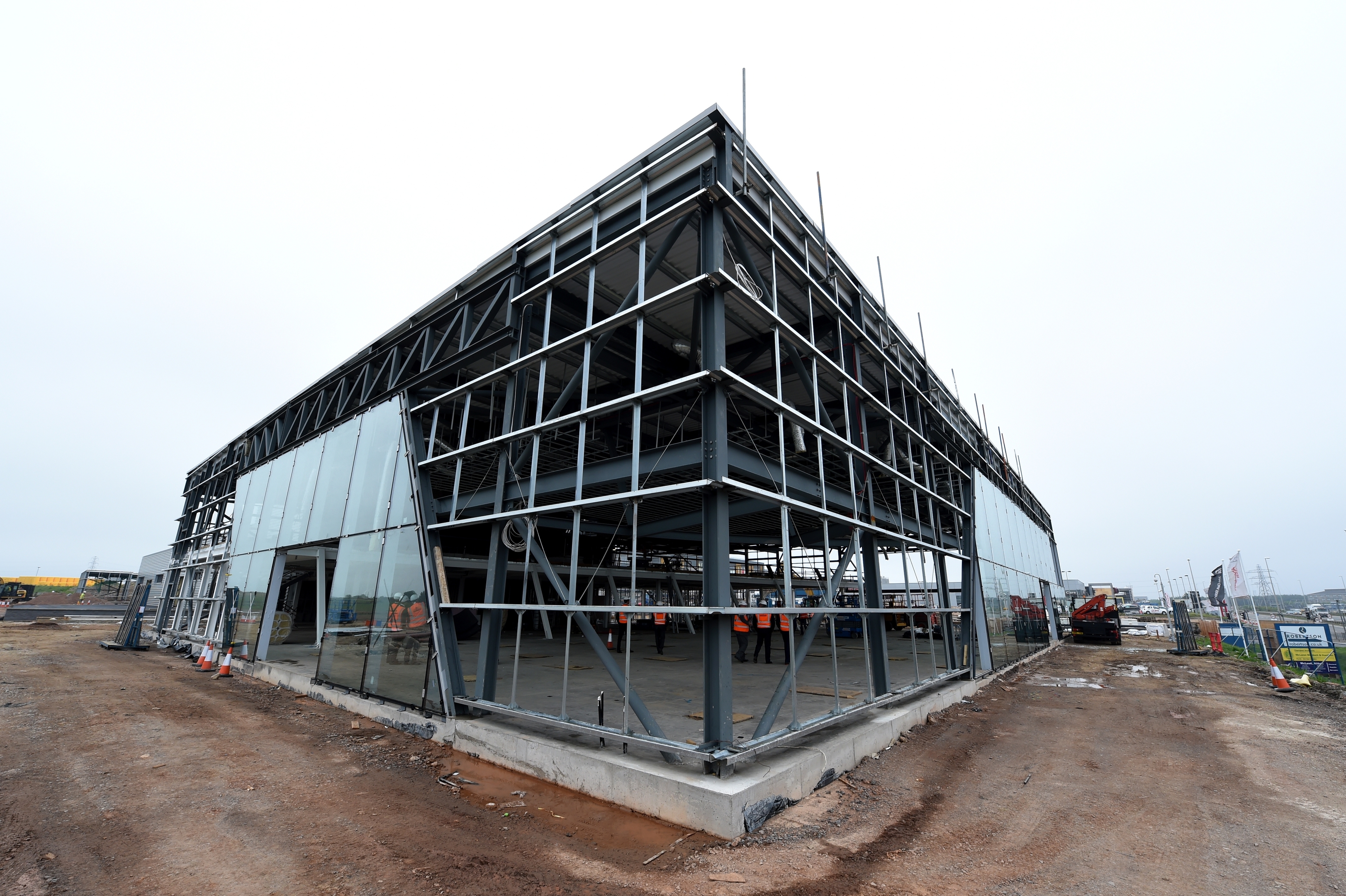 Award-winning motor company John Clark Motor Group (JCMG) has made a significant step towards the completion of its highly anticipated state-of-the-art Aberdeen Audi site and is still on track to be fully operational in the fourth quarter of 2015.
The main foundations, laid by the infrastructure group Robertson, are progressing well, with the new and used car showrooms completed in terms of the flooring, roof and wall cladding. In total, 440 tonnes of structural steelwork has been utilised to build the new dealership, which also includes a workshop designed to cope with a service capacity of up to 36 vehicles.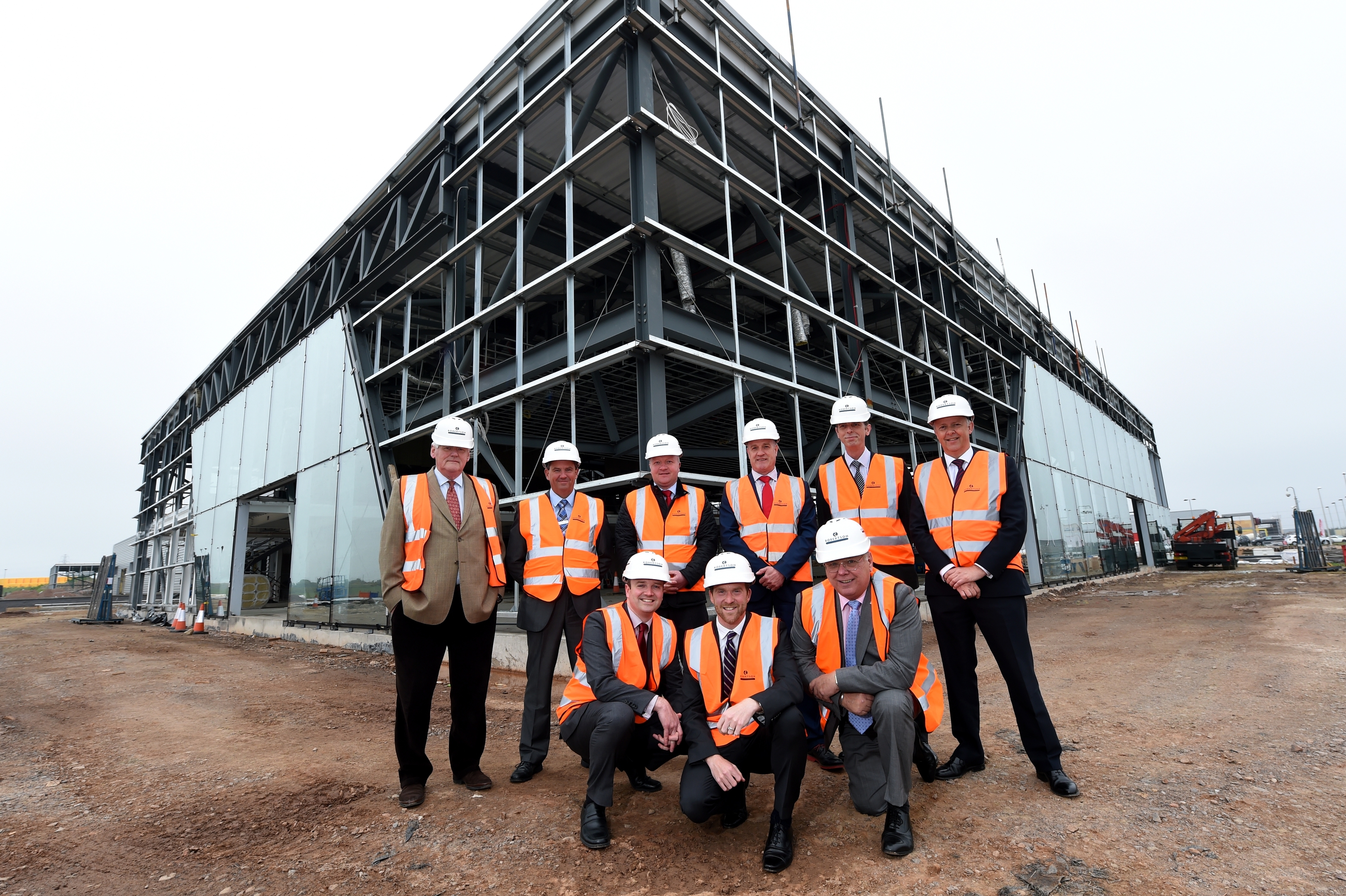 The company has invested £9million into the facility, which will be the first of its kind in Scotland and will undoubtedly build on the dealership's outstanding reputation and ensure improved levels of customer service. The new car showroom space is 40% larger than the current Audi facility and will allow for the display of up to 20 models. In addition, the four-acre site will accommodate a used-car showroom, both of which offer our customers more visibility of the Audi new and used models.
JCMG business development director, Chris Clark said: "Audi continues to be a strong brand and the new 59,860sq ft premises are almost double the size of our current Aberdeen Audi business. This makes it the largest stand-alone franchised dealership in the group's history.
"The site will sit alongside our Nissan and Mini facilities up at Balmoral Park on Wellington Road and will be a modern, world-class environment offering our customers a welcoming dealership and the latest retail technology."
Keith Taylor, regional managing director for Robertson, said: "Work on the new Audi site is progressing well and is on course to be delivered on time and on budget.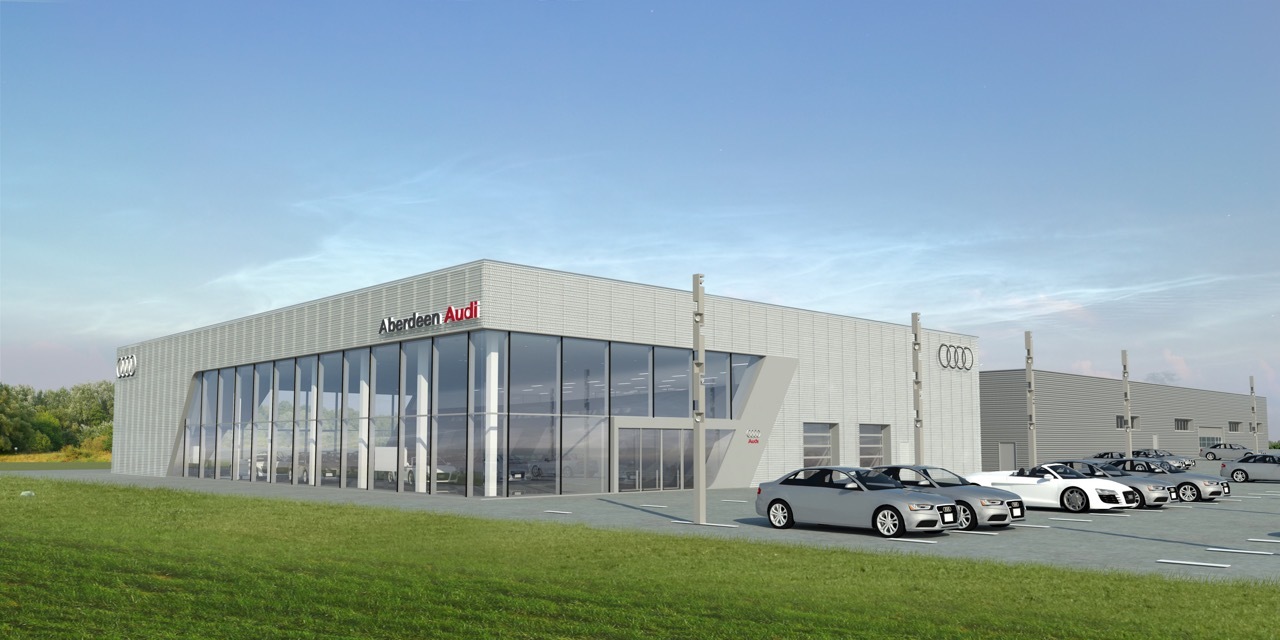 "The new and improved Audi showroom will allow the John Clark Motor Group to showcase their full range of cars on offer and continue to offer top class customer service. We're proud to work with Aberdeen businesses such as the John Clark Motor Group by providing them with the premises to help them achieve their growth ambitions."