"The best saloon car in the world" was the phrase that pinged into Richard Marsh's head when he came across his Jaguar 420 22 years ago.
The car was first released when Richard, who lives in Strathdon, was graduating from university in 1967, and an American car magazine, Road and Track, had given the new model this accolade.
With an aeronautical and mechanical engineer background, he has always been fascinated by cars, so the chance to own one dubbed the best in the world was something he could not pass on.
Coming across the car was pure luck, however. He didn't set out to find it but, by sheer chance, he came face to face with it.
"I live in the middle of nowhere in Strathdon and, one day, the Sunday newspapers didn't come up to the local shop, so my wife said to get in the car and go and get it," he explained.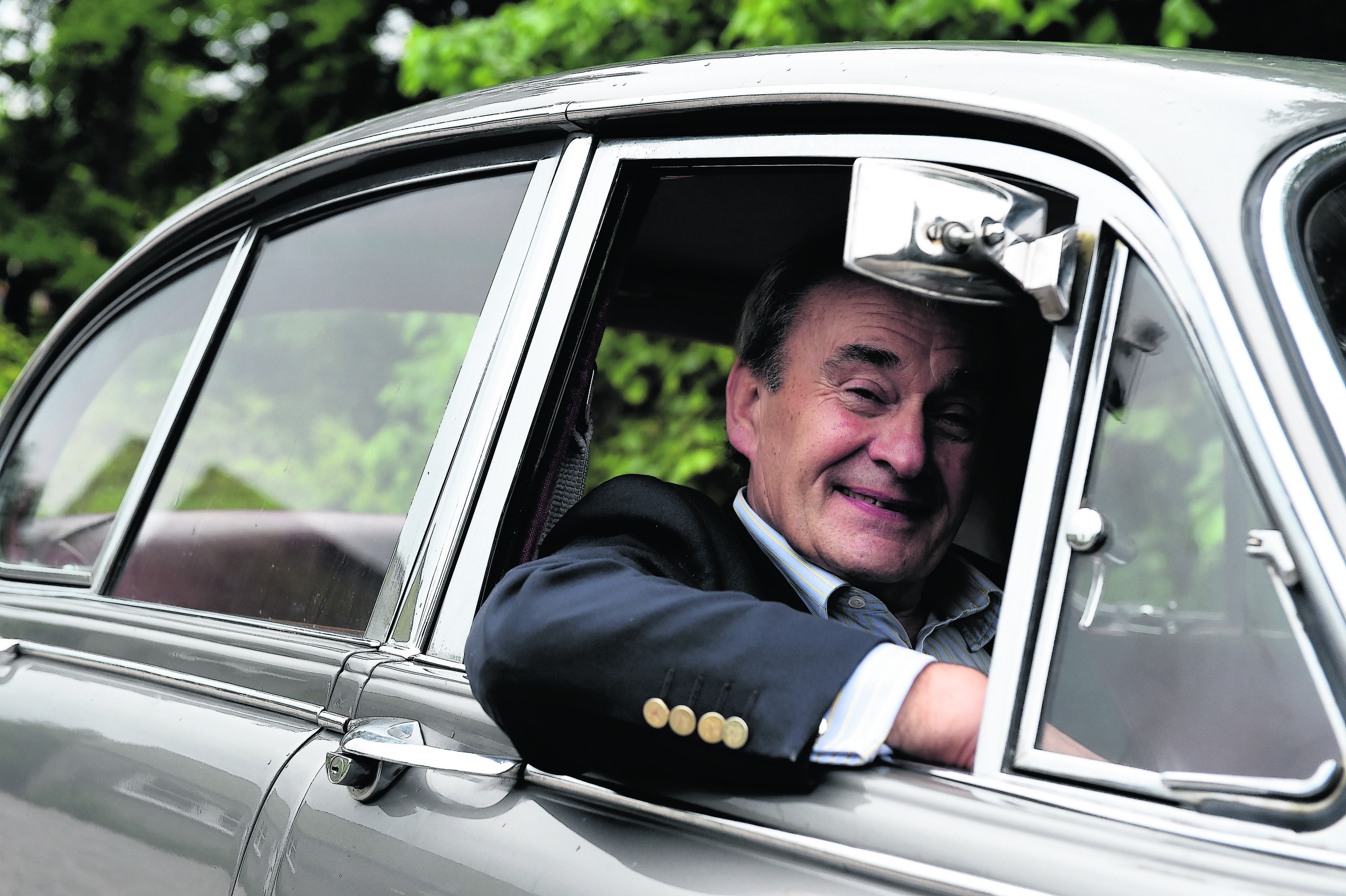 "So I got in the car and drove down to Alford and I saw a little label that said car auction going on at the Grampian Transport Museum. I couldn't resist and thought I would just sneak round and have a look at the cars.
"I saw this lovely Jaguar. It didn't reach its reserve. It was being sold by a vet in Craigellechie and I couldn't resist going up to him after the auction and offering him a price. So he said yes and we drove it back to my house.
"My wife was horrified and didn't forgive me until Christmas, because I had forgotten to buy the Sunday paper and had come home with a Jaguar instead.
"She always remembered that the owner's wife seemed very happy that they were getting rid of it, but I was delighted to get it. So I got it completely by accident; I hadn't intended to buy anything. I was meant to be buying a Sunday newspaper and ended up with a car. That was in 1993."
The car is one of only 200 420s left in the world and believed to be the only one in Scotland.
Richard explained that the reason 420s are so rare now is that only 8,000 were made back in the 60s and most were scrapped when fuel prices rocketed in the 70s. The rest were sacrificed to provide spares for E Types, of which Jaguar made 75,000.
"Mechanically, most parts are interchangeable and the classic car crazes and price hikes meant that E Types were being rebuilt at the expense of the poor old 420," he said.
While Richard has had more-modern Jags, this is his first classic one and he uses it mostly for going to parties and rallies and some trips out during the summer.
He said: "If you are having a particularly frustrating day at work or something, it's jolly nice to jump into a classic car with the smell of wood and leather, drive up into the hills, over the Lecht and up into the Cairngorms, and just sort of enjoy the car and enjoy nature. That is the best therapy on the planet.
"It's remarkably easy to drive. It's a wolf in sheep's clothing. You get these little whizz-kids in their Ford Escorts with go-faster stripes all over them.
"They come along and see this little old classic Jaguar rumbling along and try to beat you up. And you just put your foot down and you leave them for dead.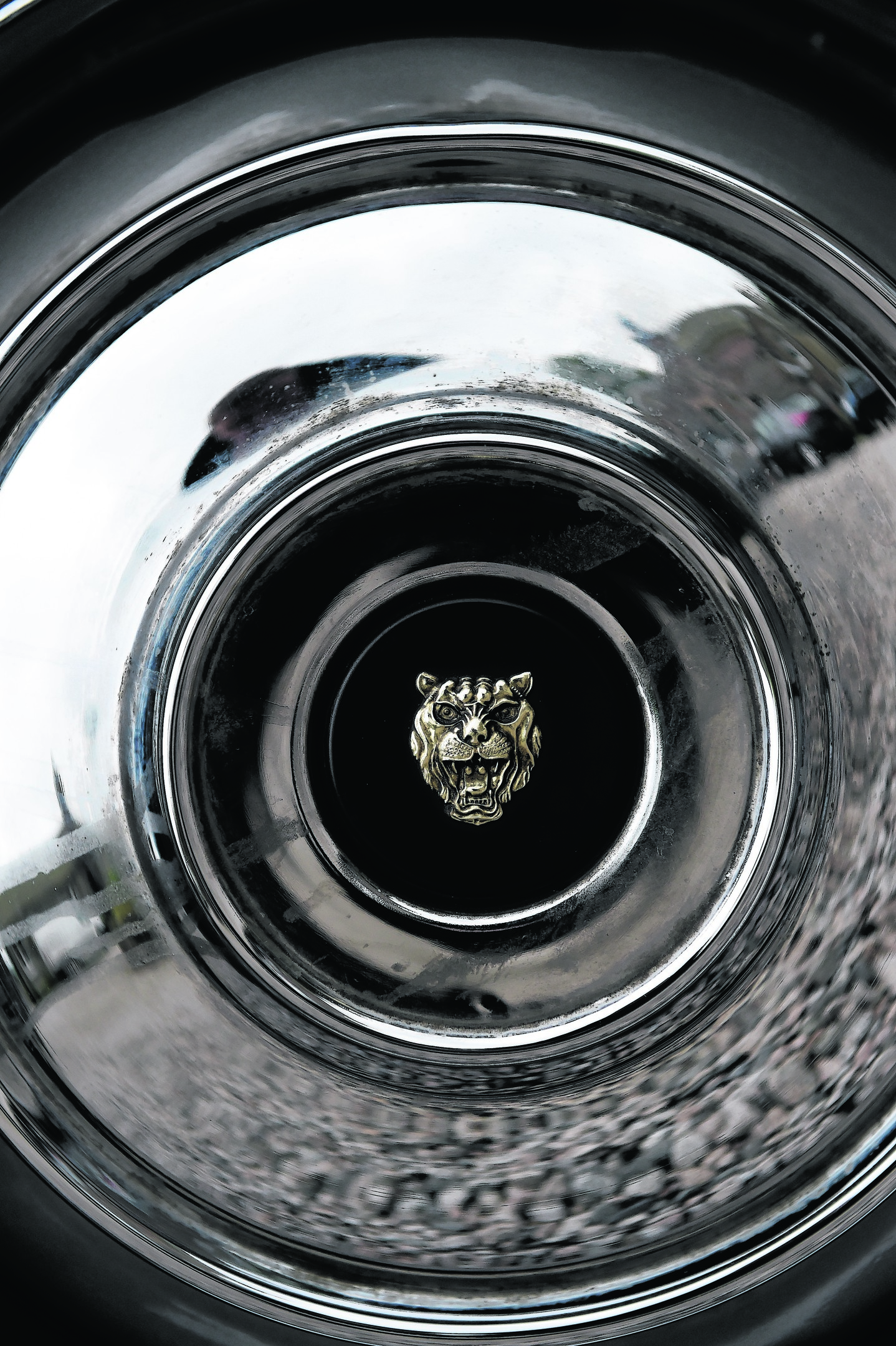 "The surprise look on these 20-year-olds who are trying to keep up is brilliant. It gives me great satisfaction to wave at them as I pass over the horizon. It's very surprising; it's a very powerful engine."
Given its rarity, it's no surprise that people don't really know what it is when Richard does venture out with it. Of course they recognise that it is a big cat, but which one?
Even Richard, who founded underwater technology firm Tritech in Aberdeen, said that he was surprised to see it at the Alford car auction, having not seen one for years.
Despite the fact there are not that many left, the 420s are sadly not worth a lot. And given it is mechanically the same as a D Type, which would set you back £5million, it seems a little crazy.
To Richard, though, its rarity makes it very special, indeed.
"It's the end of a development line before the XJ6 came out and it's the only one in Scotland," he said.
"I have other cars, but none of them is as reliable and has the character of this worthless old Jaguar."
Having enjoyed the car for more than 20 years, does he agree with Road and Track that this was the best saloon car in the world?
"Oh yes," he said, "it's a monstrous piece of mechanical engineering."
You might be able to spot Richard's rare beast if you head along to Drum Castle this weekend for the annual display of Jaguars and Daimlers.
The iconic cars will line the lawn of Drum Castle for the Jaguar Enthusiasts' Club Classic Car Show.
Now in its 16th year, the event not only brings together Jaguar and Daimler fans, but also raises money for good causes – this year for the South West Aberdeenshire Citizens Advice Bureau.
As well as a range of Jaguars and Daimlers dating back as far as the 1950s, car fans can also admire a selection of the latest models that Peter Vardy Jaguar will have on show.
There will also be a number of rally cars at this year's event, as well as musical entertainment from the Gordon Highlanders Association Pipe Band, stalls, raffle and baking.
The gathering takes place on Sunday, July 26 from noon to 4pm.
Anyone interested in showing off their Jaguar or Daimler can do so, and must be at Drum Castle before 11.30am. No pre-booking is required.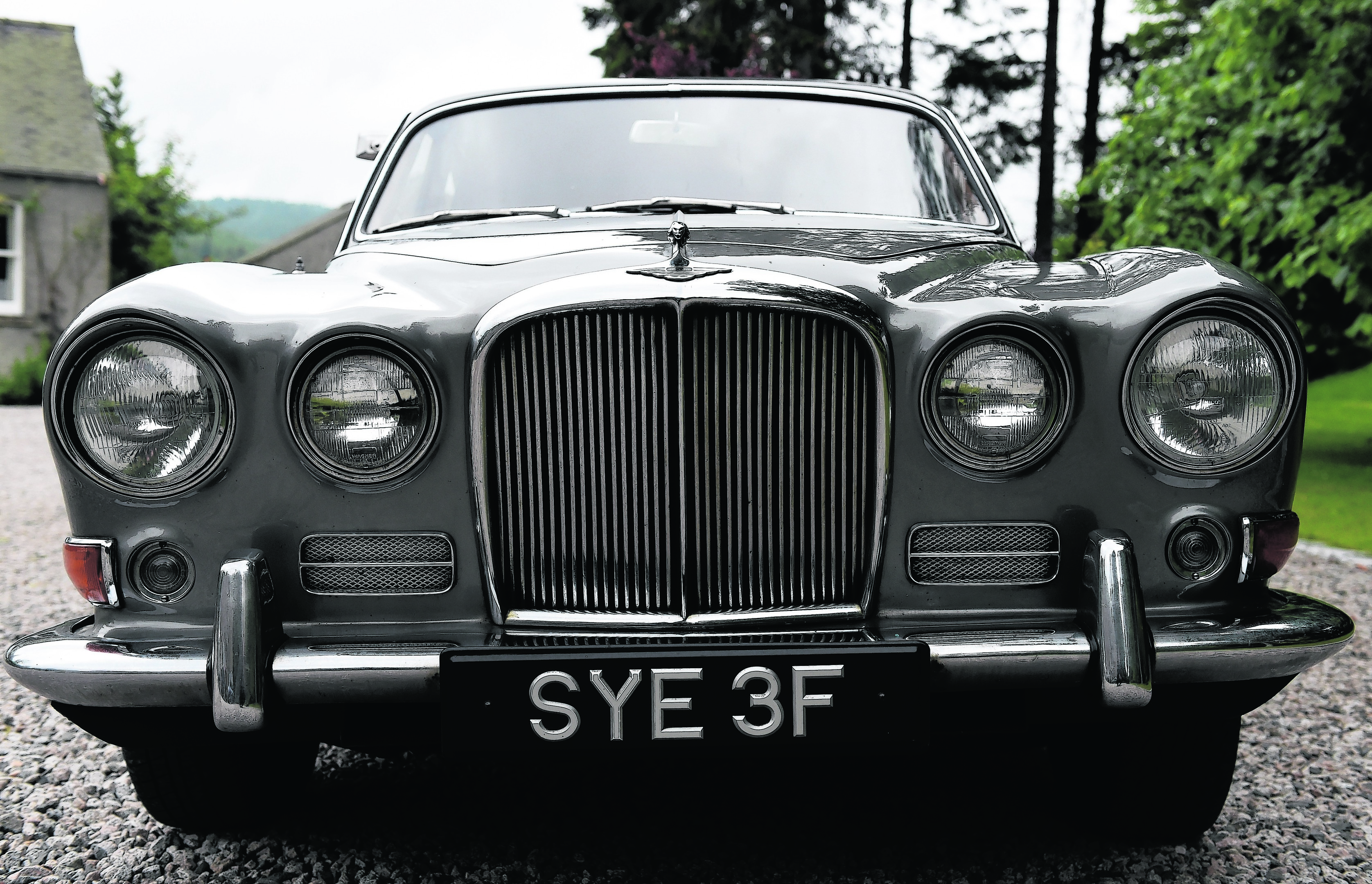 First car: Austin A35 van I bought for £30
Dream car: A Bentley Speed 6