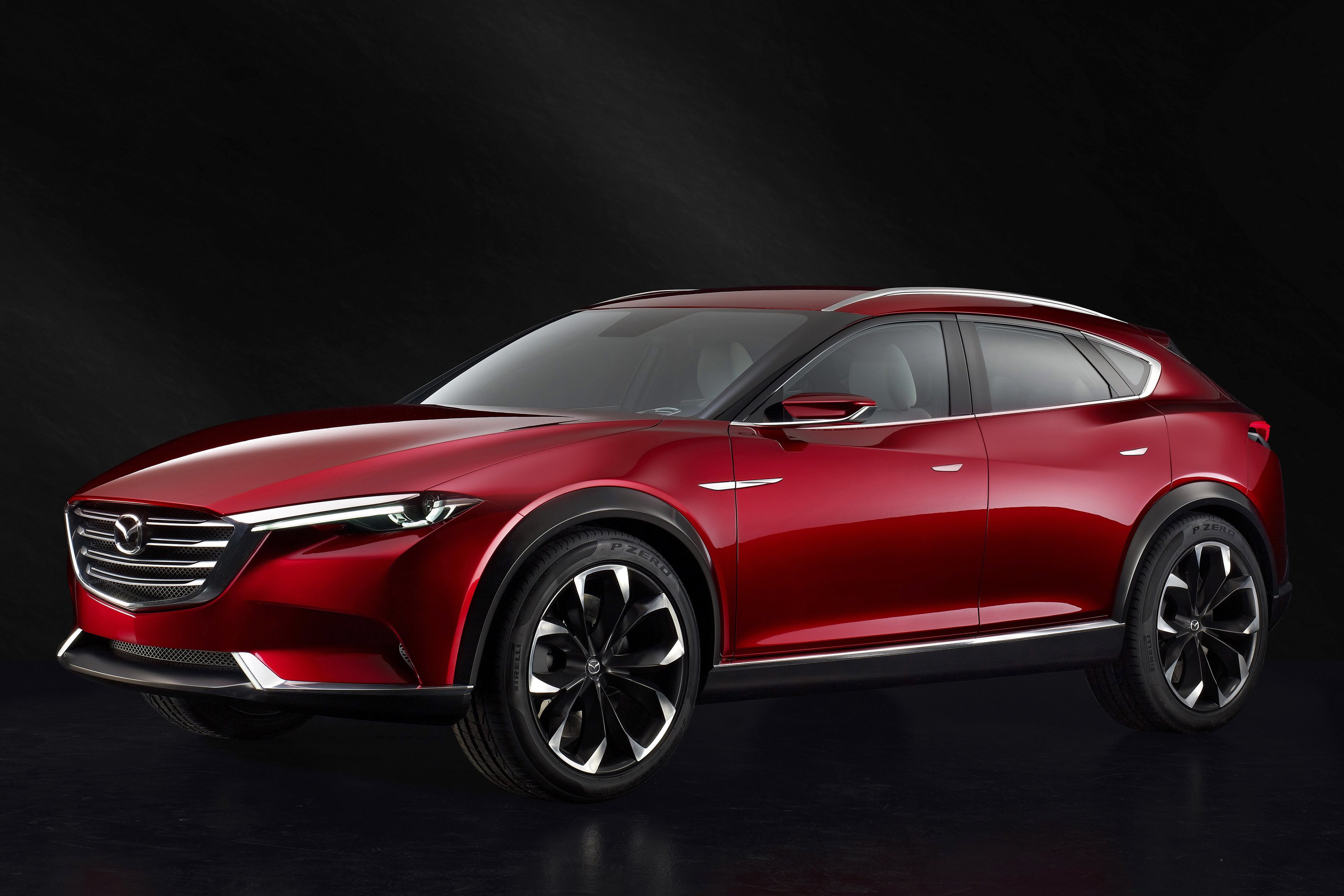 The new Mazda Koeru has been unveiled to the world.
The new crossover SUV concept, which made its global debut at the Frankfurt Motor Show, was conceived with the aim of providing a new kind of value in the fast-growing and hard-fought SUV arena.
The company said the car's determined eyes, low cabin and substantial width on 21in wheels create a truly formidable presence with a premium level of refinement inside and out.
It also claims that the enriched KODO shapes deliver outstanding aerodynamics and with it high-speed stability, while Mazda's SKYACTIV Technology includes efficient driver-oriented powertrains and suspension as well as an ingeniously rigid body and chassis that enhance handling as well
as safety.