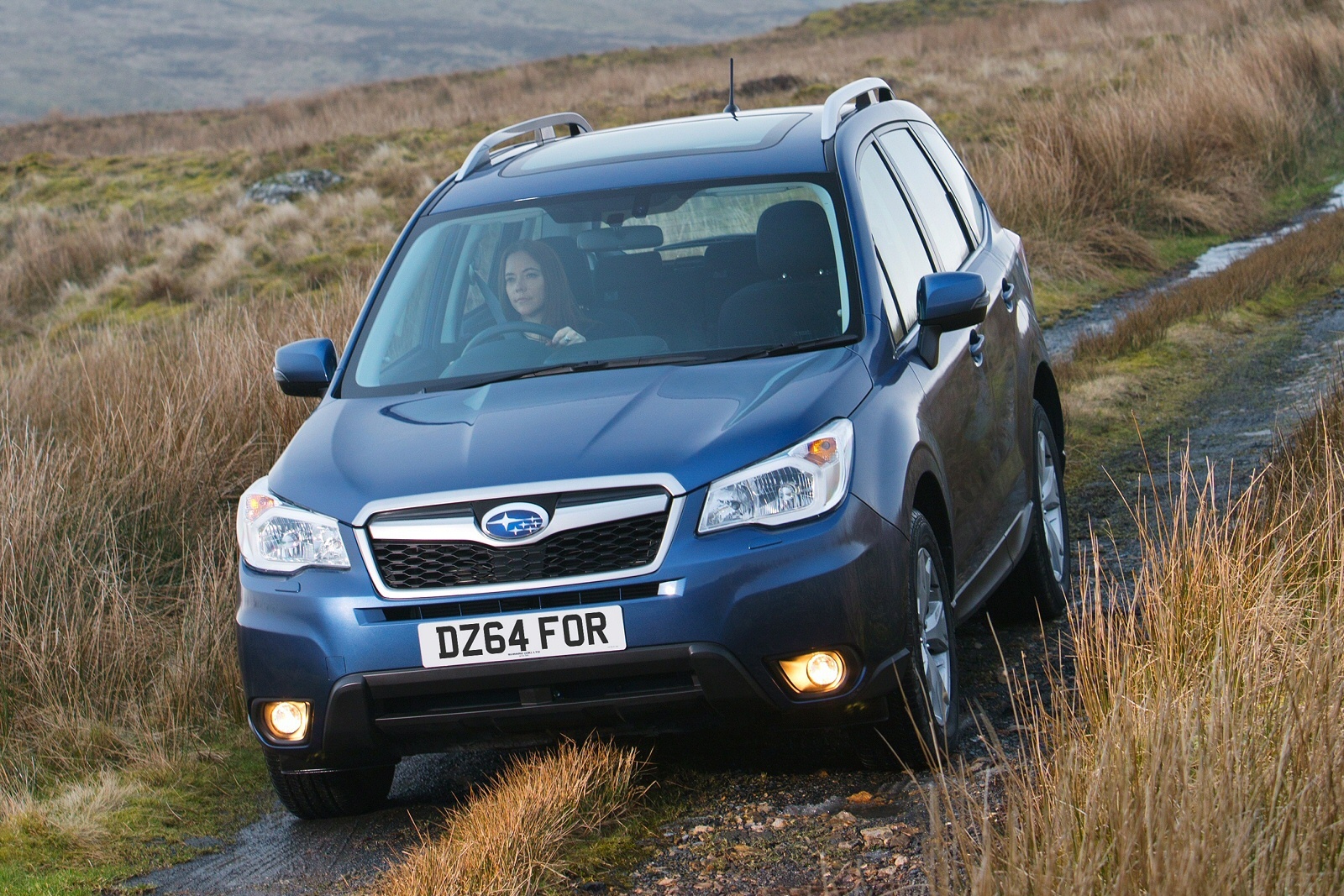 The fourth generation Subaru Forester might veer towards the mainstream a little more than before but it remains a brilliant all-rounder.
Subaru has founded its reputation on standard Symmetrical All-Wheel-Drive and the low centre of gravity offered by a horizontally-opposed, or 'boxer'-style engine.
All those on offer are of 2.0-litres in capacity – and all are very different. Most British buyers will want the 145bhp diesel, a willing unit with 258lb/ft of torque capable of rest to 62mph in 10.2seconds on the way to 118mph.
To be frank, it's a better choice than the alternative 148bhp petrol unit that, though returning an almost identical set of performance figures, must in reality shift a fully-laden Forester with about 40% less pulling power.
Still, if your car's likely to enjoy a slightly easier life, it may just be all you need.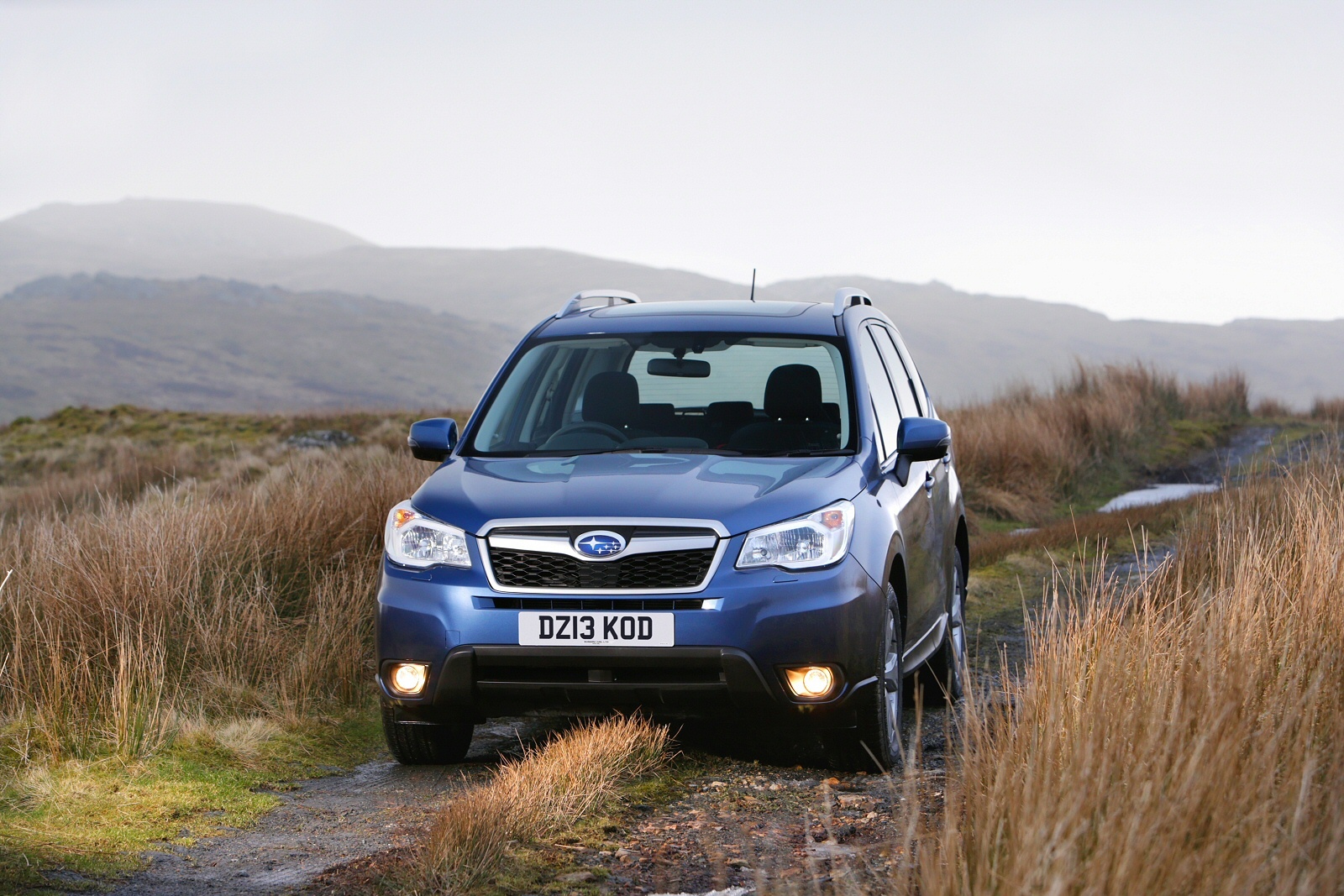 For our test, we opted for the version that aims to broaden the customer base a bit, the pokey 237bhp XT petrol turbo, capable of rest to 62mph in 7.5 seconds on the way to 137mph.
It's available only with the Lineartronic CVT gearbox that's optional on the normally aspirated petrol variant and the standard diesel.
And it's this auto transmission that you have to have to get all the technology developed for this car.
Built in is an 'X-Mode' system that incorporates hill descent control and adjusts the stability control and throttle responsiveness to give maximum control in slippery conditions.
Plus there's the 'Subaru Intelligent Drive' vehicle dynamics system that enables you to adjust the response of your car to the mood you're in and the road you're on.
And off roading? Well, you'll be surprised by just how far you can go across poorly surfaced terrain.
For a start, the 220mm ground clearance on offer is far better than most of the competition can offer, complemented by useful approach and departure angles of 25 and 26 degrees.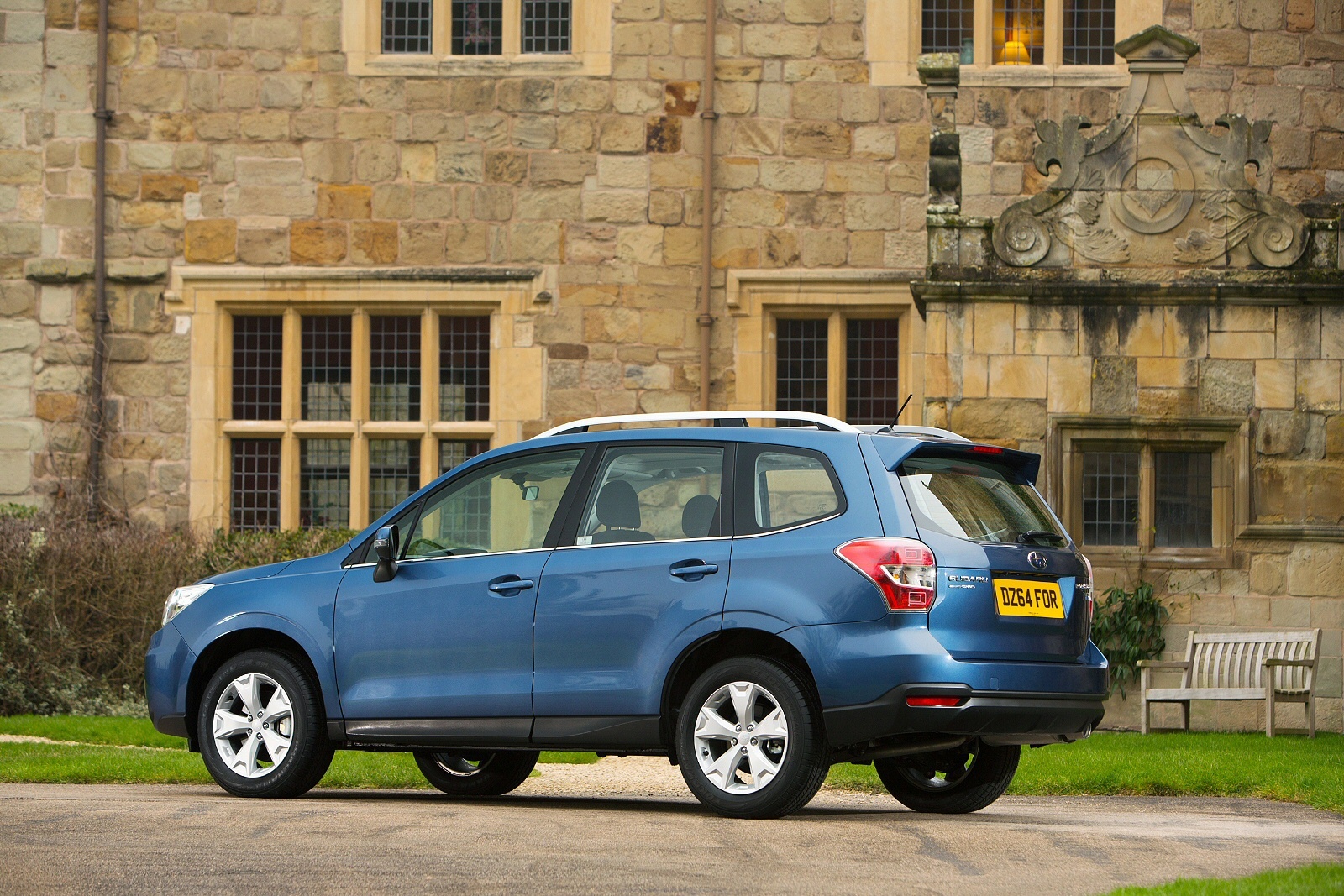 This MK4 Forester has a slightly taller and significantly wider and longer design that features a higher bonnet leading into a muscular shoulder line running the length of the vehicle.
There's a sleek feel too, thanks to a roofline that curves downwards towards the rear into tail lamps positioned to emphasise the body width.
Perhaps the most important change with this generation model though is the 25mm longer wheelbase that brings significantly more cabin space.
There's also more room out back in a 505-litre cargo area that's 12% bigger than before.
But then, you'll probably have approached this car always expecting it to be practical. And not particularly inspiring to sit in. In which case, you might be pleasantly surprised.
This revised version has been upgraded with a smart factory-fit 7in touchscreen infotainment and navigation system fitted to all but entry-level models.
The upgraded interior also makes use of higher quality materials, in particular a smart piano black central fascia and metallic highlights at key locations around the dashboard.
The car also now features a USB jack allowing occupants to listen to music from a USB-compatible device while charging another at the same time.
As before, particular attention has been given to the controls and areas most regularly touched by the driver like the steering wheel, the handbrake and the gearshift.
There's nothing here to give Audi designers any sleepless nights but it's a big step forward for a Forester.
Forester pricing sits mainly in the £25,000 to £30,000 bracket, though you can pay up to around £31,000 for one.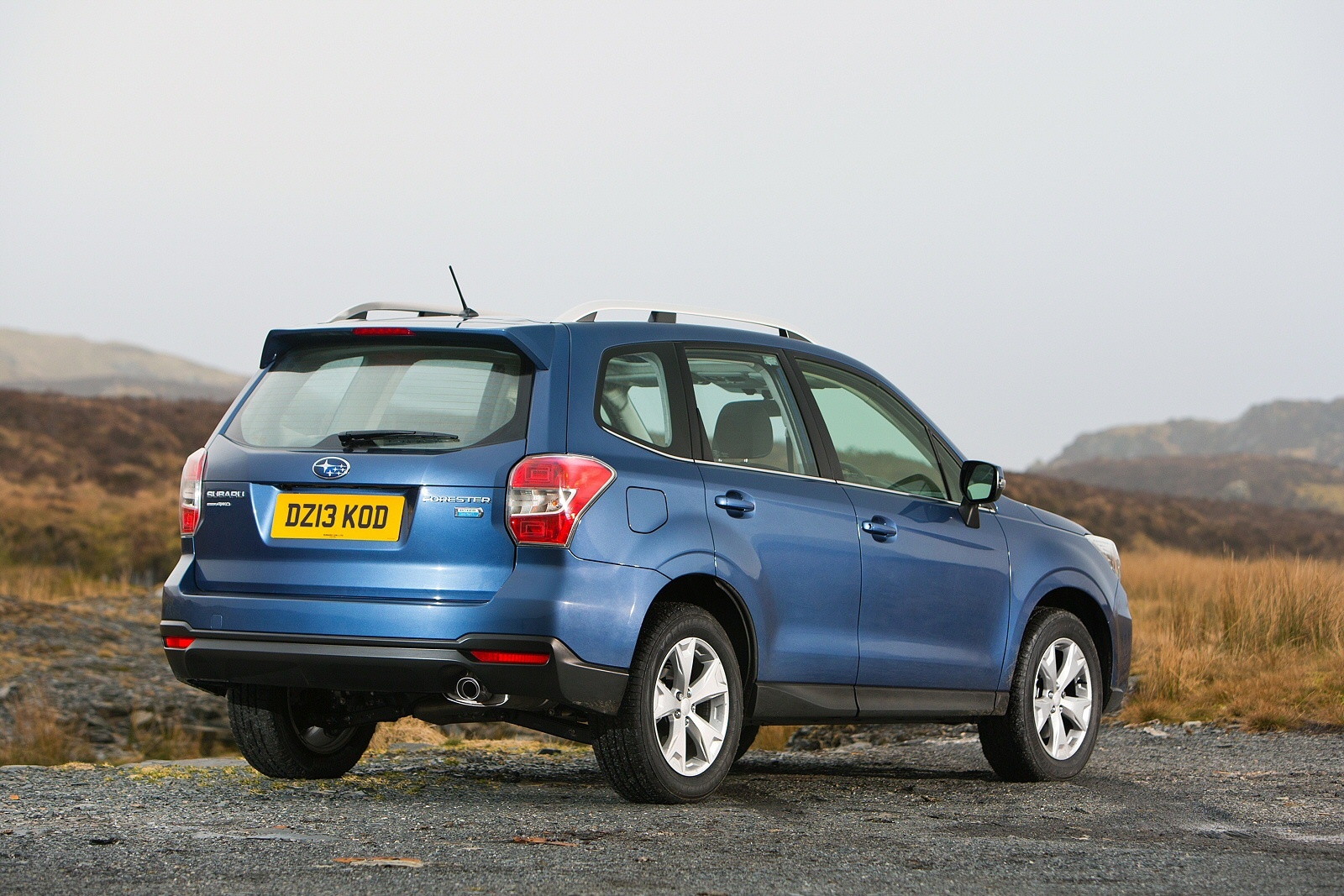 Normally, a more capable car is a more expensive one to run. You'd certainly expect that the permanent Symmetrical 4WD system of this Forester would exact more of a fuel and emissions penalty than would be found on most other rivals, cars that trundle around in two wheel drive most of the time, with all-wheel traction only being introduced when needed.
Thanks to enhancements like an Active Valve Control System for the exhaust, electric power steering and low rolling resistance tyres, the figures suggest otherwise.
Take the 49.6mpg combined cycle fuel figure and 148g/km CO2 reading you'll get from a diesel Forester.
Subaru, you sense, has come full circle, established here as an SUV brand and now uncompromisingly proud of it. The company's earliest models were sold alongside farm machinery and beneath the plush polish you get in today's Forester, a bit of that same rugged appeal still remains, creating in this car a much tougher, more solid-feeling product than you'll find in compact 4×4 competitors.
It's certainly a refreshing alternative to the lifestyle legacy of 'soft-roadingness' that has clogged up our cities and school runs with models about as suited to the Serengeti as a celebrity in the jungle.
Yet crucially, it's now one you could consider as a realistic alternative to more compromised competitors.
This Forester is fashionable without being trendy. And built to last while never feeling utilitarian.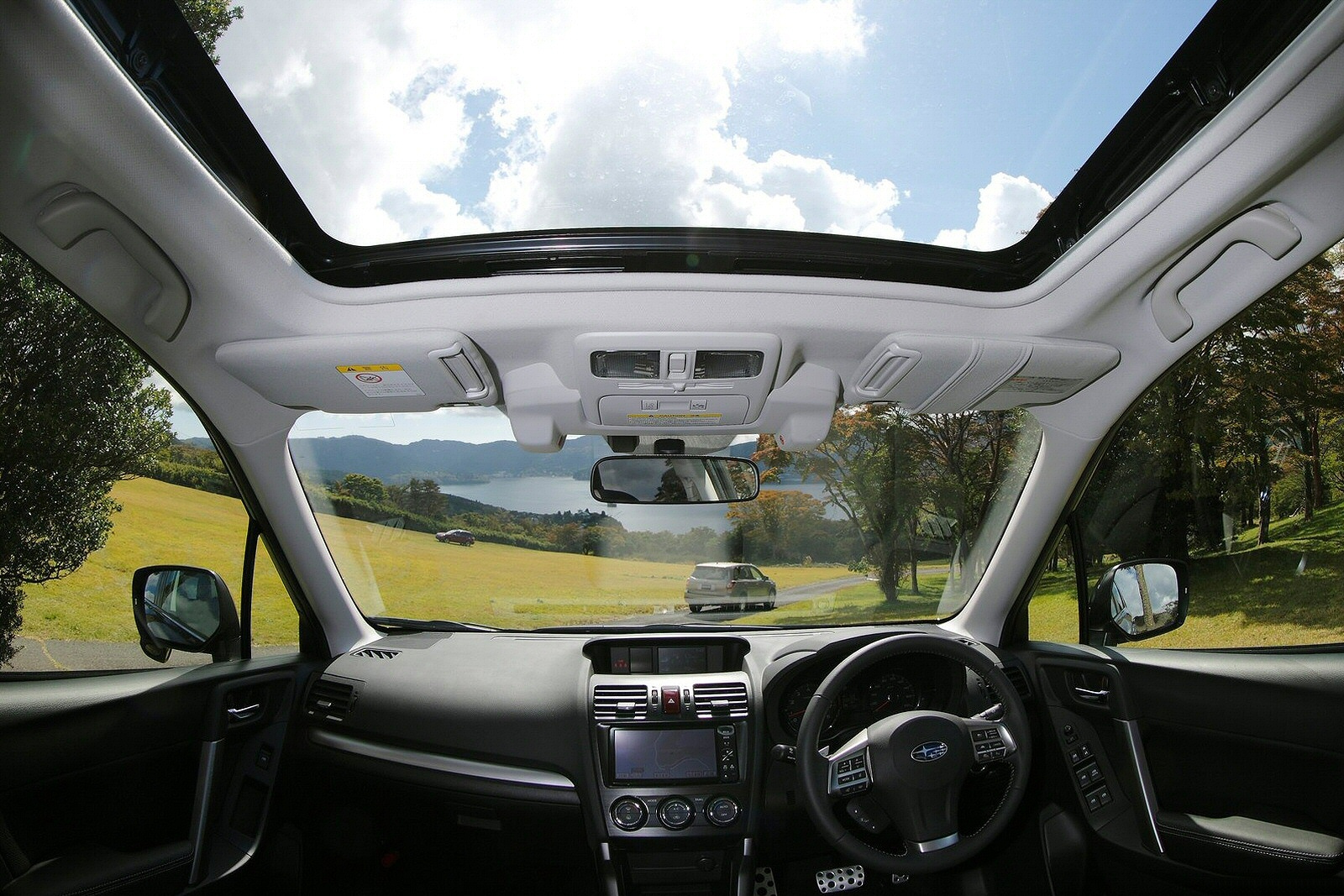 In short, it's the kind of car it really ought to be, a vehicle in which four wheel drive is fundamental, rather than simply an optional extra and as a result, one of the best cars in its class to buy if you really plan on using it to its full potential.
True, the result may not be as smoothly cultured as less capable rivals, but when conditions worsen, you won't care about that.
And you'll probably be glad that you chose one of these.
THE FACTS
Model: Subaru Forester
Price: £25,000 – £30,000
Engine: 2.0-litre diesel producing 145bhp and 258lb/ft of torque
Performance: 0-62mph in 10.2 seconds, top speed 118mph
Economy: 49.6mpg
CO2 rating: 148g/km