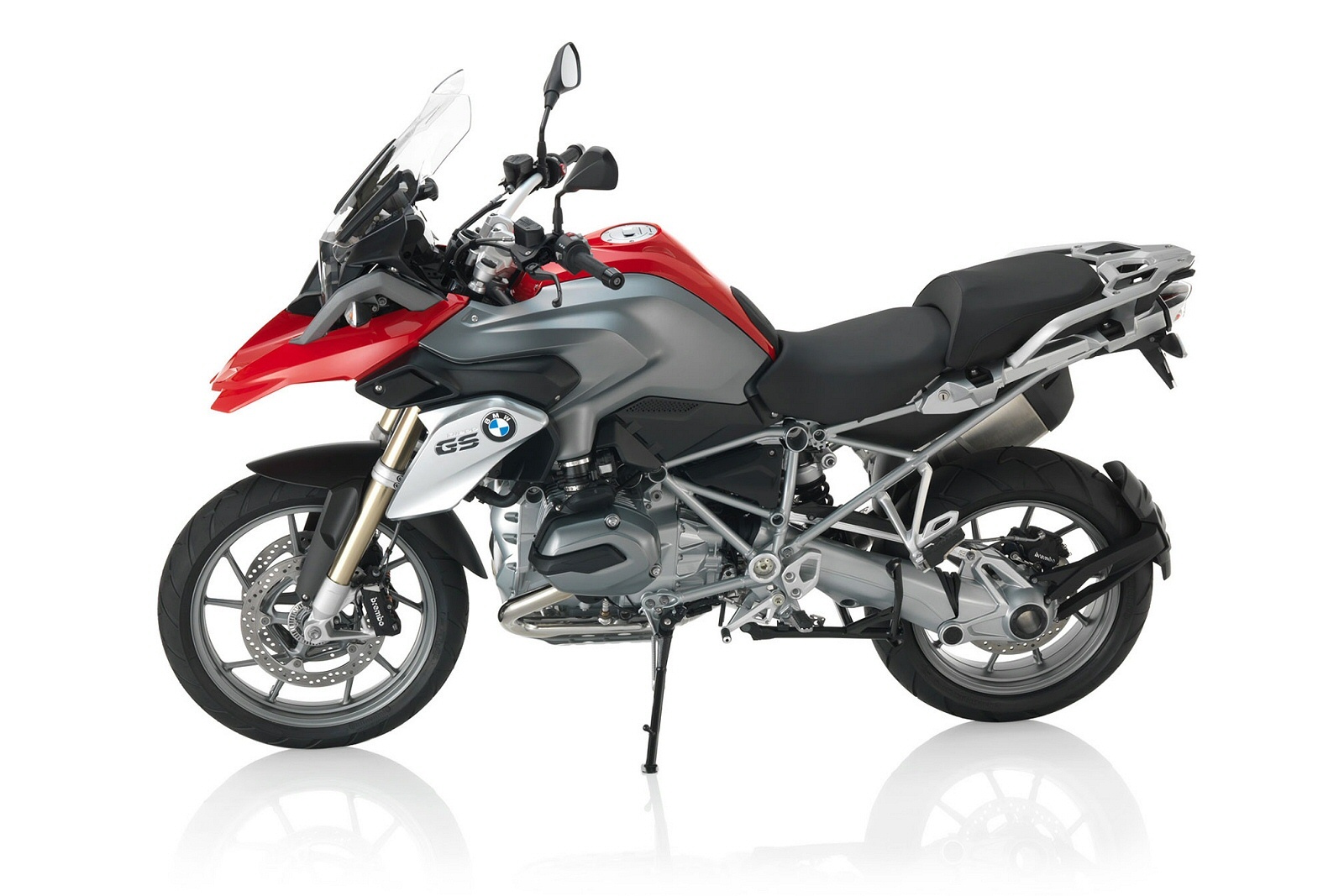 The R1200GS is an integral part of BMW's off-road GS series.
It is a versatile motorbike that is equally as proficient on the racetrack, highways, off road or even an epic voyage around the globe.
The 1,170cc flat-twin engine provides flexible, punchy power that, alongside the bike's excellent comfort and off-road ability, places this vehicle in the higher echelons of the current motorcycle market. It also comes with the added bonus of superb German reliability.
What's more, they are everywhere, which is the best endorsement any bike can have.
The 2015 model sports a fly-by-wire throttle and a one-piece frame along with load-separating Telelever front and floating paralever rear suspension.
There is a price to be paid for all that quality and engineering that goes into a BMW R1200GS motorcycle, and the price for the 2015 model is £15,060.
Although a more expensive prospect than some class-competitors, you can rest assured you are getting a solidly-built and accomplished all-round motorbike for your money.
Few will pay this price, however, as there is a long and enticing factory-fitted options list that will be difficult to ignore.
Once you've gained confidence behind the wheel, the BMW R1200GS can be pointed and steered with confidence both on and off road. The suspension is absolutely superb coping with smooth motorway surfaces, bumpy 'B' roads as well as hard and soft off-road terrain in equal measure.
In reality, it's working its socks off, yet the R1200GS rider remains totally oblivious to all this. In fact, some may raise this as a criticism in that the R1200GS is not engaging enough.
The flat twin cylinder engine revs easily using its fly-by-wire throttle and liquid-cooled heads. The seating position can be adjusted to the rider's preference, as well as the pegs and bar, to obtain the ultimate settings for each terrain.
The servo-assisted brakes and ABS assist in bringing the R1200GS to a stop with ease and the dual-purpose tyres cannot be faulted. Something new for 2015 is the LED headlight and the U-shaped daytime running light to improve the bike's visibilty.
Once you've ridden this bike you can quickly understand why it has become such a firm favourite within the biking community.
The BMW R1200GS is a motorbike worthy of the Bavarian manufacturer's reputation and the faith that so many riders have put in it.
The GS is a model that exudes class and can flawlessly transform from an agile race bike into a comfortable long-distance cruiser. The engine is fantastic, giving the rider a real buzz. You would be hard-pressed to find a better two-wheeler for a long journey.
At £15,060 the R1200GS represents a substantial investment, but if you're planning a long journey, you can't put a price on reliability and comfort and, what's more, you are buying the best in class.
Another important factor to consider is BMW motorbikes, and the GS in particular, always maintain a very high value on the second-hand market. Being one of the most ubiquitous bikes on our roads today, you are also likely to see one any day soon.
THE FACTS
Bike: BMW R1200 GS
Price: £15,060
Engine: 1,170cc 8v dohc flat twin
Power: 125bhp @ 7,750rpm
Seat height: 850/870mm
Weight: 238 (wet)
Tank size: 19 litres