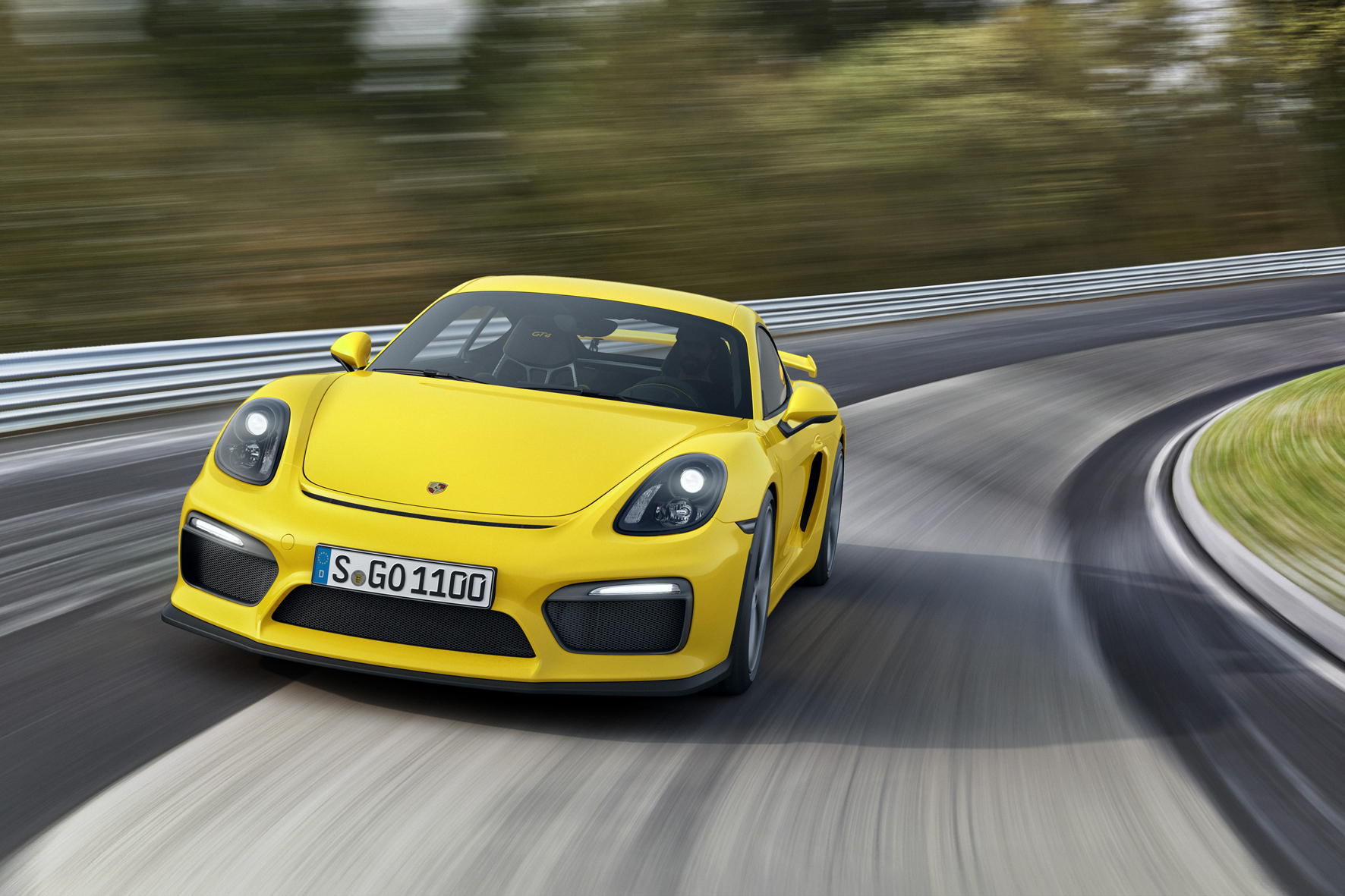 As if the Cayman wasn't already spectacular, Porsche has cut the weight, upped the power and added all sorts of track-ready kit.
Is the 911 looking nervously in its mirrors?
The latest Cayman (981 in Porsche geek speak) could be described as the hidden gem of the entire range.
The 911 has always been seen as 'the' Porsche to have, but the Cayman's more compact dimensions and mid-engined layout make it a dangerously tempting alternative.
Now it's even more tempting with the creation of the most hardcore Cayman yet.
The GT4 takes a similar route to the 911 GT3; less weight, an aggressive aero package, a more powerful 3.8-litre flat six and suspension derived from the same kit used on the GT3. And purists take note, the GT4 is manual only.
The Cayman is a pretty little thing in standard guise, with sweet proportions that are helped rather than hindered by the mid-engined layout.
Turning one into a GT4 brings with it a unique look, starting with big air intakes in the larger front bumper, side skirts and a substantial rear wing that cuts your rearward view in half.
Add to that beefy alloys and the lower ride height and the GT4 is a head-turner, but with real purpose; Porsche says it's the first Cayman with front and rear downforce.
All that adds up to a car that makes a big impression. Some might see it as being a bit flash, but rather than being all show and no go this is a hot Porsche with genuine track ability; they won't see which way you went.
If you're expecting to carry everything around in thimbles then the Cayman GT4 might come as something of a surprise. Yes it's a strict two-seater, but because it's mid-engined you get a decent boot up front plus a useful storage area in the rear.
Total boot space is 425 litres which is impressive for a car of this nature. Getting in and out can be more of a hassle if you opt for the carbonfibre bucket seats as their substantial side bolsters need vaulting, but it's worth the effort.
Once you're in the driver's bucket seat you have one of the best driving positions for a sporting car, with the wheel set high and flat in front of you and a perfectly placed set of pedals.
Fire up the 3.8-litre engine and it's busy but not raucous, although you'll want to keep the sports exhaust in its loudest setting at all times.
Even driven sedately you sense the accuracy and mechanical robustness of the whole car. The clutch is heavy, the gearshift meaty and positive and the steering sensitive and precise.
The suspension is firm even in its softer of two settings but acceptable around town; any softer and it would be a compromise too far, but this is still a useable car.
But don't waste time driving it in town, as the GT4 was born for the open road. Keep the accelerator pinned and it revs with glee past 7,500rpm, delivering beautifully linear performance and the frenetic soundtrack you only get with natural aspiration.
Each burst of revs is punctuated by a gearshift as quick as you like, while the larger steel disc set-up is reassuringly firm and well set for heel and toeing.
But it's the way it all hangs together that makes the GT4 truly exceptional. It feels all of a piece, with all the mechanical elements in harmony with each other. Nothing this side of £100,000 comes close.
If there ever was a bargain Porsche then the GT4 is it. A standard Cayman makes a good case for itself, but instead compare the GT4 version with the 911 you could get for the same money and it becomes hard to justify the latter.
You get the sports exhaust, Sport Chrono packing including the dynamic engine mounts, 20in alloy wheels and torque vectoring with mechanical LSD all as standard – essentially most of the good stuff you'll want to get the most out of it.
Anyone with petrol in their veins should find something to be excited about in the GT4. It's the full-on sharpened and lightened experience that the Cayman's essential excellence has been crying out for, and now that it's here you'd be a fool not to jump on it before it's too late.
Sure, it's a little compromised over the regular car but you'll forget that in an instant when the road opens up in front of you.
THE FACTS
Model: Porsche Cayman GT4
Price: £64,451
Engine: 3.8-litre unit producing 380bhp and 310lb/ft of torque
Performance: Top speed 183mph, 0-62mph in 4.4 seconds
Economy: 27.4mpg combined
CO2 rating: 238g/km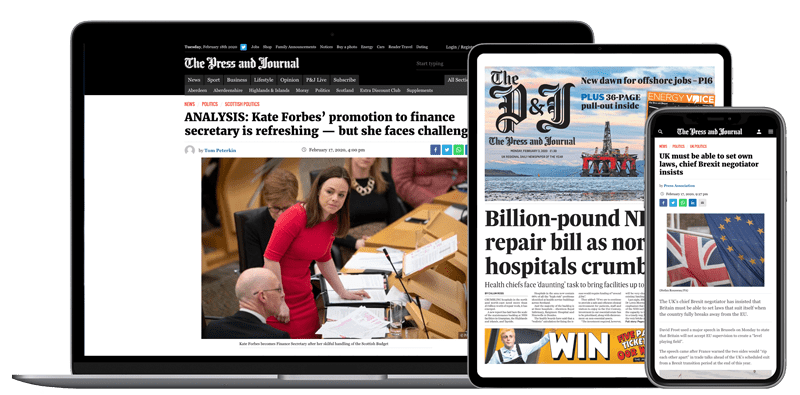 Help support quality local journalism … become a digital subscriber to The Press and Journal
For as little as £5.99 a month you can access all of our content, including Premium articles.
Subscribe