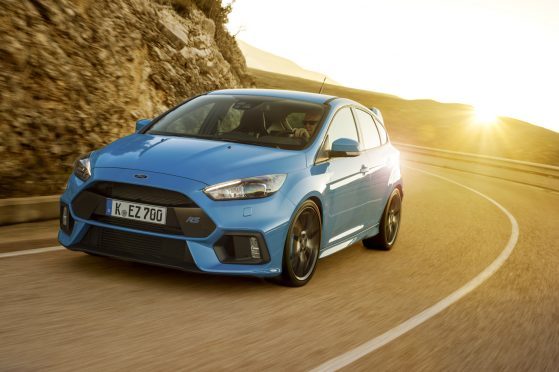 We've seen the photos. We remember the legends. We've slurped thirstily at every droplet of info that leaks from the Ford PR machine. But does the Focus RS live up to the legend?
Since its introduction in 2002 the Focus RS, which stands for 'rallye sport', has been the halo model for fast Ford fans in the UK. It's a nod to legendary cars like the RS1600 and the Sierra Cosworth, both of which were attainable and immensely quick.
Prices for this car start at just under £30,000, and its driving dynamics and sheer power would challenge cars costing three times that. It's all-wheel-drive, it hits 62mph in 4.7 seconds, and it sounds like an angry lion. Ridiculous. This is the kind of car you could fall in love with and then lease for £299 a month from your nearest Ford dealer.
Looks-wise, it's pretty subtle until you notice the more aggressive bodywork, the spoiler above the rear windscreen, and the sculpted front and rear. The launch colour is Nitrous Blue, which accounts for most of the orders currently placed, but opting for a quieter colour will create an understated 'sleeper' car.
the standard seats are bulky and eat into rear passenger legroom. Splash out on the shell seats for a more comfortable cabin.
Despite being a performance-orientated car, the RS has all the mod cons you'd expect. A couple of 12v charging sockets up front, loads of stowage space, and some USB ports as well.
Ford has built a brilliant driver's car. They even have a metric for how 'fun' it is to rev the engine (very), and they teamed up with stunt driver and internationally-renowned boy racer Ken Block to make a car that you can mess around in.
The RS has four main driving modes. Normal, Sport, Track and Drift. If those last two words don't excite you then you should probably stop reading, as the RS isn't for you.
'Drift' mode enables you to drive sideways in a cloud of tyre smoke. The amount of technology that has gone into creating this preposterous toy is staggering, especially considering it has no real-world application outside a deserted carpark at 2am. It's huge fun and very controllable, artificially creating predictable oversteer.
That's not to say it's for beginners. If you know what you're doing, you'll be able to get the most out this performance Ford, and goodness me, it's capable.
It costs around £30,000, going up to £33,000 if you tick every option. For this you get one of the best-handling cars currently for sale, and the most versatile performance hatchback ever. All in a sensible, five-door, family car package that you can use every day.
So who would buy one? Anyone who wants everyday driving fun and has £30,000 to spend on it should buy this car. You can drive it like a vanilla Focus for the most part, but every other Saturday this family wagon will turn into a monster on the track. If you're the kind of person to occasionally take a longer, twistier, more interesting route home, then this is the car for you.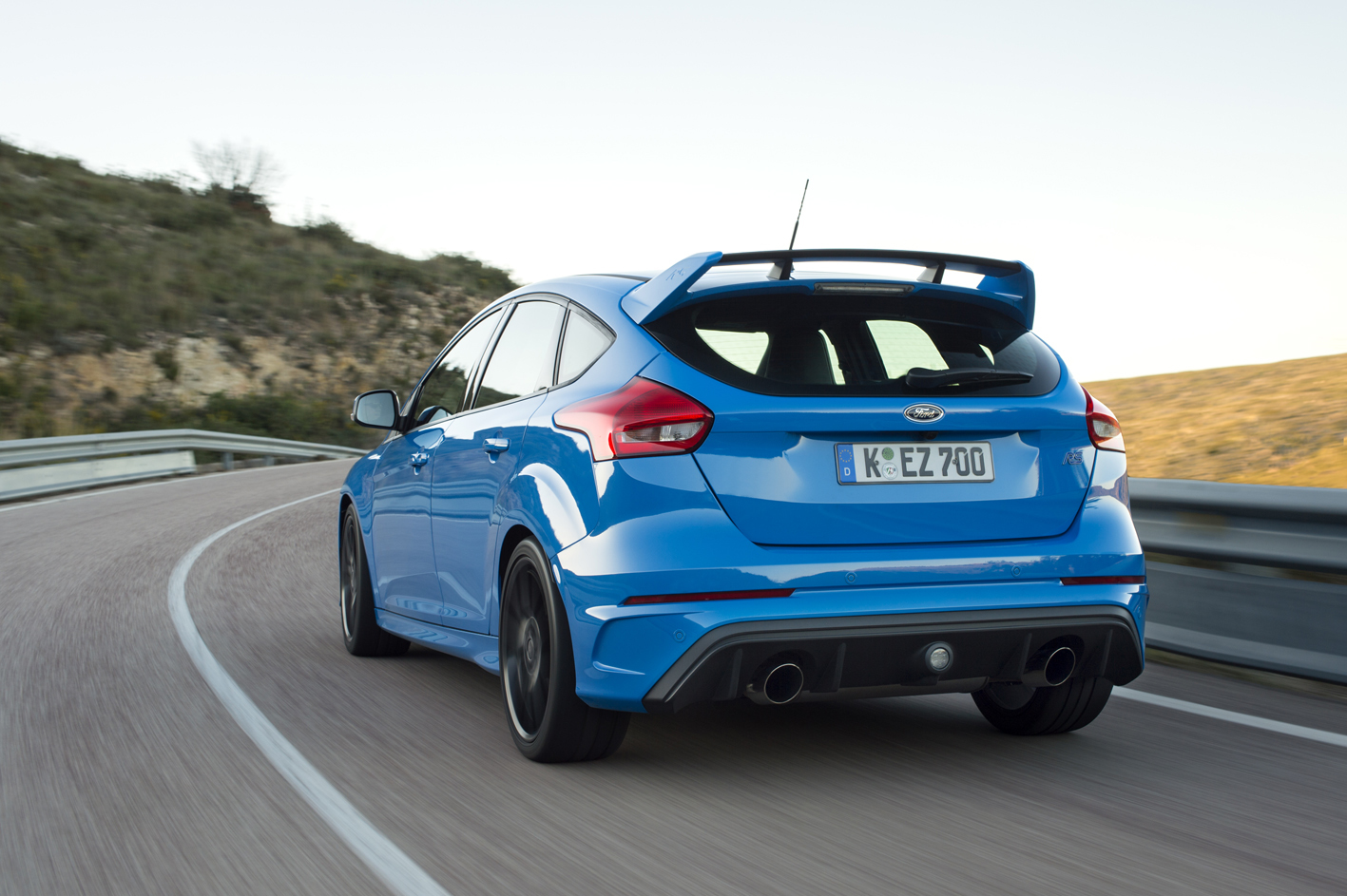 THE FACTS
Model: Ford Focus RS
Price: From £29,995
Engine: Turbocharged 2.3-litre petrol producing 345bhp and 324lb/ft of torque
Performance: Top speed 165mph, 0-62mph in 4.7 seconds
Economy: 36.7mpg
CO2 rating: 175g/km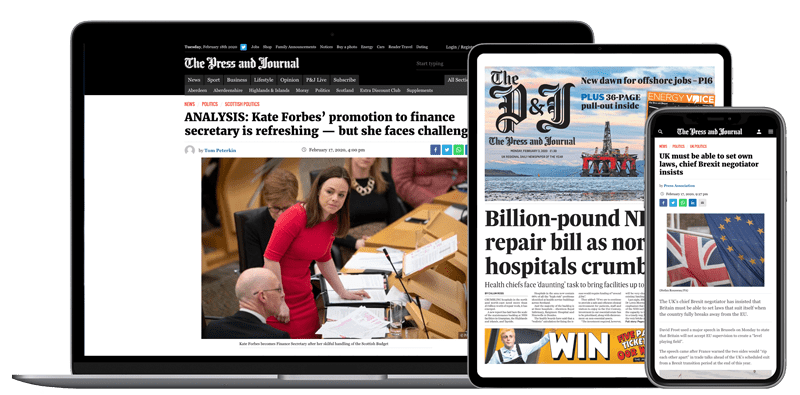 Help support quality local journalism … become a digital subscriber to The Press and Journal
For as little as £5.99 a month you can access all of our content, including Premium articles.
Subscribe