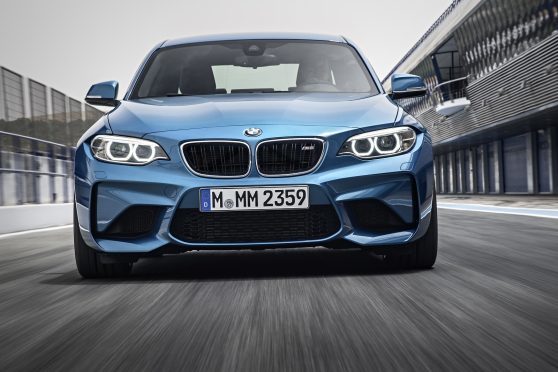 BMW's M2 is a direct replacement for the short-lived 1-series M Coupe, but it's descended from a much more distinguished line of small, high performance two-door saloons.
A stylish alternative to the market's highest-performing hot-hatches, the M2 aims to be both a luxury coupe on the road and an accomplished racer on track.
Putting a turbocharged 3.0-litre six cylinder engine into a small rear wheel drive coupe will always grab a driver's attention.
The engine is basically the same as that used in the lesser 326bhp M235i model but the 370bhp tune here is bespoke to the M2 and delivers monumental performance, charging to 62mph in just 4.3 seconds (0.7 seconds faster than the M235i).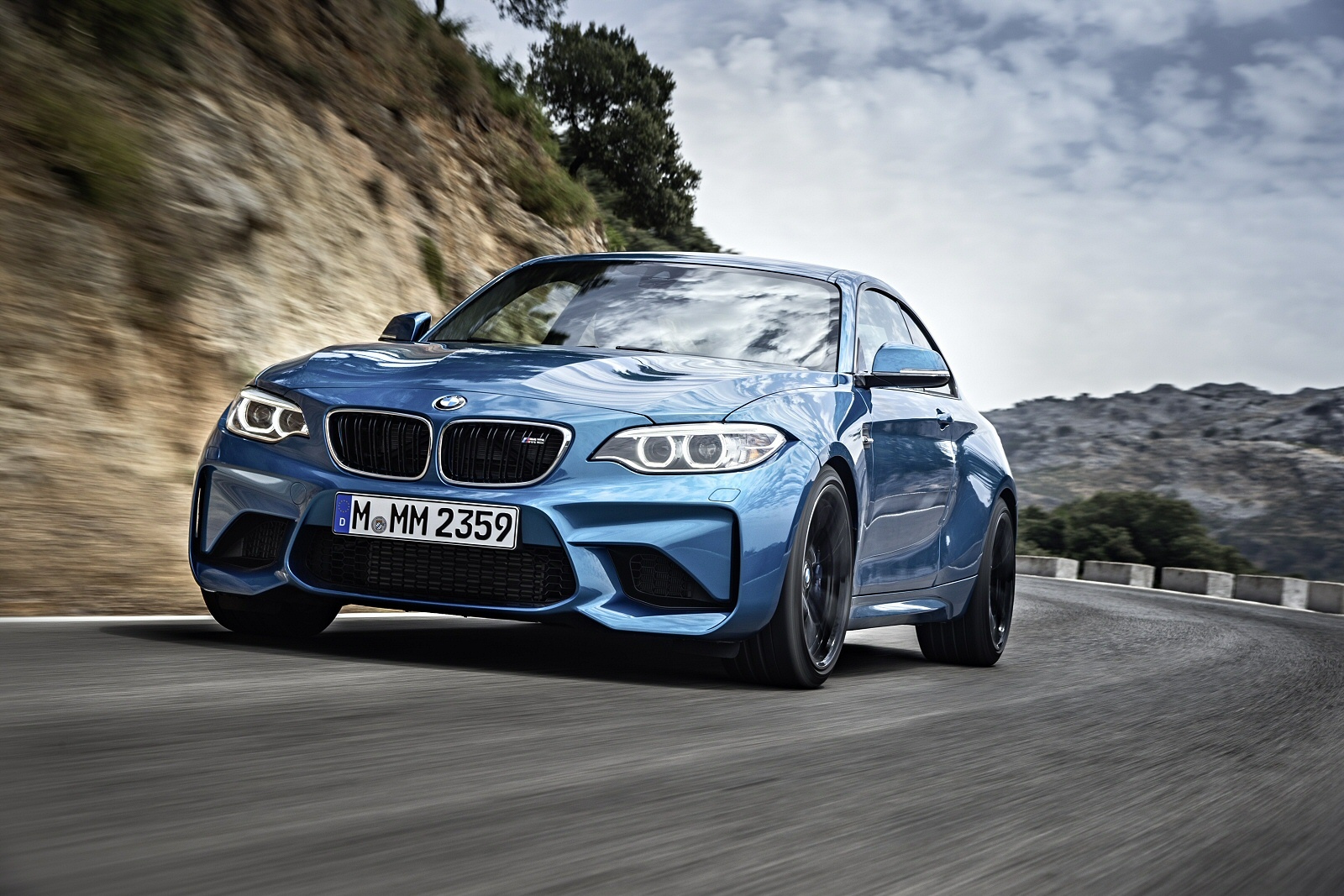 That challenges the Porsche 911. There's a choice of a six-speed manual gearbox or a seven-speed M DCT paddleshift auto.
The BMW M2 costs £44,000 which seems a lot when you consider that the M235i is just 0.7s slower to 62mph, has basically the same engine and costs around £9,000 less.
Still, you could also argue that you're getting the same performance here as you would from a £75,000 Porsche 911 Carrera: it's all a question of perspective. You'd certainly need M2 money to get yourself a decently specified version of a uber-hot hatch like Audi's RS3 or the Mercedes-AMG A45.
The M2 only comes in four colour choices (blue, black, white and grey) and comes with BMW's signature Xenon headlights as standard. Sat nav is included along with BMW's 'Professional Media Package' which is, in essence, an enhanced infotainment system with the kinds of apps and travel related services you might find on your smart-phone.
One app that stands out, is the M Laptimer, letting you benchmark your performance on track. These details remind you that this competent road car is also a pocket racer.
BMW have found innovative engineering solutions to deliver outstanding performance while keeping a check on the fuel economy and emissions.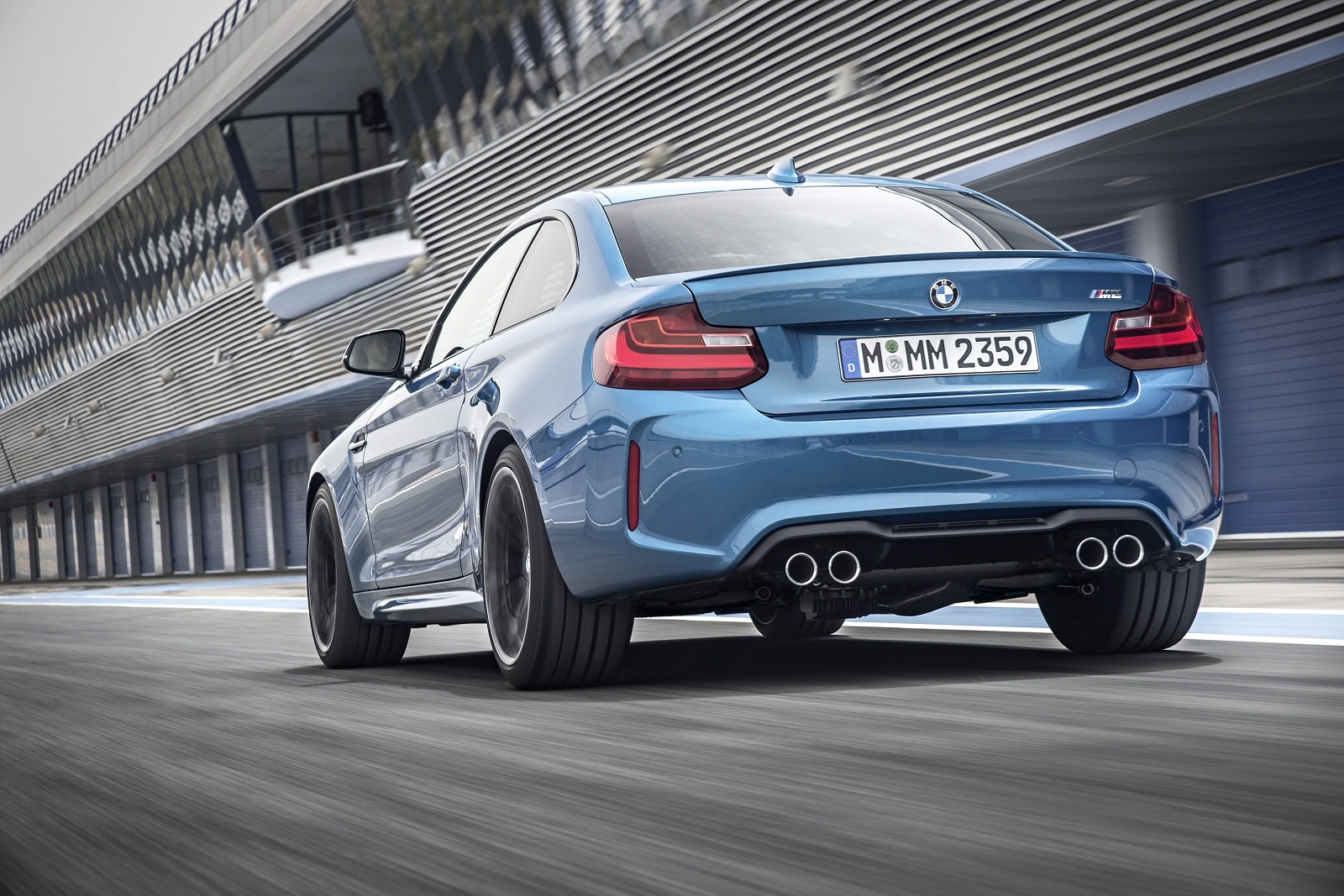 By using four specially designed exhaust pipes to help the exhaust gas escape more easily and by clever positioning of the turbochargers inside the exhaust system, the engine is able to run more smoothly and efficiently.
The manual version of the car returns 33.2mpg and emits 199g/km CO2 (about the same as an M235i), while the M DCT automatic is more frugal, returning 35.8mpg and emitting just 185g/km. That puts the automatic in a lower tax bracket, costing just £225 compared to the manual M2 at £265 per year.
BMW offers a 12-year bodywork warranty, a three-year paint warranty and two years for parts and accessories, so new car buyers will have reasonable peace of mind. Servicing, as with any premium brand, will be expensive at main dealerships and approved body-shops, but BMW's reputation for quality means mechanical failures should be very rare.
If the Munich maker has got its mix right, and it looks like it has, the M2 has the potential to remain a desirable car for a very long time, so residuals should be strong. The previous model, the 1-series M kept its value well.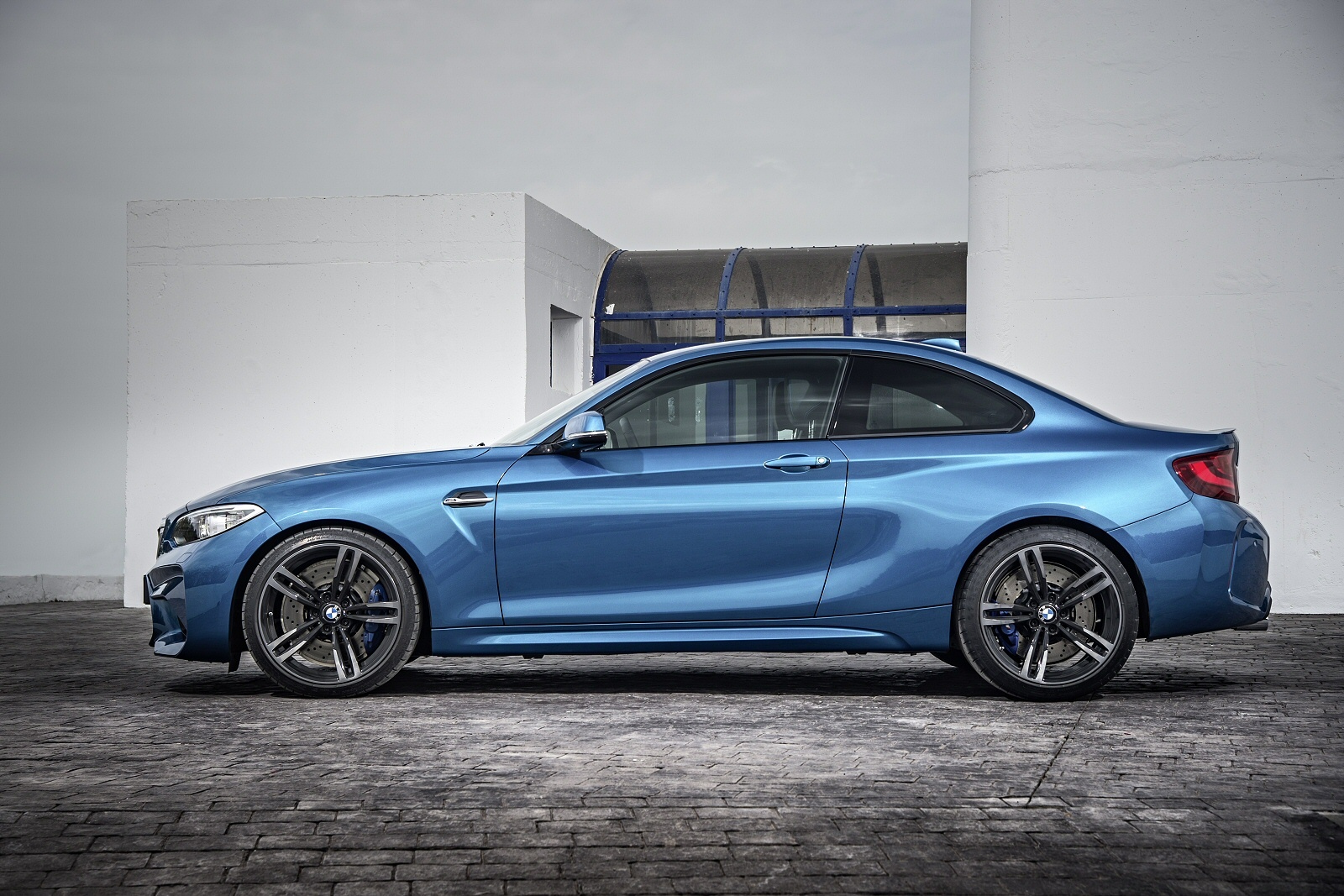 BMW may make a little bit of history with the M2. A well built, rear-wheel drive four-seat coupe with a powerful, efficient engine and lightweight engineering makes a compelling case, even at £44,000. It features just enough luxury to merit the premium price, but is focused completely on its role and an ultra-involving performance car.
It looks aggressive, is breathtakingly quick and handles like it belongs on a circuit.
With online connectivity, a Smokey Burnout feature and a specially tuned engine sound, driving the M2 will never be less than entertaining.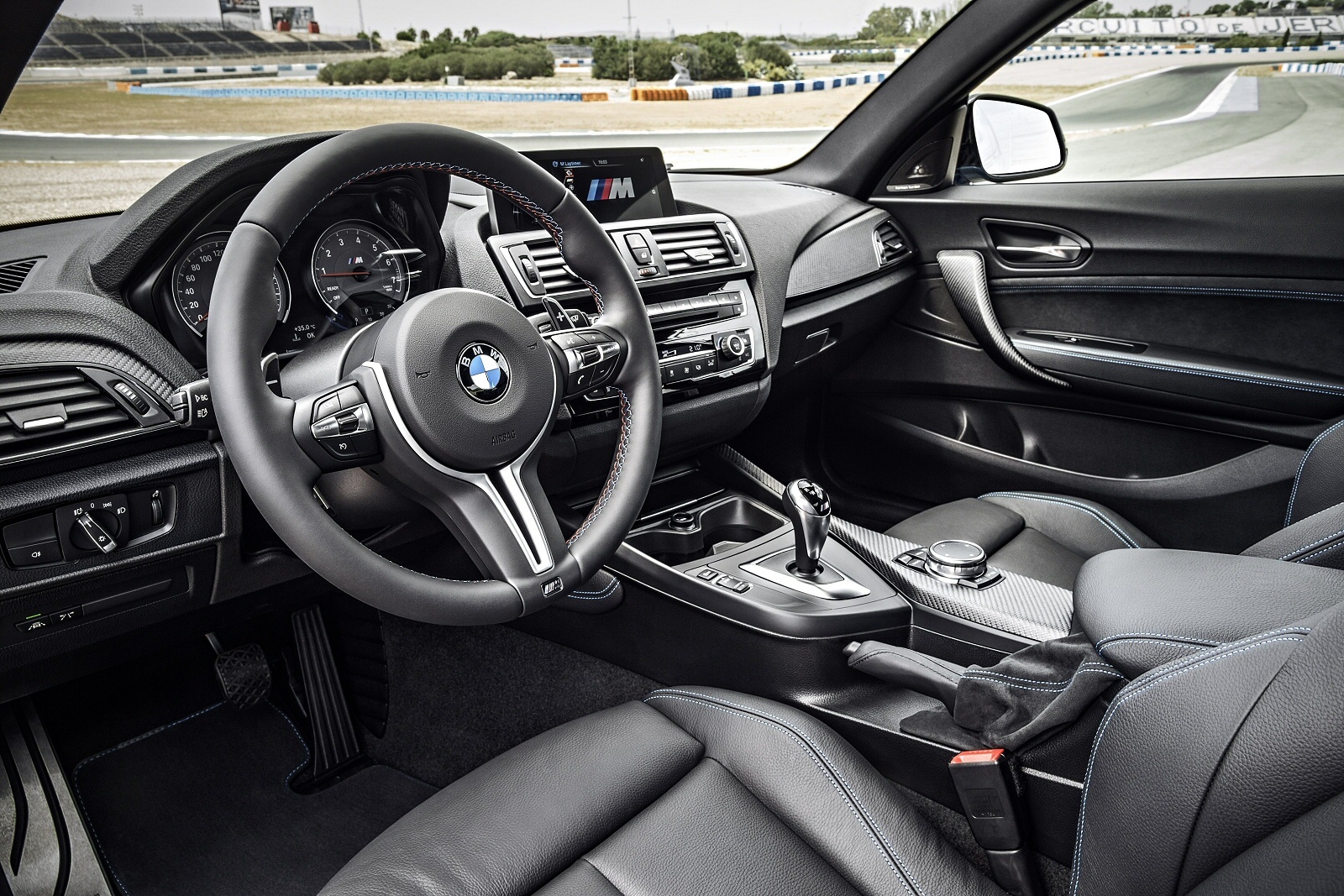 While BMW are targeting a generation who may not remember the original M3, the ingredients that made that car such a hit back in the 80s are the same ingredients that should make the M2 sell well today. Whether or not it will ever be considered a classic only time will tell.
THE FACTS
Model: BMW M2
Price: £44,000
Engine: 3.0-litre six cylinder engine producing 370bhp and 343lb/ft of torque
Performance: Top speed 155mph, 0-62mph in 4.3 seconds
Economy: 33.2mpg combined
CO2 rating: 199g/km