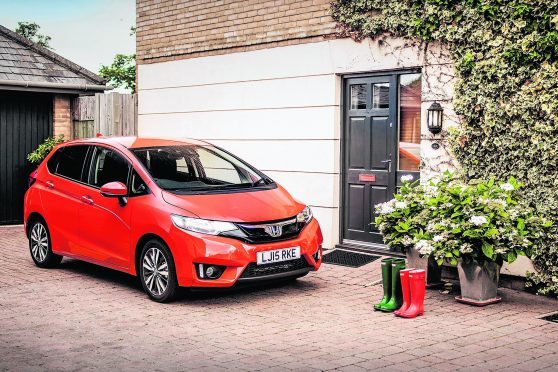 An astonishing number of Honda Jazz owners buy another and the third generation version we're looking at here aims to keep them loyal.
But the Japanese brand also needs to attract new converts to its clever little supermini, something that will be easier to do with this MK3 model thanks to its smarter looks, impressive practicality and better driving experience. For very good reasons, this is the supermini that industry insiders most commonly recommend.
The Jazz rides on Honda's new global B-segment chassis and as such is both lighter and more structurally rigid than its predecessor.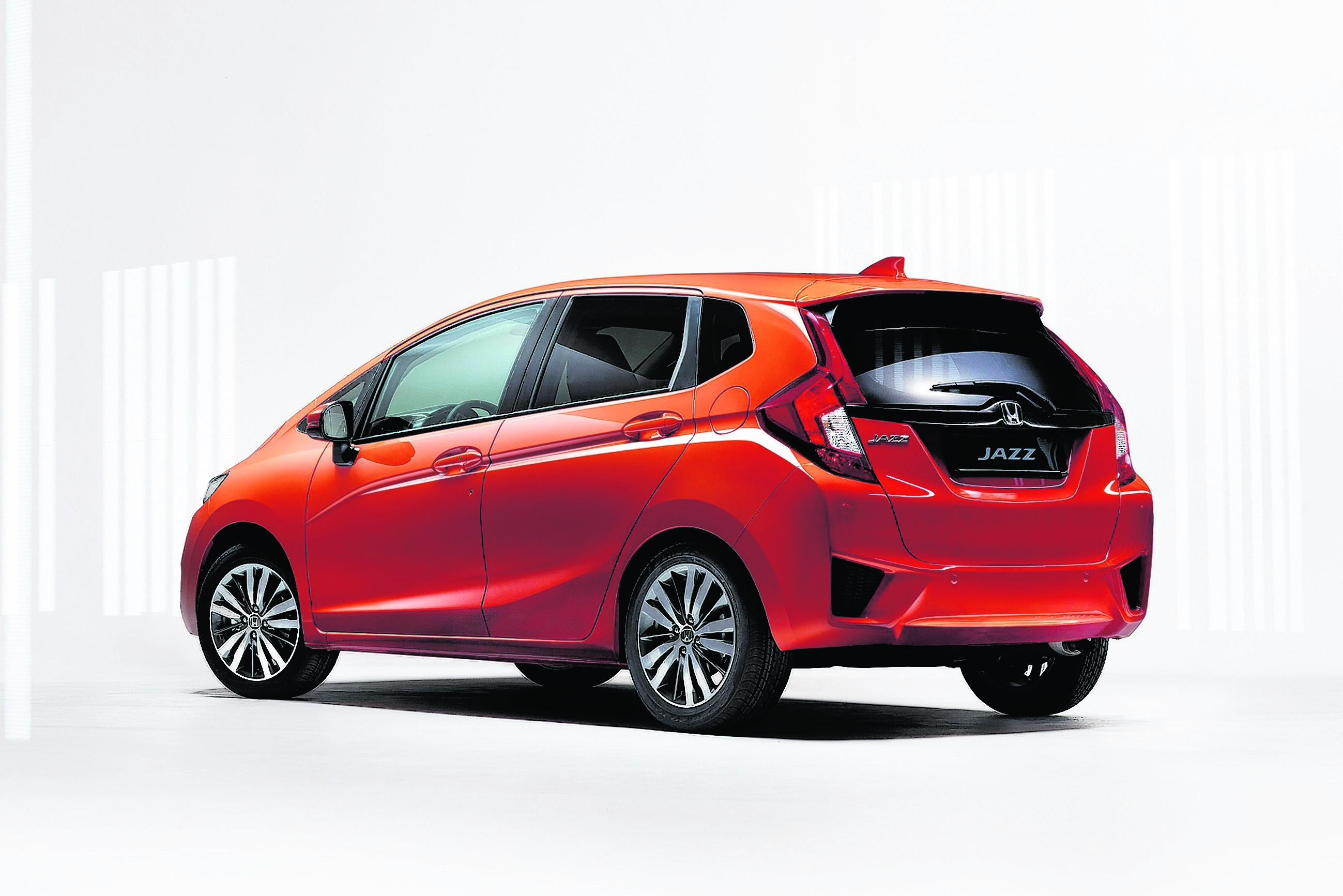 The suspension is also lighter, with struts up front and a torsion beam rear end combining with a longer wheelbase to better isolate road noise and surface imperfections. The revised dampers also assist in improving ride quality, and a redesigned electric power-assisted steering system claims to deliver better feedback for the driver.
Yes, you heard that right: feedback – in a Honda Jazz. Things have certainly changed.
Comprehensive soundproofing brings further improvements, and Honda has worked at reducing engine, road and wind noise. Noise paths over the body were forensically scrutinised and aerodynamic covers under the body reduce airflow noise.
The only Jazz engine choice is a 1.3 litre i-VTEC petrol unit with 101bhp of power. It's mated to a six-speed manual transmission which replaces the old five-speed 'box, and there's also the option of a semi-automatic CVT transmission.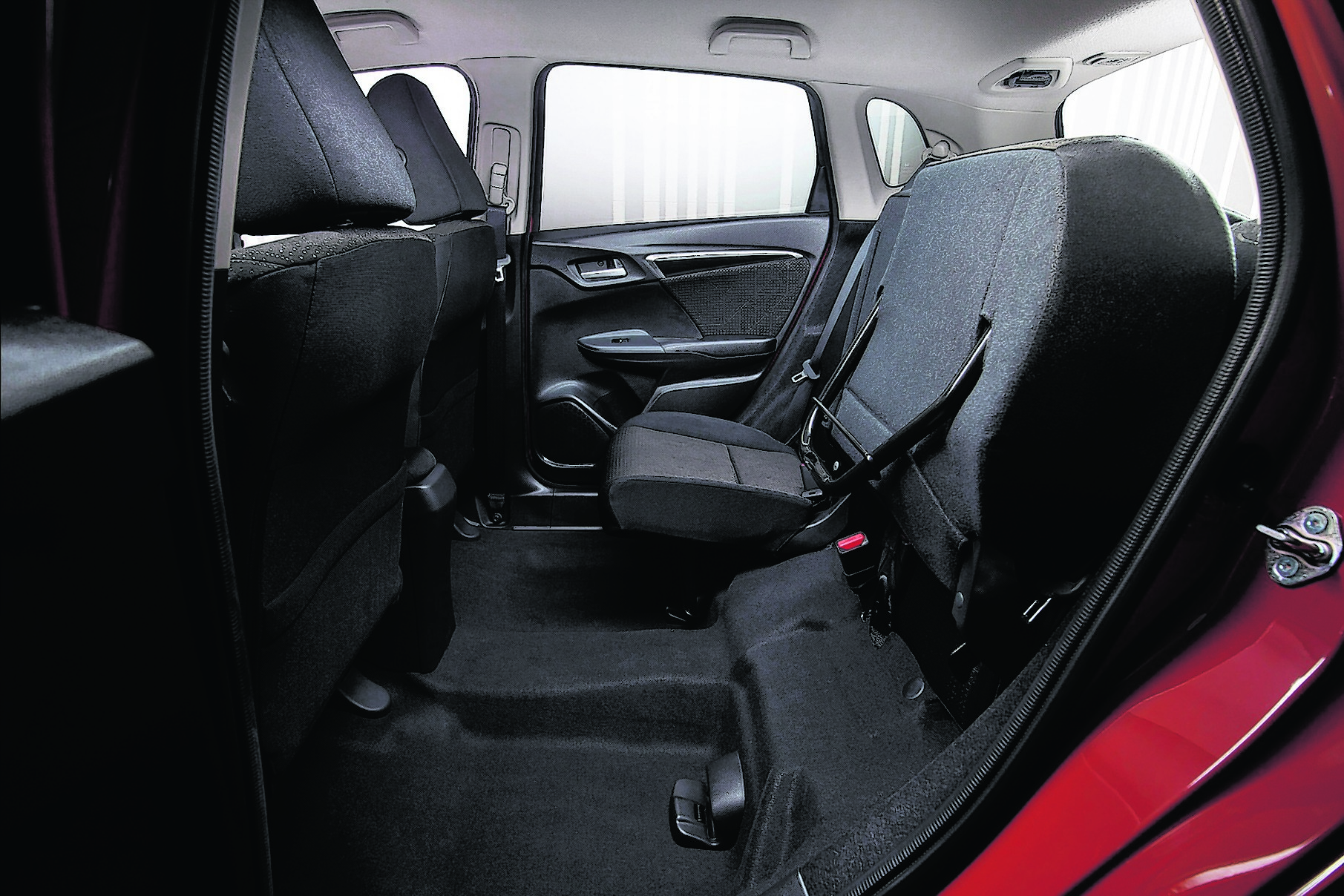 Honda has changed just about everything possible on the outside, but it's a Jazz. And you know what? It still looks like a Jazz.
Slightly bulbous and unthreatening it remains but some of the detailing is now a bit sassier. At the front, it now features the brand's current 'flowing wing' theme across the grille and headlamps while at the side, there are a pair of cut-in swage lines that rise from the front wheel arch to give shape to the otherwise vertiginous flanks.
At the rear, there's a tailgate spoiler and a practical-looking near-vertical rear windscreen.
The interior has come on leaps and bounds with a huge windscreen that imparts a genuine feel of airiness up front. It extends way overhead, meeting the roof panel a good few inches aft of where you'd normally expect that junction. This, along with the large front quarter windows, provides respectable forward visibility. Boot capacity measures 354-litres, with space extending to 884-litres with the 'magic seats' folded.
As before, Honda has priced this Jazz against higher quality offerings in the supermini segment, so expect Volkswagen Polo rather than Ford Fiesta money for one. Prices start at around £13,500 and there's an £1,100 premium to pay if you want the CVT automatic gearbox.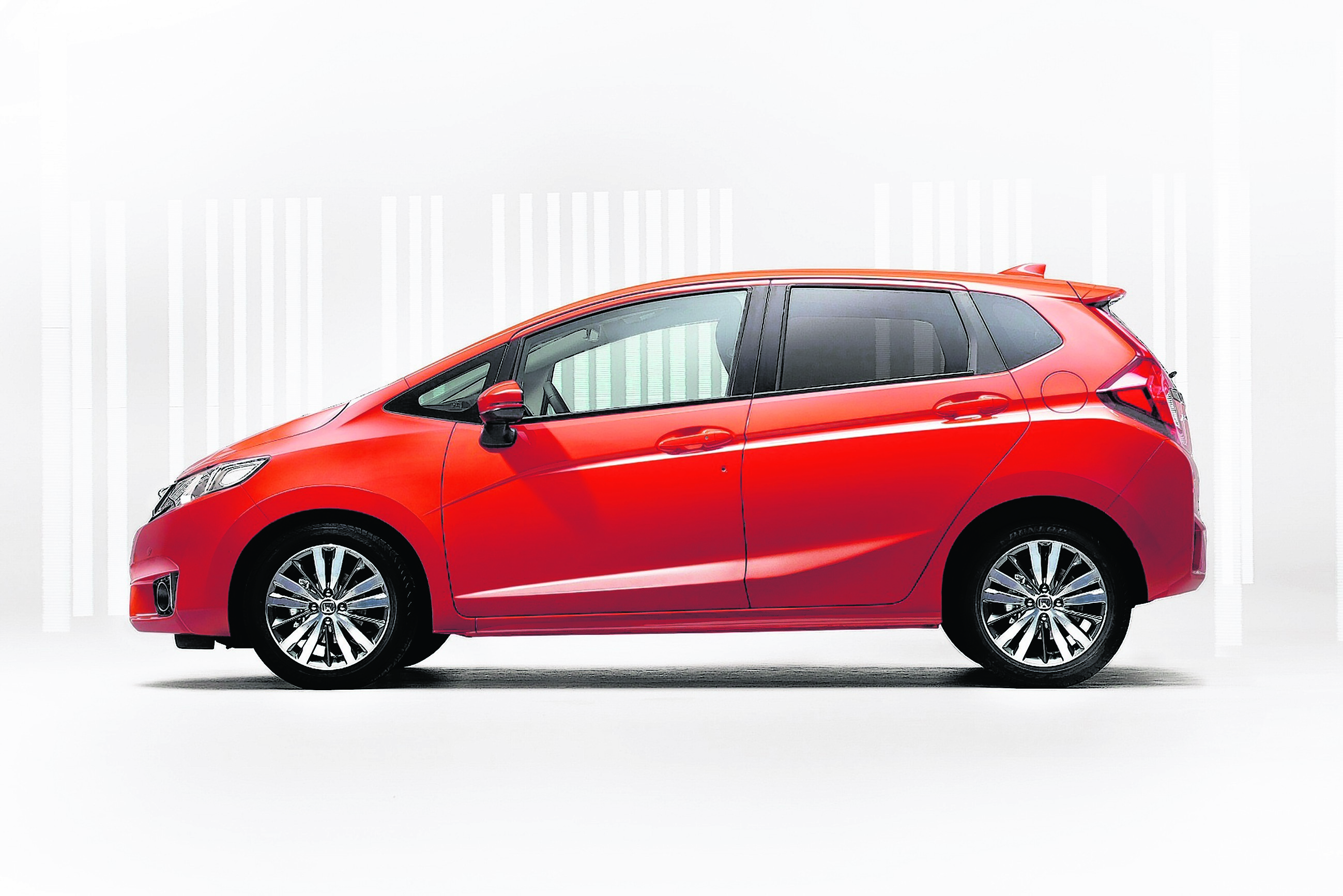 Specifications are generous across the range, with base-grade S models fitted with convenience features such as air conditioning, cruise control with speed limiter and dusk sensing auto lights. Honda's Driver Assistance Safety Pack is also included, giving owners the extra reassurance of five advanced active safety aids.
The all-new Jazz was recently crowned the safest supermini by independent safety organisation Euro NCAP. Having already claimed the top NCAP five-star rating, it now takes the prestigious Best in Class Supermini 2015 title for outstanding safety performance that's above the rest.
Customers opting for the SE or EX models will also benefit from the Honda Connect in-car infotainment system as standard. This Android-based system features an app-based 'pinch, swipe and tap' interface accessed on a seven-inch
touchscreen in the centre of
the dash.
The engineers on the MK3 model Jazz development team have done what they could to improve efficiency here. You get a more slippery shape, there's six rather than five speeds on the manual gearbox and of course there's one of those stop-start systems to cut the engine when you don't need it, stuck at the lights or waiting in traffic.
To improve its efficiency, this car's Euro6 petrol powerplant gets a higher compression ratio, lower levels of internal friction, a more effective exhaust gas recirculation system and electronic operation for the variable timing control to optimise valve timing.
The result of all this effort should see the CVT automatic version of this car return 61.4mpg on the combined cycle and 106g/km of CO2. Unfortunately, the figures managed by the manual transmission version most people will actually buy aren't quite so good – 56.4mpg and 116g/km. Bear in mind that all these readings apply to a car fitted with 15in wheels and will worsen slightly if you have a top variant like this one with 16in rims.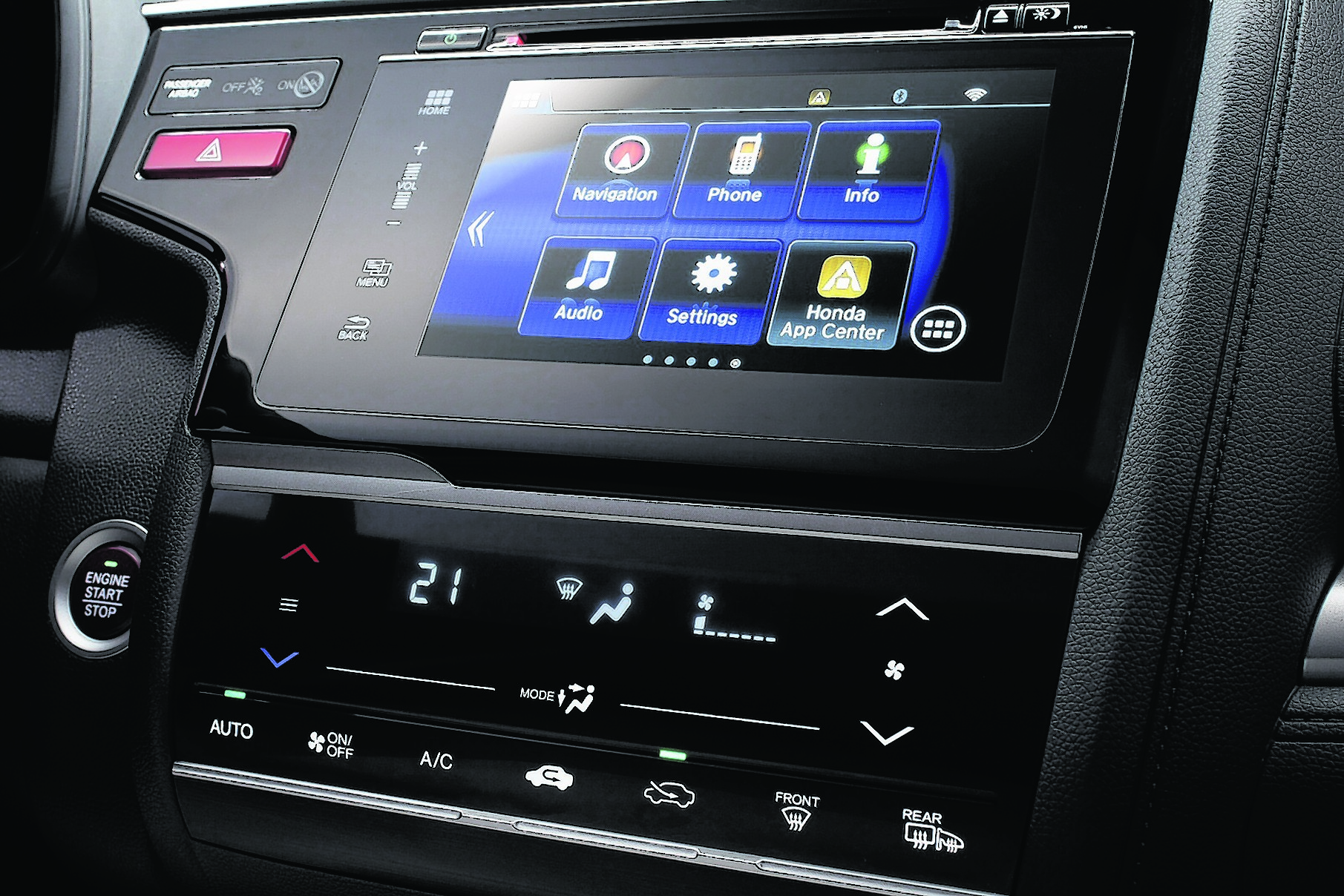 This smarter third generation Honda Jazz has evolved, with its ethos shifting subtly. One thing hasn't changed though. Ask almost any motoring expert to recommend the supermini they'd buy with their own money and many will still plump for this one. It isn't the feistiest car of its kind on a twisty road, but we'd trade that for this model's excellent ride and superb gearbox.
But at the end of the day, that isn't personally why we'd choose one. For us, it's still the cleverness of this car's packaging that impresses most, with its neat magic seating and tardis-like cabin. It's true that equipment levels could be higher and cabin materials plusher but against that, build quality is excellent and residual values unrivalled.
It all explains why this car has such a dedicated following. Try one and you'll understand.