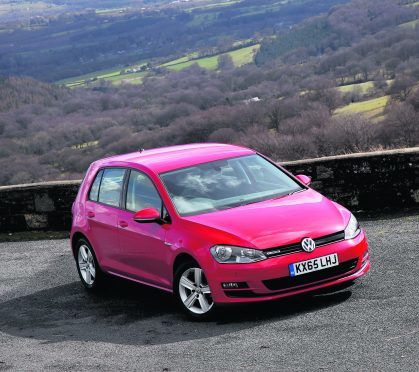 With a meagre 1.0-litre engine under the bonnet the Golf is still a great everyday car,  as long as you're in no rush.
Never before have you been able to buy a Volkswagen Golf with a meagre three cylinders totalling just 999cc. That's not a lot for a Golf. A turbocharger saves the day, though, and the smallest engine in the range actually squeezes a respectable 113bhp to the front wheels.
Performance is even slightly brisker than average, on paper, dipping below the 10-second mark for the 0-62mph sprint when equipped with the test car's seven-speed DSG automatic gearbox, and topping out at 127mph. It also breathes out a mere 99g/km of CO2 on the official test cycle.
In Match BlueMotion Edition trim the Golf looks entirely unremarkable, in that uniquely German sharp-edged but orthodox way. Aesthetically it's homely and inoffensive, like a favourite jumper. Its 16in wheels put practicality and comfort before look-at-me style, but the confident lines around bumpers, shoulders and boot give it an air of something definitely not rubbish.
The Golf is a desirable car, as ever, and despite recent troubled times for Volkswagen it will continue to be a star performer in the range across Europe and beyond. It's a car which needs no explanations; your friends and neighbours simply assume it's a good choice.
The seventh-gen Golf platform is the most spacious by a tangible margin. Rear passengers have to deal with smaller apertures than those at the front, but once settled there's not much for average-sized kids or teenagers to complain about, unless the driver has legs like the Eiffel Tower.
There are useful door pockets, although the soft-touch lining isn't great with drinks spills. The boot in this car is magnificent, though, with the removable boot floor lifting up and clipping behind two latches to reveal a huge extra storage bay where the spare wheel should be. BlueMotion models always make do with a tyre repair kit, and it means you can – in theory at least – carry much more baggage.
In this fuel-saving spec the DSG gearbox, which has no adjustable driving modes attached to it, defaults to shifting up a gear at the earliest chance. It's clever in that it holds a lower gear on downhill stretches to reduce over-speeding, but on the flat it snatches the next cog far sooner than you'd expect.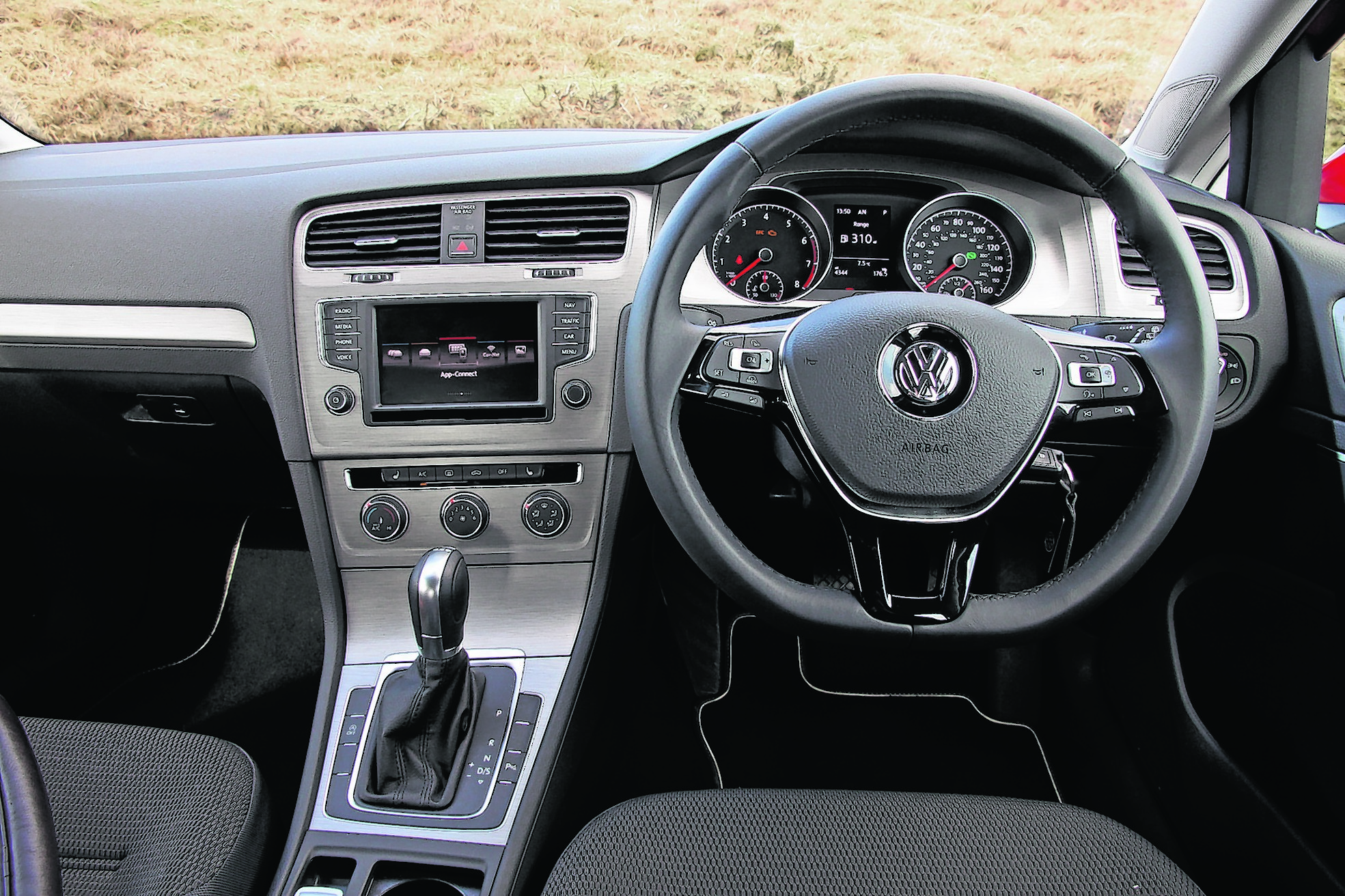 It's not tuned well for standing starts, though, forever snatching at the bite point instead of smoothly modulating it. Add that to its frustratingly slow reactions when getting back on the accelerator after rolling up to a junction or roundabout, and on balance the car is better as a manual.
Small wheels consolidate the impressive ride quality, and there's not much road noise from the eco-minded Dunlop tyres. It's a very serene place to be, all things considered. Just don't expect it to blow the cobwebs away when it comes to going full-throttle.
The Match Edition gets heated front seats and basic sat-nav on top of Match spec, making it a really convincing setup. Automatic lights and wipers are among the other highlights. This specification seems to give you everything you actually want, and nothing you don't. For £20,735, the manual is not bad value at all as long as you can cast aside dreams of averaging 65mpg. Being very gentle, mid-50s is your very best hope.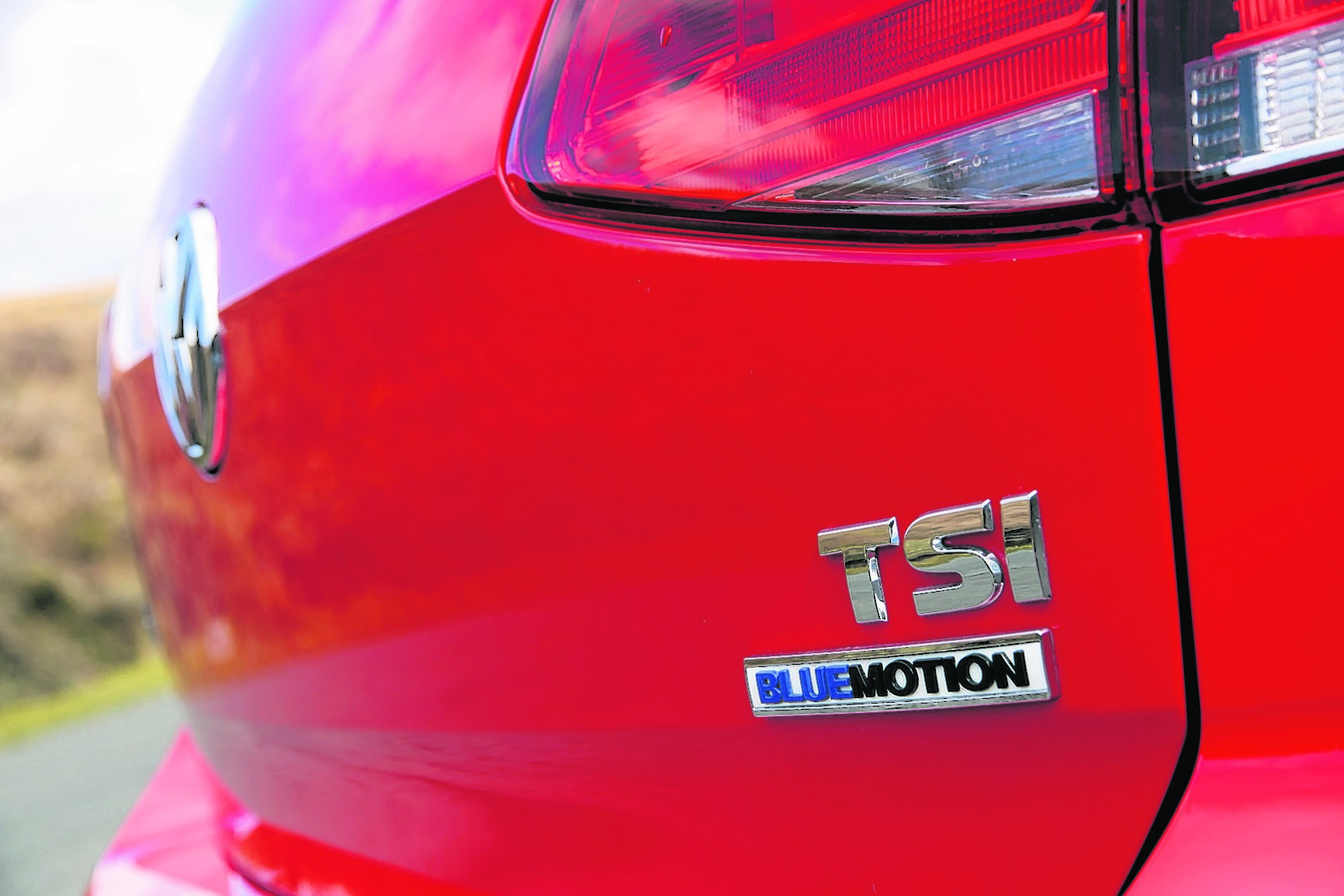 VW stopped selling the Match Edition at the end of March, but there may still be some in dealer stock. There's lots of practicality, sensibility and all that other logical stuff which makes a really good family car.
It's frugal enough for most people, escapes road tax (as long as you pay for the expensive DSG gearbox) and doesn't have any potential issues with diesel particulate filters. It's an ideal town car for ferrying the kids around, but it's good enough to cope with motorways and back-roads too.
THE FACTS
Model: Volkswagen Golf Match BlueMotion Edition DSG 5dr
Price: From £22,150 (manual from £20,735)
Engine: 1.0-litre turbocharged petrol producing 113bhp and 148lb/ft
Performance: Top speed 127mph, 0-62mph in 9.7 seconds (DSG)
Economy: 65.7mpg combined (DSG)
CO2 rating: 99g/km (DSG)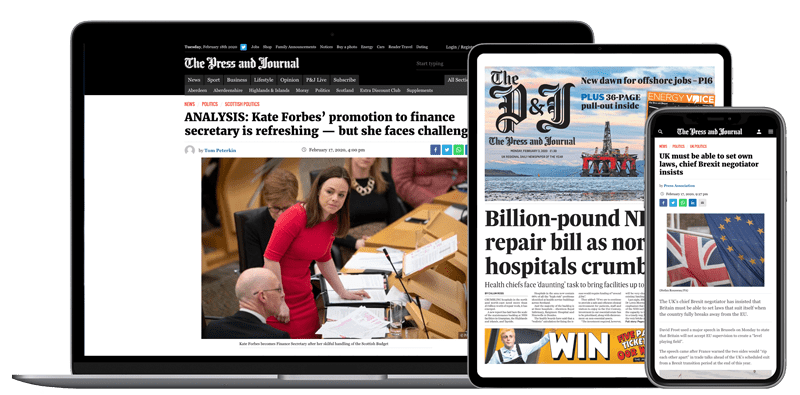 Help support quality local journalism … become a digital subscriber to The Press and Journal
For as little as £5.99 a month you can access all of our content, including Premium articles.
Subscribe