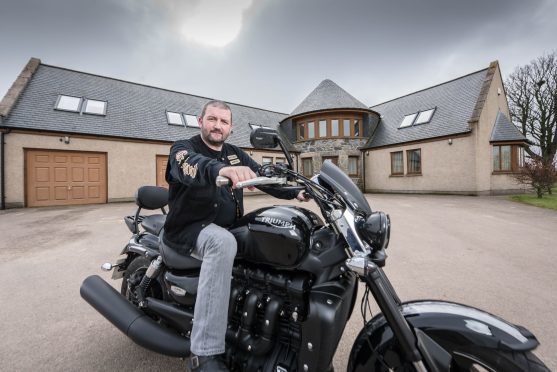 One man is gearing up to hit the highways of the USA to help get addicts on the road to recovery.
Gordon Cruden, Area Manager of addiction recovery charity Teen Challenge North East Scotland, will tackle the American Motorbike Challenge – an audacious attempt to cover the length and breadth of the US by motorbike in just 30 days.
Kick-starting the initiative from the Perry Harley-Davidson dealership in Michigan on June 18, Gordon will try to visit all 50 American States, travelling around 15,000 miles, over the course of the month.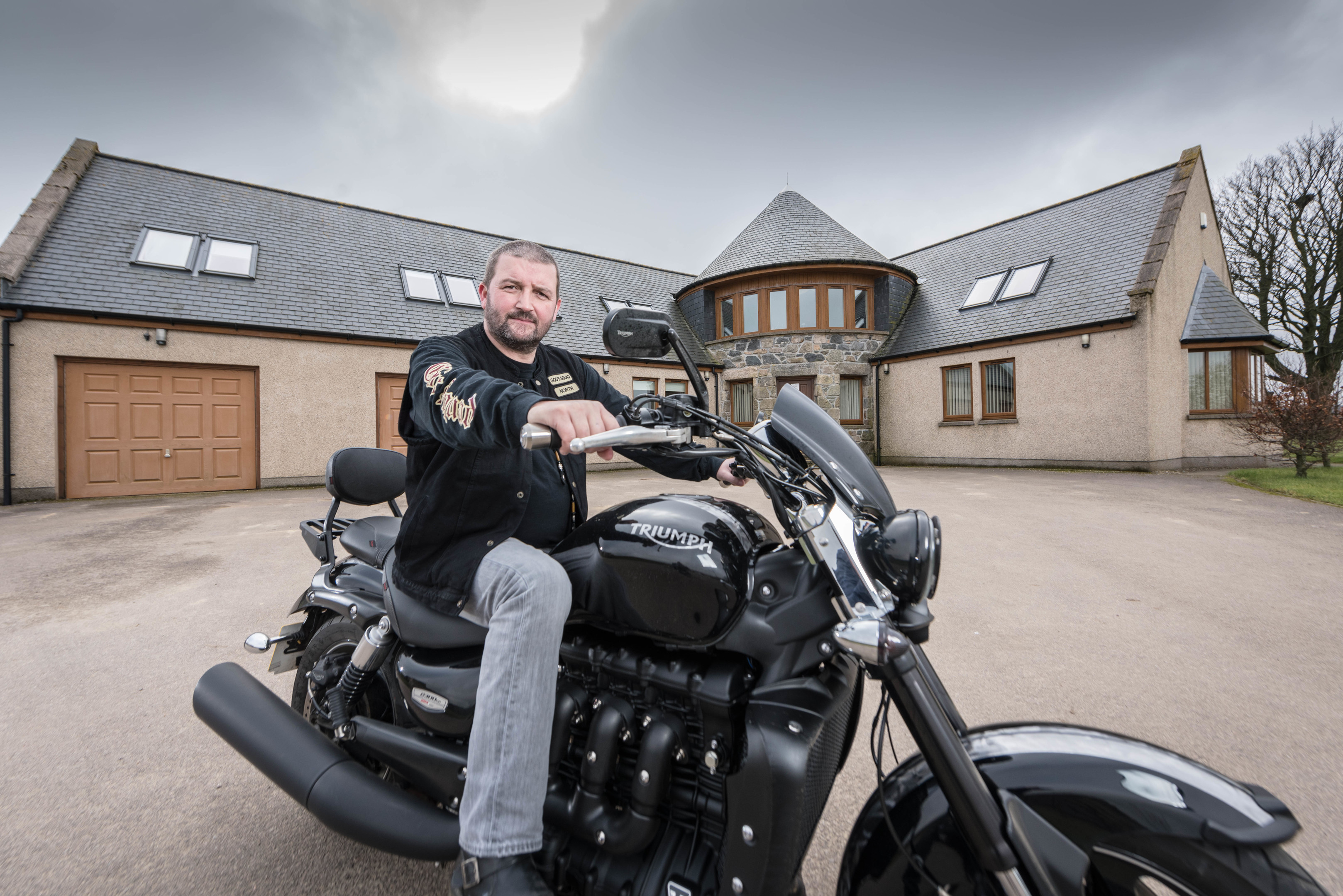 The challenge will include a 2,000-mile trip through Canada to Hyder in the American state of Alaska.
And adding a Hawaiian twist to his journey, Gordon will fly a 5,000-mile round-trip from Los Angeles on mainland USA to Honolulu, after a sponsor pledged to cover the costs involved. Gordon will make a flying visit to the 'Paradise of the Pacific', where he'll ride miles on Hawaiian soil, before jetting back to mainland USA.
The epic ride will be no Route 66 jaunt, with a very serious cause driving Gordon on – helping broken people who have had their lives ravaged by addiction to break free from their troubles and enjoy new, clean lives.
A key aim of the American Motorbike Challenge is to shine a spotlight on the importance of residential support to those struggling with substance misuse, with Gordon set to visit various US residential centres throughout his travels.
The ride will also raise money for Teen Challenge North East Scotland's Buy Benaiah campaign; a five-year fundraising drive to raise £535,000 to purchase Benaiah, an addiction recovery home for women and their children.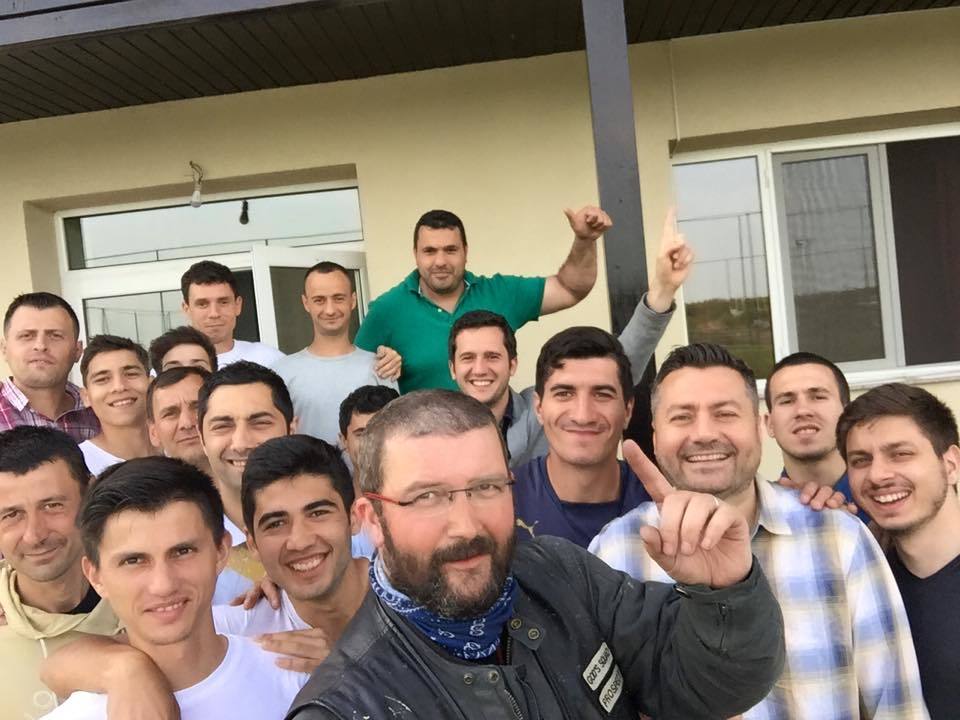 Addiction is a subject very close to Gordon's heart, with the Fraserburgh man having overcome his own battles.
On his 21st birthday, Gordon woke up from a drunken slumber in a police cell, with no recollection of how he got there. It was the desperate culmination to a sad season in a young man's life, but which proved to be the catalyst that spurred Gordon on to leave his drunken ways behind and embrace a new future.
Through his new-found Christian faith, he was able to not only simply beat his addictions but to actually flourish in life.
Today he oversees all of Teen Challenge North East Scotland's operations, with the organisation running two residential centres – its men's facility, Sunnybrae, near Fyvie, and Benaiah.
A total of 28 people can reside in both centres at any one time, with Gordon involved in the lives of every situation, helping each of the individuals to unravel the mess and mayhem their addictions have caused to build new lives through applying the principles of the Bible.
The female addiction recovery home Benaiah – which allows mothers to continue living with their children while they complete the faith-based recovery programme, Teen Challenge, is currently rented.
However, the purchase of the property would mean the centre could continue to provide females with residential support on a permanent basis and, ultimately, help many more women break free from the horrors of addiction to live free lives.
After launching the campaign only last year, more than £270,000 – 50% of the target £535,000 – has been raised through a number of fundraising challenges.
These included the Euro Bike Challenge – when Gordon visited 47 European capital cities by motorbike in 30 days – and the Hungry for the Homeless and Addicted Challenge, which saw Gordon go voluntarily homeless for 30 days.
Gordon commented: "We're all set and prepared to launch the American Motorbike Challenge in Michigan and, after months of planning, I am just keen and eager to get on the road now.
"It's going to be tough though. Having to ride around 500 miles a day for 30 continuous days will
be extremely demanding and will cause some
serious fatigue.
"But what will ultimately drive me on during the hardest parts of the challenge will be the thought of being able to help more women and children start new, clean lives, free from the horror of addiction.
"So far, we've raised £270,000 for our Buy Benaiah campaign and we hope this challenge will take us a big step closer to our £535,000 target.
"It will be great to highlight the importance of residential support for those struggling with substance misuse. At the root of many addictions, you often find trauma, mental and emotional disorders, and in order to address these properly, the time and support provided in residential centres is absolutely essential."
To keep up-to-date with the American Motorbike Challenge, visit Gordon's Facebook page, and to donate to the Buy Benaiah campaign, please visit
https://www.justgiving.com/
fundraising/American-Motorbike-Challenge2016
For further information, please visit Teen Challenge's North East Scotland's website – www.tcns.org.uk